Grads Go Forward
Get to know some of the Class of 2019 standout seniors who are primed to change the world.
Speed Racer: John Girotto
After focusing on his classes during freshman year, John Girotto decided, on a whim, to explore Northwestern's marching band during sophomore year.
That decision ended up changing his entire college experience. Now the band's mellophone section leader, Girotto has experienced both high-energy performances — like the basketball team's first postseason tournament appearance in 2017 in Salt Lake City — and close-knit friendships that are an important part of the small group he guides.
Through a marching band connection he also found a lane to Northwestern Formula Racing, a student group that builds and designs cars for international competitions. As a senior computer engineering major, Girotto led the organization's electronics team and in his fifth year, as a bachelor's and master's degree candidate, worked as the team's project manager.
"Formula racing has been more important to my academic and professional success than anything else here," says Girotto, a Grand Rapids native. "And even more important than that are the people, the friendships and the connections my team builds."
Girotto is also the president of Northwestern's Phi Mu Alpha Sinfonia music fraternity.
Following in the footsteps of his grandfather who worked in avionics, Girotto will move to St. Louis, where he will work with Boeing to develop strike fighter upgrades for the F/A-18. His goal is to be involved with space exploration and development.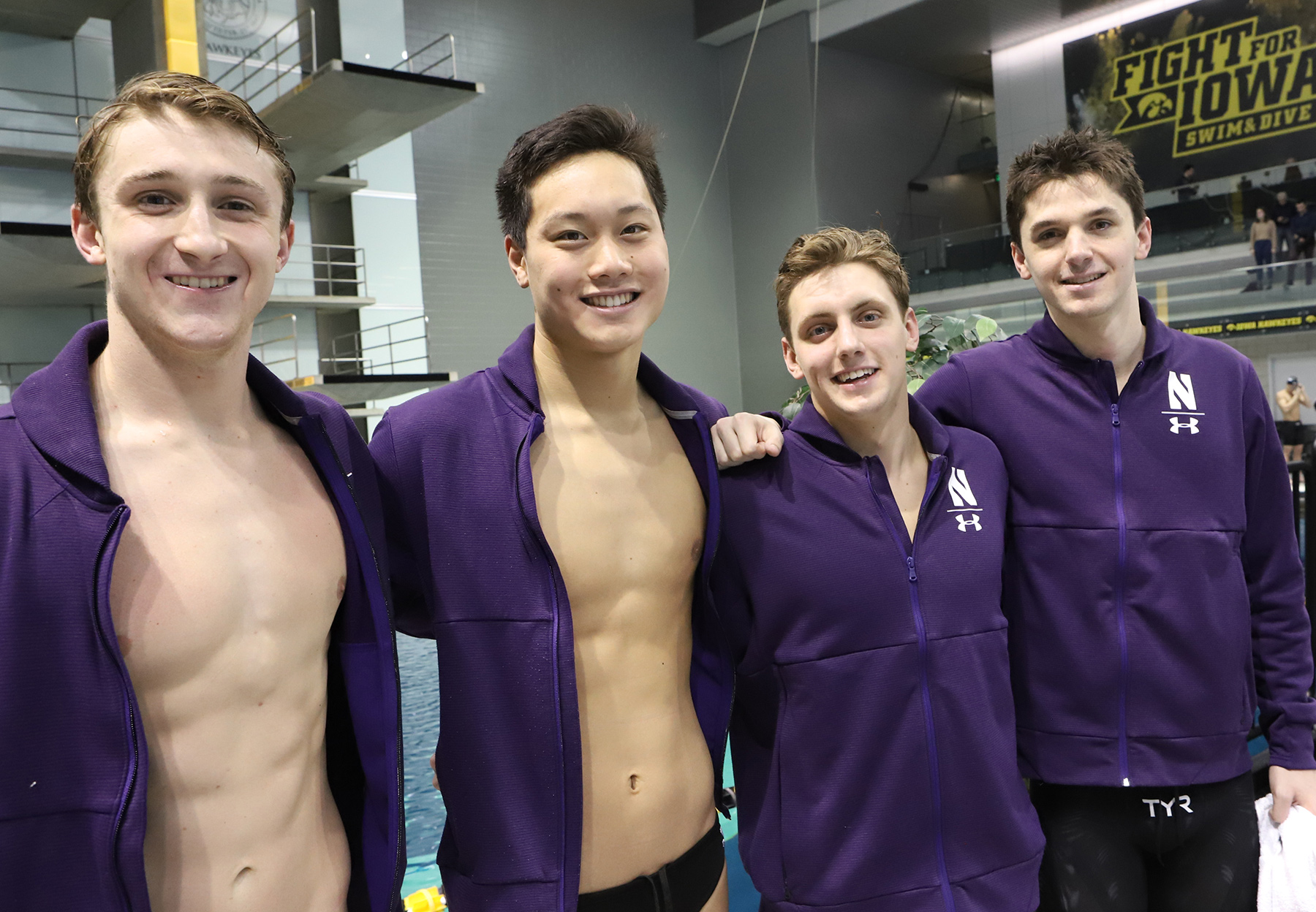 Advocate for Athletes: Will Hofstadter
During his four years at Northwestern, Will Hofstadter made a splash in and out of the pool.
A four-year-member of the men's swimming and diving team, Hofstadter recorded top times in the 100-meter breaststroke in 2018 and played a key role on the 200- and 400-meter relay teams in 2017–18.
Outside the pool, he served on the Student Athlete Advisory Committee, which seeks to strengthen student-athletes' relationships with the University, the Big Ten Conference and the NCAA. Hofstadter helped create the NESPYs, Northwestern's student-athlete awards banquet. He also advocated for Big Ten athletes to be eligible for financial aid alongside athletic scholarships, to help more students afford the opportunity to attend and play at schools like Northwestern.
Hofstadter, an Irvine, Calif., who studied biological sciences with a minor in biotechnology and biochemical engineering, was named Northwestern's men's swimming and diving Big Ten Sportsmanship Award recipient. In May he received a 2019 Big Ten Postgraduate Scholarship Award, a $7,500 scholarship based on academic achievement.
Hofstadter studied crucial proteins involved in antiviral signaling with molecular biosciences professor Curt Horvath '91 MS, '92 PhD. In September Hofstadter will begin studying molecular biology in the Rutgers Robert Wood Johnson Medical School and Princeton University MD/PhD Program.
Microbiologist: Sarah Bier
Growing up in the Chicago suburbs, Sarah Bier spent her high school years on the national debate circuit. At Northwestern, her interests took a turn toward the sciences, first to population genetics, and later to microbiology.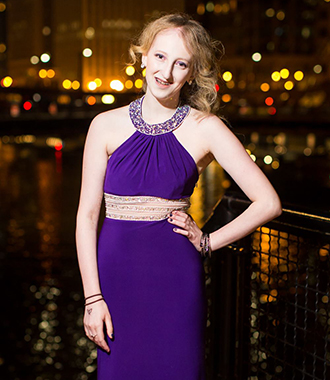 Her focus today is intercellular pathology, particularly the transmission of infectious diseases, which she examined in her coursework and as a researcher in microbiology-immunology professor Nicholas Cianciotto's lab. And she'll continue growing as a scholar next year as a student at Harvard University, where she'll work toward a doctorate in microbiology. With more than 850 labs at Harvard, Bier will have the chance to work on projects she's interested in with "another class full of up-and-coming scientists."
In addition to her lab work, Bier was an active member of Slivka Residential College of Science and Engineering and served for multiple years on the college's executive board. She also founded the Association for Undergraduate Women in Science. You could also find her cheering on the 'Cats at football, basketball and lacrosse games as a member of Northwestern's Wildside.
Bier says she's most proud of the relationships she's formed with both students and faculty at Northwestern. "I know that sounds super cheesy," she says. "But I know I've made lifelong friends here."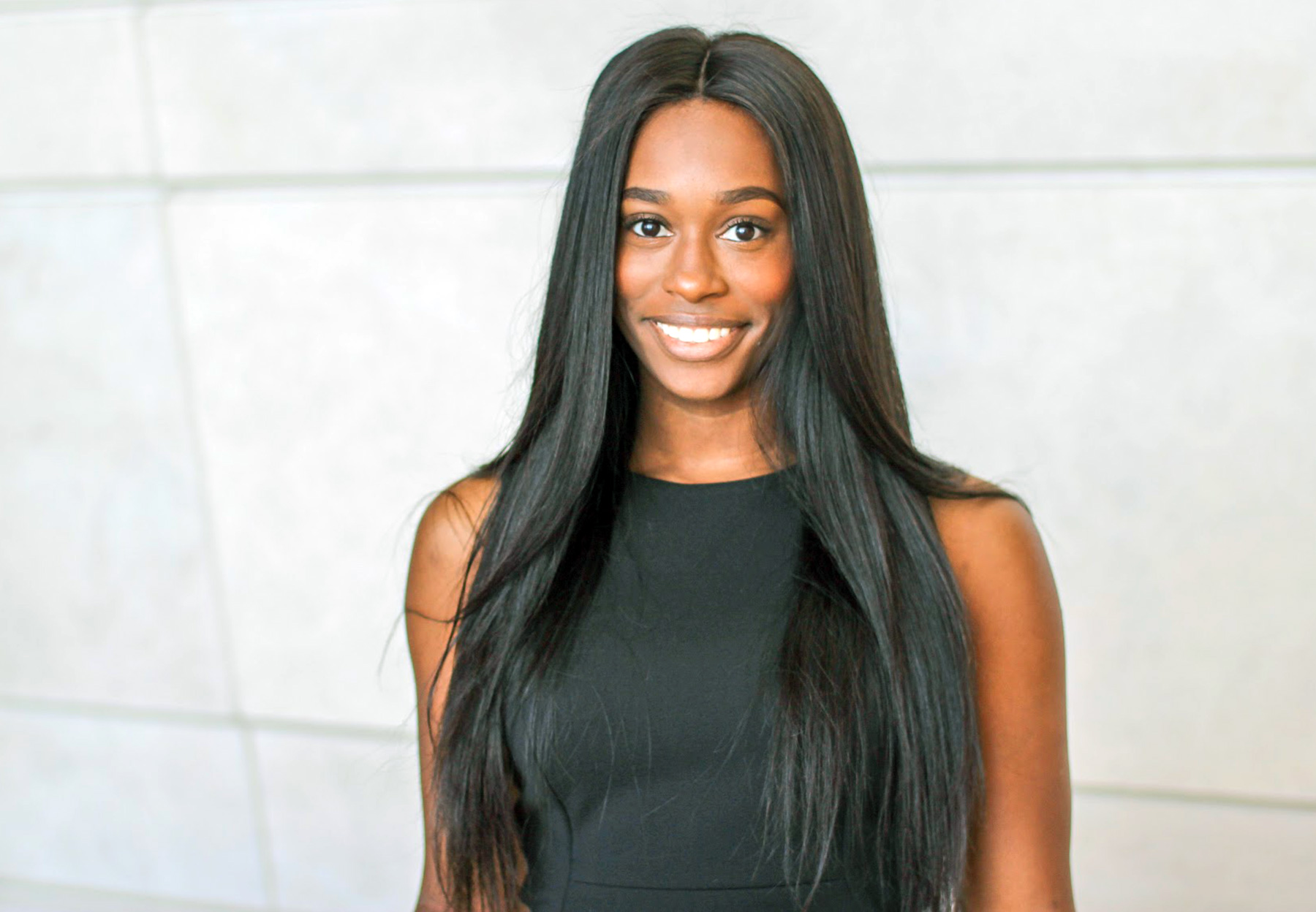 Award-Winning Researcher: Jamilah Silver
As a first-year student, Jamilah Silver thought she would go into human resources, but getting involved with research, changed the course of her Northwestern career.
Silver, who studied human development and psychological services and global health studies, found research to be a fascinating, character-building endeavor. As a research assistant, she studied ethical decision-making and moral judgment in the workplace at the Kellogg School of Management and the pursuit and desire of a romantic partner at the Relationships and Motivation Laboratory run by Eli Finkel '97.
Silver received an academic research award at the 2018 Undergraduate Research and Arts Exposition for her study on the prevalence and development of depression among urban, low-income preschoolers. She has focused on early childhood development, particularly of children of ethnic minority backgrounds, and the design and implementation of policies associated with children's educational and social well-being. She will begin a doctoral program in clinical psychology at Stony Brook University in New York in the fall.
It was not all research and no fun for Silver, of Olney, Md. She also found time for purple pride as a member of the men's basketball and football cheerleading team for three years.
Change Agent: Kristen Van Tine
A passionate social justice advocate, Kristen Van Tine led campaigns, protests, fundraisers and seminars as president of UNICEF NU, which seeks to engage Northwestern students in global health issues and to advocate for the rights of children and other vulnerable populations worldwide. She organized campaigns to promote voting and voter registration, arranged events to empower youth and recruited community members to participate in the Women's March as president and founder of the Evanston EMPOWER chapter.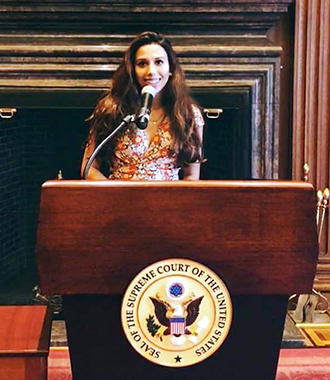 "We taught people how to advocate for themselves and be active participants in civil life and taught people they had a voice, and that they could use that voice to impact change," she says.
Her desire for social change inspired her research interests as well. She studied dehumanization, mind attribution and objectification as a research assistant in Kellogg School of Management professor Adam Waytz's Other Minds Lab and explored how gender, social class, race and ethnicity affect people's experiences and outcomes as a research and teaching assistant in Kellogg professor Nicole Stephens' Culture, Diversity and Inequality Lab.
Van Tine hopes to design interventions that inspire widespread social change. She is now working with Harvard University professors to investigate how prejudice against different groups changes over time and to develop methods to curtail implicit bias in the U.S.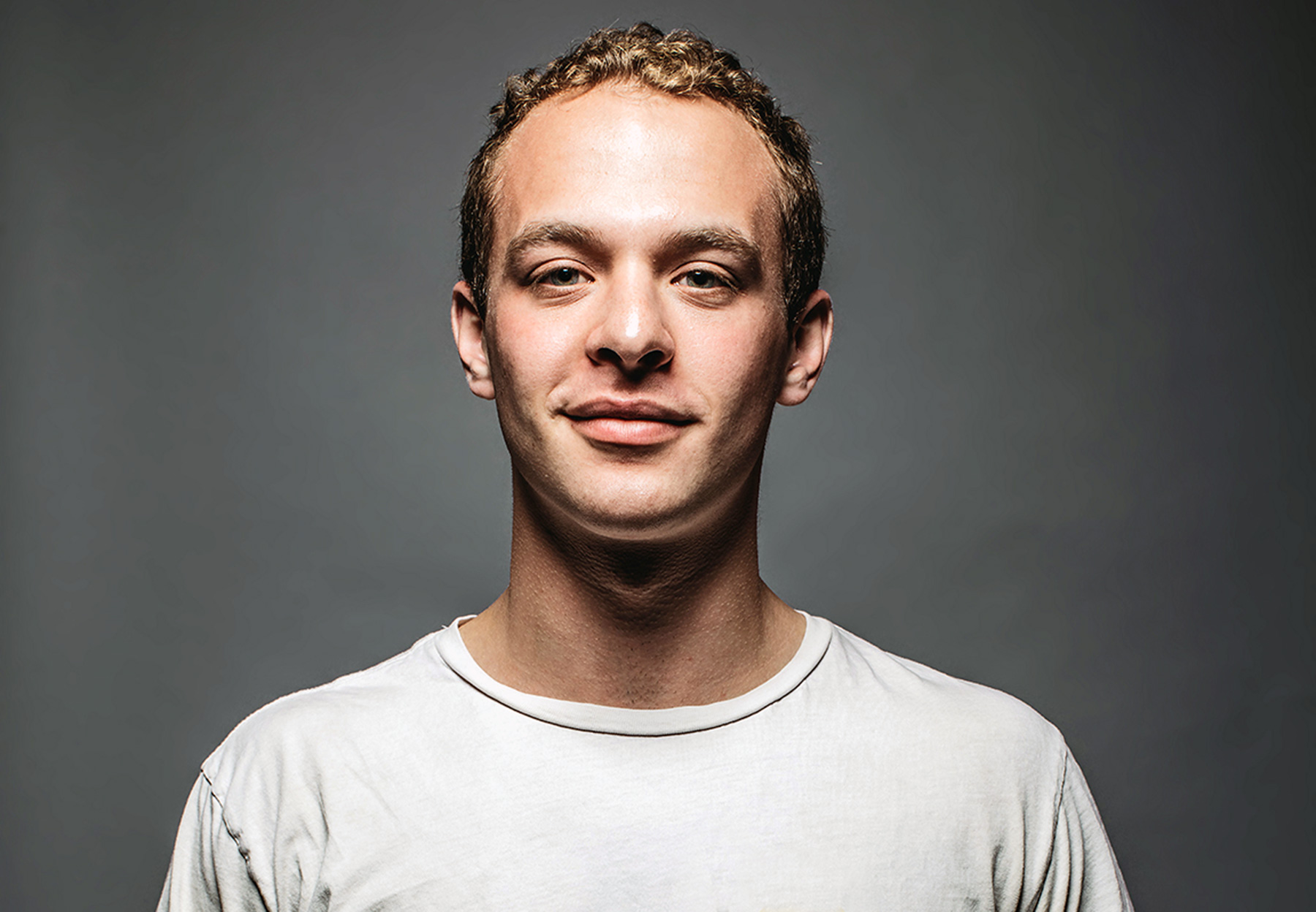 BrewBike Founder: Lucas Philips
Lucas Philips '19 came to Northwestern with the goal of starting his own business.
When he graduates in June, Philips will step full time into his work as chief growth officer for BrewBike, the startup that he co-founded as a first-year student in fall 2015 to bring to campus great, local coffee with convenience and cultural authenticity.
Philips admits that there were times when the coffee retailer nearly folded, due to maxed out credit cards and cash-flow issues — not to mention Chicago's brutal winter weather made it a challenge to sell cold brew from a custom-built bike.
Now with two permanent locations and a mobile shop, as well as a subscription service for on-campus organizations, BrewBike has sold more than 50,000 cups of coffee — for under $4 a cup — and employs more than 40 people, including in-house coffee brewers. Philips is leading expansion of the service to other campuses in warmer climates, including the University of Texas at Austin.
"Before BrewBike, college students either had to drink bad coffee in the cafeteria or stand in long lines at Starbucks," says Philips. "BrewBike solves that problem by bringing coffee to college campuses in the most convenient ways, every day."
BrewBike, a resident team at Northwestern's student innovation incubator, The Garage, secured $800,000 in seed funding last fall, and recently placed sixth at the 2019 Rice Business Plan Competition.
Independent Thinker: Bennett Hensey
In high school Bennett Hensey struggled to find a learning style that worked best for him.
"The fact that I graduated and made it to Northwestern is nothing short of a miracle," the Chicagoan says.
To accommodate his independent learning style, Hensey spent hours searching for an unruled, spiral-bound notebook to use during his college courses. When he couldn't find a reasonably priced option — Unruled was born.
Driven by the desire to hatch "an idea worth stealing," Hensey co-founded and developed the notebook company at The Garage, Northwestern's startup hub. Today Unruled generates more than $5,000 in revenue each month.
Hensey created his own major, Design and Innovation Entrepreneurship, and participated in the Murphy Scholars, a program that enables the McCormick School of Engineering's best undergraduates to engage in self-directed activities of interest to them, with support from faculty advisers.
Entrepreneurship, he says, "gives what I'm learning in the classroom real world meaning. It gives me the motivation and lets me challenge myself both inside and outside of the classroom."
Although he doesn't know what the future holds, Hensey plans to explore careers in technology and pursue passion projects on the side.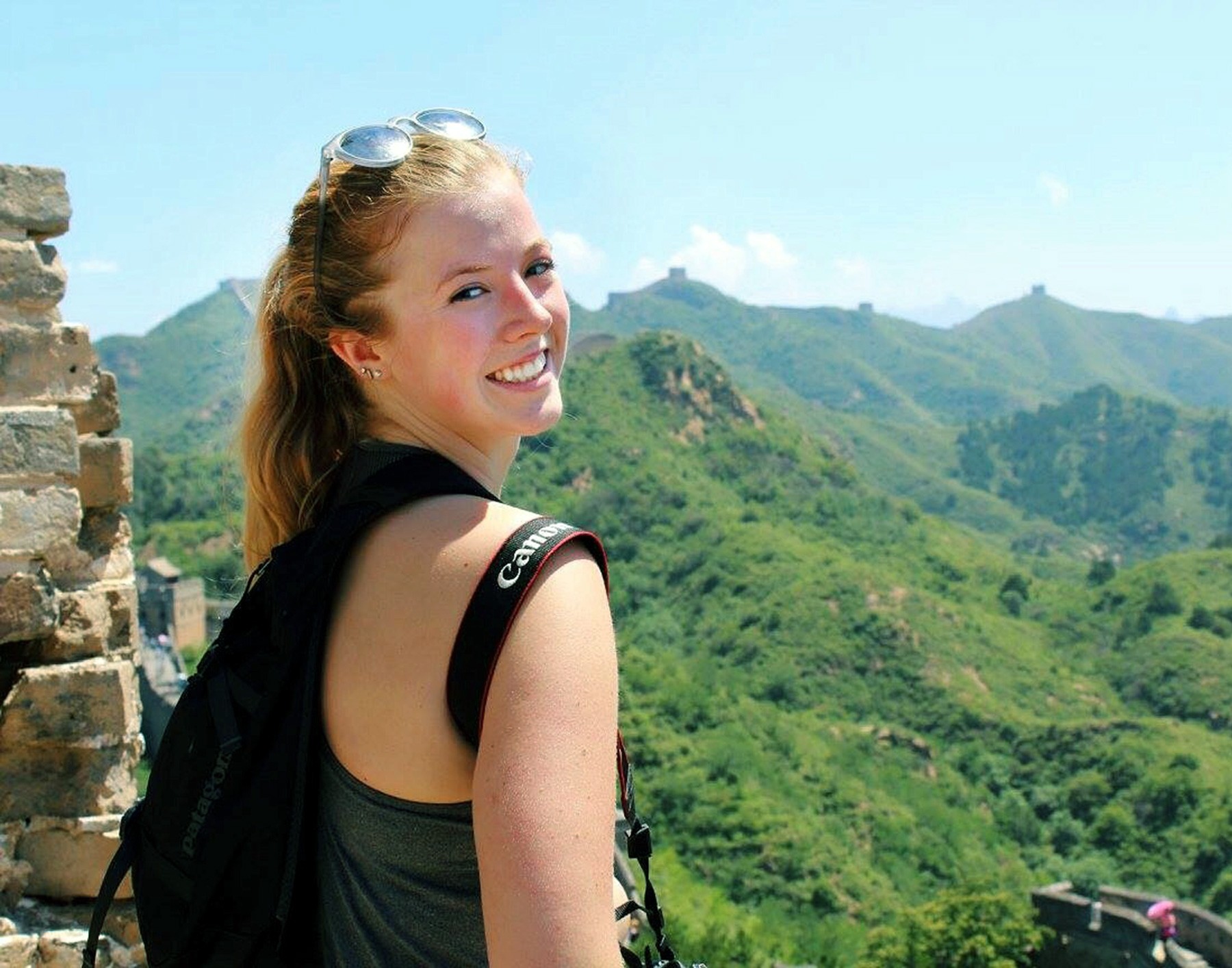 Speechwriter: Darby Hopper
Throughout college, Darby Hopper pursued her interests in political science and journalism through various experiences and extracurriculars, working as a freelance reporter and interning in the U.S. Senate. In each endeavor, though, she felt that her passions could never quite connect.
But when Cody Keenan '02, chief of speechwriting for President Barack Obama '06 H, returned to Northwestern to teach a speechwriting class, Hopper knew it could be a special opportunity.
Through Keenan's class, Hopper learned how speechwriting could merge her majors. "I can advocate for this political issue that I care about through telling a story that makes other people care too," the Okemos, Mich., native says.
Hopper considers Keenan a mentor, and he wrote her a recommendation to be a speechwriter for Illinois Gov. J.B. Pritzker. She now works for the governor part time and will begin as a full-time speechwriter for Pritzker following graduation.
Eventually, Hopper intends to go to law school so that she can better understand and affect policy.
"At the end of the day," she says, "I want to show people across this country how much a vote can matter, how much a different policy can matter and how these issues can affect their lives."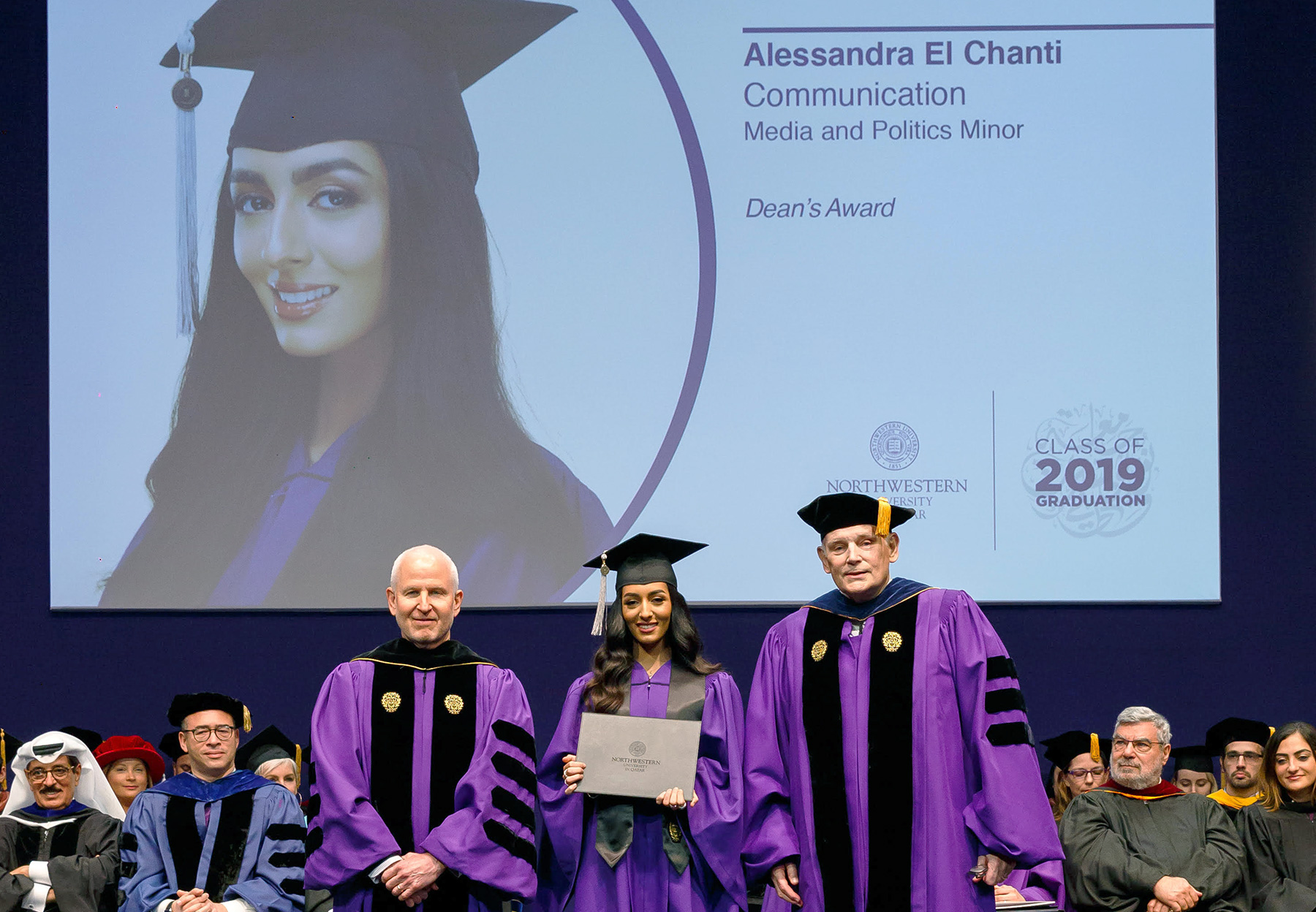 Documentary Maker: Alessandra El Chanti
This year's recipient of the Dean's Award, Northwestern University in Qatar's highest honor for a graduating senior, likes to revisit a question she was first asked as a hopeful high school senior: Why NU-Q?
"I now realize that what I expected was only a fraction of what this place had to offer me," says Alessandra El Chanti, whose talents and ambitions have taken her far in four years — at times without leaving her native Doha.
El Chanti combined majoring in media and communications at NU-Q with minoring in media and politics at GU-Q, Georgetown University's Education City campus. To be able to cross-register at two U.S. universities — one based in Illinois, the other in Washington, D.C. — in Doha? "It would have been impossible," she says, anywhere but at NU-Q.
El Chanti also speaks of embracing the "space to explore" both at and beyond NU-Q. Her résumé lists stints as an assistant in the admissions, career services and student affairs offices; a term as Student Union president and class ambassador; and internships abroad with Al Jazeera Arabic and Vogue Arabia, working with "some of the best filmmakers, fashion editors, journalists and documentarians in the field."
After El Chanti walks in Northwestern's 161st Commencement in Evanston, she'll start a master of fine arts in documentary film at the Graduate School on a scholarship. With her MFA she expects to share stories of the Arab world that challenge many of its depictions in the global mainstream media.
A Holistic Musician: Sam Wolsk
Sam Wolsk's passion had always been music, but the trumpeter, pianist and composer grew up thinking he'd have to relegate music to the sidelines and work as an engineer in order to have a gainful career.
Wolsk's four years as a jazz studies major at Northwestern changed all that. Beginning freshman year, Wolsk has composed, performed and recorded music, becoming what he calls a "holistic musician" who can make a living doing what he loves.
A summer Undergraduate Research Grant helped fund the recording of Wolsk's first big band album in New York City. He's since put out a second CD, recorded live at Lincoln Center.
Wolsk also played in the pit orchestra for Northwestern and professional Chicago theater productions, wrote and directed music for other student shows, and composed dozens of pieces. He won the American Society of Composers, Authors, and Publishers Foundation's Herb Alpert Young Jazz Composer Award and a DownBeat Student Music Award in 2018.
After graduation, Wolsk will continue playing trumpet in professional pit orchestras. He also hopes to teach privately and tour with his band, Honey Butter. "The bottom line is you have to pursue your passion, and sometimes the stars will align," he says. "I see a lot of avenues open to me."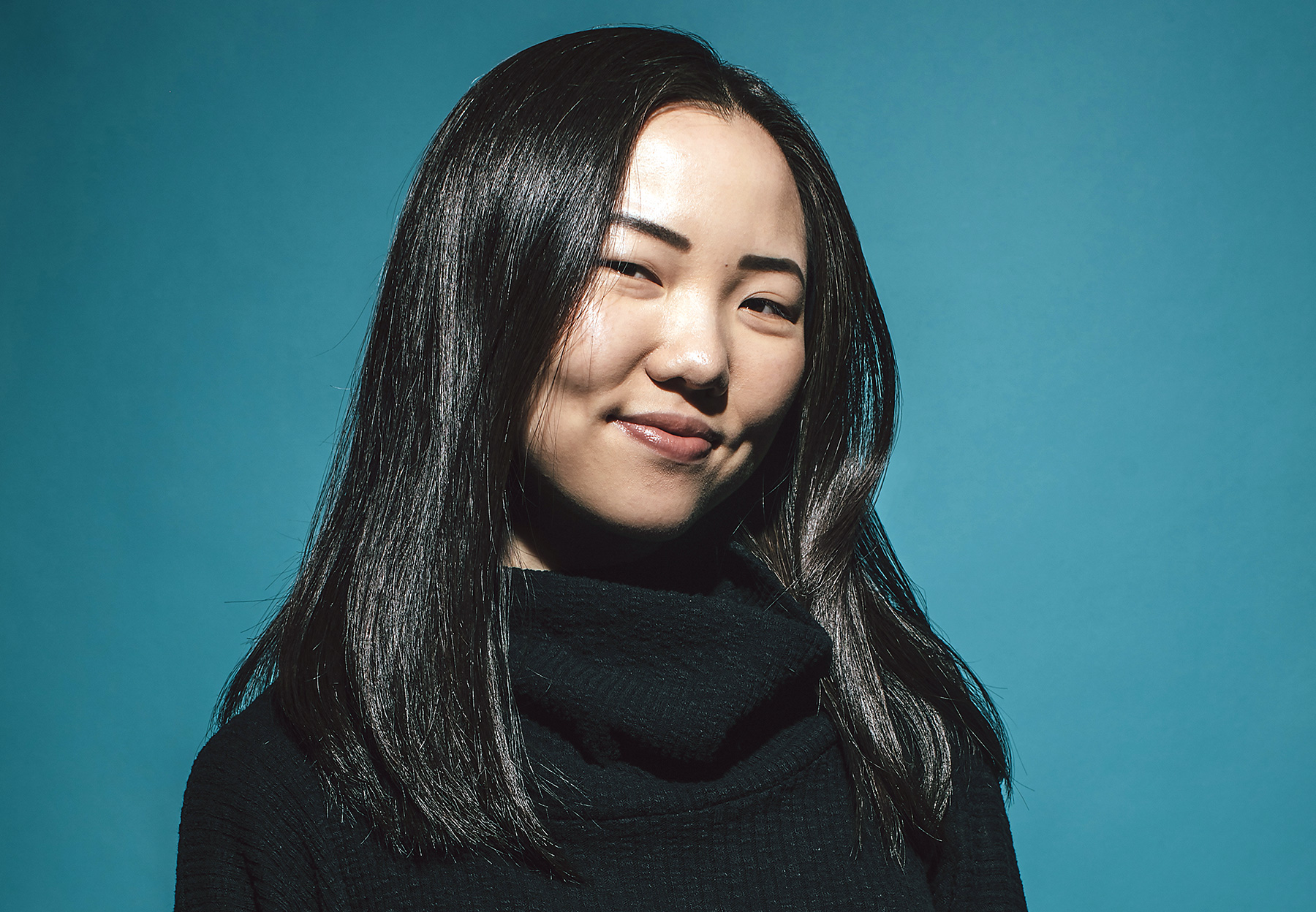 Global Health Researcher: Courtney Zhu
Pre-med and journalism might seem like unrelated areas of study, but for Courtney Zhu, they helped define her college experience.
"I think journalism is the universal skill of empathy put into practice," Zhu says. "We learn by observing people and talking to them and listening. I think those skills really translate to the kind of physician I want to be and the kind of leader that I want to be."
Zhu, who was born in Changchun, China, is co-director of the Global Engagement Summit, a Northwestern-based social innovation conference that gathers young entrepreneurs from all over the world. Zhu met "real change-makers" and developed a global network with which she hopes to reconnect in the future.
With her sights set on medical school and pursuing global health after graduation, Zhu plans to take a gap year to work for MATTER, Chicago's leading health care startup incubator, or for the Children's Health Fund in New York. She hopes to eventually return to China to research global health and reconnect with her roots.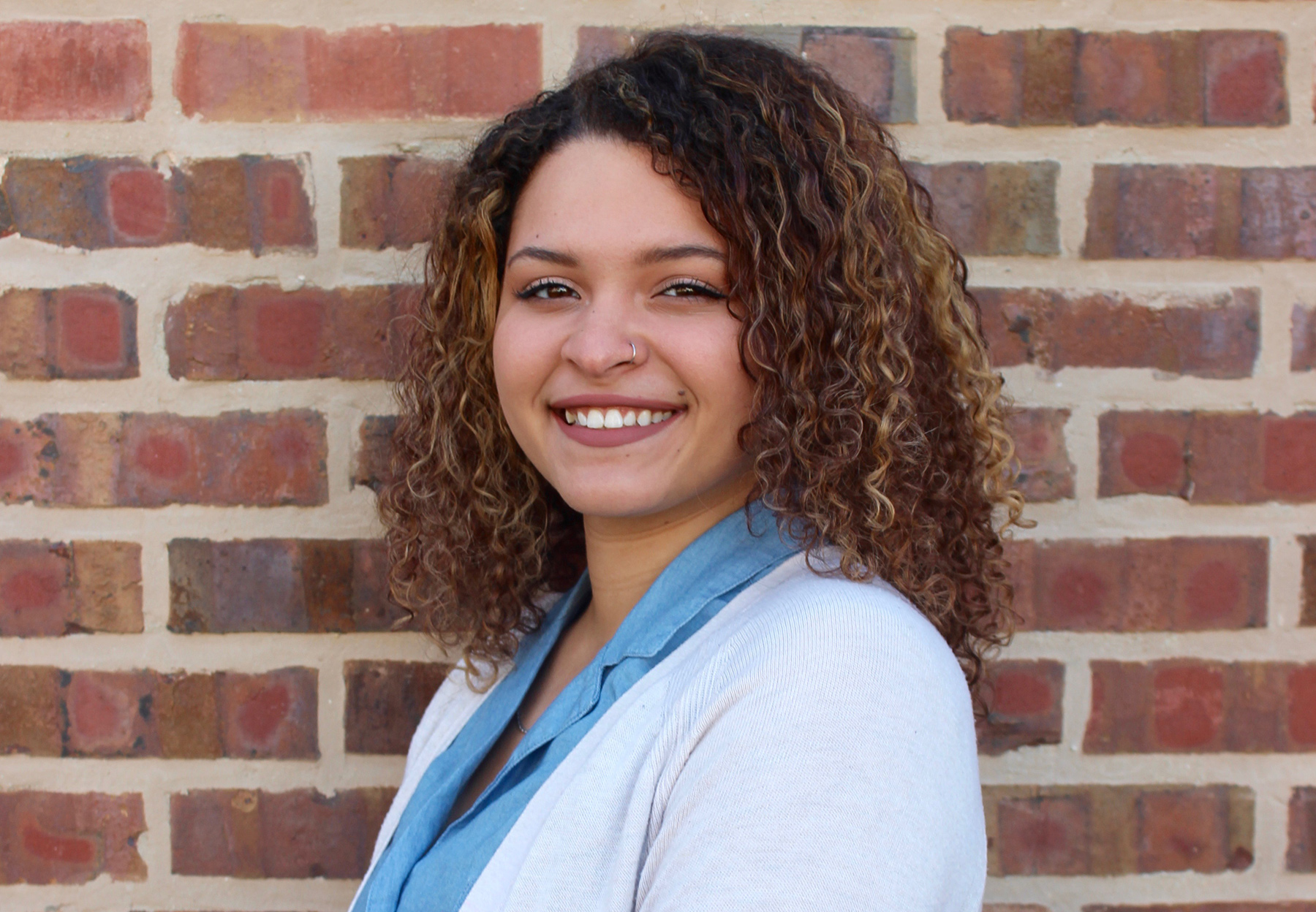 Equity Advocate: Madisen Hursey
Throughout her time at Northwestern, Madisen Hursey has advocated for first-generation and low-income students on campus.
"These students are so intelligent, and they have so much potential, but they get stuck under the weight of the lack of resources," says Hursey, who grew up in Palatine, Ill. "As a low-income student, I learned early on how to advocate for myself in any kind of situation — not just for resources or policy changes on campus, but also going after what I want for myself."
Hursey co-led the Northwestern Quest Scholars Network, which partners with Student Enrichment Services to serve first-generation and low-income students at Northwestern. She worked with Associated Student Government to introduce legislation in support of the creation of a community space on campus with support programming and resources and pushed for dining hall access over holiday breaks.
Hursey also studied court costs, fines and fees in the state of Illinois as a research assistant for Mary Pattillo, the Harold Washington Professor of Sociology and African American Studies.
Using her passions for social justice and equity, Hursey will work with Teach for America at the O'Keeffe School of Excellence in Chicago's South Shore neighborhood in the fall.
Business Leader: Ali Qureshi
One of Ali Qureshi's goals upon arriving at Northwestern? Playing some cricket — a beloved national sport in his native Pakistan — with fellow fans of the game.
What began as pickup games at Patten Gym has since turned into a thriving club team that recently took second at a tournament at Princeton University. A team co-founder, Qureshi says it's been both an entrepreneurial experience and a source of South Asian pride on campus.
"To be a leader, you've always got to be the best team player first," he says. "And you get to be that best team player when you have the empathy and the drive to understand other people's perspectives."
Qureshi's leadership has extended to other realms, including serving as director of the Institute for Student Business Education, the University's largest student-run business organization, and president of Northwestern Capital Management, which manages a $10,000 investment fund with the purpose of educating Northwestern undergraduates about careers in finance.
After graduation, Qureshi will join Goldman Sachs in New York as an equity trader — with hopes to one day return to Pakistan and use his leadership skills to make positive change as a politician.