In Memoriam
In memoriam is a page to read featured obituaries of Northwestern alumni, faculty and staff. Visit Remembrances to read memorials of Northwestern community members submitted by their family or peers. Please send obituaries to alums@northwestern.edu.
Filter alumni by decade:
Narrow to: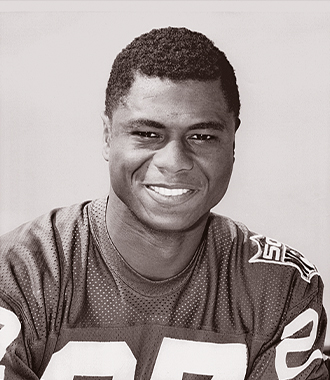 Irvin A. Cross '61, Roseville, Minn., Feb. 28, 2021, at age 81. Named Northwestern's 1961 Male Athlete of the Year in both track and football, Cross played three years as wide receiver and defensive back for the Wildcats. Drafted by the Philadelphia Eagles, Cross played cornerback for nine seasons in the NFL, collecting 22 interceptions. The two-time Pro Bowler joined CBS' The NFL Today in 1975, becoming the first Black full-time television analyst for a network sports show. He worked for CBS for 15 years, and in 2009 Cross received the Pete Rozelle Radio-Television Award from the Pro Football Hall of Fame. He is survived by his wife, Liz; his children, Susan, Lisa, Sandra and Matthew; a grandson; five sisters; and three brothers.
Photo Credit: Northwestern University Archives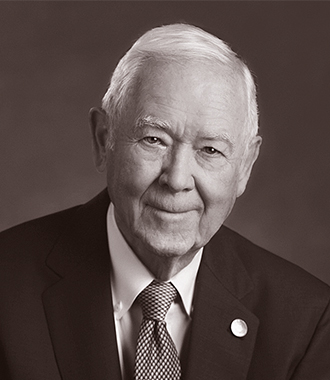 Richard Pepper '53, Barrington, Ill., Jan. 28, 2021, at age 90. A longtime Northwestern benefactor and respected construction industry leader, Pepper was president and chairman of the Chicago-based Pepper Construction Group. He and his wife, Roxelyn "Roxy" Miller Pepper '53, met at Northwestern in 1949. They married as students in 1952 and shared 69 years together. At the McCormick School of Engineering, the couple established the Stanley F. Pepper Chair in Civil Engineering in 1978, and in 2020 they endowed the Roxelyn and Richard Pepper Family Chair in Civil and Environmental Engineering. Their philanthropy has supported undergraduate research. The Pepper Family Foundation Civil Engineering Wing of the Technical Institute was dedicated in 1998. Their giving has also funded research in audiology, speech, language and learning at the School of Communication. They made a leadership gift in 2013 to support the renovation of Rocky and Berenice Miller Park, the home of the Northwestern baseball team. The name of the park honors Roxy Pepper's father, former Northwestern president J. Roscoe Miller '30 MD, '31 GME, and her mother, Berenice. Richard Pepper received the Alumni Merit Award in 1986 and the Alumni Service Award in 1987. He is survived by his wife; five children, Stan, Lynda, Richard, Lisa and Scot; 18 grandchildren; and 18 great-grandchildren. Pepper was preceded in death by his son Dave and daughter-in-law Katy.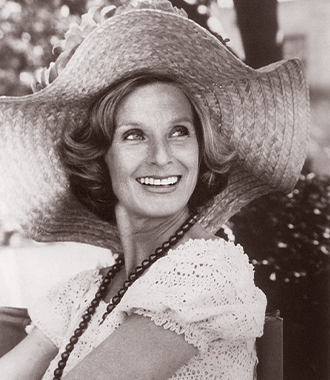 Cloris Leachman '48, '14 H, Encinitas, Calif., Jan. 27, 2021, age 94. The Academy Award, Golden Globe and Emmy-winning actress was best known for her comedic television roles in The Mary Tyler Moore Show, The Facts of Life and Malcolm in the Middle.
Born and raised in Des Moines, Iowa, Leachman acted in local children's theater starting at age 7. Leachman enrolled in the School of Communication at Northwestern, where studied theater and appeared in the Waa-Mu Show.
She stepped away from Northwestern to enter the world of beauty pageants — she was a Miss America finalist in 1946 — and later professional acting, first on Broadway in productions of South Pacific and As You Like It and then on TV and in films.
Leachman won eight Primetime Emmy Awards — most prominently for her role as Phyllis Lindstrom on The Mary Tyler Moore Show — and received 22 nominations.
She had roles in dozens of films, including The Last Picture Show, for which she won an Oscar for best supporting actress. She had several roles in Mel Brooks films, including History of the World, Part 1 and Young Frankenstein, in which she played the memorable Frau Blücher.
Leachman was inducted into the Television Academy Hall of Fame in 2011 and even at the end of her life remained active in the entertainment industry, appearing in the 2019 revival of Mad About You. In 2008 she made an appearance on Dancing with the Stars, where she finished seventh. At 82, she was the oldest contestant to ever appear on the show. Leachman had roles in several films now in postproduction and slated for release in 2021.
She was awarded an honorary degree from Northwestern in 2014.
Leachman is survived by her sons, Morgan, Adam and George Englund, a daughter, Dinah Englund, and seven grandchildren.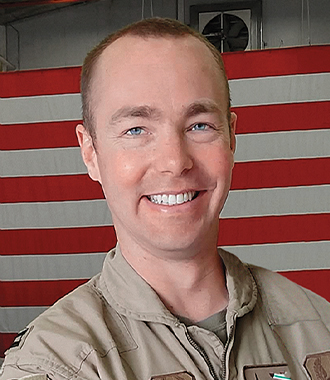 Durwood "Hawk" Jones '05, Albuquerque, Dec. 8, 2020, at age 37. A decorated Air Force pilot and combat veteran who served stateside and on deployments to Japan (2015), Korea (2017) and Afghanistan (2019), Maj. Jones died in an F-16 plane crash during a training mission in Michigan's Upper Peninsula. The Albuquerque native had joined the Air National Guard in 2011 and graduated from F-16 basic qualification training in 2015. His awards included two Air Medals, earned for heroism or meritorious achievement while participating in aerial flight. Jones is survived by his wife and two young sons.
Photo Credit: Courtesy of the 115th Fighter Wing of the Wisconsin National Guard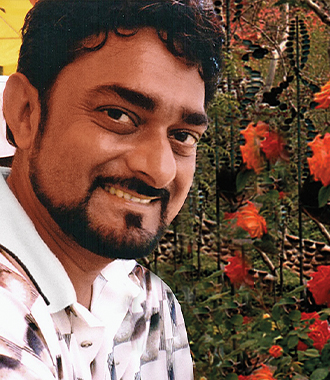 Akbar Virmani '80 MA, '96 PhD, Glenview, Ill., Dec. 1, 2020, at age 64. Virmani was born in Uganda to parents of Indian descent. The family settled in the United States in 1973 after South Asians were forcibly displaced from Uganda. Virmani came to Northwestern for graduate study in political science. As assistant and associate director of Northwestern's Program of African Studies from 1986 to 2003, Virmani administered research programs and maintained PAS's alumni and international ties. He also taught and mentored graduate and undergraduate students.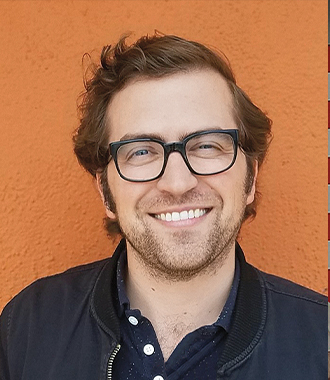 Ryan Brady '08, Los Angeles, Nov. 26, 2020, at age 34. A self-described "marketing maverick" who launched "culture-defining artists and media projects," Brady was interested in the music industry from an early age. The Chicago native wrote music, performed with local bands and eventually served on Northwestern's Sound Arts and Industries Advisory Board. With his degree in economics and minors in music technology and sound design, he joined Atlantic Records in 2008 as a digital marketing coordinator and eventually became vice president of marketing. He pioneered Atlantic's artist development department, helping to launch new artists including Ty Dolla $ign and Meg Meyers and promoting established acts like Cold Play and Weezer. He co-founded and co-hosted the hit podcasts Take It Away: The Complete Paul McCartney Archive and Now Hear This. He is survived by his wife, Annabel Jones; parents Terry and Suzan; brothers Brett and Tyler; grandmothers Paula Brady and Ricky Schlossberg; and many extended family members.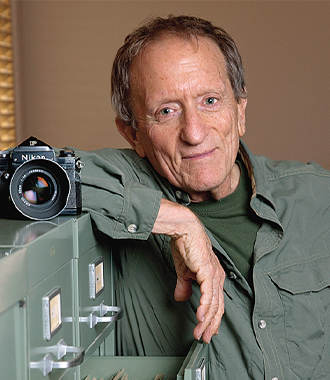 Baron Wolman '59, Santa Fe, N.M., Nov. 2, 2020, at age 83. As Rolling Stone's inaugural staff photographer, Wolman captured iconic images of Janis Joplin, Tina Turner, the Who and the Rolling Stones — before they were legends. His best-known photos include those of Jimi Hendrix performing at San Francisco's Fillmore Auditorium in 1968. In shooting Grateful Dead guitarist Jerry Garcia, Wolman noticed — and later broke the story — that the musician was missing a finger, a previously well-kept secret. Wolman later worked as a photographer for the Oakland Raiders and founded a publishing company. He is survived by his sister, Susan, and brother, Richard.
Photo Credit: © Tony Bonanno