In Memoriam
Please send obituaries to alums@northwestern.edu.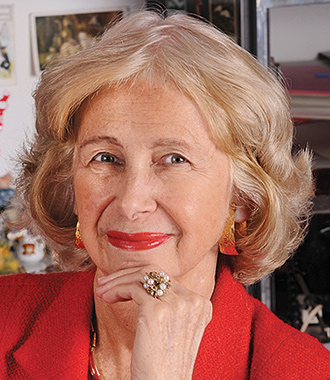 Georgie Anne "Gee Gee" Geyer '56, '93 H, May 15, 2019, Washington D.C., at age 84. A foreign correspondent and columnist, Geyer covered international politics and interviewed some of the most controversial world leaders, from Fidel Castro to Saddam Hussein. Geyer started her career at the Southtown Economist and later worked at the Chicago Daily News. She moved to Washington, D.C., in the mid-1970s to write a column for the Los Angeles Times before joining Universal Press Syndicate in 1980. She focused on international affairs in a column that was published in more than 120 newspapers. Geyer, who spoke Spanish, German, Russian and Portuguese, published 10 books, including Buying the Night Flight: The Autobiography of a Woman Foreign Correspondent (1983). She was a frequent guest on weekly political news programs. In 1997 Geyer was inducted into the inaugural class of the Medill Hall of Achievement. Photo courtesy of Northwestern University Archives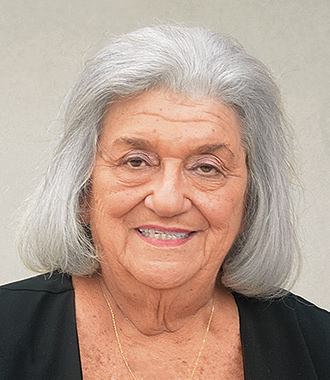 Ralla Klepak '57, '59 MS, Chicago, April 25, 2019, age 82. A powerful advocate, Klepak worked with clients from the Chicago LGBTQ community throughout the 1960s and '70s. She represented gay clients in entrapment and public indecency trials and defended gay bars in liquor license confiscation cases. She represented gay partners in same-sex adoption and estate cases, offered services for transgender clients in changing birth certificates and legal names, defended gay service members in court-martial cases and provided estate planning for those dying from AIDS. Klepak drew up the charter and did pro bono work for the gay rights organization Mattachine Midwest. In 2017 she was inducted into the Chicago LGBT Hall of Fame as a Friend of the Community. Klepak also campaigned with Sister Margaret Traxler for women's rights in the 1960s. Klepak taught at Chicago-Kent College of Law. Photo by Israel Wright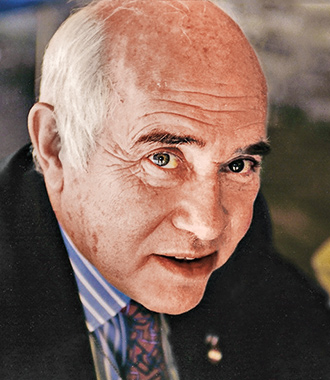 Robert J. "Bud" Korengold '51, March 15, 2019, Vernon, France, at age 89. After four years in the U.S. Navy during the Korean War and a stint with the Army Times, Korengold worked for United Press International as a Paris and London correspondent and bureau chief in Geneva and Moscow, where he met American defector Lee Harvey Oswald in 1959. After a Nieman Fellowship in 1964, Korengold returned to Moscow as Newsweek's bureau chief, a role he later held in London. He joined the U.S. Information Agency in 1973 and worked as a public affairs counselor at U.S. embassies in Europe. He was the White House coordinator of public diplomacy for President Ronald Reagan's meeting with Mikhail Gorbachev at the 1985 Geneva Summit. Korengold was inducted into the Medill Hall of Achievement in 2006. He is survived by his wife, Christine; sons Kevin and Emlyn; and four grandchildren.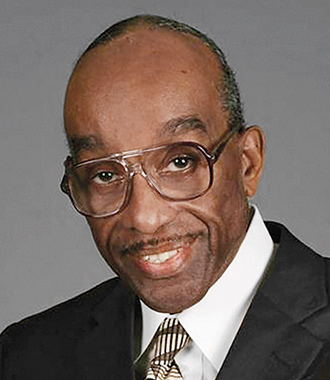 Oswald P. Bronson '65 PhD, Port Orange, Fla., Feb. 17, 2019, at age 91. A dedicated educator, Bronson served as president of Bethune-Cookman College from 1975 to 2004. (The institution became a university in 2007.) Under his leadership, the college expanded its programs of study from 12 to 37 majors and constructed 15 new buildings, most notably the 2,500-seat Mary McLeod Bethune Performing Arts Center. The Bethune-Cookman alumnus oversaw a 950% increase in the school's endowment, and enrollment increased from 1,520 students in 1975 to 2,794 in 2003. An ordained Methodist minister, Bronson was also pastor of several Methodist churches. He is survived by his wife, Helen Williams Bronson; daughters Josephine and Flora; son Oswald; five grandsons; and three great-grandchildren. Photo courtesy the Daytona Beach News-Journal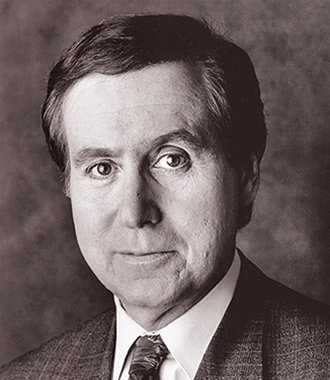 David C. Horowitz '61 MS, Los Angeles, Feb. 14, 2019, at age 81. A consumer reporter, Horowitz hosted the Emmy-winning Fight Back! With David Horowitz, a syndicated program on which he investigated product defects, tested claims made by advertisers and confronted companies about customer complaints. He campaigned to remove sulfites from salad bars and to make rear-window collision-avoidance lights a requirement. Horowitz joined a campaign to outlaw realistic toy guns in California after being held hostage during a broadcast by a man with an empty BB gun. In 1997 Horowitz was inducted into the inaugural class of the Medill Hall of Achievement. He is survived by his wife, Suzanne; daughters Amanda and Tori; and two grandchildren. Photo courtesy of Northwestern University Archives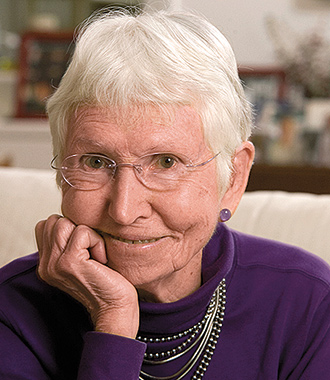 Anne Firor Scott '44 MA, '89 H, Feb. 5, 2019, Chapel Hill, N.C., at age 97. An influential historian, Scott opened up the field of women's history with her groundbreaking book The Southern Lady: From Pedestal to Politics, 1830–1930 (1970). By examining letters, diaries and other primary sources, Scott demonstrated that, while society limited their power, Southern women found roles to fill in their communities and purpose in their everyday lives. Her other books explored women's suffrage and the role of women's associations. From 1961 until her retirement in 1991, Scott taught at Duke University, where she was the first woman to chair the history department. She received the National Humanities Medal in 2013. She is survived by daughter Rebecca; sons David and Donald; six grandchildren; and a great-grandson. Photo courtesy of Duke Photography/ Les Todd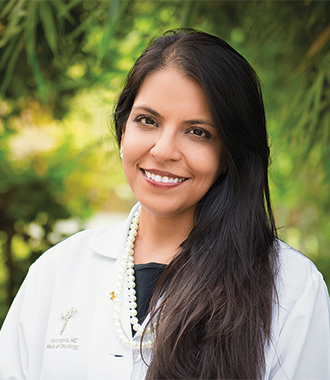 Arti Hurria '91, '95 MD, Los Angeles, Nov. 7, 2018, age 48. A pioneer in the field of geriatric oncology, Hurria was the George Tsai Chair in Geriatric Oncology and director of the Center for Cancer and Aging at City of Hope in Duarte, Calif., where she worked closely with her mentor and former Northwestern professor Steven T. Rosen '72, '76 MD, '79 GME, '81 GME. Hurria, who co-led the Cancer Control and Population Sciences Program, sought to develop assessment tools to identify older individuals at risk for side effects of cancer treatment. She also developed personal relationships with patients. In a 2016 interview she told HemOnc Today, "Love your patients as much as you can. … They are in a vulnerable place, and kindness and compassion go such a long way." Hurria, who focused her research on breast c­ancer, received multiple awards from the American Society of Clinical Oncology. The society endowed a young investigator award in her memory. A graduate of the Northwestern Honors Program in Medical Education, she is survived by her husband, Thomas Lee; and a daughter, Serena. Photo courtesy of City of Hope