In Memoriam
In memoriam is a page to read featured obituaries of Northwestern alumni, faculty and staff. Visit Remembrances to read memorials of Northwestern community members submitted by their family or peers. Please send obituaries to alums@northwestern.edu.
Filter alumni by decade:
Narrow to: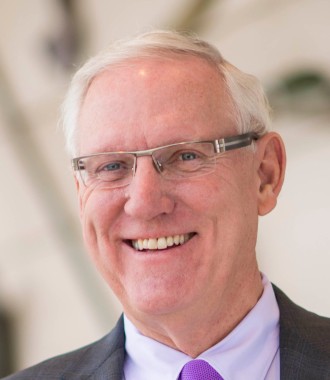 J. Landis "Lanny" Martin '68, '73 JD, '22 H, Denver, Sept. 1, 2023, at age 77. Martin was one of Northwestern's most generous benefactors. He joined the Board of Trustees in 1999 and served as chair of the academic affairs committee and vice chair of the Board. As chair of the Board from September 2017 to August 2022, he oversaw a period of tremendous growth and a return to balanced financial operations, in partnership with former Northwestern President Morton Schapiro '23 H. Martin attended the University thanks in large part to a generous financial aid package. As a result, Martin became passionate about providing scholarships to Northwestern applicants. After earning both his undergraduate and law degrees from Northwestern, Martin joined the law firm Kirkland & Ellis. He became chairman and CEO of Titanium Metals Corp. and later founded Platte River Equity in 2006. He was the firm's chairman and managing director. Martin and his wife, Sharon, gave nearly $45 million to the University, supporting the Pritzker School of Law, the Department of Athletics and Recreation, the Bienen School of Music, the Block Museum of Art and undergraduate scholarship funds. They also created the J. Landis Martin Professorship of Law and Business and helped establish Lanny and Sharon Martin Stadium, the University's lakeside soccer and lacrosse field. Martin's most recent gift established the Law Community Professorship Fund at the Law School. He received the Northwestern Alumni Association's Alumni Merit Award in 1996. Martin is survived by his wife; children Mary, Sarah and Emily; and nine grandchildren.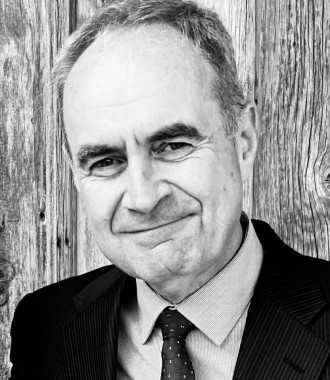 John Kezdy '88, Highland Park, Ill., Aug. 26, 2023, at age 64. Kezdy was best known as the vocalist of the Chicago punk rock band The Effigies. Born in Belgium, Kezdy moved to Evanston with his family when he was 3 years old. He attended Evanston Township High School and then the University of Wisconsin–Madison, but he left after one year to join The Effigies in 1980, one of Chicago's first punk bands. Kezdy enrolled at Northwestern and graduated in 1988 with a bachelor's degree in English. The Effigies broke up in 1990, and Kezdy earned his law degree from DePaul University in 1991. He spent several years as a prosecutor in Kankakee, Ill., and went on to work in the Illinois attorney general's office. Kezdy revived The Effigies in 2004, and the band released two albums and an EP. Kezdy was among those injured in the mass shooting during Highland Park's Independence Day Parade in 2022. He is survived by his wife, Erica; children Lena and Lucas; and a brother, Andre.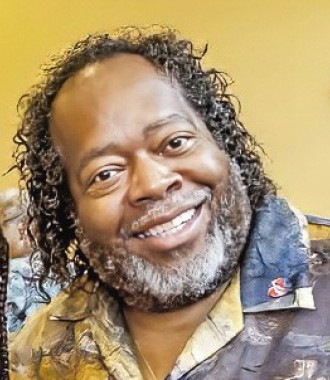 Lurell Stanley Davis '74, '97 MA, Chicago, Aug. 2, 2023, at age 71. First as a student and later as a professor, Davis helped make a home for gospel music at Northwestern. Growing up in Baltimore, he developed an extensive knowledge of gospel history while performing and music directing for his church. As a first-year student at Northwestern in 1971, he became the first musical director of the Northwestern Community Ensemble (NCE), the University's premier gospel choir. After a brief stint in the corporate world, he refocused his career on Black sacred music and became a renowned gospel performer, director, historian and expert. Davis later earned a master's in performance studies from the University and taught gospel music at Northwestern, DePaul University and Loyola University Chicago. He also worked to preserve gospel music history throughout Chicago. Davis served on the committee that inducted the first two dozen members of the Chicago Gospel Hall of Fame. He was also on the leadership team for the inaugural "O for a Thousand Tongues to Sing" festival, now known as the Chicago Gospel Music Fest. In 2017 the Northwestern University Black Alumni Association honored Davis at its Salute to Excellence celebration.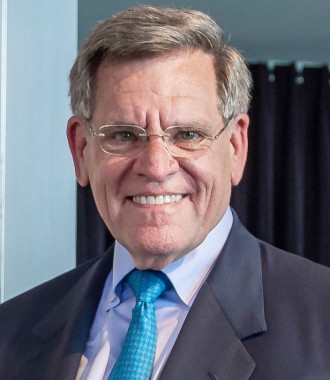 W. Rockwell "Rocky" Wirtz '75, Evanston, July 25, 2023, at age 70. Chairman of the Chicago Blackhawks, Wirtz transformed the team into perennial Stanley Cup favorites. Rocky's grandfather, Wirtz Corporation founder Arthur Wirtz '22, bought the team in 1966. Rocky took over the beleaguered franchise after the death of his father, William, in September 2007. ESPN had named the Blackhawks one of the worst teams in professional sports, but Rocky hired experienced marketers, pursued top free agents and upgraded the fan experience at the United Center. His moves revitalized hockey in Chicago, and the Blackhawks won the Stanley Cup in 2010, 2013 and 2015. The Wirtz Corporation, a private holding company with diversified business interests in real estate, banking, sports, entertainment and wholesale distribution, co-owns the United Center, where both the Blackhawks and Chicago Bulls play. Wirtz joined the Northwestern University Board of Trustees as a national trustee in 2011 after serving as an alumni trustee from 1982 to 1984, and was elected as a life trustee in 2023. The Virginia Wadsworth Wirtz Center for the Performing Arts is named for Rocky Wirtz's late grandmother, who graduated from Northwestern in 1924. His family also endowed the W. Rockwell Wirtz Professorship in the School of Communication and their gifts have supported many programs in theater, dance, music theater and performance studies, including the American Music Theatre Project. Wirtz is survived by his wife, Marilyn; children Danny, Hillary, Kendall and Elizabeth; and six grandchildren.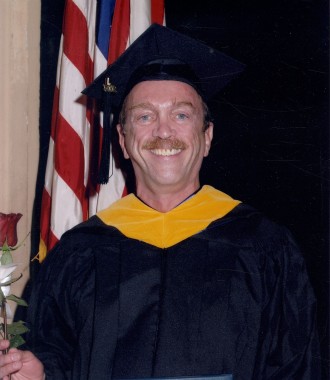 A. Stephen Pieters '74, Los Angeles, July 8, 2023, at age 70. A pastor and widely recognized HIV/AIDS activist, Pieters made national headlines — and upended both the gay rights and religious conservative communities — when he became the first gay man with HIV/AIDS to appear on a televangelist program. When he sat for a live satellite interview with Tammy Faye Bakker on her show, Tammy's House Party, his interview raised national awareness of HIV/AIDS and changed public perception of the condition. Pieters went on to serve as field director for the AIDS ministry at the Universal Fellowship of Metropolitan Community Churches in Los Angeles. President Bill Clinton spoke about Pieters in his World AIDS Day speech on Dec. 1, 1993. That same year, Pieters was one of 12 guests to attend a prayer breakfast at the White House, hosted by Clinton and Vice President Al Gore. In 2021 his interview with Bakker was reenacted in the film The Eyes of Tammy Faye. Pieters graduated from Northwestern in 1974 before enrolling in McCormick Theological Seminary. After earning his master of divinity degree in 1979, he moved to the East Coast and served as pastor of the Metropolitan Community Church in Hartford, Conn., until 1982. Pieters then moved to Los Angeles, where, in 1984, he was diagnosed with HIV/AIDS, Kaposi's sarcoma and stage 4 lymphoma. He was told he had less than a year to live. But Pieters' cancer went into remission in 1985 while he was participating in an antiviral drug trial. Pieters became one of the longest-surviving people living with HIV/AIDS in the U.S. In July 2022, Pieters left his collected papers, including photos and personal correspondence, to Northwestern University Archives. "Steve endured a tremendous amount of personal suffering. But he channeled his own suffering into a life of compassion for others beset by illness and loss," says University archivist Kevin Leonard '77, '82 MA. "Steve remained true to his ministerial vocation. He was a kind soul, a good and faithful servant." Pieters is survived by his older brother, Rick Pieters.
Photo Credit: University Archives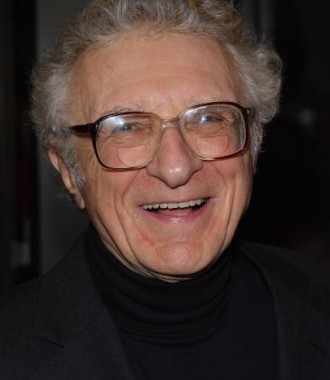 Sheldon Harnick '49, '18 H, New York City, June 23, 2023, at age 99. Harnick, a highly acclaimed lyricist and composer, was best known for his work with Jerry Bock on the Tony Award–winning musi­cals Fiorello! and Fiddler on the Roof. Harnick and his collabora­tors won the 1960 Pulitzer Prize in drama for their work on Fiorello!. He also received the 2009 Oscar Hammerstein Award for Lifetime Achievement in Musical Theatre and the 2016 Drama League Award for Distinguished Achievement in Musical Theatre. Harnick, who grew up in Chicago, served in the U.S. Army Signal Corps. While stationed at Robins Air Force Base in Georgia, he wrote songs and performed in shows for his fellow troops. After an honorable discharge in 1946, he enrolled at Northwestern, where he partici­pated in The Waa-Mu Show. Though Harnick moved to New York City in 1950 to pursue his Broadway career, he kept close ties with Northwestern. His musical Dragons pre­miered at Northwestern in 1984. A decade later, his musi­cal A Wonderful Life was one of the first shows that played in the newly remodeled Cahn Auditorium. In 2009 the American Music Theatre Project mounted a staged read­ing of Harnick's adaptation of Molière's A Doctor in Spite of Himself. Harnick is survived by his wife, Margery; their children, Beth and Matthew; and four grandchildren.
Photo Credit: Getty Images/Stephen Lovekin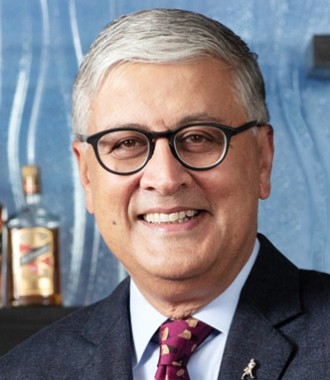 Ivan Menezes '85 MBA, London, June 7, 2023, at age 63. The longtime chief executive of Diageo, Menezes helped grow the company into a global frontrunner in the alcoholic beverage industry. Born in India, Menezes worked for Whirlpool, Booz Allen Hamilton and Nestlé before joining Diageo at the time of its founding in 1997. He became Diageo's CEO in 2013. He had planned to retire from that role at the end of June 2023. Under Menezes' leadership, Diageo expanded its portfolio — which contains more than 200 brands, including Guinness, Smirnoff, Johnnie Walker and Captain Morgan. Menezes is credited with cutting Diageo's carbon emissions in half. He also worked to improve diversity and inclusion, hiring women and ethnically diverse executives into leadership roles. The company ranks No. 2 globally in gender equality, according to Equileap's 2023 Gender Equality Report. Menezes also chaired Movement to Work, a collaboration among United Kingdom businesses, government, labor unions and charities that aims to provide job opportunities for young people (ages 16 to 30) who are facing barriers to employment. He was a member of the Kellogg School of Management's Global Advisory Board. Menezes — a citizen of the U.K., U.S. and India — was knighted in January by King Charles III for his business achievements and commitment to gender and racial equality. He is survived by his wife, Shibani; a daughter, Rohini '10, '17 MBA; a son, Nikhil; two brothers; and one sister.
Photo Credit: Diageo