In Memoriam
In memoriam is a page to read featured obituaries of Northwestern alumni, faculty and staff. Visit Remembrances to read memorials of Northwestern community members submitted by their family or peers. Please send obituaries to alums@northwestern.edu.
Filter alumni by decade:
Narrow to: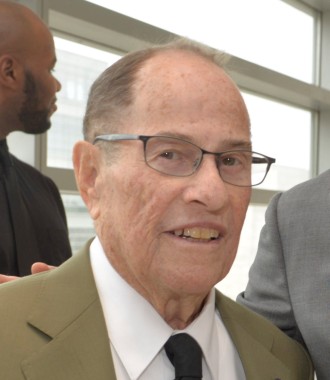 Arthur Pancoe '51 MS, Vero Beach, Fla., Jan. 16, 2023, at age 97. A dedicated philanthropist, invest­ment executive and scholar, Pancoe made significant gifts to support Northwestern. He supported the creation of the Arthur and Gladys Pancoe–NorthShore University Health System Life Sciences Pavilion at Northwestern, dedi­cated to his late granddaughter, Beth Elise Pancoe. He also established the Arthur and Gladys Pancoe Professorship in Mathematics at the Weinberg College of Arts and Sciences. He received a Merit Award in 1998 and the Northwestern Alumni Medal, the Northwestern Alumni Association's highest honor, in 2003. Pancoe served as vice president of his family's business, Standard Stationery Supply, and later became a stockbroker. He began investing in pharmaceu­tical firms because of his family's history of heart disease. He attributed his ability to identify which drugs would be successful to his aptitude for reading clinical test reports, thanks to his Northwestern graduate mathematics educa­tion. In the 1960s and '70s Pancoe took public stands against the construction of nuclear power plants in the Chicago area and against the Sentinel antiballistic missile system. He was also a strong advocate for the use of now-standard catalytic converters in cars. Pancoe and his late wife, Gladys, had two children, Mariann and Michael; and four grandchildren, Beth, Julia, Hannah Pancoe '13 and Alexander. For more on Arthur Pancoe, click here.
Photo Credit: Jim Prisching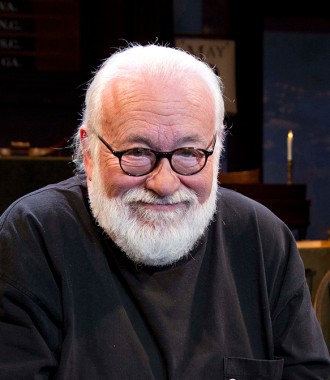 Frank Galati '65, '67 MA/MS, '71 PhD, Sarasota, Fla., Jan. 2, 2023, at age 79. A Tony Award–winning director and longtime Northwestern professor, Galati was a pivotal figure in Chicago theater. As a youth, Galati was recruited by a drama teacher to attend Northwestern's Cherub program (now the National High School Institute) in the summer of 1960. He earned his bachelor's, master's and doctoral degrees from the School of Communication, then joined Northwestern's faculty in 1973, teaching in the Department of Performance Studies for more than 30 years before retiring in 2006. During that time, he became an ensemble member of Steppenwolf Theatre and an associate director at the Goodman Theatre, where he directed and acted in several productions. In 1988 Galati was nominated for an Academy Award for his screenplay adaptation of The Accidental Tourist. He won two Tony Awards in 1990 for his stage adaptation and direction of The Grapes of Wrath, which originated at Steppenwolf, and received another Tony nomination in 1998 for directing Ragtime. Most recently, he served as an artistic associate at Asolo Repertory Theatre in Sarasota. Galati was inducted into the Theater Hall of Fame in November 2022. He is survived by his husband, Peter Amster, and sister, Frannie Galati Clarkson. Watch Stephen Colbert '86, '11 H pay tribute to Frank Galati here.
Photo Credit: Juan Davila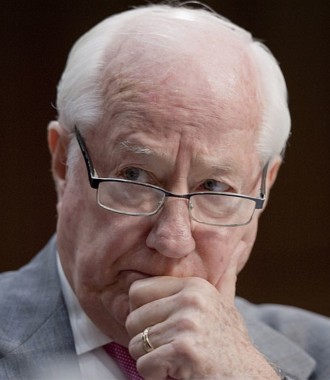 James T. Kolbe '65, Washington, D.C., Dec. 3, 2022, at age 80. A U.S. Navy veteran, Kolbe represented Arizona in the U.S. House of Representatives from 1985 until his retirement in 2007. He was the second openly gay Republican to serve in Congress. At Northwestern, he majored in political science and participated in student government, the Young Republicans and the Navy ROTC. He earned an MBA from Stanford University in 1967 and served in Vietnam that same year, earning a congressional medal for valor. Kolbe came out as gay in 1996, gaining national recognition. He became an advocate for gay rights, supporting legislation to eliminate the military's "don't ask, don't tell" policy. He also worked to stop employment discrimination and advocated for federal recognition of same-sex marriage. After retiring, he became a fellow at the German Marshall Fund. He taught at the University of Arizona's law school and was active in Northwestern's Career Treks program and the Northwestern Alumni Association Mentorship Program. In 1993 he received a Northwestern Alumni Association Merit Award. Kolbe is survived by his husband, Hector Alfonso; sisters Beth Kolbe and Ginny Rousseau; and many extended family members.
Photo Credit: Getty Images/Chris Maddaloni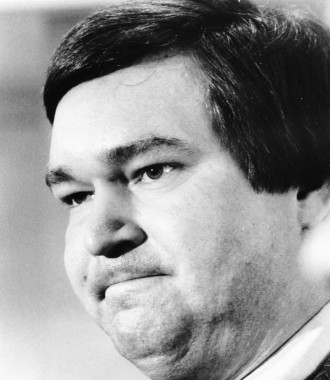 William J. Kunkle Jr. '63, '69 JD, Indian Head Park, Ill., Nov. 19, 2022, at age 81. A longtime prosecutor, Kunkle is most prominently remembered for his work on several high-profile cases in Illinois, including the 1980 trial of serial killer John Wayne Gacy, for whom he secured the death penalty, and the 1999 DuPage 7 case, which accused sevenofficers of manipulating evidence to incriminate a man wrongly accused of murder. After earning his bachelor's degree from Northwestern, Kunkle began working as an assistant public defender for Cook County in 1970. A few years later,he returned to Northwestern to earn his law degree and then was hired as an assistant state's attorney in Illinois, a job that would land him the Gacy case. Kunkle held several roles in the state attorney's office for nearly 13 years. In 1985, he left the office to work in private practice. He also served on the Illinois Gaming Board, then served as a Cook County judge before retiring in 2014. He is remembered by his family as a stern yet empathetic man and was a devoted grandfather to his grandson, C.J.
Photo Credit: Sally Good, Chicago Tribune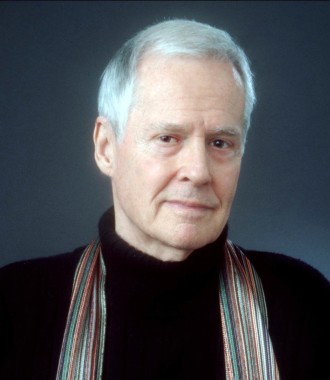 Ned Rorem '44, '77 H, New York City, Nov. 18, 2022, at age 99. A Pulitzer Prize–winning composer, Rorem wrote more than 500 art songs and orchestral pieces over his lifetime. Growing up on Chicago's South Side, he began composing music at a young age. He was known for composing pieces to accompany classic poetry as well as dramatic orchestral arrangements, for which he drew inspiration from the natural world. After graduating from Northwestern, he attended the Curtis Institute of Music and earned his master's degree from the Juilliard School. He received a Fulbright Fellowship in 1951, a Guggenheim Fellowship in 1957 and the Pulitzer Prize for his orchestral concerto Air Music in 1976. He also received an honorary doctorate from Northwestern in 1977. In addition to composing, Rorem kept a journal for most of his life and published 15 books of his diaries. He served as president of the American Academy of Arts and Letters from 2000 to 2003 and received the Lifetime Achievement Award from the American Society of Composers, Authors and Publishers. His art songs continue to be studied by voice students at the Bienen School of Music. Rorem outlived all of his immediate family members.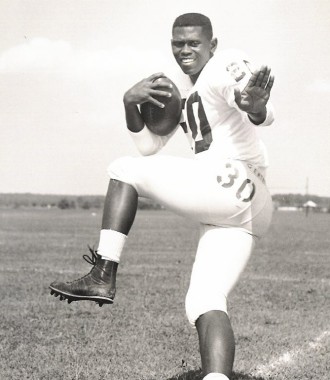 Curtis "Curt" Gentry '77 MA/MS, Durham, N.C., Oct. 29, 2022, at age 85. After several years in the military, Gentry played four varsity sports — basketball, baseball, football and track — as a student-athlete at the University of Maryland Eastern Shore, then called Maryland State College, while serving as student body president. After graduating, he was drafted by the Chicago Bears in 1965 and at age 29 become one the oldest rookies to make an NFL roster. A defensive back, he played for the Bears from 1966 to 1968 and once recorded three interceptions in one game, a Bears record. After the NFL, he coached football at several universities, including Northwestern. Gentry also played minor league baseball in the Detroit Tigers organization. After his coaching career, Gentry was a physical education professor at the College of Lake County in Grayslake, Ill. He is survived by three sons, Chris, Jimmy and Edward; one daughter, Julia; three grandchildren; one great-grandchild; nephew and caregiver Thomas; and two sisters, Mary Hamilton and Mary Campbell.
Photo Credit: UMES Sports Information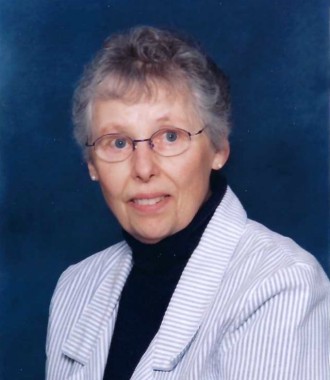 Virginia "Ginny" Ristow Harris '54, St. Paul, Minn., Sept. 3, 2022, at age 90. From education to local reporting to government service, Harris was passionate about her community involvement. After graduating from Northwestern, she taught at St. Richard's Elementary School while raising her family before moving to Victoria, Minn., where she worked as a reporter, then editor, for the Sun Newspaper system. Her reporting on civic matters caught the attention of the local city council, and she was hired as Victoria's first city administrator, becoming the first woman to be hired for the position in Carver County. After a successful tenure as city administrator, she became Carver County's director of planning and zoning, a position that she held for almost 20 years. She served in many land-use planning organizations and committees, always making an effort to preserve agricultural land for farming. Harris also served as a director of the Lake Minnetonka Conservation District. She is survived by her children, Larry, Michael, Teresa, Rich, Tom, Patricia and KC; 14 grandchildren; and one great-grandson.