In Memoriam
Please send obituaries and remembrances to alums@northwestern.edu.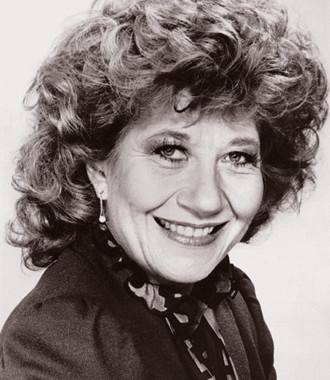 Charlotte Rae '48 Los Angeles, Aug. 5, 2018, at age 92. A beloved figure on Broadway and television for more than 60 years, Ms. Rae's performances were whimsical, heartfelt and poignant. "To think of Charlotte Rae," wrote one critic, "is to smile." At Northwestern she performed for three years in the Waa-Mu Show. After moving to New York City in 1948, she landed the lead role in the 1954 Broadway revival of The Threepenny Opera. That role helped launch her career, and she went on to earn Tony Award nominations for best actress in Pickwick (1966) and Morning, Noon and Night (1969). She would become best known as the matronly Edna Garrett on the sitcom Diff'rent Strokes and its spinoff The Facts of Life. Ms. Rae, whose earlier sitcom credits included Car 54, Where Are You?, earned two Emmy Award nominations. In addition to her work on the stage and screen, Ms. Rae published an autobiography, recorded a satirical album and made appearances in movies and on children's television. She is survived by a son, Larry; three grandchildren; and one great-grandchild. Photo courtesy of University Archives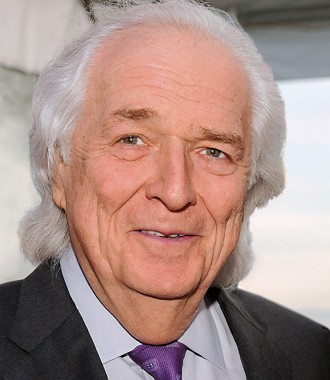 Mitchell L. Slotnick '63, '64 MBA, '68 PhD, Northbrook, Ill., May 10, 2018, at age 76. A longtime financial consultant for PepsiCo, Mr. Slotnick taught in the MBA program at Loyola University Chicago for more than 20 years. He developed metrics for Pepsi that led to a shift in the bottling business model from a volumetric focus to a focus on marginal contribution ­dollars. The concept became a core part of the company's financial management system and was taught in more than 100 countries. In 1969 Mr. Slotnick and his wife, Valerie, launched Educational Tours Inc., which at its peak brought more than 50,000 students each year to Washington, D.C., and other historic U.S. sites. The pair also started two smaller travel companies: Ridgebrook Travel and OmniTours. Mr. Slotnick led philanthropic and foundation work focused on fostering interfaith dialogue and enriching the lives of people who have disabilities. He launched the Northern Suburban Special Recreation Association Foundation and served on the board for the Center for Enriched Living. Mr. Slotnick was a passionate fan and supporter of Northwestern Athletics. He and Valerie were charter members of the Otto Graham Society. In 2015 they made a $5 million gift to Northwestern Athletics to support the construction of the Mitchell and Valerie Slotnick Family Atrium, located inside the new Ryan Fieldhouse. In addition to his wife, Mr. Slotnick is survived by his sons, Barry '93, '00 MBA and Jay; a daughter-in-law, Natalie; a sister, Barbara; and grandchildren Ben and Carly.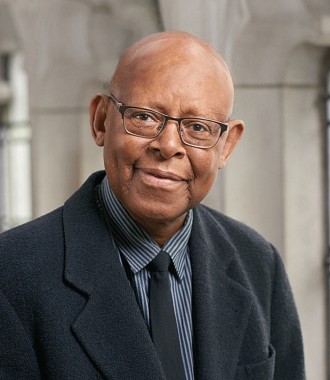 James H. Cone '63 MA, '65 PhD, New York City, April 28, 2018, at age 79. Rev. Cone was a founder of black liberation theology. He spoke out against racial inequality in the forms of economic injustice, mass incarceration and police shootings. In 1969 Rev. Cone wrote the first of his 12 books, Black Theology & Black Power. An African Methodist Episcopal minister, Rev. Cone joined the faculty at the Episcopal Divinity School at Union Theological Seminary in New York City in 1969. He was promoted to professor four years later. In April Rev. Cone was elected to the 2018 class of the American Academy of Arts & Sciences. Earlier this year he won the Grawemeyer Award in Religion for his latest book, The Cross and the Lynching Tree. His memoir, Said I Wasn't Gonna Tell Nobody: The Making of a Black Theologian, is expected to be published in late 2018. In 2010 Rev. Cone won the Eliza Garrett Distinguished Service Award from Garrett-Evangelical Theological Seminary. He is survived by his sons, Michael and Charles; his daughters, Robynn and Krystal; a brother, Charles, and two grandchildren. Photo by Filip Wolak. Ⓒ Union Theological Seminary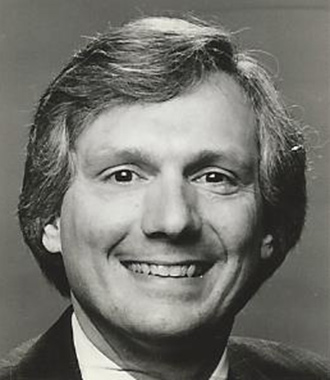 Kevin M. Moore '68, '71 MS, Wilmette, Ill., April 11, 2008, at age 71.
A celebrated journalist, Mr. Moore worked at Chicago's two largest newspapers for more than 30 years. He spent 12 at the Chicago Sun-Times, starting as editor of "Weekend Plus" in 1974. He was also the Sunday features editor and opinion section editor. In 1986 he moved to the Chicago Tribune, where he edited the Friday section and helped move the newspaper's entertainment coverage into the digital realm. He created the online "Beat Siskel" Oscar selection contest that pitted readers against famed movie critic Gene Siskel. Mr. Moore retired from the Tribune in 2008 as the paper's deputy entertainment editor.
Born in Cleveland, Mr. Moore grew up in Texas and Missouri and spent his summers working as an apprentice lion tamer and cotton candy vendor at a circus owned by his family.
He earned his bachelor's degree from the Medill School of Journalism, Media, Integrated Marketing Communications and enlisted in the U.S. Army. Mr. Moore served for two years in Vietnam, where he saw ground combat action and suffered a serious ankle injury. He was awarded a Purple Heart and the Combat Infantryman's Badge. Mr. Moore returned to Northwestern, where he earned a master's degree in journalism.
After his retirement Mr. Moore studied at Northwestern's Osher Lifelong Learning Institute. He is survived by his wife, Constance.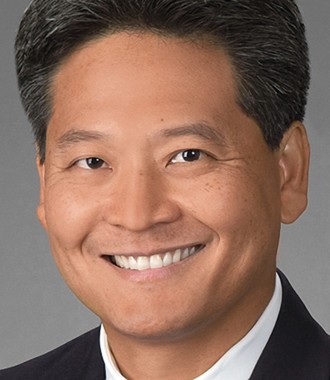 Han Chun Choi '88, Decatur, Ga., March 26, 2018, at age 52. Shortly after graduating from Northwestern, Mr. Choi joined the staff of then-Gov. Bill Clinton in Arkansas. He became a policy adviser to the governor in 1990–91, just prior to Clinton's bid for the White House. At Clinton's urging, Mr. Choi earned his law degree at Emory University in 1993 and later joined the public and corporate finance practice group of King & Spalding in Atlanta. He became one of the first Asian American office managing partners of a top-100 law firm, Ballard Spahr. Mr. Choi served on the board of the Korean American Bar Association of Georgia, which he co-founded. Born in Gangneung, South Korea, Mr. Choi immigrated to the United States as a toddler. He is survived by his wife, Catherine Abrams; their three children, Christopher, David and Hannah; his ­parents, Tom and Susie; and a sister, Angie.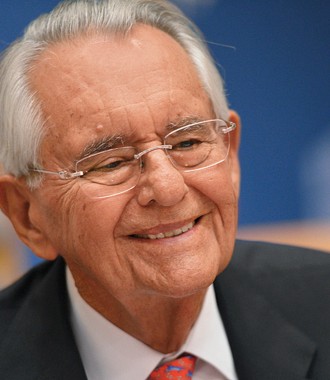 Peter G. Peterson '47, '80 H, New York City, March 20, 2018, at age 91. The son of a poor immigrant from Greece, Mr. Peterson became a billionaire financier and philanthropist. At 34 he was named president of Chicago-based manufacturer Bell & Howell. Two years later he became chairman and CEO, positions that he held until 1971. Mr. Peterson served as a presidential assistant on international economic affairs under President Richard Nixon before becoming secretary of commerce in 1972. The following year he left Washington, D.C., to become chair of Lehman Brothers. He led Lehman to five consecutive years of record profits. In 1985 Mr. Peterson co-founded the Blackstone Group with $400,000 in capital. It grew into a major player on Wall Street, managing more than $88 billion by 2007. A longtime critic of Social Security and Medicare, Mr. Peterson was the founding president of the Concord Coalition, a citizens group that advocated for budgetary accountability. In 1994 he was appointed by President Bill Clinton to a seat on the Bipartisan Commission on Entitlement and Tax Reform. Mr. Peterson was chairman of the Federal Reserve Bank of New York (2000–04) and chairman of the Council on Foreign Relations (1985–2007). Survivors include his third wife, Joan Ganz Cooney '12 H; a brother, John; five children from his second marriage, John, Jim, David, Holly and Michael; two daughters-in-law, Tara M. Peters '93 and Patricia; and nine grandchildren, including Steven C. Peterson '15. Photo by Kaveh Sardari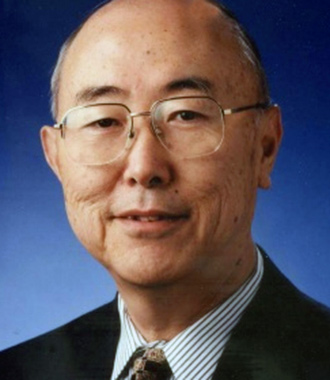 Kwan Rim '58 MS, '60 PhD, of Iowa City, March 4, 2018, in Seoul, South Korea, at age 83.
An accomplished mechanical engineer, Mr. Rim held numerous positions within the College of Engineering during his 35 years at the University of Iowa. He joined the faculty in 1960 and, with several of his colleagues, participated in and contributed to the U.S. space program.
In 1974 Mr. Rim founded one of the first biomedical engineering programs at a public institution in the United States and served as a professor and its department chairman in the years that followed.
With support from the National Science Foundation, he traveled to his native South Korea in 1976 and taught as a visiting professor at what is now the Korea Advanced Institute of Science and Technology. He returned to serve as KAIST's president and later the chair of the board of directors. In recognition of his efforts, Mr. Rim received several Order of Civil Merit awards from the South Korean government.
In 1995 Mr. Rim took an extended leave of absence from the University of Iowa and returned to South Korea to become president of the Samsung Advanced Institute of Technology, the Samsung group's core research and development hub. He also chaired the Science and Technology Planning Committee and was a member of the National Science and Technology Council of the Republic of Korea.
In 2004 he was named an Honorary Commander of the Most Excellent Order of the British Empire by Queen Elizabeth II for his dedication to the improvement of relations between South Korea and the United Kingdom.
Mr. Rim retired in 2012 after serving as chairman of Sungkyunkwan University.
He is survived by his sons, Albert and Christopher; a daughter, Joanne; grandsons Paul and Michael; granddaughters Samantha, Kayla, Stella and Cecilia; his brothers, Kirk and Kurt; and his sisters, Jean and Kay.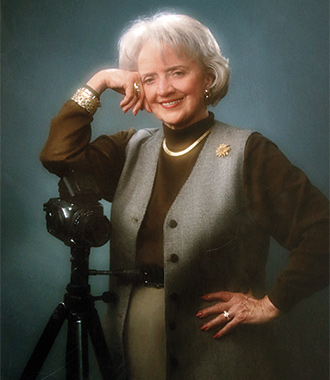 Elizabeth "Betty" Stuart Rodgers Jeffreys '44, Glenview, Ill., Feb. 23, 2018, at age 95.
From her first childhood Brownie camera, Mrs. Jeffreys had an interest in photography. As a student at the Medill School of Journalism, Media, Integrated Marketing Communications she would spend her free time taking pictures of fellow students and later photographed weddings.
Throughout her career, Mrs. Jeffreys never used the camera's viewfinder, preferring to envision the frame in her mind. She engaged the people she photographed to ensure natural, candid shots.
In 1945 Mrs. Jeffreys opened the Betty Stuart Studio, a photography business in Evanston. The business, renamed Stuart-Rodgers Studio after she married John Boyd Rodgers in 1946, remains open today as Stuart-Rodgers Photography.
Mrs. Jeffreys photographed dozens of famous people, from presidents to Hollywood stars. She also ran a photography school in Evanston in the 1960s and hosted workshops by top photographers, such as Ansel Adams. She later returned to Northwestern to teach photography at Medill.
Mrs. Jeffreys is survived by her daughters, Holly and Betsy; her sons, Scott and Chip; and 12 grandchildren.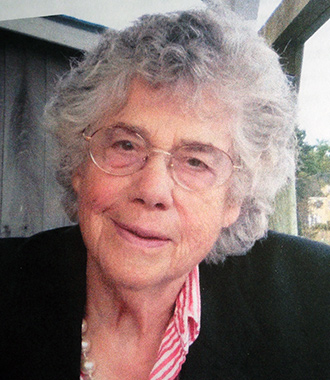 Helen Sloane Dudman '46, '46 MS, Blue Hill, Maine, Feb. 19, 2018, at age 93.
Best known for her work in journalism and public relations, Mrs. Dudman worked as the publicity director of the National Symphony Orchestra from 1962 to 1965 before editing the Washington Post's women's section from 1965 to 1969. After working for the Post and for the company's broadcasting division, she was a vice president for PBS.
During the Vietnam War, Mrs. Dudman's husband, Richard, was captured by Viet Cong forces while covering the war as a journalist for the St. Louis Post-Dispatch. She used her contacts among the Washington, D.C., press corps and in diplomatic circles to bring attention to her husband's case. She is credited with helping to secure his release.
Mrs. Dudman is survived by her two daughters, Martha and Iris; and four grandchildren.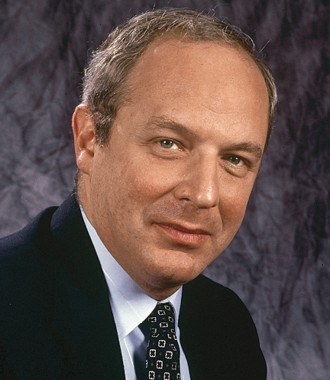 Justin Allen Zivin '67, '70 MS, '71 PhD, '72 MD, Rancho Santa Fe, Calif., Feb. 17, 2018, at age 71. Dr. Zivin dedicated his career to identifying treatments for stroke, specifically the use of tissue plasminogen activator, or tPA, for treatment of ­ischemic stroke when appropriate. He encouraged the National Institute of Neurological Disorders and Stroke to change the paradigm for clinical stroke research, organizing a study that required a complete rethinking of how stroke care is managed. His work on tPA paved the way for Food and Drug Administration approval, and tPA is ­currently the only internationally approved treatment for this condition. He published his first paper on the use of tPA in Science in 1985. The drug was first approved for stroke in 1996. He co-wrote tPA for Stroke: The Story of a Controversial Drug (2010) with John Galbraith Simmons '71. Dr. Zivin is survived by his wife, Reni-Zoe; two daughters, Kara and Leslie; four grandchildren; and a sister, Linda.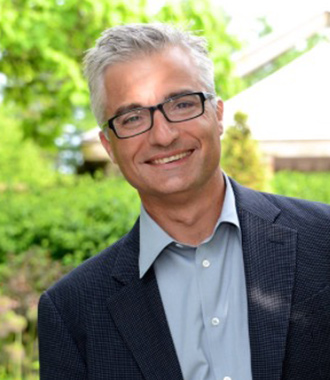 Justin C. Heyman '95 MBA, Chicago, Feb. 09, 2018, at age 50.
Born in South Africa, Mr. Heyman and his family moved to the East Coast. He earned his bachelor's in economics from the University of Pennsylvania. After graduating he worked briefly for a large law firm in Israel and competed as a professional cyclist.
When he returned to the United States, he took a job at Ernst & Young, then earned an MBA at the Kellogg School of Management. When he was still in his 20s, Mr. Heyman orchestrated a series of buyouts that resulted in the creation of Morey's Seafood International. Under Mr. Heyman's leadership, Morey's Seafood became one of the largest seafood companies in the country.
Mr. Heyman was a partner in the Chicago-based private equity firm Acuity Capital Partners as well as an active member of Chicago's Young Presidents Organization. He died in a snowmobiling accident in Wyoming while on a trip with the organization. He was a cyclist and an avid outdoorsman and adventurer.
Mr. Heyman was also a philanthropist, following in the footsteps of his sister, Anne, a prominent New York philanthropist who died in a horseback riding accident in 2014. After her passing, Mr. Heyman devoted himself to fundraising for an orphanage she founded in a Rwandan village.
He is survived by his parents, Sydney and Hermia; his sons, Austin, Chase and Hunter; and siblings Dan and Lauren.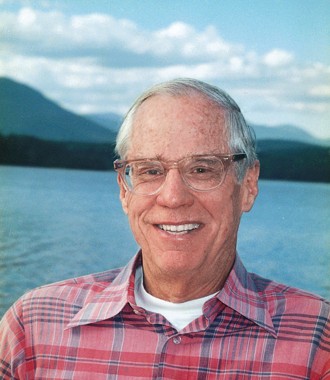 Walter Dill Scott '53, Evanston, Feb. 8, 2018, at age 86. The grandson and namesake of former Northwestern president Walter Dill Scott, Mr. Scott capped off his career in business and government with a quarter-century stint as the Kellogg School of Management's first clinical professor. After earning his MBA from Columbia University in 1958, Mr. Scott went to work at Lehman Brothers, first in New York and later as a senior partner running the Chicago office. In 1973 he moved to Washington, D.C., to serve as an associate director of the federal Office of Management and Budget during the Nixon and Ford administrations. Two years later he moved to Minneapolis to become chief financial officer at Pillsbury (now General Mills) for five years. He went on to become president and CEO of IDS Financial Services (now Ameriprise Financial) and chairman and CEO of Grand Metropolitan USA (now Diageo). Mr. Scott returned to Kellogg in 1988 to teach classes focused on corporate strategy and leadership. He co-founded Kellogg's Center for Executive Women. Survivors include his wife, Barbara; three sons, Tim, David and Gordon C. Scott '89; a daughter-in-law, Anne Nelson Scott '89; and eight grandchildren.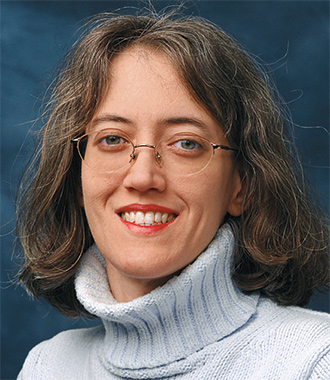 Kathryn N. Farrow '05 GME, Chicago, Feb. 07, 2018, at age 46.
A neonatologist at the Feinberg School of Medicine faculty since 2005, Dr. Farrow dedicated her life to advancing the field of newborn medicine and teaching the next generation of physicians.
Dr. Farrow completed a fellowship in neonatal-perinatal medicine at the Ann and Robert H. Lurie Children's Hospital of Chicago before joining the Northwestern faculty in 2005. She rapidly rose through the ranks to professor of pediatrics in 2017. Her medical practice at Lurie Children's Hospital and Prentice Women's Hospital focused on intensive care for premature babies.
Dr. Farrow devoted her career to solving lung diseases that affect premature infants. Her work — funded by the National Institutes of Health for more than 10 years — included a rethinking of how oxygen is used to support neonatal respiratory failure. She received the Young Investigator Award from the American Heart Association and Dr. Farrow was elected to the American Pediatric Society, the highest honor society for pediatricians.
Dr. Farrow is survived by her wife, Rachel Hegarty; her children, Daniel and twins Maggie and Liam; her mother Joyce; and her brother, Andrew.
Erving Wolf '46, '50 JD, Palm Beach, Fla., Feb. 6, 2018, at age 91.
An oil and gas pioneer and art collector, Mr. Wolf practiced law in Cheyenne, Wyo., but was soon drawn to the oil and gas industry. In 1951 he founded the Wolf Land Co., which later became the Inexco Oil Co. Under his leadership, Inexco discovered Wyoming's 4 trillion-cubic-foot Madden Gas Field, one of the largest natural gas reserves in the United States, and the Key Lake Uranium Mine in Saskatchewan, Canada, which once produced 15 percent of the world's uranium.
Before attending Northwestern, Mr. Wolf served as an officer in the U.S. Navy while stationed in Guam during World War II. He later attended Notre Dame and earned a law degree from Northwestern.
Mr. Wolf and his wife, Joyce, assembled an art collections that includes 18th- and 19th-century American paintings, drawings, sculpture and furniture, as well as Chinese porcelains. In 1980 they endowed The Erving and Joyce Wolf Gallery at New York's Metropolitan Museum of Art. The gallery, located on the first floor of the American wing, is for the display of special exhibitions of American art. In 2001 the museum made Mr. Wolf an honorary trustee.
The couple also loaned and gifted sculpture to the Denver Art Museum and to the National Gallery of Art in honor of their late daughter, Diane. Mr. Wolf and his brothers were the lead donors for the Leon and Dora Wolf Law Building, named in honor of their parents, at the University of Colorado School of Law.
In addition to his wife, Mr. Wolf is survived by two sons, Daniel and Mathew; five grandchildren; and a brother, Marvin E. Wolf '52.
Madeleine Brodie Berman '48, Franklin, Mich., Feb. 5, 2018, at age 90. A prominent Detroit philanthropist, Mrs. Berman served on the Detroit Arts Council and the Michigan Council of the Arts. She later joined Bill Clinton's President's Committee for the Arts and Humanities and held the same post under President Barack Obama '06 H.
Mrs. Berman, who earned a degree in music from Northwestern, was also a member of the national arts advocacy organization, Americans for the Arts, from which she received the prestigious Legacy Award in 2014.
In addition to her efforts in the arts, Mrs. Berman also supported the Detroit Institute of Arts, the Michigan Opera Theatre and the Detroit Zoo, where she established the Madeleine Berman Academy for Humane Education.
Mrs. Berman is survived by her son, Jonathan; her daughter, Ann; and three grandchildren.
James A. Dunlap '43, '47 MS, New Wilmington, Pa., Jan. 16, 2018, at age 95.
A longtime newspaperman, Mr. Dunlap helped advance journalism and social justice in Pennsylvania.
After serving three years in the U.S. Army Air Force and Army Counter Intelligence Corps during World War II, he worked at the Philadelphia Inquirer and the Des Moines Register before joining the staff of the Herald in Sharon, Pa. During 35 years on staff he worked his way up from teletype editor to editor, a post he held for 16 years. He was a founding member of the Pittsburgh chapter of the Society of Professional Journalists/Sigma Delta Chi.
Mr. Dunlap was also an avid scout. He earned the rank of life scout and eventually became president of the Mercer County Boy Scout Council. He received the Silver Beaver in 1964 for distinguished service to youth. In 2000 Mr. Dunlap resigned his council membership in protest of the Boy Scouts' exclusionary policy towards gay scoutmasters.
Mr. Dunlap is survived by his wife, Mary Lou Ellis Bromley; a daughter, Julia; a stepson, David; two grandsons; a granddaughter; and a great-grandson.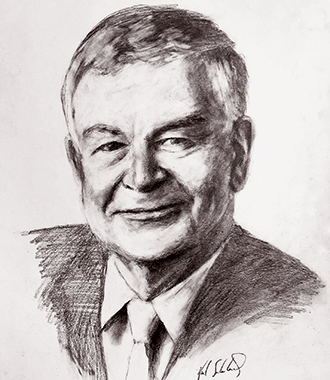 James R. McManus '56 MBA, Fairfield, Conn., Jan. 10, 2018, at age 84. A Northwestern life trustee, Mr. McManus revolutionized the marketing world, creating Marketing Corporation of America, the first-ever integrated marketing services firm positioned to serve Fortune 50 consumer product companies.
After graduating from the Kellogg School of Management in 1956, Mr. McManus worked for Procter & Gamble and Glendinning Companies. In 1971 he set out on his own, founding MCA with just $25,000 in savings and a $50,000 loan.
Over the next 26 years, it grew to be a $500 million enterprise whose clients included PepsiCo, Frito-Lay, IBM, Quaker Oats, Lipton and Dunkin' Donuts. Its services included strategic consulting, market research, advertising, sales promotion programs and venture capital. Mr. McManus' enterprise also included auto dealerships, Business Express Airlines and the Hotel Jerome in Aspen, Colo.
In 1989 the Northwestern Apartments, a seven-story complex in downtown Evanston for Kellogg students and their families, was renamed the McManus Center in honor of his leadership gift to the Campaign for Kellogg. He also supported the John C. Nicolet Football Center, the Ryan Field headquarters for football staff and players. He was a loyal Northwestern football fan.
Survivors include his wife, Betty; four children, Robert, Melissa McManus '87, Mitchell McManus '97 MBA and Stuart McManus '89, '95 MBA; three stepchildren, Karl, Kurt Soderland '90 MBA and Eric Soderlund '96 MBA; and 12 grandchildren, including Northwestern students Nicolette McManus, a junior, and Graysen McManus, a first-year student.
Illustration courtesy of Karl Soderlund
Thomas Charles Zay Sr. '54, Thomasville, Ga., Jan. 8, 2018, at age 85.
Mr. Zay attended Northwestern on a Naval Reserve Officers' Training Corps scholarship. Upon graduation, he received his officer commission as a second lieutenant in the U.S. Marine Corps. He attended flight school in Pensacola, Fla., and a naval aviator. He flew F-5 and F-9 fighter jets before being honorably discharged with the rank of captain in 1957.
Mr. Zay went on to a 50-year career in executive search consulting, advancing corporate executive leadership teams with several companies, including Booz, Allen & Hamilton and Paul R. Ray and Co., where he served as executive vice president for 14 years. He was named one of the top 250 executive recruiters nationally and one of the top 10 executive recruiters working with aerospace, paper, publishing and printing, textiles and higher education industries.
A devoted supporter of his alma mater, Mr. Zay founded the Atlanta-area Northwestern alumni club and was involved in fundraising and other alumni activities. He was an avid Wildcats football fan.
"Tom Zay will always be remembered as the most tremendous 'Cats fan," says Rachel Rosner '88, a Northwestern Alumni Association regional director and NU Club of Atlanta board member. "Along with his wife Betty, Tom was a mainstay at our weekly football watch parties. I will always remember him with a beer in hand and quietly glued to the game. The entire Atlanta club will miss our most devoted and dependable fan."
In addition to his wife, Mr. Zay is survived by two sons, Thomas and Michael; a daughter, Julia H. Zay '95 MA; and four grandchildren.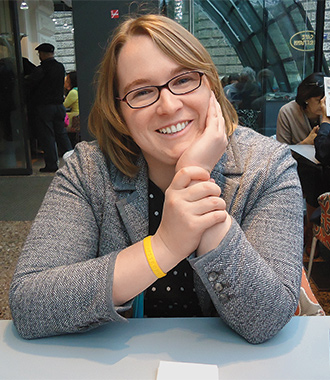 Cynthia "CC" DuBois '14 MA, '17 PhD, Chicago, Jan. 2, 2018, at age 32.
An award-winning scholar, Ms. DuBois was the first doctoral student in Northwestern's School of Education and Social Policy to receive a Presidential Fellowship, the University's most prestigious graduate student award.
Ms. DuBois' research used econometric methods to draw causal conclusions regarding the impact of race-based affirmative action policies on hiring outcomes. The first chapter of her dissertation focused on the NFL's Rooney Rule, which requires teams to interview minority candidates for head coaching and senior football operations positions. It was published in a scholarly journal American Law and Economics Reviewin 2016. She also presented her findings at the MIT Sloan Sports Analytics Conference.
Diane Whitmore Schanzenbach, director of Northwestern's Institute for Policy Research and one of Ms. DuBois' longtime mentors, called her "one of the most promising young scholars," she has ever known.
While studying at Louisiana State University, Ms. DuBois was named a Truman Scholar, a highly competitive national scholarship program that recognizes college juniors for leadership and public service. She also received a master's in public policy, with honors, from the University of Chicago in 2010.
In 2007 DuBois was selected to USA Today's annual All-USA College Academic First Team, in part for her efforts working with her old high school, which received an influx of evacuees after Hurricane Katrina. Ms. DuBois organized "We've Got Your Back," a drive that eventually provided 46,000 backpacks of school supplies to hurricane-displaced students.
Born in Louisiana, Ms. DuBois grew up on a ranch and became a skilled horsewoman. She was the American Quarter Horse Youth Association world champion calf roper in 2004.
Ms. DuBois is survived by her partner, John Boller; her father, Bruce; and her sister, Shelley.
William B. Mead '55, Bethesda, Md., Dec. 14, 2017, at age 83.
A journalist and baseball writer, Mr. Mead wrote seven books on baseball, including Even the Browns: The Zany, True Story of Baseball in the Early Forties. A native of St. Louis, Mr. Mead grew up watching the Browns, one of the worst Major League Baseball teams in history. His book details the franchise's single wartime championship season.
He also wrote The Official New York Yankees Hater's Handbook, and in 1993 he co-authored The Presidents' Game, which explored links between baseball and U.S. presidents. In addition to baseball books, Mr. Mead co-wrote American Averages: Amazing Facts of Everyday Life, a 1980 collection of statistical trivia.
After graduating from Northwestern, Mr. Mead spent two years in the U.S. Army. He later held reporting jobs with the United Press International and Money magazine.
He is survived by his wife, Jennifer Hilton Mead '55; a son, Christopher; a brother; and three grandchildren.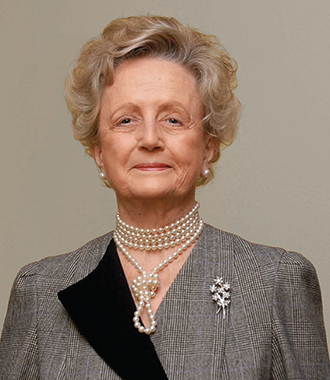 Mary Mix McDonald '46, New Berlin, N.Y., Dec. 12, 2017, at age 92.
Ms. McDonald became the first Republican woman elected to the Cook County Board of Commissioners in 1974. When she stepped down from the board after two decades, she was lauded for writing legislation that served as national models, including ordinances that raised the drinking age from 18 to 21 and made parents responsible for teen vandalism and teenage drinking in the home.
Ms. McDonald also chaired the county board's Chicago Botanic Garden committee and in 1994 joined the garden's board. She helped raise funds to annex a 100-acre oak woodland, which was named in her honor in 1996.
Ms. McDonald is survived by her children, Elizabeth, Sandra and Gerald; four grandchildren; two great-grandchildren; and two brothers, B. John Mix Jr. '53, '56 JD and Joseph Mix.
Joseph Newton III '51, '52 MS, Goodyear, Ariz., Dec. 9, 2017, at age 88.
A former sprinter for Northwestern's track team, Mr. Newton joined York High School in Elmhurst, Ill., in 1956 and became cross-country coach four years later. During Mr. Newton's nearly six-decade coaching career, York won 20 national cross-country championships and 28 state titles.
Mr. Newton became the first high school track coach to serve on the U.S. Olympic coaching staff when he was assistant manager of the U.S. men's track team in Seoul, South Korea, in 1988.
A four-time national cross-country coach of the year, he was inducted into the U.S. Track and Field Federation's Hall of Fame and the Chicago Sports Hall of Fame. He retired in 2016.
Mr. Newton is survived by his wife, Joan; daughter, Cindy; sons, Thomas and John; and four grandchildren, Caitlin, Kyle, Julia and Lauren.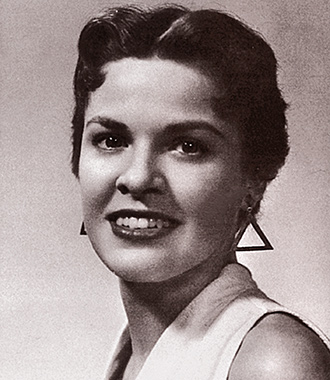 Donna Jean Gimbel Lane '52, Portola Valley, Calif., Nov. 18, 2017, at age 87.
A Weinberg College of Arts and Sciences graduate and lifelong patron of the arts, Mrs. Lane was a longtime and generous supporter of her alma mater.
The Jean Gimbel Lane Prize in Piano Performance was established in 2005 with a contribution from Mrs. Lane and her late husband, L. W. Lane Jr. In 2015 Mrs. Lane made a $5 million commitment to the Henry and Leigh Bienen School of Music to ensure the perpetuity of the $50,000 piano award, which honors pianists who have achieved the highest levels of national and international recognition. In recognition of her longtime support, Northwestern named a room in the Ryan Center for the Musical Arts the Jean Gimbel Lane Reception Room.
In 1996 Mrs. Lane and her husband established the Jean Gimbel Lane Humanities Professorship at Northwestern. The two philanthropists also established the Lane Fund for Environmental Studies at Northwestern.
After graduation, Mrs. Lane, an art history major, worked as an interior designer in Chicago before meeting her husband, who was publisher of Sunset magazine and served as U.S. ambassador to Australia during Ronald Reagan's presidency. Mr. Lane, former owner of Lane Publishing Co., passed away in 2010.
Mrs. Lane thrived in the communities that centered around her interests of nature, music and art. She was a member of the board of the National Tropical Botanical Garden and the Smithsonian's National Museum of Natural History. She was also a longtime docent and supporter of Stanford's Jasper Ridge Biological Preserve.
Mrs. Lane is survived by her children, Sharon, Robert, and Brenda; her brother Arthur D. Gimbel '55; and five grandchildren.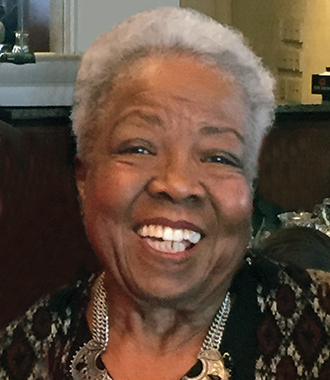 Jean Harvey Lightfoot '73 PhD, Chicago, Nov. 15, 2017, at age 81.
A powerful soprano with a wide vocal range, Ms. Lightfoot performed with the famed Fisk Jubilee Singers, an a cappella ensemble at Fisk University that has performed spirituals around the world since 1871.
She toured Europe with the singing group in 1956, performing 66 concerts in 56 days. The tour included a performance for royalty in Portugal and an eight-encore show in Rome.
Ms. Lightfoot continued to perform spirituals with the John W. Work Chorale in Chicago. She went on to earn a doctorate from Northwestern, where she studied education and urban anthropology.
She taught English and served as an administrator at Hyde Park High School, Kennedy-King College and the University of Illinois at Chicago. She retired as dean of students at Columbia College.
Ms. Lightfoot is survived by her daughter, Jaronda, and two granddaughters, Jaya and Jorie.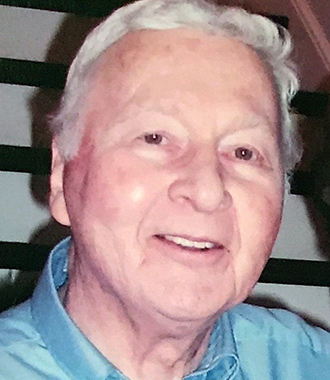 Norbert L. Gold '46, Winnetka, Ill., Nov. 13, 2017, at age 93.
When Mr. Gold was diagnosed as a Type 1 diabetic at age 16, his doctors did not think he would live past age 30. But Mr. Gold mastered his health by watching his diet and taking his insulin. He lived with diabetes for 77 years. In 2004 Eli Lilly honored him for being a diabetic on insulin therapy for more than seven decades.
After studying English and history at Northwestern, Mr. Gold earned a law degree from John Marshall Law School before embarking on a career as an attorney and real estate appraiser. As an attorney for the Illinois Highway Department, he bought farmland for the construction of Interstate 55. Mr. Gold then joined Litton Industries as an attorney and director. He purchased and sold more than 100 properties in the Midwest area.
Mr. Gold established his own real estate appraisal and brokerage firm. He appraised more than 20,000 properties and served as an expert witness on property values in county courts and federal bankruptcy courts.
He is survived by his wife, Mary Lou Bilder; three children, Carolyn, Tom and Bill; a stepdaughter, Marina; and seven grandchildren.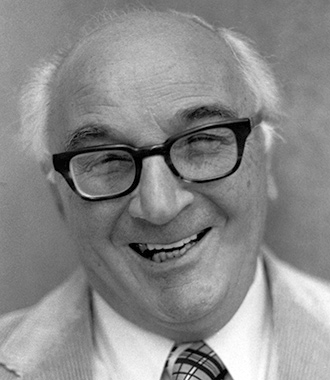 Raymond Simon '42 MS of New Hartford, N.Y., Nov. 7, at age 102. Known as the "father of public relations education," Mr. Simon earned international recognition as a pioneering public relations educator and textbook author.
After serving in the U.S. Army Signal Corps during World War II, the Medill School of Journalism, Media, Integrated Marketing Communications graduate was hired by Syracuse University to develop one of the first undergraduate programs in public relations at Utica College, then a Syracuse satellite campus, where he established one of the first chapters of the Public Relations Student Society of America. He wrote three textbooks on teaching public relations and several public relations handbooks.
He was the first member of the Utica College faculty to receive the Distinguished Teacher Award and he remains the only faculty member to receive it twice. Mr. Simon, who retired in 1985, was also named among the 20th century's 100 most influential people in public relations by PRWeek. The Public Relations Society of America honored him with its 1975 Outstanding Educator Award.
The alumni-funded Raymond Simon Institute for Public Relations at Utica College has awarded more than $250,000 in scholarships and awards and funds faculty projects and student activities. The Raymond Simon Convergence Media Center, which opened in honor of Mr. Simon's 90th birthday in 2005, is home to Utica College's public relations and journalism programs.
Mr. Simon is survived by his wife Lyn; two daughters, Melissa and Brooke; and a grandson, Daniel.
Photo courtesy of Utica College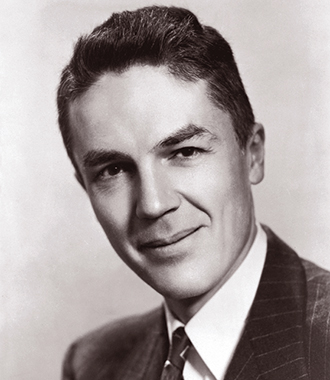 C. Knight Aldrich '40 MD, Charlottesville, Va., Nov. 3, 2017, at age 103.
A pioneer in integrating psychiatry into general medical practice, Dr. Aldrich became the first chair of the psychiatry department at the University of Chicago in 1955. He advocated for prioritizing psychiatric training in the medical school's curriculum and revolutionized how mental illness is taught to medical students.
After nine years at the University of Chicago, he took a break from academia to care for psychiatric patients at mental health centers in New Jersey and Virginia. He later taught psychiatry and family medicine for several years at the University of Virginia.
Dr. Aldrich is survived by his daughter, Carol; his son, Robert; eight grandchildren; and three great-grandchildren.
Photo courtesy of the University of Chicago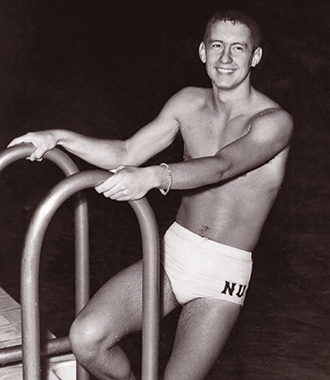 David S. Pemberton '58, Skokie, Ill., Oct. 17, 2017, at age 80.
A member of the Northwestern Athletic Hall of Fame, Mr. Pemberton was a two-time All-American swimmer and won the 1958 NCAA title in the 200-yard backstroke. He also placed second at the NCAA Championships in the 100 backstroke in 1958 and won the Big Ten title in the 200 backstroke in 1957. (See "Fifty Wildcat Greats," summer 2013.)
Mr. Pemberton went on to a career as a marketing executive at IBM, Telex and Tandem Computers.
He is survived by his wife, Sharee; daughters, Melissa, Linda and Deborah; sons, Greg, David and Matthew; and 10 grandchildren.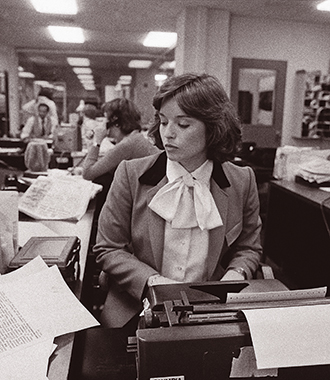 Michele M. Marsh '76, South Kent, Conn., Oct. 17, 2017, at age 63.
A five-time Emmy Award–winning newscaster, Ms. Marsh enjoyed a more than two-decade run as an anchor on nightly programs on CBS and NBC stations in New York City.
Ms. Marsh studied theater at Northwestern and participated in the Dolphin Show. After graduating in 1976, she landed her first assignment, at WABI-TV, the CBS affiliate in Bangor, Maine, where Ms. Marsh reported in the field and anchored the late-night newscast. She even ran the teleprompter with her feet while on the air.
Ms. Marsh moved on to KSAT-TV, the ABC affiliate in San Antonio, and then, in August 1979, to WCBS-TV in New York City. She started as a reporter and quickly became co-anchor of the 11 O'Clock Report. Ms. Marsh, then 25, was the youngest of five women who claimed anchor positions at the five New York TV stations with late-night news programs.
She worked as an anchor and correspondent for WCBS for 17 years until she was let go in 1996 as part of move to improve sagging ratings. Ms. Marsh quickly joined WNBC, where she anchored until 2003.
The pioneering news anchor won five local Emmy Awards for news programming and helped pave the way for women in television news.
Ms. Marsh is survived by her second husband, P.H. Nargeolet, and a son, John Paschall '14.
Photo: Michele Marsh in the WCBS-TV newsroom in New York City in 1980. Photo by Sara Krulwich/The New York Times.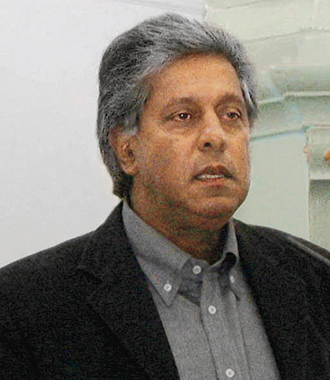 Govindasamy "Govin" Reddy '73 MA, Durban, South Africa, Oct. 13, 2017, at age 74.
An anti-apartheid activist, Mr. Reddy helped transform the broadcast industry in post-apartheid South Africa.
While completing a master's degree in history at Northwestern, Mr. Reddy studied with professor and activist Dennis Brutus. When Mr. Reddy returned to South Africa as a history professor, he continued his activism.
During a speech at the University of Durban-Westville in 1976, he veered off script, encouraging his students to rise up against the regime. Early the next morning, he was detained and imprisoned for five months.
After his release, he was banned from teaching, so he opened an anti-apartheid bookshop, sneaking books on liberation into the country and mentoring young activists. Eventually, the regime exiled him for nearly a decade.
After the introduction of democracy, Mr. Reddy returned to South Africa to lead the South African Broadcasting Corporation, transitioning it from the propaganda arm of the apartheid regime to an independent and inclusive public broadcaster.
He is survived by his wife, Tessa; his children, Sudeshan, Priya, Micah and Niall; and a granddaughter, Eila.
Photo courtesy of Salzburg Global Seminar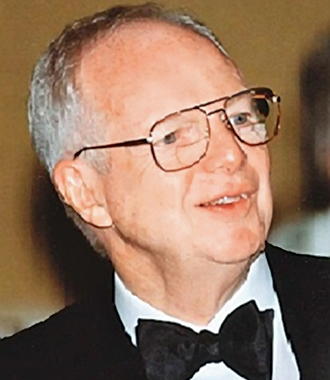 Gerald O. McDonald '43, '47 MD, '48 GME, McLean, Va., Oct. 12, 2017, at age 94.
After serving as a captain in the U.S. Army Medical Corps, Dr. McDonald worked as a surgeon with the Veterans Administration in Chicago until 1984, when he became deputy director of surgical services at the VA in Washington, D.C. He developed instruments used for abdominal surgery and in the late 1950s worked on groundbreaking cancer research that led to the development of chemotherapy.
During the Chicago Blackhawks renaissance in the 1960s, Dr. McDonald served as the team physician, a gig he landed after providing emergency care for an injured player. He also helped treat an injured policeman during the 1968 Democratic Convention riots in Grant Park.
Dr. McDonald is survived by his wife of 33 years, Irma; their two sons, Nuri and Sushil; their grandchildren, Jaden and Parker; his children, Elizabeth, Sandra and Gerald; his four grandchildren; and his two great-grandchildren.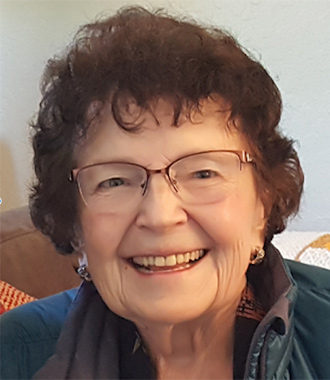 Beatrice "Anne" Arbogast Stanaway '52, Boulder, Colo., Oct. 5, 2017, at age 86.
A passionate environmentalist and social justice activist, Ms. Stanaway began working in public television after raising four children. She worked at WITF-TV in Hershey, Pa., as an executive producer, writer and reporter. She created social and political segments for a statewide audience and later covered national and international issues in programs that aired nationwide.
Ms. Stanaway held a single-engine and glider-rated pilots license. She helped found a YMCA and helped organize a country juvenile probation system. She fought for environmental causes, organizing opposition to incinerators and nuclear waste dumps in populated areas. She volunteered as a naturalist in Boulder County
For more than 35 years Ms. Stanaway led the Ersa S. and Alfred C. Arbogast Foundation in support of women's leadership and environmental organizations.
She studied and worked to protect petrogylphs and rock art as president of the advisory board for the Center for the Study of the First Americans. She received two Fulbright Scholarships in Tokyo and Okinawa and a National Endowment for the Humanities fellowship at the University of Michigan. Ms. Stanaway earned an Emmy Award nomination for her documentary Closing the Gap: Vietnam, a documentary that introduced Vietnamese refugees to the American public after the fall of Saigon.
Ms. Stanaway is survived by her daughters, Susan and Robin; a son, John; and six grandchildren.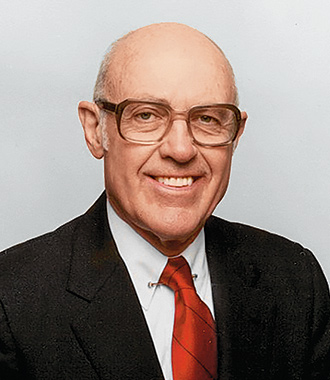 William C. Jakes '44, '47 MA, '49 PhD, Stowe, Vt., Sept. 30, 2017, at age 95. Known for his lifetime commitment to the communication sciences, Mr. Jakes is credited with laying down the basic physical and systemic principles that helped make possible the mobile cellular systems.
After graduating from Northwestern, Mr. Jakes served in the U.S. Navy aboard the USS Boxer. After completing his doctorate, he joined the AT&T Bell Labs, where he spent a decade researching microwave antennas and propagation. He designed and operated Bell Labs' station for participation in Project Echo, the first successful satellite communication experiment bouncing microwaves from coast to coast off an orbiting 100-foot diameter balloon.
In the following years, Mr. Jakes became a department head charged with studying mobile radio. He led research propagation, antennas and systems to characterize and with the hostile mobile radio environment.
In 1987 he was co-recipient of the Institute of Electrical and Electronics Engineers Alexander Graham Bell Medal, along with Richard Frenkiel and Joe Engel, for their fundamental contributions to the theory, design and deployment of cellular mobile communications systems.
Mr. Jakes is survived by his wife, Mary; his children, Robert and Elizabeth; and three grandchildren, Andrew, Emma and Hannah.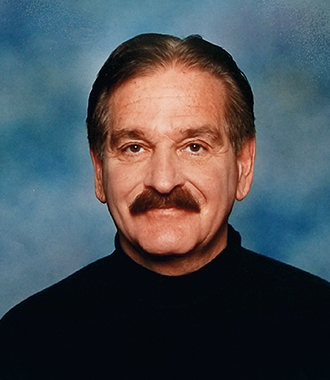 Michael Witwer '67 MD, '73 GME, Santa Rosa, Calif., Sept. 25, 2017, at age 76.
A battalion surgeon in the Vietnam War, Dr. Witwer received a U.S. Navy Commendation Medal with Combat "V" for providing medical support to his unit under fire. He also earned a reputation as a "battlefield stork" for delivering babies and providing medical care to local villagers.
After returning stateside, he began a medical career in infectious diseases. He ran a private practice and taught at the University of California, San Francisco.
Despite serious leg injuries from Vietnam, Dr. Witwer became a long-distance runner, completing more than 100 marathons and 50 ultramarathons. He also co-founded a charity run for cancer research that raised $300,000 over a decade.
He is survived by his wife, Carol; children, Julia, Michael, Vincent and Elizabeth; brothers Samuel and David; and a sister, Carole.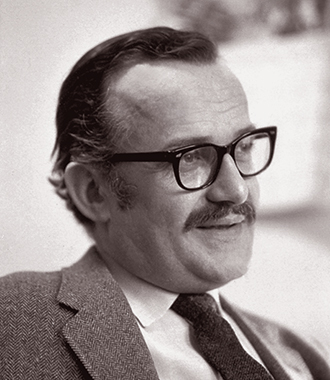 Richard Allen Willis '51 MA/MS, '67 PhD, New York City, Aug. 31, 2017, at age 90.
An actor, author and professor, Mr. Willis taught and directed theater at Northwestern and at Lewis & Clark College, where he served as chair of the theater department.
Mr. Willis appeared in several films. He moved to New York City, where he appeared off-Broadway. Mr. Willis also had roles in several soap operas, including One Life to Live. He published several short stories and wrote Long Gone (2007), a memoir about his childhood on a small farm in rural eastern Iowa during the Depression.
He is survived by his wife, Linda.
Photo courtesy of Northwestern University Archives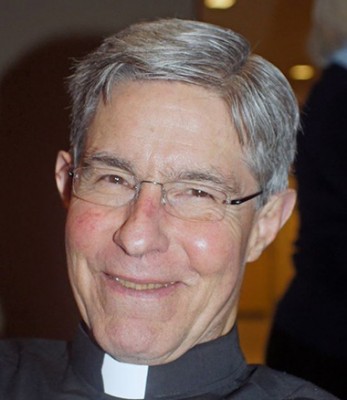 Robert Cotton Fite '81 PhD, Aug. 15, 2017, Glenview, Ill., at age 79.
An Episcopal priest, clinical psychologist and activist, Rev. Fite was known for his dedication to peace, justice and service through his preaching, counseling work and advocacy in support of the Palestinian cause.
Rev. Fite was priest associate at St. Luke's Episcopal Church in Evanston for almost 40 years. He was also board chair of the Seraj Library Project, an organization created to build children's libraries in rural Palestinian villages.
After Rev. Fite made his first trip to Israel and Palestine in 2003, he pushed for a peaceful and just resolution to the Israeli-Palestinian conflict. He devoted himself to the Palestinian struggle for justice. He led workshops and spoke to congregations about the issue. He was the first convener of the Palestine Israel Network of the Episcopal Peace Fellowship and was a member of the Chicago Faith Coalition.
Ordained as a priest in the Episcopal Church in Philadelphia, Rev. Fite entered a joint program at Northwestern and Garrett-Evangelical Theological Seminary to train as a pastoral counselor. He then joined the clinical staff at the Pastoral Counseling Center at Lutheran General Hospital in Park Ridge, Ill., in 1979. He served as the center's director from 1985 to 2002.
Rev. Fite is survived by his wife, Diane; two daughters, Katherine and Hunter; and five grandchildren.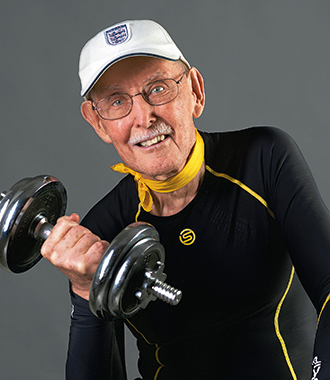 Charles M.E. Eugster '50 DDS, Zurich, April 26, 2017, at age 97. A retired dentist, Dr. Eugster took up rowing at age 63, started bodybuilding at 87 and became a record-breaking sprinter at age 95. "You are never too old to try something new," he wrote in his book, Age Is Just a Number: What a 97-Year-Old Record Breaker Can Teach Us About Growing Older (Little, Brown and Company, 2018).
Dr. Eugster set several world records into his late 90s. The world's oldest competitive rower, he won 40 gold medals in World Masters rowing and held multiple World Strenflex titles. At age 95, Dr. Eugster became the World Masters record holder in the 200-meter indoor and 400-meter outdoor sprinting events for his age group.
Born in London just after World War I, Dr. Eugster suffered a number of debilitating illnesses as a child, including scarlet fever and whooping cough. He served in the Swiss army and then ran a dental practice in Zurich.
He decided to get fit after he looked in the mirror in his 50s and realized he was a "balding, self-satisfied lump of lard," he told the Daily Telegraph last year. He started rowing competitively, training six days a week. He retired from his dental practice at age 75 and became a fitness blogger. In his mid-80s, he started working out with a former Mr. Universe to put on muscle. Inspired by vanity, Dr. Eugster admitted, he wanted an "Adonis body to turn the heads of the sexy young 70-year-old girls on the beach."
In recent years Dr. Eugster became a sought-after speaker on the benefits of staying active into older old age. His TEDxZurich talk, "Why Bodybuilding at Age 93 Is a Great Idea," has been viewed more than 800,000 times.
Dr. Eugster is survived by his two sons, Andre and Christian.
Photo by Terri Potoczna/Courtesy of Tarsh Consulting