Fall 2022
Features
When Erin Gilchrist started digging through hundreds of 16 mm film and VHS recordings of Northwestern musical performances, she discovered some unexpected gems. Take the Second Annual Hoffnung Festival, a spoof of classical music concerts that in April 1980 featured a Northwestern University Symphonic Wind Ensemble performance on three vacuums, a floor cleaner and four rifles. "That was not at all what I expected," says Gilchrist, a digital curation and metadata assistant.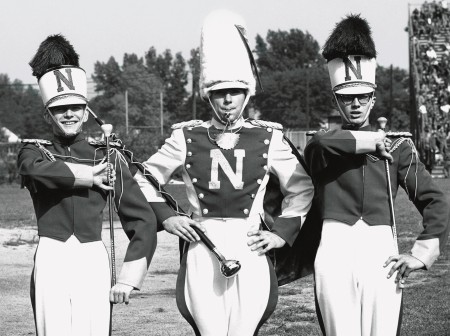 Discovery
In the summer, you can find Elsa Godtfredsen in the Rocky Mountains of Colorado scouting for bees and other pollinators, testing soil moisture levels, gathering seeds and carefully monitoring the health of local alpine wildflowers. A doctoral student in Northwestern's plant biology and conservation program, she's been running a multiyear experiment to see how early snowmelt (one sign of a warming planet) will affect wildflowers — and, by extension, the broader ecosystems upon which we all rely.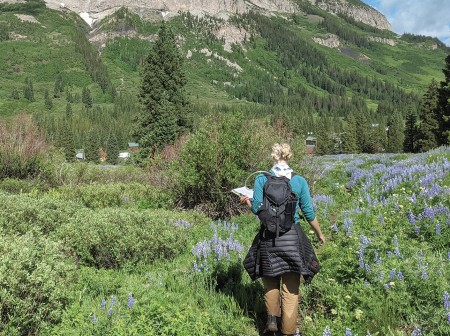 News
Take a spin around the globe — from France to Spain, Italy, Qatar and South Korea — and see how Northwestern athletes are competing in cycling, field hockey, basketball and more.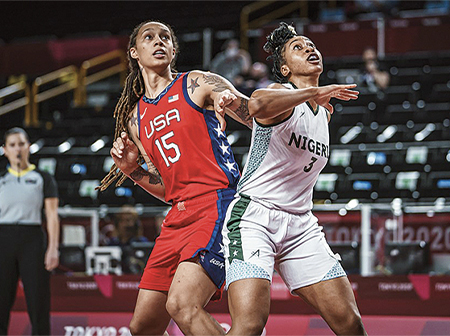 How has COVID-19 impacted the respiratory health of millennials for the long haul? A new study by Northwestern University and the American Lung Association will follow 4,000 adults over the next five years to find out.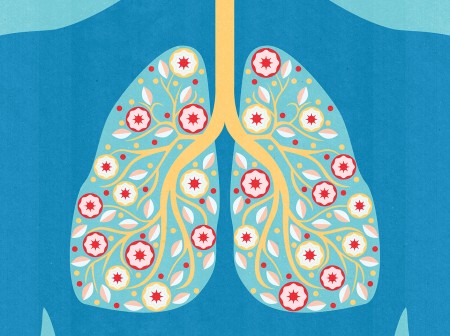 Alumni
Northwestern Intersections is an award-winning podcast from the Northwestern Alumni Association featuring alumni who share the key experiences that have propelled them in their life's work. The podcast, which has highlighted more than 120 alumni of all ages, degrees and backgrounds so far, is releasing new episodes this fall.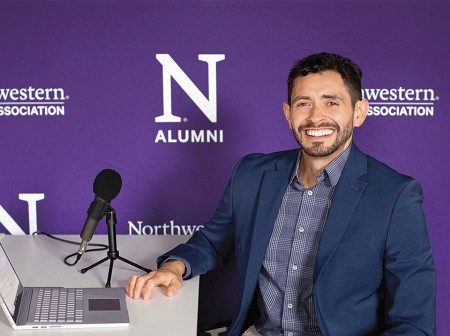 In the tough-to-crack world of Hollywood, screenwriter Joe Hauler fosters creativity, connections and community with Northwestern University Entertainment Alliance-West, the Los Angeles–based club for alumni in the entertainment industry. He helps guide the club by blending educational programs with networking events and performance opportunities, such as the popular Storytellers live event series, which has empowered more than 60 alumni to craft and present over 150 stories on stage.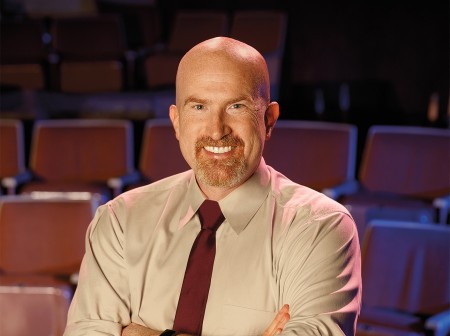 Impact
A new student film incubator at Northwestern's School of Communication is shining a light on how mental health is depicted in TV, movies and other media. The initiative was made possible by a grant from the Pritzker Pucker Family Foundation and Jessy Pucker '19.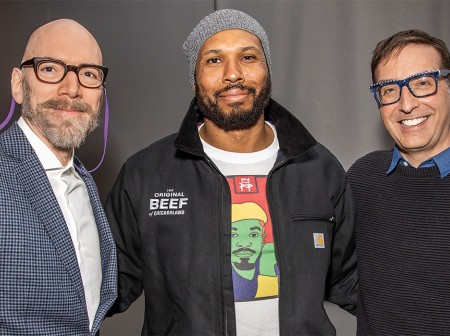 What student hub is 50 years old? Find out which famous buildings on campus are marking anniversaries this year.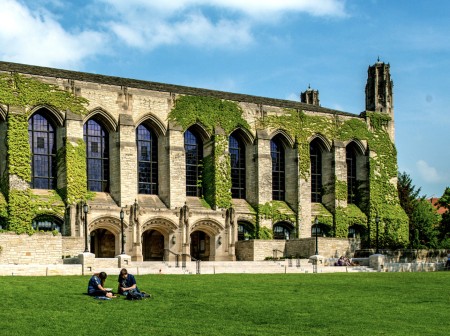 University-wide research institutes and centers (URICs) are a fundamentally important and vibrant nexus of innovation and discovery at Northwestern. Continued investments in these hubs have strengthened the work of faculty and students who seek to benefit humankind through advancements in fields ranging from medicine and engineering to nanotechnology and materials science.