Inspirational Directions
Cindy Chupack, David Louie and Jeff Ubben received the 2022 Northwestern Alumni Medal. By Kari Forsee '12 and Daniel P. Smith
Meet the 2022 recipients of the Northwestern Alumni Association's highest honor — the Northwestern Alumni Medal. Since 1932, the Medal has celebrated alumni who have had a transformative impact on their fields, who have performed exemplary volunteer service to society or who have demonstrated an outstanding record of service and support to the University.
Cindy Chupack '87
Telling Women's Stories
She's the friend whose stories of dating, marriage and divorce might make you laugh until you cry or cry until you laugh. As an award-winning writer, producer and director, Cindy Chupack has been elevating women's voices, on- and off-screen, for more than 30 years.
In Hollywood, she's known for her creative mind, collaborative spirit and exceptional leadership skills. Chupack made a name for herself as a writer on iconic TV series such as Sex and the City, Everybody Loves Raymond and Modern Family. She is also the author of two bestselling memoirs, and her comic essays have appeared in publications including The New York Times and Glamour. In addition to her writing, she has been featured on the storytelling radio program The Moth and NPR broadcasts. Chupack also directed Otherhood, a 2019 feature film.
As a child growing up in Tulsa, Okla., Chupack says her third-grade teacher, Virginia Davis, identified her as a writer. "I loved that I had a title, not just a talent," she says.
Chupack thought journalism would be her calling and set her sights on Northwestern's Medill School of Journalism, Media, Integrated Marketing Communications. During her undergraduate years, she gravitated toward poetry, first-person essays and feature writing and learned to trust her instincts as a writer.
"I realized I wasn't a hard-news journalist," she says. "I wanted to put more of 'me' in the stories. "
During her Medill journalism residency as a reporter at a Binghamton, N.Y., newspaper, Chupack began corresponding with her former undergraduate suitemates. "I wrote really funny letters," she says. "Later, whenever I got stuck trying to write, I just went back to 'How would I tell this story to my friends at Northwestern?' I guess this is my version of 'visualize the audience in their underpants.' Visualize the audience as friends who love you, accept you, support you and want to hear your stories."
After graduation, Chupack worked in advertising and published a comic essay in the now-defunct magazine New York Woman. The piece caught the attention of a television producer, who encouraged her to pursue sitcom writing. Since then, Chupack has received many accolades, including a Primetime Emmy Award and three Golden Globe Awards, as well as a spot in Medill's Hall of Achievement in 2020.
"Cindy was way ahead of the curve in the shift toward storytelling that was more inclusive and focused more on women's stories," says Nina Tassler, former chairwoman of CBS Entertainment and co-founder of PatMa Productions. "She has found ways of making sure that whatever was going on with her characters, it was grounded, honest and authentic."
A champion of women in Los Angeles, Chupack is a member of Northwestern's Council of One Hundred, a professional network of women and nonbinary alumni that provides networking and mentoring opportunities for students and recent graduates. Over the years, she has taught classes on memoir writing, directing and television writing.
"I hope to inspire women and all sorts of people who come after me, who maybe didn't see a place in this industry for themselves, to trust their instincts and their value as a storyteller and put out their stories," Chupack says. "The industry is finally learning the value of diverse stories, which means more people can recognize themselves on TV and feel validated."
— Kari Forsee '02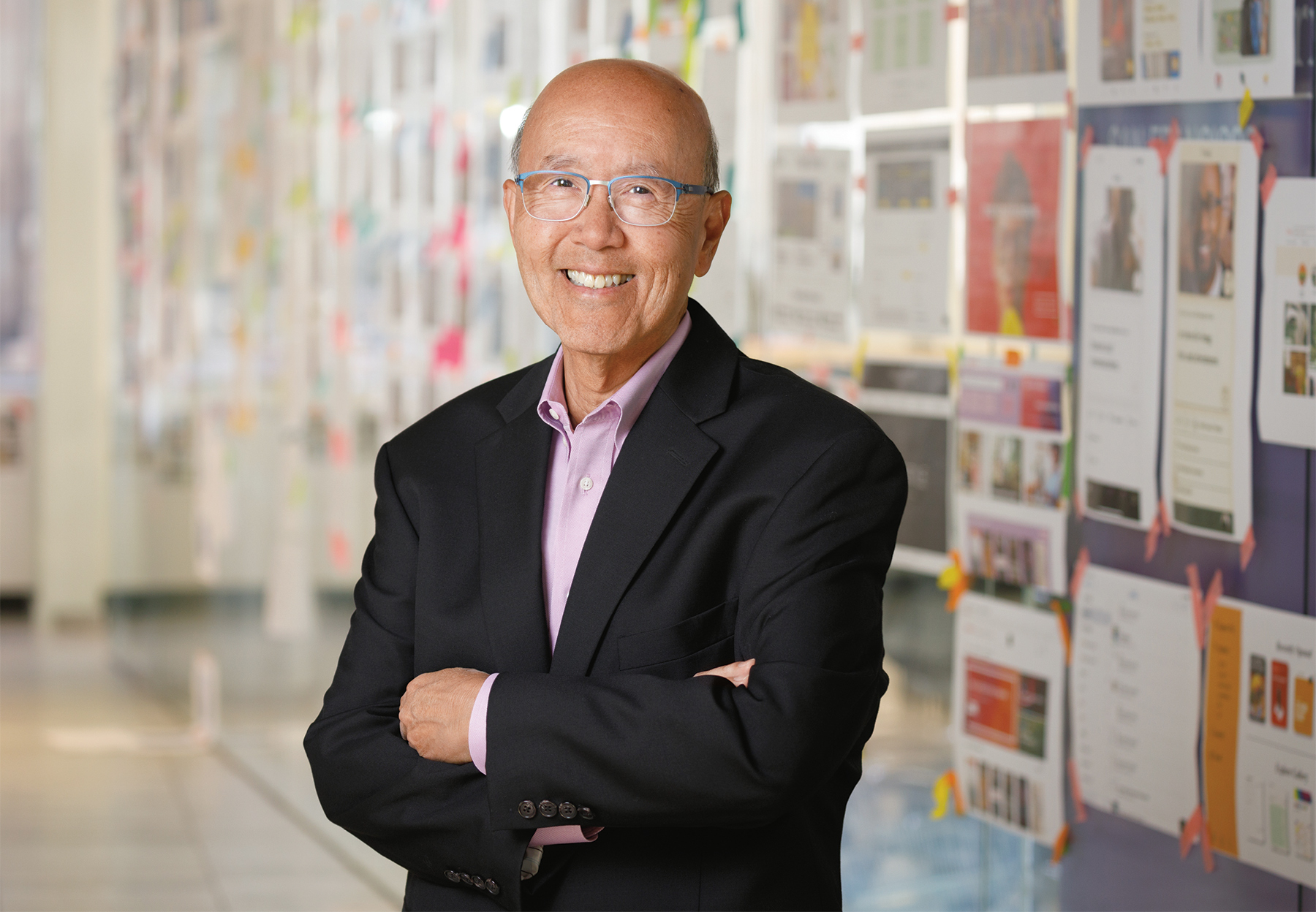 David Louie '72
Accelerating Equality
As an undergraduate studying journalism at Northwestern in the late 1960s, David Louie felt social change swirling all around him. He and many of his fellow students were aching — and advocating — for a more connected and just future amid an intensifying civil rights movement and accelerating calls for equality.
"We all had to live together, work together and try to advance this world that we had inherited," Louie says.
The Cleveland native took that mission to heart, aiming to become a journalist himself while supporting and encouraging others in the industry.
In 1972 Louie joined KGO-TV in San Francisco as the first Asian American broadcast journalist hired by the city's ABC-owned television station. During his decorated 50-year career with KGO-TV, he covered the rise of Silicon Valley as the global center for technology, broke ground as a member of the first local television news team to visit China following the normalization of U.S.-China relations in 1979 and secured the first interview with then-U.S. Secretary of Transportation Norman Mineta after the grounding of all commercial aircraft in U.S. airspace in response to the 9/11 terrorist attacks.
"I loved waking up every day wondering, 'What am I going to report on today?'" says Louie, who retired in September. Over five decades, he earned four Emmy Awards as well as a spot in the Medill School of Journalism, Media, Integrated Marketing Communications' inaugural Hall of Achievement class in 1997.
Tracey Watkowski Silva, KGO-TV's vice president of news, first met Louie in 1999. She describes her longtime colleague as "a tireless journalist." When the COVID-19 pandemic suddenly required reporters to work remotely, she says Louie was among the first to master live broadcasts from home.
"Even after 50 years as a reporter, he never showed signs of fatigue from the demands of the news business," Silva says, adding that Louie is also "a wonderful storyteller who understands the essence and emotion of every story."
Louie has consistently looked beyond his own pursuits and found ways to uplift others. He helped launch the San Francisco chapter of the Asian American Journalists Association (AAJA) and served as national president, spearheading scholarship programs, outreach activities and mentorship opportunities designed to propel promising students from diverse backgrounds into the journalism field.
While more Asian Americans are populating newsrooms across the country, Louie cites a 2022 AAJA survey that found a quarter of the newsrooms in the nation's top 20 television markets have no Asian Americans on staff. That's a troubling reality, he explains, because diversity and varied perspectives in journalism enhance and enliven the industry.
"That's why we need to continue to put pressure on everyone today to do what we did 50 years ago," he says.
Louie was the first person of color to chair the National Academy of Television Arts & Sciences and also served as a board member of the Radio Television Digital News Association (RTDNA), the same organization that had awarded him its inaugural scholarship in 1970. The scholarship helped him afford Northwestern and provided a networking opportunity that led to his job at KGO-TV.
With a desire to support students in similar ways, Louie recently endowed an RTDNA scholarship for Medill students. "If I can help in some small way," Louie says, "that gives me a great deal of pride."
— Daniel P. Smith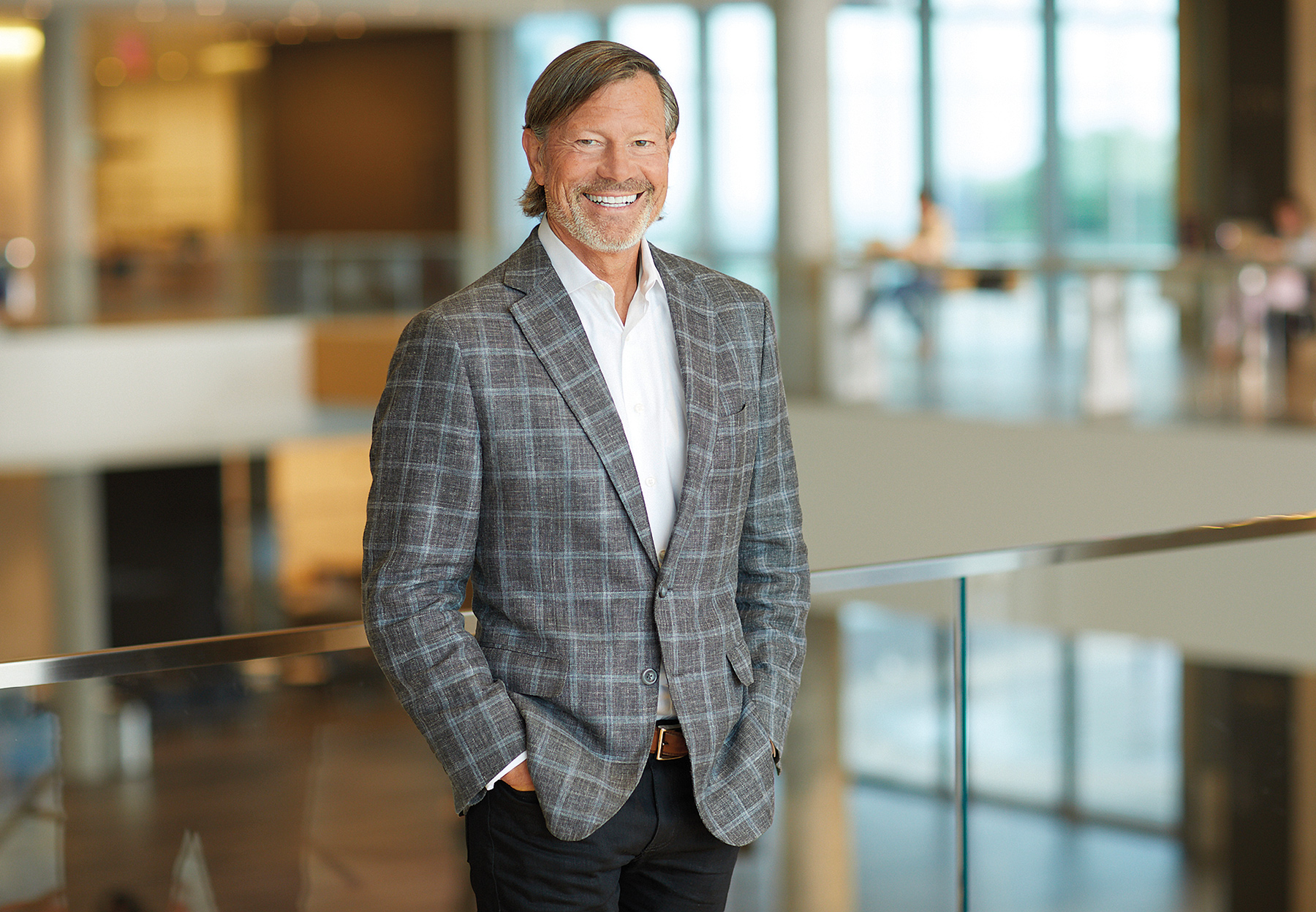 Jeff Ubben '87 MBA
Investing for Impact
The same year Gordon Gekko proclaimed that "greed ... is good" in the 1987 blockbuster film Wall Street, Jeff Ubben entered a business world that was increasingly prioritizing short-term profit maximization and shareholder returns.
"When you leave school, you're competitive — you put your head down and go make your way," Ubben says. "But Northwestern has a certain ethos that makes you look around and figure out what more you can do."
For Ubben, that Northwestern-ignited self-reflection sparked a move to socially conscious investing as well as thoughtful philanthropy geared toward building a more sustainable world and expanding access to higher education.
"I want to make capitalism a societal good, and I don't think it's on that path," Ubben says. "Over the last 40 years, it's become a shareholder-only constituency. We need to get these other constituents — the environment, society, the workforce, the customer — to have a voice."
At ValueAct Capital, the San Francisco–based investment firm he founded in 2000, Ubben introduced an investment strategy in 2018 that sought to prove the viability of business models that pursue long-term value alongside environmental and societal well-being.
In 2020 Ubben launched Inclusive Capital Partners, an investment firm that seeks to positively leverage capitalism and governance in pursuit of a healthy planet and the wellbeing of its inhabitants.
"Jeff is effectively aligning his personal values with his investment acumen and extensive professional experience, creating an entirely new benchmark that might be thought of as the power of positive investing," Ubben's longtime colleague George F. Hamel Jr. says.
And while some so-called activist investors pound tables and incite proxy battles between shareholders, Ubben prefers collaboration. Having served on roughly 20 public company boards, he has built a reputation as a thought leader capable of supporting corporate transformation. When Exxon Mobil sought a board member to propel its transition to the alternative-energy company of the future, for instance, Ubben emerged as a clear choice.
"There is a very short list of experienced investors with a record of constructive partnerships working with companies, and Jeff is at the top of that list," Hamel says.
Ubben's business sensibilities have naturally informed his own philanthropy and civic involvement. When he was chair of the Posse Foundation, a college access program, Ubben helped bring Northwestern into an effort committed to increasing diversity in higher education and empowering student success. And as a member of Northwestern's Board of Trustees, he has advanced environmental and financial aid initiatives at the University.
In 2017, Ubben and his wife, Laurie, also made a gift to create the Ubben Program for Climate and Carbon Science. The interdisciplinary program pursues carbon-reduction technologies capable of having financial and social impact.
Additionally, Ubben served on the steering committee for We Will. The Campaign for Northwestern, which expanded opportunities for students, stimulated innovative research and fueled Northwestern's future. During the Campaign, the Ubbens made an unprecedented estate commitment of $50 million to support scholarships that encourage future Northwestern students to learn, grow and serve the world.
"Laurie and I hope to help more students take advantage of every opportunity Northwestern has to offer and become leaders in the workplace," he says.
— Daniel P. Smith
Kari Forsee '12 is a freelance writer based in the Washington, D.C., area. She is a graduate of the Medill School of Journalism, Media, Integrated Marketing Communications. Daniel P. Smith is a freelance writer based in Chicago.