Trailblazers
Meet the four 2018 Northwestern Alumni Medalists. By Lindsay Beller and Kari Forsee
Standing up for Equality: Johnnetta B. Cole
Throughout a life dedicated to education and the struggle for equality, Johnnetta Cole '59 MA, '67 PhD, '92 H has drawn on her training as an anthropologist to ask fundamental questions about humankind.
Questions like "What makes us similar and different?" and "Where do systems of inequality come from?" have shaped a remarkable career in education and the arts.
"Even today, when I'm not teaching cultural anthropology and doing fieldwork in some part of the world, I continue to wear what is like a pair of glasses — anthropological lenses through which I see and try to understand the world," Cole says.
Born in Jacksonville, Fla., in the segregated South, Cole knew early in life that she would be involved in the fight for civil rights and social justice. As a student at Oberlin College, she discovered anthropology and began to study the origins of the concept of race and the persistence of racism in American culture.
She also developed a deep interest in the cultures of Africa. Her professor, sociologist George Eaton Simpson, recommended that she pursue graduate work with Melville J. Herskovits, the renowned anthropologist who founded the nation's first African studies program at Northwestern.
Cole arrived at Northwestern as a graduate student in 1957. But when she proposed a master's thesis topic that would examine the influence of African traditions in an African American church on Chicago's South Side, Herskovits questioned — as many anthropologists did at the time — whether one could objectively study one's own culture. Cole stood up for her right to do so, and Herskovits finally agreed to supervise her master's thesis
After receiving her master's degree in anthropology, she conducted fieldwork in Liberia and earned her doctoral degree in 1967.
At Washington State University, Cole was the founding director of one of the first black studies programs in the United States. She taught anthropology, women's studies and African American studies at the University of Massachusetts Amherst, Hunter College and Emory University.
In 1987 she became the first African American woman president of Spelman College, and in 2002 she began serving as president of Bennett College. She is the only person to have served as president of both of these two historically black colleges for women.
From 2009 to 2017, Cole was director of the Smithsonian's National Museum of African Art. Currently she consults for Cook Ross Inc. and the Andrew W. Mellon Foundation.
Celeste Watkins-Hayes, associate vice president for research at Northwestern and one of many Spelman alumnae whom Cole has mentored over the years, says Cole never hesitates to challenge inequality and uses a combination of intellectual firepower and storytelling through folk wisdom to do so.
"Dr. Cole makes calling out inequality into a teachable moment," Watkins-Hayes says. "She does it in a way that's loving, but very intellectual, and gets people to think."
Cole often draws on lessons from anthropology in these ongoing efforts. "This struggle has got a ways to go, but a good African proverb tells us that no matter how long the night, dawn will break," she says. "So there's no choice but to continue."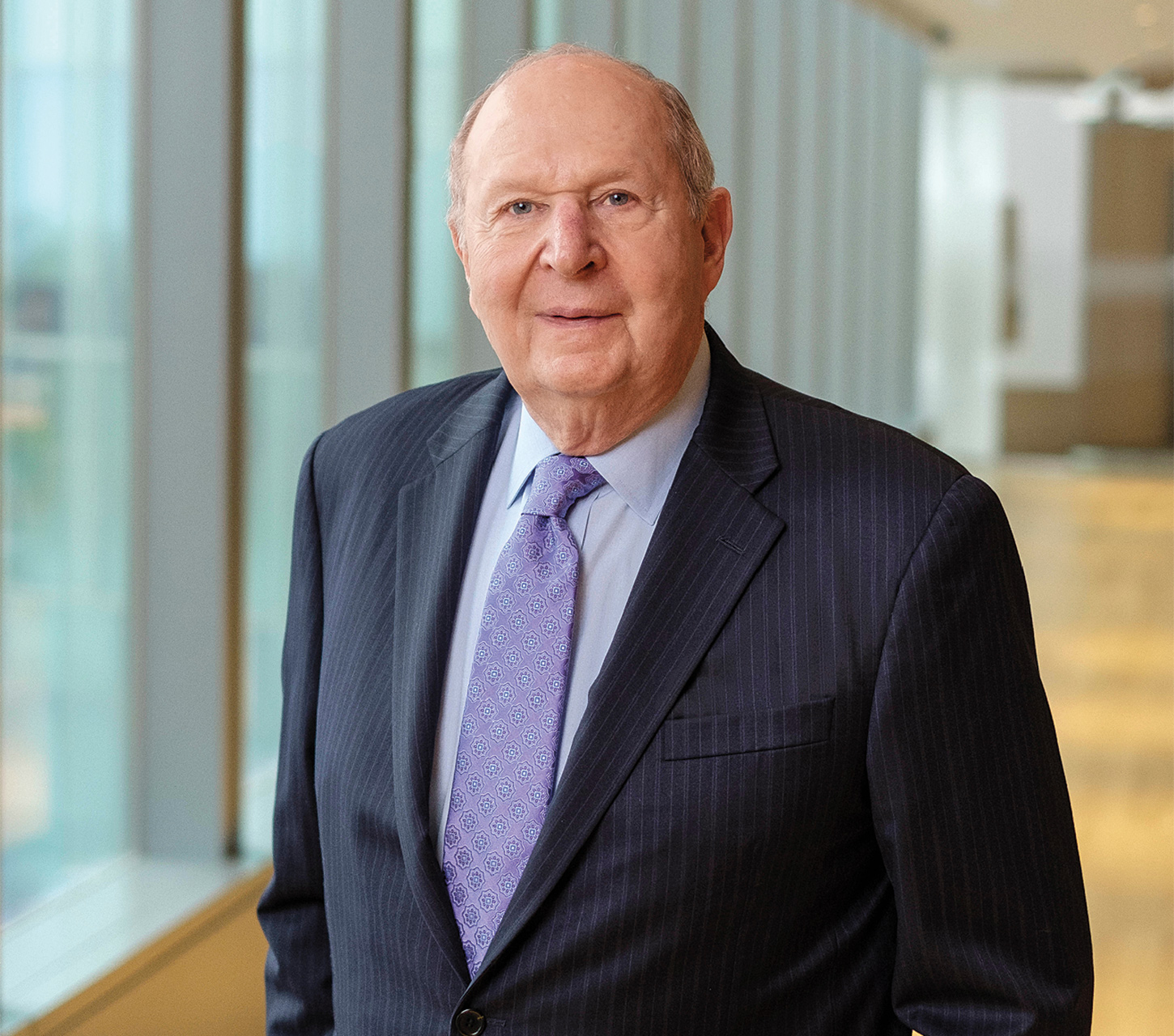 Investing in the Future: Louis A. Simpson, Trustee
Lou Simpson's distinguished career as an investment adviser began on a golf course in Glencoe, Ill., where, in his youth, he worked as a caddy and saved enough money to buy two stocks.
He would later go on to manage a $4 billion portfolio as president and CEO of capital operations for Geico Corp., the Berkshire Hathaway insurance subsidiary. Called "one of the investment greats" by Berkshire's legendary chairman Warren Buffett, Simpson '58 now executes a strategy honed over several decades — take a long-term point of view, run a concentrated portfolio and buy good companies for a fair price — as chairman of SQ Advisors LLC, an investment company in Naples, Fla., that he owns with his wife, Kimberly K. Querrey.
In recent years Simpson, who studied at Northwestern and became a University trustee in 2006, has drawn on his financial success to make an investment of a different kind — in the future of Northwestern. He and Querrey, who also is a University trustee, have given several visionary gifts to Northwestern across many areas, including athletics, regenerative medicine, epigenetics and biomedical research.
Their focus on the sciences is driven by the prospect of funding high-risk, high-reward research at Northwestern that, if successful, could be transformative to society, he says. The Louis A. Simpson and Kimberly K. Querrey Biomedical Research Center, scheduled to open in 2019 on the Chicago campus, will provide a home for groundbreaking, collaborative research on many of the world's most prevalent diseases, including cancer, heart disease and neurodegenerative disorders.
Northwestern professor Samuel Stupp '77 PhD got to know both Simpson and Querrey over the past decade. "Through their generosity, Lou and Kimberly have had an enormous impact on scientific research at Northwestern, particularly in biomedical areas that will be transformative in future medicine to benefit the entire world," says Stupp, the Board of Trustees Professor of Materials Science and Engineering, Chemistry, Medicine and Biomedical Engineering and director of the Simpson Querrey Institute.
Simpson has had a longtime commitment to education.
"I'm a big believer in giving people access to education," Simpson says. "I'm a big believer in having high standards and excelling in whatever you're doing, and Northwestern aims very high."
Simpson puts these beliefs into practice as a senior fellow and adjunct professor of finance at Northwestern's Kellogg School of Management, where he allows students to manage a real endowed fund.
But it's the intellectual challenge that goes into making investment decisions — analyzing a company's numbers, considering future trends and assessing how the current political situation might impact an industry — that has kept him interested in the field since those early days on the golf course.
"You're putting together a lot of different factors to come up with decisions," he says. "My approach is to read a lot, to think a lot and to do very little."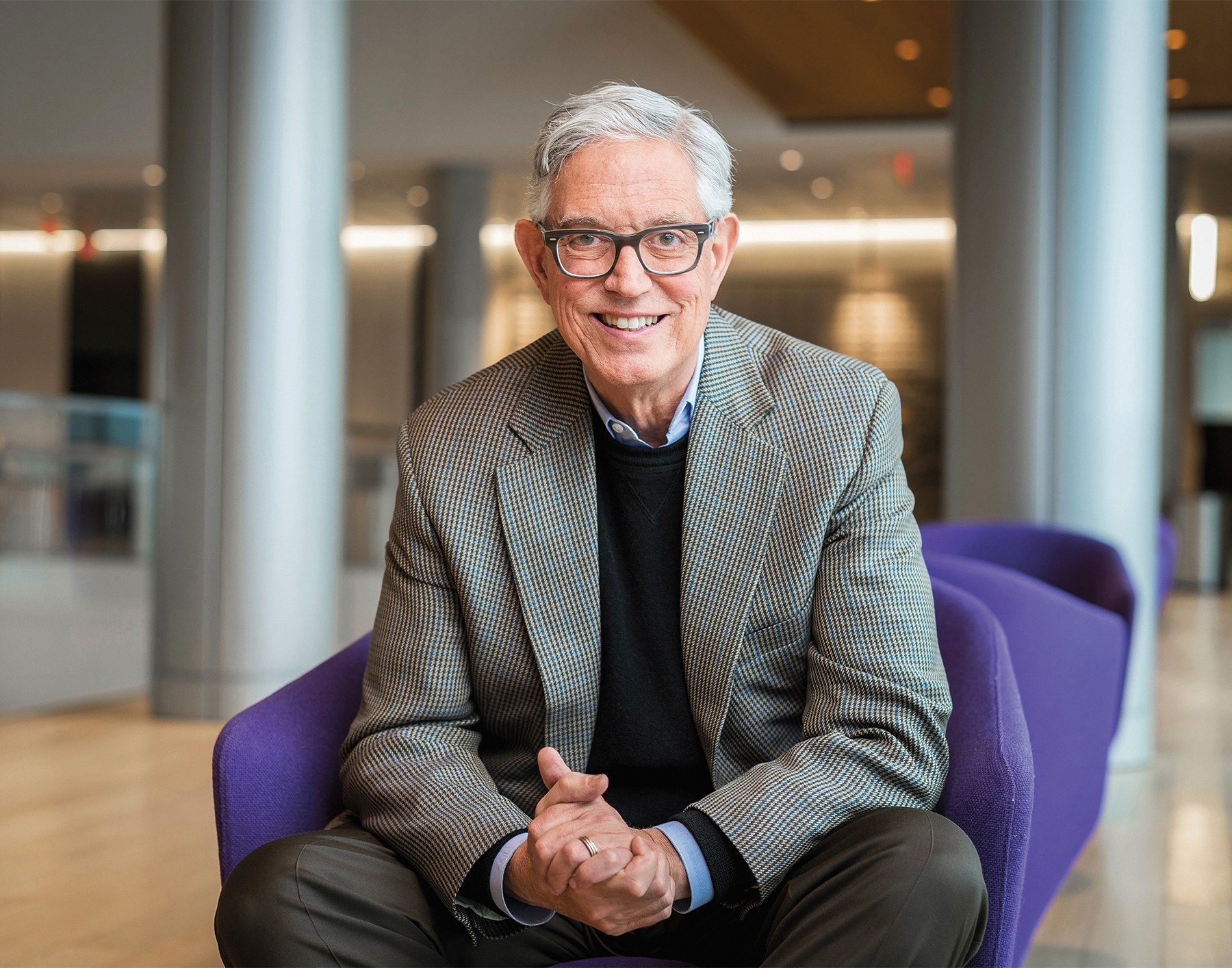 Leading with Heart: Douglas R. Conant
Soon after Doug Conant '73, '76 MBA lost his marketing job at General Mills in 1984, he made a phone call that would change his life.
The call was to an outplacement counselor named Neil MacKenna, whose simple question — "How can I help?" — inspired Conant to develop a people-first approach that would define his leadership style as the head of two Fortune 500 companies.
"I've been asking that question for nearly 35 years," says Conant, who led Nabisco Foods Co. and Campbell Soup Co. "I found the more I lean into helping people, the more they lean into helping me."
As president and CEO of Campbell's from 2001 to 2011, Conant reversed the iconic brand's declining market value and boosted employee morale to new levels. He also sent more than 30,000 handwritten notes and walked the halls for a half-hour every day to ask employees how he could make their jobs better.
These short but meaningful interactions became the premise of his New York Times best-seller, TouchPoints: Creating Powerful Leadership Connections in the Smallest of Moments (2011).
Conant's interest in leadership began at Northwestern, where the Glencoe, Ill., native arrived on a tennis scholarship in 1969. Tennis coach Clarence "Clare" Riessen '39 MS taught him many life lessons, like how to compete at a high level and the importance of personal discipline.
As a political science major, Conant studied what made American presidents and world leaders effective. It was important, he concluded, "to show up with a great authenticity and sense of purpose and to develop the skills necessary to get the job done with distinction."
After graduating, Conant continued to learn these skills at the Kellogg School of Management with marketing professors Ram Charan and Philip Kotler. Conant also coached tennis and the Delta Gamma sorority flag football team, where he met defensive end Leigh Pierson Conant '77. They married in 1978 and have three children.
It was Conant's wife who rushed to his side after a car accident left him with several life-threatening injuries in 2009. When he woke up, she said two words that stuck with him and reinforced his leadership philosophy of being fully present with people: "I'm here."
Conant's personal approach and resilience "deeply impressed" Marilyn Carlson Nelson, CEO of Carlson Holdings Inc. In 2011 she recruited him to chair CECP — The CEO Force for Good, a group that promotes corporate sustainability.
"Doug is truly passionate that business not only can but must be a power for good," Nelson says.
In 2011 he also launched ConantLeadership with a mission to champion leadership that works in the 21st century. Conant, who receives no salary, donates all income after costs to nonprofit organizations. Last year the company surpassed $1 million in philanthropic giving. In 2013 Conant founded the Kellogg Executive Leadership Institute at Northwestern to help board members and executives address complex issues in their organizations.
Through both ventures, he calls on today's leaders to be "tough minded and tender hearted."
"If you want to succeed, you have to have high standards," says Conant, who is writing a second book about leadership. "But if you want people to be engaged in the work in a meaningful way, they have to feel valued."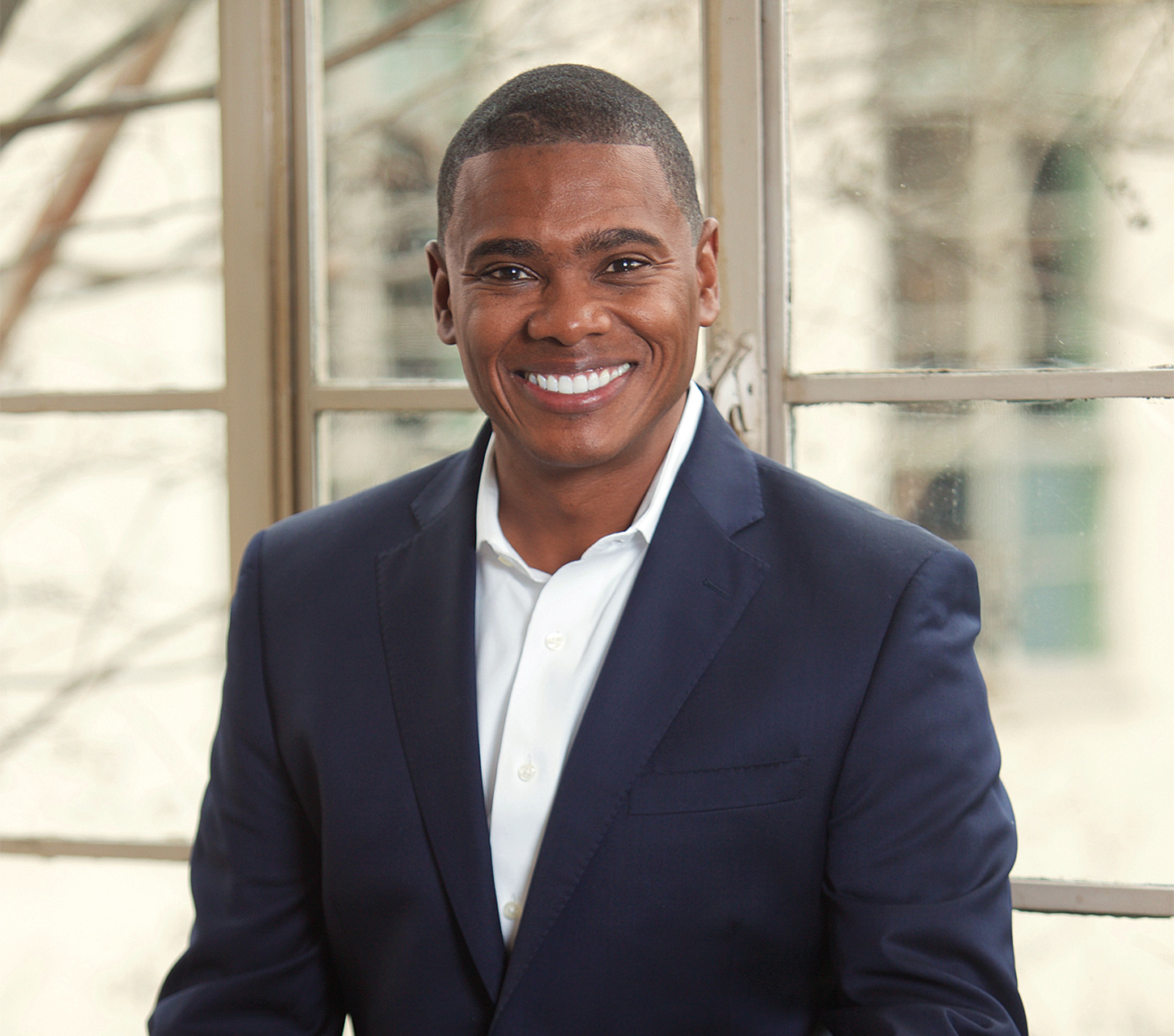 Engineering Success in Hollywood: Courtney D. Armstrong
In an industry where self-promotion is paramount, Hollywood executive Courtney Armstrong '93, '97 JD, MBA prefers to operate behind the scenes.
This Warner Bros. Pictures deal-maker stays out of the spotlight. He is a hardworking, humble Chicagoan who loves his family, John Coltrane and Northwestern, the place that helped him engineer his formula for success.
As a child growing up on Chicago's South Side, Armstrong spent many Saturdays in a movie theater, watching kung fu films with his older brothers. Although he loved television and movies, he says he never imagined working in the entertainment industry.
Now, as the executive vice president of worldwide business affairs for Warner Bros. Pictures, Armstrong leads a team that negotiates key deals with directors, producers, writers and actors. He has touched some of the most lucrative, influential movies of the past decade, including The Dark Knight, The Departed, Fantastic Beasts: The Crimes of Grindelwald and Man of Steel.
While at Northwestern, however, Armstrong never took a film class. He was focused on becoming a mechanical engineer.
"The study of systems, specifically how engines work, was of great interest to me," Armstrong says. "The way you have to problem-solve and analyze issues in engineering is something I use today."
After graduation, Armstrong enrolled at the Northwestern Pritzker School of Law, where he had planned to study patent law but instead decided to broaden his skill set. Armstrong completed the Kellogg School of Management's JD-MBA program and accepted a job on the entertainment litigation team at Paul Hastings LLP, an international law firm headquartered in Los Angeles.
"Northwestern is a place where I was able to dream and then build on that dream," Armstrong says.
Over the past two decades, Armstrong has used the skills he acquired at Northwestern to build strong connections and achieve great success in the motion picture industry. "He's always determined to learn, always determined to grow, with a great thirst for knowledge," says Steven Spira, president of worldwide business affairs for Warner Bros. Pictures. "He brings honor to the profession by doing his job in a highly thoughtful and intelligent manner and with impeccable integrity."
In 2016 Armstrong was invited to become a member of the Academy of Motion Picture Arts and Sciences, the exclusive organization that selects Oscar winners and has sought to diversify its membership. "There have been a lot of changes in the academy over the last couple years," Armstrong says. "I'm proud to be a part of the change."
Despite his full slate, Armstrong, an executive committee member of the Pritzker Law Board, remains dedicated to the University that provided his educational foundation, and his volunteer commitments run longer than some movie credits. "The real appreciation comes once you graduate — once you look back at your experiences and at the lifelong friends you made," Armstrong says.
While Armstrong shies away from the limelight, he continues to thrive in Hollywood by leaving his ego at the door and formulating effective negotiation strategies. "My contribution to our movie slate," he says, "is putting the deals in place and getting out of the way."
See Northwestern Alumni Medal highlights.
Lindsay Beller and Kari Forsee '02 are writers in the Alumni Relations and Development office at Northwestern.