We Will. Celebrate!
Northwestern raised more than $6 billion through one of higher education's most successful campaigns
We did it.
Thanks to a community of alumni, parents and friends from around the world — 174,380 to be exact — We Will. The Campaign for Northwestern brought in an awe-inspiring $6.1 billion. Donors gave a total of 626,796 gifts of all sizes to areas across the University through the ambitious fundraising initiative, proving that every gift really does matter.
COMMITTED TO EXCELLENCE
"We are extremely grateful to our community of generous and dedicated supporters who invested in Northwestern through the Campaign and helped the University achieve new heights," says University Trustee Paula B. Pretlow '77, '78 MBA, "We Will" Campaign co-chair. "Our collective support will continue to propel our students, faculty and staff forward and shape the Northwestern University of tomorrow."
The Campaign also was highlighted by a series of transformative gifts. In 2015 the University received its first gift of more than $100 million, from Roberta Buffett Elliott '54, followed by landmark commitments from Louis A. Simpson '58 and Kimberly K. Querrey, the Patrick G. '59, '09 H and Shirley W. Ryan '61, '19 H Family, and the Pritzker Foundation.
Additionally, the University announced in September 2021 a $480 million gift from the Patrick G. and Shirley W. Ryan Family — the largest in Northwestern's history. (See "Ryan Family Caps Off Campaign with Extraordinary Gift.")
"The 'We Will' Campaign has, without a doubt, elevated Northwestern's standing among the world's preeminent research universities," says University Trustee T. Bondurant "Bon" French '75, '76 MBA, co-chair of the "We Will" Campaign. "Now is the time to continue our remarkable progress toward excellence, which we will do by leading the charge toward a more equitable and just society, expanding opportunities for our students to learn and thrive in a rapidly changing world and accelerating breakthrough research and innovations that serve society," he adds.
Broad Support
Donors from 116 countries made gifts during the Campaign. Each year, more than 10,000 alumni, parents and friends participated in the Campaign as members of the Northwestern University Leadership Circle, which recognizes donors who make cumulative annual gifts of $1,000 or more.
Over the course of the Campaign, 76,092 donors also were members of NU Loyal, a giving society that recognizes donors who support the University year after year. Those donors included Dorothy Ruby Saxe '46, who has given to Northwestern in each of the last 76 years — the most of any donor on record.
"As an immature, 16-year-old freshman, I learned about and grew to appreciate art, music and literature at Northwestern. It's where I made lifelong friends and grew up," Saxe says. "It never occurred to me that one did not support one's alma mater, so I started and never stopped. I'm proud to see what a world-class university NU has become."
Volunteers were critical to the University's success, helping to raise funds and hold 62 Campaign events in 30 cities — 14 cities within the United States and 16 abroad — engaging 4,943 unique attendees.
Significant Impact
Gifts raised during the "We Will" Campaign are providing vast opportunities for Northwestern students and advancing programs across the University.
A total of 37,825 donors gave $436.3 million toward financial aid, including $235.3 million for undergraduate scholarships, and created 534 endowed scholarships and fellowships that will support generations of students. Northwestern has significantly increased financial aid for its undergraduate students — from $106 million in the 2010–11 academic year to $209 million in 2020–21 — and eliminated loans for undergraduate students.
Graduate student stipends also were increased to enhance the quality of life for graduate students. The University Fellowship rate rose from $20,928 in 2010–11 to $33,504 in 2020–21, and the Graduate Assistantship rate rose from $21,576 in 2010–11 to $33,504 in 2020–21.
International student scholarships expanded during the Campaign too. Nineteen new endowed scholarships for international undergraduate students were created as part of the Buffett Matching Challenge for International Student Scholarships, a matching gift challenge supported by Roberta Buffett Elliott '54.
A total of 90 endowed professorships were created as well, helping the University to attract and retain top faculty across a wide range of disciplines — from screen- and stage-writing to biomedical engineering.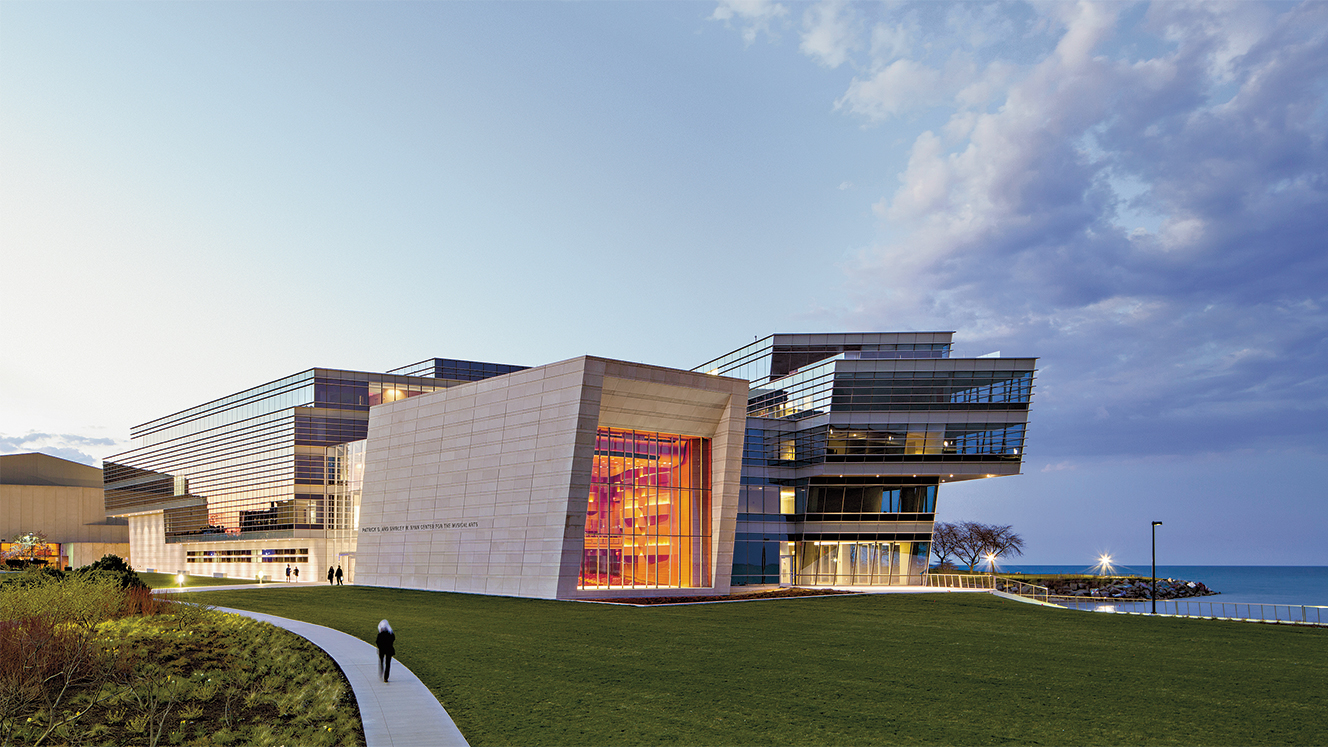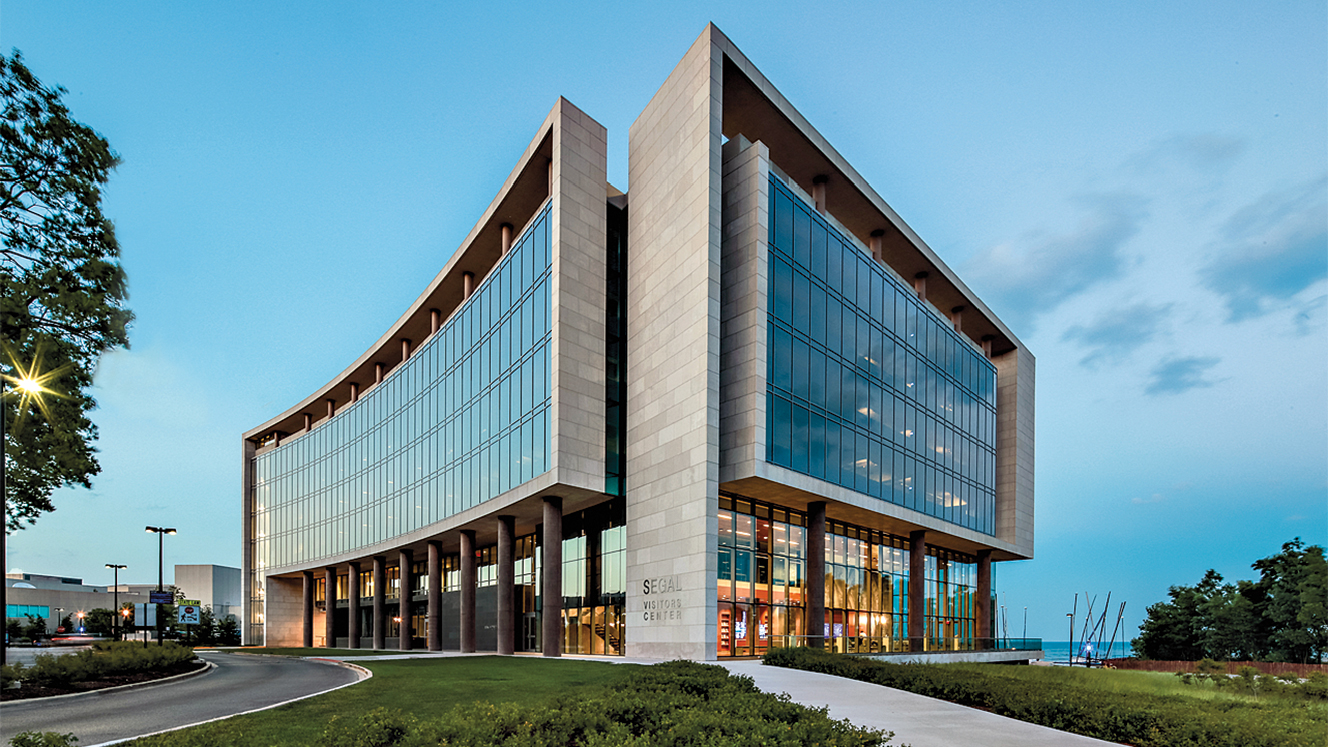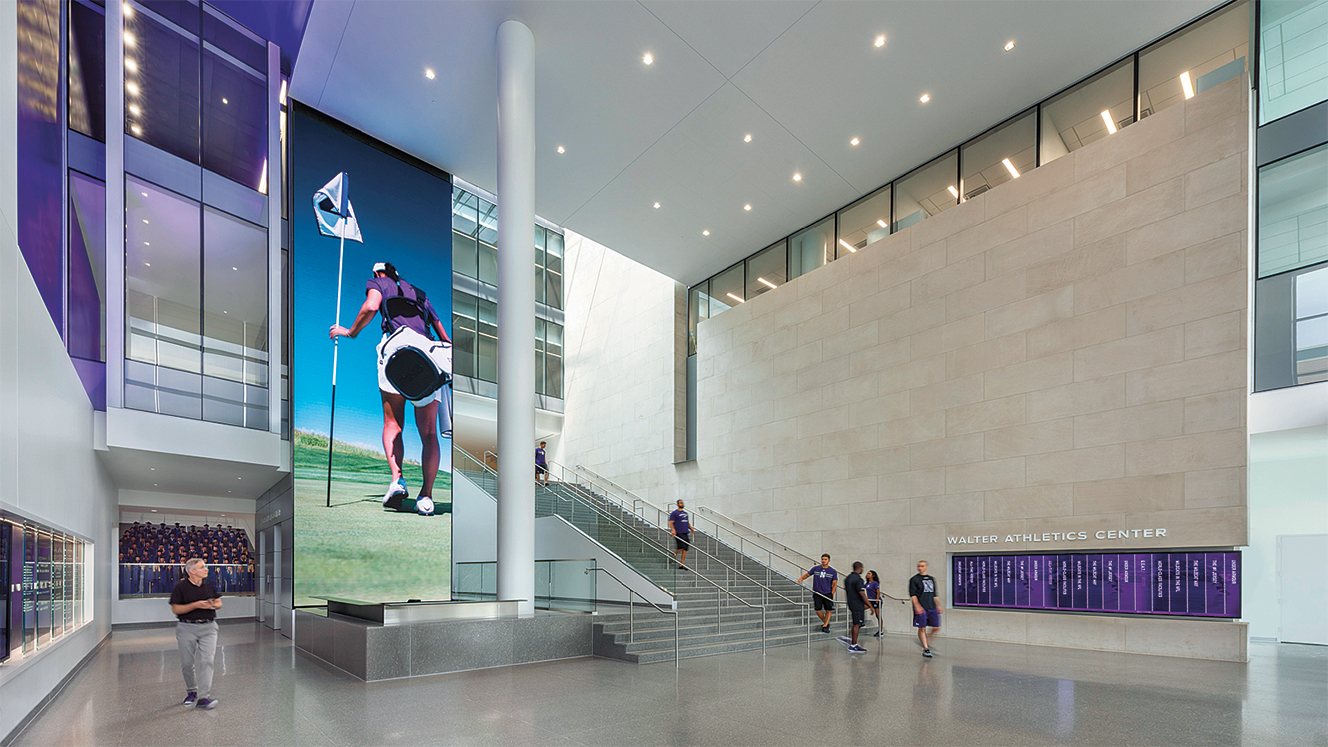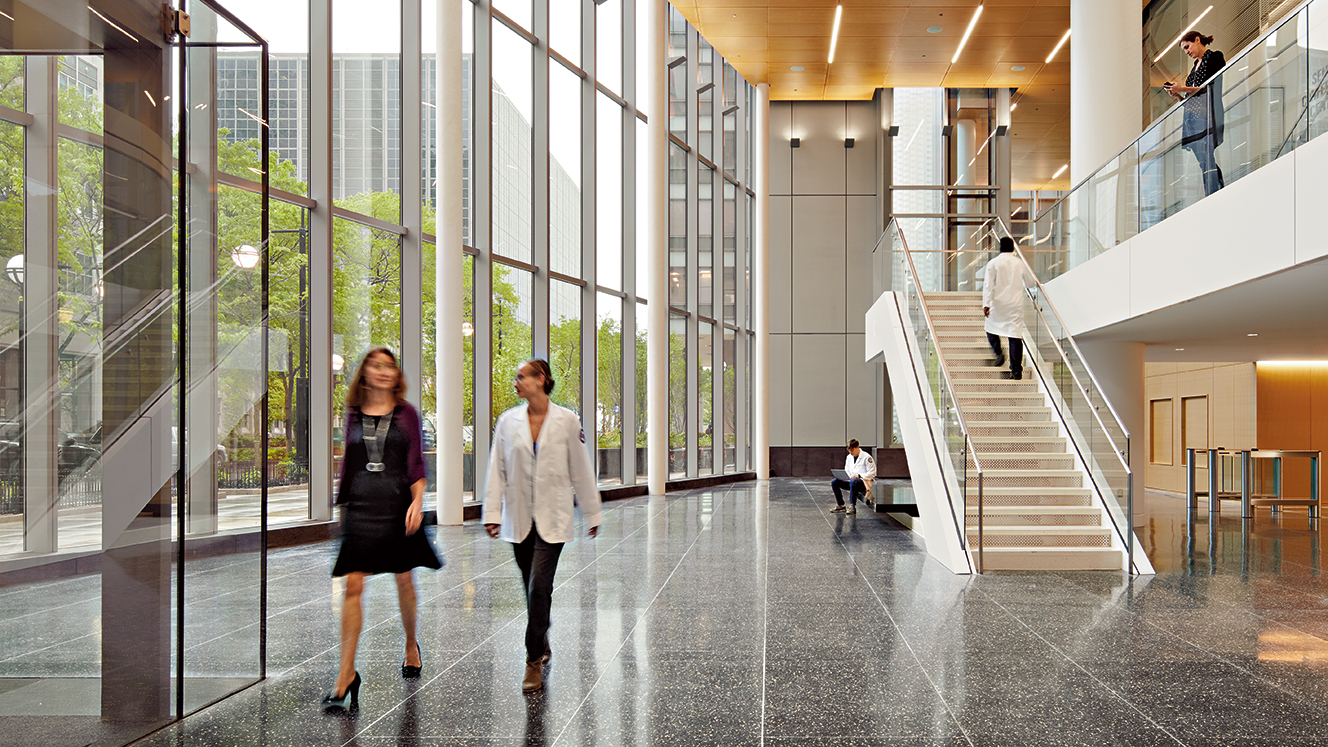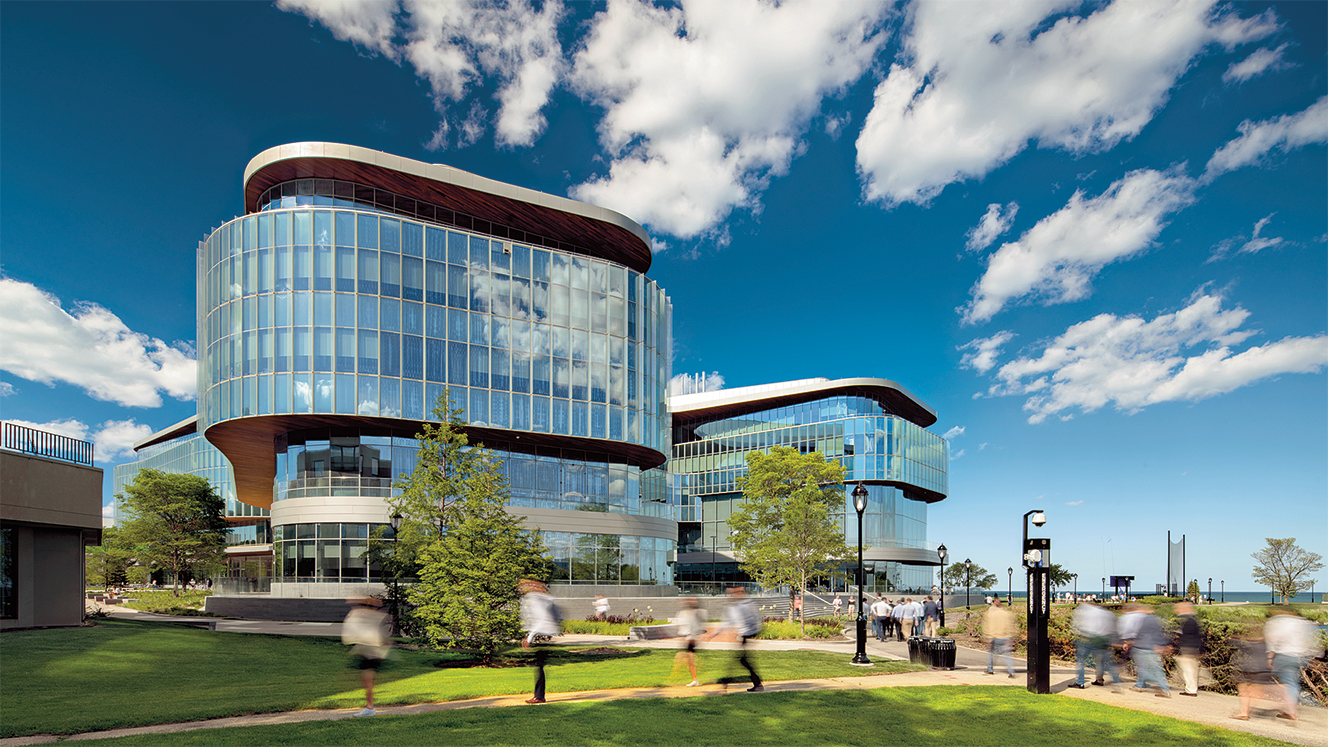 Throughout the "We Will" Campaign, donors supported initiatives that advanced and expanded Northwestern's research enterprise. Newly established research institutes and centers include the Kimberly K. Querrey and Louis A. Simpson Institute for Bioelectronics and the Ronald and JoAnne Willens Center for Nano Oncology.
Relatedly, more than $2.8 billion of funds raised were designated to Northwestern Medicine, helping to drive high-impact clinical innovation, accelerate cutting-edge scientific discovery and educate the next generation of medical leaders. The Louis A. Simpson and Kimberly K. Querrey Biomedical Research Center, which officially opened in June 2019 as the largest new building solely dedicated to biomedical research at a U.S. medical school, is facilitating scientific discoveries that will translate to better care for patients in Chicago and worldwide.
Altogether, "We Will" Campaign funds supported the construction of 25 new facilities and 32 major renovations in Evanston and Chicago — impacting the lives of the entire Northwestern community, from undergraduate and graduate students to professors and researchers. (See "Building a Better Northwestern," opposite page.)
The record-breaking "We Will" Campaign raised nearly four times the amount of the University's previous campaign, "Campaign Northwestern," which brought in $1.55 billion.
To learn more about the impact of the "We Will" Campaign or to make a gift, visit giving.northwestern.edu.