A Global Citizen, Colombia: Jeromy Gotschall '18 says his Fulbright at the Universidad Cooperativa de Colombia has offered him a tremendous opportunity to grow as an educator, improve his Spanish and model global citizenship. "It will be hard to leave Colombia," he says, "but I hope to return to Latin America soon to pursue global health research."
Fish Finder, United Kingdom: Jessie Moravek '16 is completing a master's degree in biodiversity and conservation at Lancaster University in northwest England. Her current focus is on river restoration and its impact on local fish populations. Although it rains often, Moravek has enjoyed hiking with friends in the English Lake District.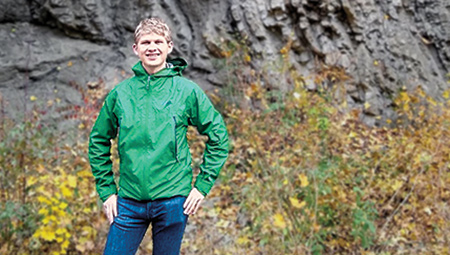 The Rock Record, Poland: Jordan Todes '18 is researching inoceramid bivalves, an extinct family of giant clams. His research suggests that major evolutionary advances in this group seem to occur during periods of climate instability. "Understanding how life persisted and adapted … is a crucial endeavor that may guide us in mitigating the effects of the current crisis," Todes says.
Drugs and Masculinity, South Africa: Henry Chen '18 is investigating drug use and masculinity in an industrial township outside of Durban. He's also worked on studies related to gender violence in schools and teenage fatherhood. The Fulbright grew out of a study abroad trip and research he conducted in the same community through a Northwestern Undergraduate Research Grant.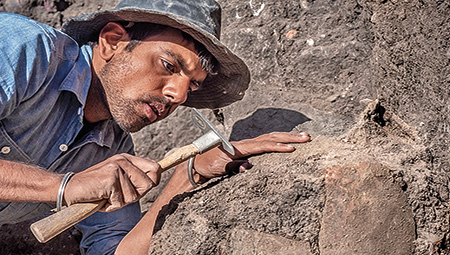 Rites of Passage, Ethiopia: A doctoral candidate in archaeology, Dil Singh Basanti is studying death and burial in Aksum, the capital of the ancient Aksumite Empire. He is reconstructing the burial practices of the ancient Aksumites, who built giant obelisks, conducted elaborate ceremonies and even began retrieving the bones of their dead family members as they sought to maintain connections with their loved ones.
Tell us what you think of Northwestern Magazine in a short online survey by Aug. 15, and you'll be entered to win one of eight $25 Amazon gift cards.