For Justin Kim '15 and his older brother, Ray, a healthy body depends on a healthy liver.
After their grandfather died from pancreatic cancer when Kim was a child, Kim spent a decade researching the effects of liver health on the body. Drawing from his business and investment background, he and his brother worked with a manufacturer and bottler in South Korea to develop The Plug Drink, an all-natural herbal beverage. Now the company's chief operating officer, Kim says The Plug Drink can be helpful in daily liver support or after a night enjoying cocktails. Made with 13 different plants, flowers and fruits, the drink contains no added sugar or caffeine.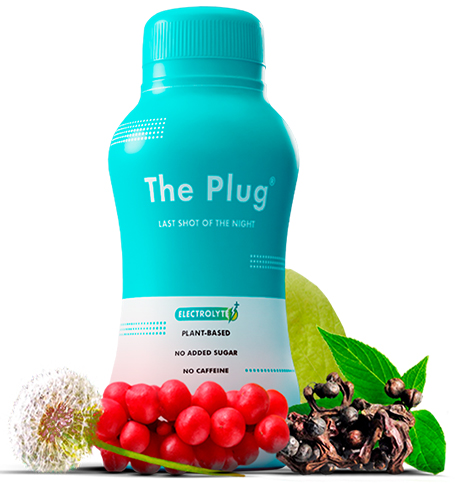 Since its launch in 2019, several athletes and celebrities, including NBA player Myles Turner and rapper Jack Harlow, have invested in the company.
Kim, who majored in Asian studies at Northwestern, says family is a driving force for him, both in life and in business.
"There is no doubt that the love, work ethic and accomplishments of my Korean immigrant parents inherently fueled my desire to succeed. ... And given the COVID-19 pandemic and the accompanying increase in alcohol consumption, our mission is now more relevant than ever," Kim says, noting the rise of liver diseases in the U.S. over the past decade.
In October 2022, the company launched a second product, The Plug Pill, which Kim describes as a daily liver detox supplement.

Kim was included on Forbes' 30 Under 30 Food and Drink list in 2023. "It proved to me [the value of] hard work and dedication," he says. "If someone like me can enter an industry and within three years be part of the Forbes list, then anything is possible.