Seven years have made a difference that will last forever.
In the spring of 2014, Northwestern publicly launched We Will. The Campaign for Northwestern. When we wrapped up the "We Will" Campaign this past summer, more than 174,000 individual donors had committed more than $6 billion, helping strengthen Northwestern's position as one of the world's finest universities for teaching, research and public service — a position that it can now hold on to in perpetuity.
I want to thank all our alumni, parents and friends, because your extraordinary, ongoing expression of love for Northwestern was the fuel for our progress. It funded immediate investments in our campuses that have helped our scholars do their best work, and it added long-term support for our people and programs.
We had initially set out to find 141,000 donors who could help us raise $3.75 billion by 2020. That was by far the most ambitious fundraising goal in Northwestern history. But the Northwestern community blew the roof off those targets, as nearly 150,000 donors helped us reach the dollar goal two years ahead of schedule.
We realized that we had the chance to extend that momentum and build on the intense desire of Wildcats around the world to see Northwestern move closer to reaching its full potential. So we extended the Campaign, setting new goals of 170,000 donors and $5 billion. In the end, even a global pandemic couldn't slow down Northwestern, and we closed the books on one of the most successful fundraising campaigns in the history of higher education, with every academic unit surpassing its goal, thanks to the brilliant leadership of our deans.
The Campaign was built on the foundation of an academic blueprint developed by our faculty and campus leaders: Northwestern Will, the University-wide strategic plan established a decade ago. Northwestern Will focused us on four pillars:
Supporting research that tangibly improves society and the lives of people within it.

Integrating students' learning experiences with the world beyond the classroom.

Fostering diversity that can meaningfully connect people from many backgrounds and enrich our academic work.

Engaging in strategic local, national and international partnerships in order

to serve the global good.
The generosity of Northwestern's supporters, particularly our alumni, is evident in every aspect of campus life.
First of all, a truly premier university needs to be able to attract and retain the world's best faculty. The "We Will" Campaign dramatically boosted our efforts here by establishing more than 85 new endowed professorships.
Twenty-five of these professorships were supported in part by alumni Patrick G. '59, '09 H and Shirley W. Ryan '61, '19 H through the Ryan Family Chair Challenge, which matched gifts made by other Northwestern supporters to establish new endowed professorships, or chairs, across a wide range of disciplines.
The Campaign also turbocharged our ability to support a diverse and immensely talented student body and help students thrive on campus.
We were able to establish more than 525 new endowed scholarships and fellowships that will benefit thousands of undergraduate and graduate students each year, in perpetuity. We raised more than $522 million for scholarships and fellowships, including more than $230 million for undergraduate scholarships. We created 19 endowed scholarships through the Buffett Matching Challenge for International Student Scholarships.
The "We Will" Campaign also made possible new and renovated facilities that have elevated our research enterprise and expanded our capacity for discovery and innovation. These include the Simpson Querrey Biomedical Research Center, the Willens Center for Nano Oncology, the Querrey Simpson Institute for Bioelectronics, the Simpson Querrey Institute, and the Ubben Program for Climate and Carbon Science at the Institute for Sustainability and Energy at Northwestern.
And donor support has helped increase opportunities for undergraduates to conduct research alongside superstar faculty in new laboratories. The Campaign has transformed the Evanston and Chicago campuses with new and improved facilities for academics, athletics and the arts as well — from the construction of the Kellogg Global Hub, Ryan Center for the Musical Arts and Walter Athletics Center to the renovation of Kresge Hall and the addition of several research wings to the Technological Institute. We also added and renovated residence halls: 560 Lincoln opened in September 2017, and Willard Hall was rededicated in January 2018.
Our alumni and supporters gave admirably to efforts to strengthen the University for the long term. And I'm especially grateful for the many ways in which they stepped forward to help those in need due to the sudden arrival of the global coronavirus pandemic in spring 2020.
The University shifted its focus toward funding needs that emerged due to the pandemic, including emergency student assistance, support for the University's research enterprise and community initiatives.
The Campaign has also advanced programs focused on diversity, equity and inclusion (DEI), especially over the past year-plus, amid the heightened national conversation about racial and social justice. More than $95 million has been raised toward 180 DEI-focused initiatives on our campuses, including the Black House renovations, social justice education, and programs at the Center for Native American and Indigenous Research, the Institute for Sexual and Gender Minority Health and Wellbeing, and the Center for the Study of Diversity and Democracy.
The conclusion of such a historic campaign is a time to celebrate and to appreciate the stunning collective power of the people of Northwestern. We said, "We Will," and we did.
But that doesn't mean our work is finished; it only points toward the excellence that's still within reach. In the coming months, we will need to continue to address University priorities, especially DEI initiatives; undergraduate financial aid, graduate fellowships and programs that allow students with financial need to participate fully in the life of the University; new research initiatives across our campuses and the translation of those discoveries into commercial enterprises; and much more.
Along the way, that fierce optimism of our community, which was tested and refined during the difficult times of the past year, will continue to define Northwestern going forward.
Anyone who loves higher education has an appreciation for what a great university can do: It can equip a new generation with the wisdom and insight to lead; it can build strong, diverse, intergenerational and international networks; it can foster discovery, spark innovation and nurture culture; and it can heal and strengthen communities. In short, it can address society's deepest needs and highest aspirations. The fact that the Northwestern community has been so generously supportive of our University's efforts in this regard is extraordinarily inspiring.
Thank you.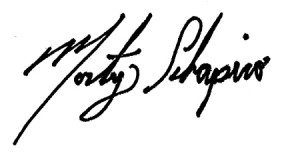 Morton Schapiro
President and Professor