Fall 2021
Features
It's not every day that a playwright gets to see their words brought to life by talented performers onstage. It's even more unusual when that playwright turns out to be an ordinary 7-year-old.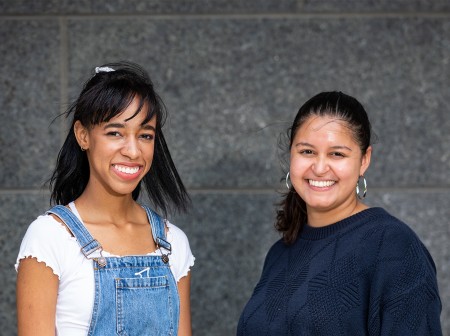 Innovation
Communication studies senior Anna Lise Ericson founded Cerer, an e-commerce platform that offers women's clothing and accessories from brands committed to ethical and eco-minded practices.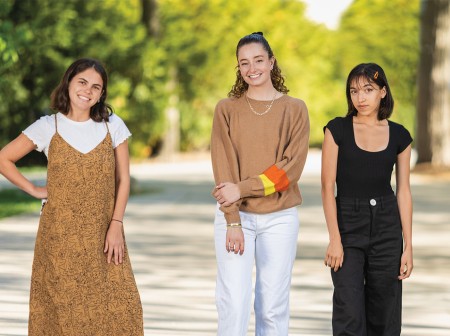 Blip energy CEO Sophia Wennstedt, a second-year student in the University's MBA and design innovation dual-degree program, and her team of Northwestern entrepreneurs created blipOne, a device that allows users to store electricity when it is cheap and discharge power when it is expensive. Launched through the Farley Center for Entrepreneurship and Innovation's NUvention: Energy course, blip energy is working with an engineering services firm to build a mass-manufacturable prototype of blipOne before launching a preorder initiative.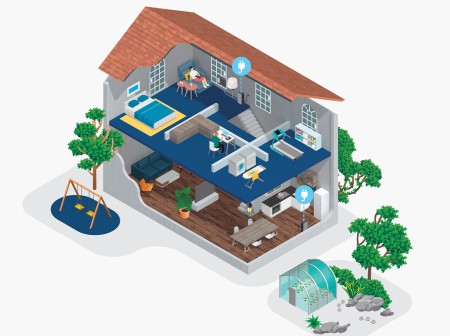 Alumni
"Take pride in your story and who you are." "You deserve to be here as much as your peers." A group of new students received cards with these uplifting messages at the start of the 2019–20 school year. The encouraging words were for students who identified as first generation and low income — a population that has doubled at Northwestern in the past decade.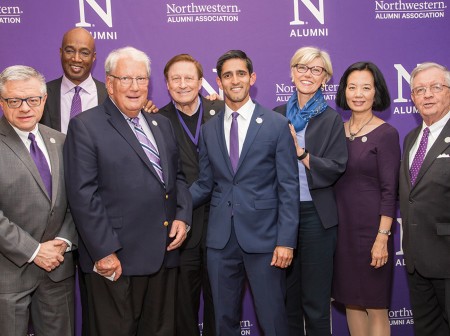 Once a shy high school student in suburban Washington, D.C., Jack Kang credits Northwestern for awakening his social side. More than three decades later, Kang's once-latent outgoing spirit endures.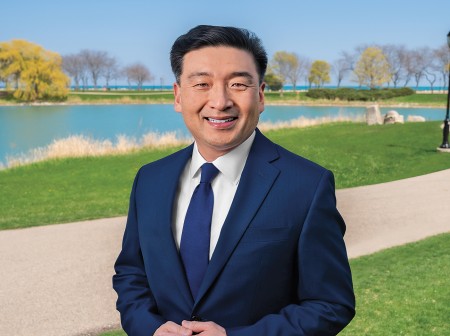 My Northwestern Direction
Institute for Policy Research Director and professor Diane Whitmore Schanzenbach reflects on her Northwestern direction — and the value of interdisciplinary research.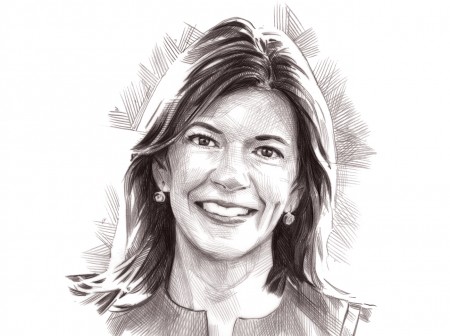 Impact
We Will. The Campaign for Northwestern, which was publicly announced in 2014, set out to amplify the University's local and global impact and to elevate its status as a leading teaching and research institution.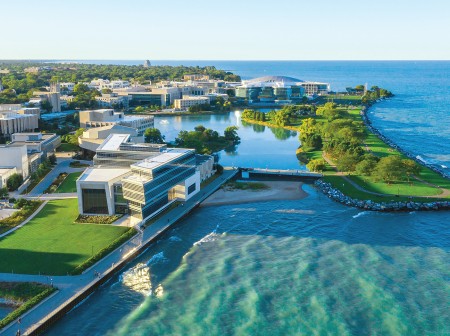 A generous gift from University Trustee Peter Barris '74 and Adrienne Barris will establish two endowed scholarships for undergraduates in Northwestern's Bienen School of Music and McCormick School of Engineering. The Gus and Diane Chagares Music Scholarship will help the Bienen School attract top student musicians.
Northwestern's Kellogg School of Management has received a transformative gift from Ann M. Drake '84 MBA to establish the Drake Scholar Network — a powerful intergenerational and global network of women students, faculty and alumnae.