LGBTQ Health Care Gets a Checkup
Northwestern researchers are creating a more equitable health care system for LGBTQIA communities. By Diana Babineau
Vyctoria Peek, a college student from small-town Indiana, first knew she was transgender when she was 4 years old, before she even had words for it.
"I always thought something went wrong, that God had made a mistake," Peek recalls.
"I am supposed to be a girl," she remembers thinking to herself.
"I thought I must be the only person that this has ever happened to and that no one would believe me."
Peek kept this a secret for many years. When she was 15, she got up the courage to write her mom a letter explaining that she was trans. She slipped the letter into her mom's suitcase before her mom left for an anniversary trip with Peek's stepdad.
As it turned out, Peek had nothing to worry about: "She read it, called me, and we cried for a long time. We talked about it for an hour, and she just said, 'I love you so much,'" Peek says, a smile breaking across her face.
When she returned home, Peek's mom put in hours of research to find a health care facility that could help Peek with her transition. Options for trans health care were extremely limited in their region. Finally, Peek and her mom found the gender and sex development clinic at Ann & Robert H. Lurie Children's Hospital of Chicago.
"I was getting to a point where my life was so unbearable — but Lurie [Children's] changed that for me," Peek says, beaming with gratitude as she reflects on her experience. "They were like my family for three years."
Peek connected with a team of doctors who coordinated her care seamlessly. She received testosterone blockers and hormone therapy to help with her transition. As she got older, Lurie Children's referred her to Northwestern Medicine's Gender Pathways Program, a health program for trans and gender nonbinary adults where Peek underwent several gender-affirming surgeries.
"Every day, I wake up and I am so much happier than I was a year and a half ago, when I was pre-op, struggling with body dysmorphia daily," says Peek, now a 19-year-old first-year student and the first trans woman to be part of the Kappa Delta sorority at Purdue University. "My life is so much easier and happier and better overall."
In an ideal world, Peek's health care experience would be the norm. But most LGBTQIA individuals face challenges when trying to access high-quality care.
Nearly 56% of lesbian, gay and bisexual people report experiencing discrimination from a health care provider, including being refused care or enduring verbal or physical abuse, according to a 2009 health care fairness survey by Lambda Legal, the first national survey on the issue. That figure jumps to 70% for transgender and gender-nonconforming people and nearly 63% for those living with HIV. Although the Affordable Care Act prohibits federally funded health institutions from discriminating against people based on gender identity, sex and sex stereotypes, many states do not have similar laws in place, leaving gaps in legal protections. Recent studies show that these forms of discrimination are ongoing.
"When we think of how the world is structured and who it's been made for, it's not LGBTQIA people," says Lauren B. Beach, research assistant professor in the Department of Medical Social Sciences at Feinberg School of Medicine and a core faculty member of Northwestern's Institute for Sexual and Gender Minority Health and Wellbeing (ISGMH). Beach studies chronic physical health conditions among diverse sexual and gender minority (SGM) populations and people with HIV.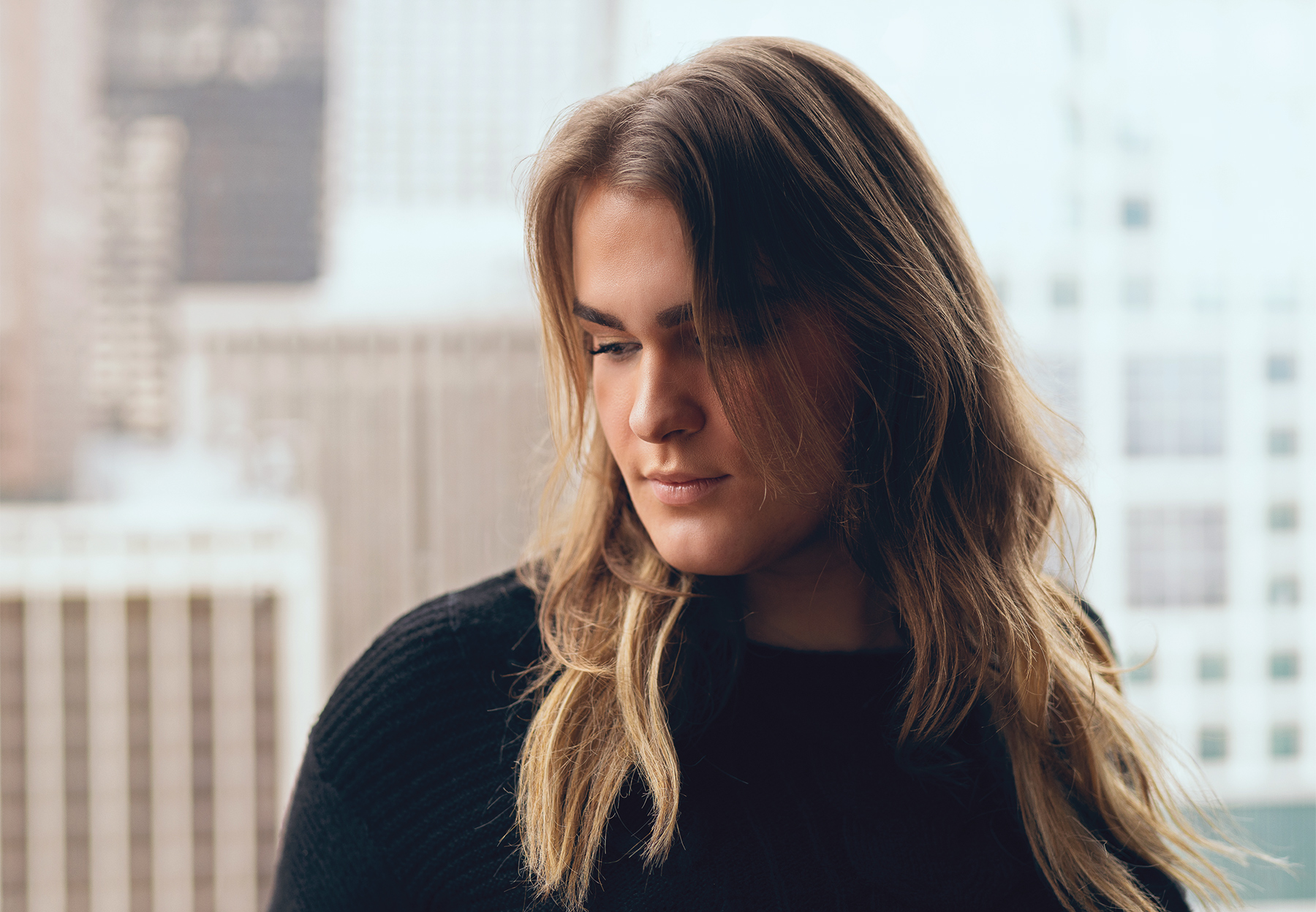 "I think about barriers to care in multiple levels: structural, interpersonal and individual," says Beach. For example, you may not receive sex education in school that applies to you. You may lack health insurance, or your insurance company may refuse to cover the cost of gender-affirming care. Your medical chart and paperwork may not use inclusive language. Your doctor may misgender you or may lack expertise about SGM health.
Such roadblocks reflect prevailing societal stigmas and ultimately take a toll on the well-being of SGM populations. "If you have experienced discrimination from one health provider in the past, you are less likely to want to seek care in the future," Beach explains. All of these factors have contributed to stark health disparities.
"There's been tremendous progress in the social standing of the sexual and gender minority community in the last decade," says Brian Mustanski '99, professor of medical social sciences, psychiatry and behavioral sciences at Feinberg and director of ISGMH. "But we also have to remember that it wasn't that long ago that people didn't even come out because being gay or lesbian was extremely stigmatized."
That stigma and fear, he explains, have made it difficult not only for SGM populations to be included in health studies but also for researchers and health professionals to pursue careers focused on studying these communities. This dearth of research has contributed to the lack of high-quality health care as well.
Mustanski set out to change that when he founded ISGMH in 2015, leveraging the partnerships he'd built with other University researchers and with LGBTQIA health organizations in Chicago. ISGMH has become a research powerhouse, conducting groundbreaking studies about the health of SGM communities and developing interventions to improve health care quality and access in Chicagoland and across the country. With 13 full-time faculty dedicated to research and implementation science, ISGMH is one of the largest university-wide research institutes in the nation focused exclusively on SGM populations and one of the top recipients of funding from the National Institutes of Health for SGM health research. Its faculty and staff serve as advisers not only to others at the University but also to federal and local agencies (such as the Centers for Disease Control and Prevention [CDC] and the Chicago Department of Public Health), community organizations (such as Center on Halsted and Howard Brown Health) and other institutions across the U.S. that seek to improve SGM health and well-being.
"We've put a stake in the ground by creating a space where people can have successful careers doing this work and can be proud of research with the LGBTQ community," says Mustanski, who has studied SGM communities for about 20 years.
Now, in partnership with Northwestern Medicine, Lurie Children's and many other community organizations, Northwestern faculty and staff are leading the way on SGM health research — and translating their findings into interventions that can help close the health equity gap.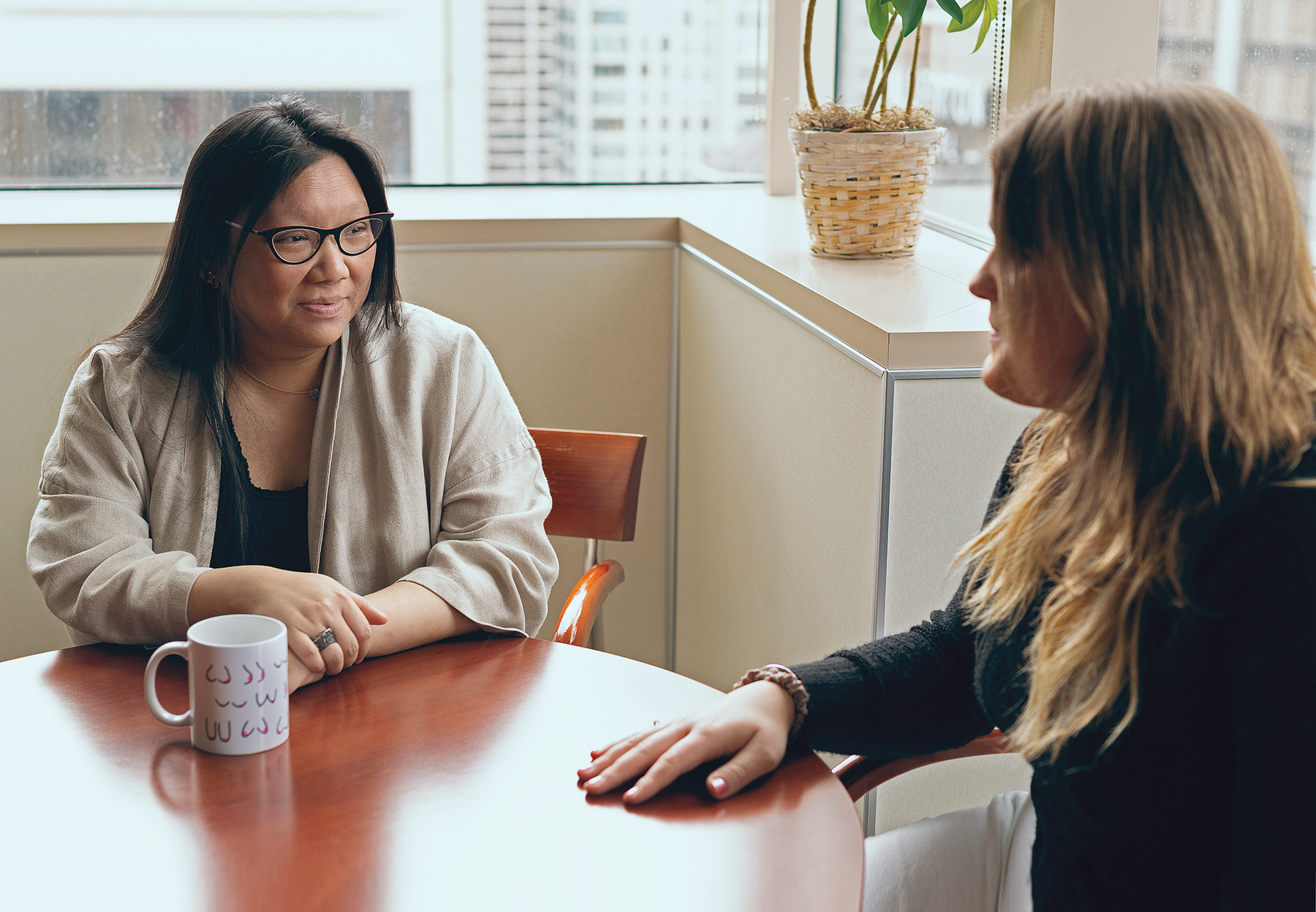 One of the fundamental problems in addressing health inequities is that public health surveys and hospitals and research centers often do not collect data that inclusively identifies SGM populations. Without information on people's sex, sexual orientation and gender identity — what's known as SSOGI data — it can be especially difficult to understand how these minority groups are affected by public health risks such as COVID-19.
When asked how such a widespread, foundational problem might be resolved, Beach gives an unwavering reply: "We change the law."
Beach is part of a large coalition of public health experts, clinicians and community health organizations (such as AIDS Foundation Chicago and Equality Illinois) that came together to help pass Illinois Senate Bill 2133 into law in August 2021. Sponsored by Sen. Mike Simmons, the first openly gay member of the Illinois Senate, the law requires all state agencies, hospitals and major programs to collect SSOGI data and establishes a new state agency that will compile and maintain a SSOGI database.
"Now that it's required, a state report will come out every year in July, and all of the data will be harmonized," says Beach, who testified before the state Senate in support of the bill and will advise agencies on how best to collect and store the data.
Beach predicts the law's effects will snowball: If you have data, you can prove there's a problem affecting a specific group of people — and then you can obtain funding to study and resolve it.
With the state law now in effect, Beach has turned their attention toward creating standardized SSOGI questions and data collection methods on a national scale. Beach is a co-principal investigator of Project Recognize, a new five-year endeavor to evaluate and improve how SSOGI questions are asked and recorded in electronic medical records, federal health surveillance surveys and state-level epidemiological surveys.
Project Recognize is just one of several innovative, translational research endeavors at ISGMH that aim to break down barriers to care.
Kathryn Macapagal, research associate professor of medical social sciences and psychiatry and behavioral sciences and a core faculty member at ISGMH, conducts research focused on increasing access to sex education for queer youth. Despite the fact that queer youth are at higher risk for contracting sexually transmitted infections (STI), only 10 states require sex education to be inclusive with regard to sexual orientation, and only 18 states require sex education and HIV education to be medically accurate. Many sex ed programs stress abstinence and often do not affirm or discuss queer relationships or sexual encounters. In fact, a handful of states require programs to offer a negative view of non-heterosexual orientations.
Macapagal has launched an effort to address this educational gap by reaching youth online.
The internet acts as a kind of equalizer when it comes to accessing information, says Macapagal, who is one of the key investigators on a nationwide trial that studies online sex ed and HIV prevention interventions for gay, bisexual and queer teenage boys. "We advertise on social media so we can reach them directly," she says. "It kind of jumps over having to get sex ed through schools or having to go to your pediatrician and hope that they know something about being a queer teenager."
In a similar vein, Mustanski also developed Keep It Up!, an online educational health program that uses videos, games and interactive animations to increase HIV knowledge and teach safer behaviors. Mustanski's team found that the program reduced STI transmission and risky behavior. In 2018 it became the first online program to be classified by the CDC as having the "best evidence" for HIV prevention.
Sumanas Jordan '17 GME, assistant professor of plastic surgery at Feinberg — and the first woman hired in her field at the University — has been performing gender-affirming surgeries at Northwestern Medicine since 2018. "I went into plastic surgery to make a big impact on people's quality of life," she says.
Jordan got her start in gender-affirming care as a Feinberg resident at Lurie Children's, a Northwestern Medicine affiliate that has had a pediatric SGM health program since 2013.
"One of my mentors there had just started doing top surgeries on patients who were so uncomfortable with their bodies that they couldn't shower with the lights on," Jordan recalls with dismay. "But they were a completely different person after surgery. It was just a lovely thing to be a part of."
In 2018, inspired by her experience at Lurie Children's, Jordan co-founded Northwestern Medicine's Gender Pathways Program, a large network of clinical providers who work together to coordinate care for SGM individuals. The program helps patients by connecting them directly with endocrinologists, psychiatrists, surgeons, urologists, gynecologists and other specialists who support SGM care.
"After I met with Dr. Jordan and the Northwestern team, I fell in love with them," says Vyctoria Peek, who was referred to Gender Pathways after starting her transition at Lurie Children's. Peek became one of Jordan's first gender-affirming surgical patients. "Dr. Jordan is so passionate about her work and her patients and the trans community in general that I felt completely comfortable putting my trust in her," Peek says.
Piecing together a care team on one's own, without the support of a program like Gender Pathways, can be extremely challenging.
"Trans folks have been charged with being experts in our own care and scrapbooking together our own care system," says Ricky Hill, a research assistant professor at Feinberg who conducts qualitative research on SGM communities at ISGMH and has served as an adviser and advocate for Gender Pathways. "It can be a nightmare," Hill says. "It's hard for me to navigate the managed care system, and I'm highly specialized and skilled to do this. So imagine how hard it is for the average person."
Gender Pathways helps alleviate that challenge. "The anxiety of walking into a doctor's office not knowing whether or not the doctor is going to be affirming is a big deal," Jordan says. "We give patients reassurance that we've talked to these doctors, and they're going to be in good hands."
Jordan has witnessed the program's effectiveness. "I definitely see it in my patients," she says. "They are much more comfortable just being in our office. And after surgery, patients are so much happier."
Peek, for one, is living her best life — thanks in part to her Northwestern team. She's studying fashion marketing and plans to participate in a six-month program at the Fashion Institute of Technology in New York City.
Most of all, she's grateful to just be herself.
"I am so lucky — I have the most supportive family and friends ever," she says. "I have an older brother who's protective of his transgender little sister, and we're best friends. It just warms my heart.
"Now I'm just living my life, trying to be like every other normal college student — and having an amazing time."
Diana Babineau is a writer and editor in Northwestern's Office of Global Marketing and Communications.