We're in the Game
Northwestern alums are at the controls of the video game industry. By Diana Babineau
Warren Spector credits his Dungeon Master with inspiring his life's work.

Shortly after graduating from Northwestern, Spector '77 joined a Dungeons & Dragons (D&D) campaign. Participants in the tabletop role-playing game navigate a fantasy world while a Dungeon Master controls environmental responses to players' decisions.

"I fell in love with games at that point," says Spector. "It wasn't that we were being told a story by the Dungeon Master. We were telling a story with him. And that was something completely new.

"I thought, 'I'm going to spend the rest of my life making games like D&D, that give players that feeling of telling stories with someone.'"
That experience launched Spector's 40-year career in one of the most innovative storytelling mediums of our time: video games. A titan in the industry, Spector has worked for major game studios and played a key role in the advent of a new genre of games — immersive sims, or simulations — that allow players to move through elaborate worlds while forging their own stories.

He's one of several Northwestern alumni who have been part of the evolution of video games.

As a relatively new industry, it's taken some time for video games to be recognized as a sophisticated art form. But there's no question now that video games are not only artistic at their core but also rapidly evolving as a medium.
Video games now look and feel vastly different from the foundational 8-bit arcade games of the '70s and '80s (think Donkey Kong, Pac-Man and Space Invaders). Technology has pushed the limits of what is possible. High-resolution graphics, increasingly realistic character models, online connectivity and multiplayer capabilities, advancements in computer programming and artificial intelligence, and even virtual and augmented reality experiences have transformed the industry. Along with this technological boom, games have become unparalleled in their capacity to employ a wide array of other art forms and trades: music, voice acting, art, architectural design, choreography, cinematography — you name it.

Creators have utilized all these resources and more to develop dozens of video game genres and subgenres that communicate complex ideas and unique narratives through an interactive experience.


And video games are big, big business. Global revenue is expected to surpass $200 billion this year. "Fifteen years ago we were trying to reach 300 million game players," says Matthew Dober '01 MEM MBA, vice president of finance at video game developer Ubisoft. "Now we have more than 3 billion players worldwide." Mobile games in particular have skyrocketed in popularity, changing the definition of a "gamer," Dober adds. If you've played Wordle, Candy Crush or Words With Friends, he says, welcome to the club.

The burgeoning industry is not without its challenges. Game studios have suffered from problematic work cultures and a severe lack of diversity. But change is in the air. Workers are organizing for better conditions. A vibrant independent game scene has given voice to underrepresented developers and players. And Northwestern alumni — some of whom have been working in the industry since its very early days — are spearheading new game studios that foster collaboration, inclusion and creative freedom to produce remarkable interactive experiences.

Spector will never forget the moment he felt the world change.
In 1990 he was working at Origin Systems, a nascent game studio in Austin, Texas, when a fellow game developer "came by to show off a first-person perspective, real-time, fully textured game prototype."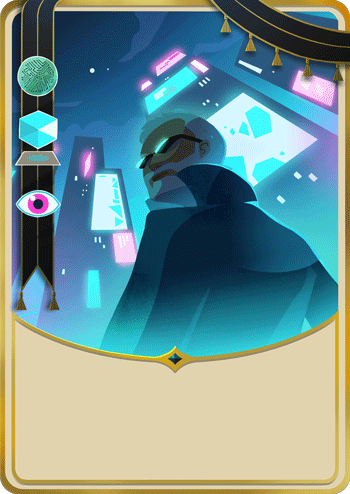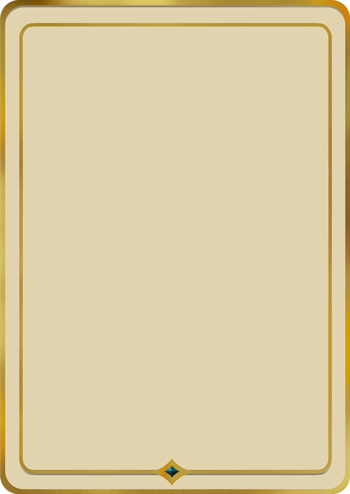 At the time, many games featured third-person perspectives, turn-based gameplay and linear storylines. A few first-person games existed, but it was rare to see a game that could respond to a player's actions in real time, with fully textured graphics. Right away, Spector realized he was witnessing something truly innovative.

"It let players see the world through their own eyes. It's you in the world," Spector says.

He jumped at the opportunity to lead production of the game Ultima Underworld: The Stygian Abyss, now largely credited as the first immersive sim, and went on to produce System Shock and Deus Ex, both first-person role-playing games set in futuristic, cyberpunk dystopias. In these immersive sims, players freely choose what storylines to pursue. Deus Ex players, for example, can decide what areas to explore first, what characters to rescue or abandon, and whether to fight or sweet-talk their way through challenging situations — or avoid them altogether.

That principle — of allowing players to tell stories with the creators of the game, rather than leading them down a rigid, predictable path — has defined Spector's work. Developers point to Spector's games as the inspiration behind bestselling immersive sims such as Dishonored and The Elder Scrolls V: Skyrim.
One of the biggest joys of an immersive sim, Spector says, is when players come up with ways to solve problems that even the game's developers didn't know would work.
"When players surprise themselves, that's powerful," says Spector, now chief creative director at OtherSide Entertainment, a game studio based in Austin, Texas, and Boston. "And when they surprise the people who made the game with what they do — that's magic."

Robert Zubek knows Spector's work well. As a computer science student at Northwestern, Zubek became fascinated with the use of artificial intelligence (AI) in simulation games.

"I was working on robotics, specifically using AI systems to [simulate] human emotion," says Zubek '99, '03 MS, '05 PhD. He realized that he could apply those AI models in video games, which often have non-player characters that model human behavior. "You need entities in games that are smart. You have to be able to interact with them in a realistic way. ... The best games are the ones that take some aspect of reality and model it in a way that's interesting."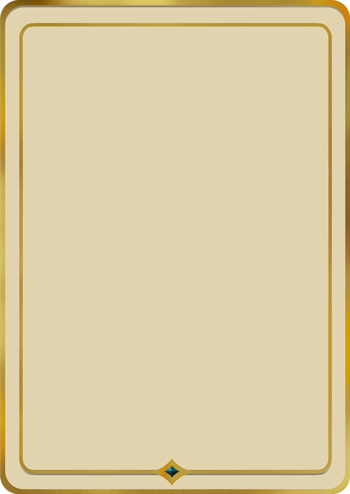 Completely fascinated by this relatively underexplored application of AI, Zubek shifted his focus from robotics to games. After earning his doctorate, he worked at game studios Zynga and Maxis (a subsidiary of Electronic Arts), programming AI for simulation games such as FarmVille 2 and CityVille, as well as a prototype for The Sims 3, one of Electronic Arts' bestselling titles.

While his behind-the-scenes work is technical in nature, Zubek views games, ultimately, as an expression of our humanity.

"There's an interesting tension in The Sims about happiness," says Zubek, who co-founded the independent game studio SomaSim in Chicago. The game allows players to control a household of characters who can get jobs, buy houses, find love, cook, clean and do other daily recreational activities. Most players spend their time trying to make their sim characters happy.
"Earning money [in the game] makes life a bit easier, but it doesn't necessarily make [your character] happy ... which is an interesting commentary on society and humankind," Zubek says. "There's no story arc that explains that, but it's something that you come to see by interacting with the virtual world."
The Sims is far from the only game that can inspire us to think more deeply about society, morality and beliefs. As works of art, games can reveal truths about ourselves and the world around us, says Zubek, who approaches his work with a creative, curious mindset developed at Northwestern.
"One of the most important roles of universities like Northwestern is making sure that students have a thorough understanding of culture and humanity, that they are exposed to the complexity of our world," says Zubek, who teaches a game development studio course as an adjunct lecturer at the McCormick School of Engineering. "The technical skills can be picked up over time. You can learn on the job. But the overall mission of the university as a place where students learn about the complexity of our world — it's irreplaceable."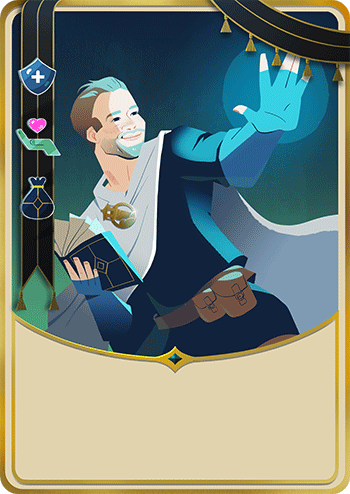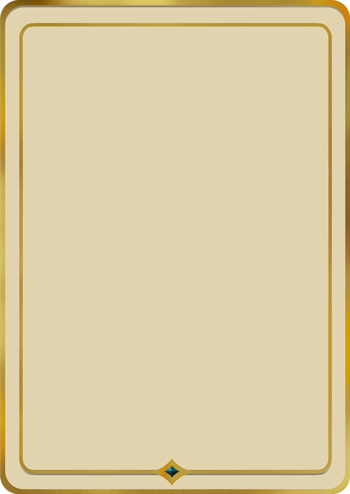 Game developer Jason Chayes '96, who grew up playing video games at his grandfather's general store in Texas, came to Northwestern intending to learn how to code, largely because he thought that was the most straightforward path into the industry. But he found himself instead drawn to the humanities and was inspired to create his first game after taking a literature course on Dante's Inferno.

"We put together this team of people — Anna-Marie Panlilio '97, Giles Hendrix '96, James Ferolo '99 MFA and myself — to make an interactive trip through ... a single plane of hell: the plane of gluttony," says Chayes. "We modeled the whole thing in 3D and filmed friends ... in front of a green screen, then superimposed them into these pools of muck and refuse. It was super fun. It was the first game any of us had ever released together."
Chayes' 3D model of the mythological hellhound Cerberus caught the attention of The Walt Disney Company, and he landed his first job as a 3D artist in the company's games division.

"I remember my very first day at Disney," he says. "I was in a cubicle with four other people. One was a former animator for The Simpsons, another used to draw Superman comics ... and I thought, 'Oh, my God, this is the greatest thing ever' — just being around these people and learning from everybody."

Some of the most innovative games today come not from major game studios but from indie developers.

"Larger studios can be surprisingly reluctant to innovate," Zubek says, because large budgets mean there's a greater financial risk if a game flops. So they tend to focus on games that have mass appeal. "It reduces your ability to go after a niche audience." By contrast, he adds, smaller indie studios "can take a leap of faith into a topic that we find super interesting."

In many cases, that means telling stories from the perspectives of people who historically have not seen themselves represented in games and other media.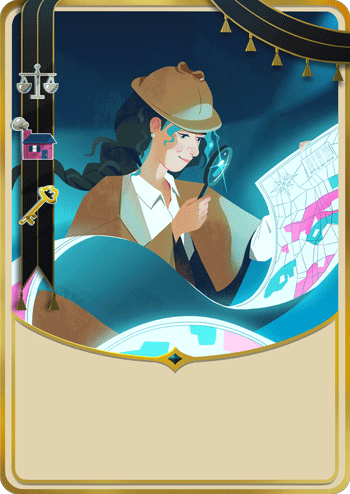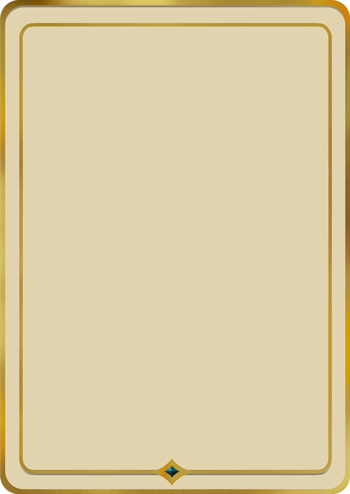 Dot's Home, for example, is a narrative, point-and-click video game starring Dot, a young Black woman in Detroit who time-travels into the past, discovering the difficult choices her parents and extended family have had to make regarding housing and community. Co-produced by Christina Rosales '11, the game is part of the Rise-Home Stories Project, which aims to change dominant, harmful narratives about housing and land in the U.S.
In the game, players are faced with seemingly impossible decisions: Sign a predatory loan agreement or don't buy a house at all? Stay within a crumbling public housing complex or move away from your family, friends and neighbors? Though players' choices can result in three possible game endings, Rosales' approach highlights how systemic racism intentionally limits one's freedom of choice.

"We're sold this narrative that if we save our money, make the right choices, work hard enough, that we can win wealth and good housing, much like a video game," says Rosales, the Austin, Texas–based housing and land justice director at PowerSwitch Action, a nationwide network of grassroots groups working toward economic and racial justice. "But what's important to remember about video games — and about the housing system — is that any choice you make is in the context of the creators' worldviews," she says. "And so, because America's racist housing system is the context, any result is rooted in systemic racism."
Crucially, most of the game's developers, including soundtrack composer Natalie White '03, are people of color. "The choices we're asking players to make — these are real things that happen in our communities," says Rosales.

Seeing yourself represented authentically in games, as with any other media, is a validating experience that should be available to everyone. Games that include women, people of color and members of other marginalized groups as playable characters, however, are rare. A survey by gaming website Diamond Lobby found that, across more than 100 games produced in 2017–21, 79.2% of main characters were male and 54.2% were white. Only 8.3% of games starred nonwhite women as main characters.

Dot's Home, which was named Game of the Year and Best Narrative Game at the 2022 Games for Change Festival, shows how increased representation at game studios results in unique, authentic storytelling. The game is "a practice in empathy," Rosales says, as well as inspiration for others from diverse backgrounds to dive into indie game development.
Mainstream game studios, meanwhile, still have a long way to go in diversifying their workforce. A 2021 report by the International Game Developers Association showed that only 4% of industry professionals were Black. "Individuals who have been historically marginalized, whether women, LGBTQIA or BIPOC [Black, Indigenous and people of color] individuals, continue to feel marginalized within the industry because those studios are often led by white males," says Derrick Fields, an assistant professor of instruction who teaches game design and 3D animation. He is a core faculty member in the School of Communication's Media Arts and Game Design module.

Company cultures rife with toxic masculinity and overwork have exacerbated the problem. Many large game development companies have been burdened by "crunch," a widespread practice of demanding long hours and an enormous amount of work from developers, especially in the buildup to a game's release.

"It was so destructive," says Jason Chayes, recalling a project he worked on early in his career. "It led to people forgetting what day of the week it is. Relationships suffered. People got physically ill."

Over the past few years, those conditions have prompted workers to organize strikes and begin unionization efforts. Others have hurled lawsuits at major studios such as Activision Blizzard, alleging sexual harassment, sex discrimination and hostile work environments

Chayes has worked at Electronic Arts and Blizzard Entertainment on major games including the Medal of Honor series, Hearthstone and Diablo III. Determined to foster a healthier work environment, he moved from artist to producer, a role that let him manage production schedules and better protect his team from crunch. And in 2020, after 23 years in the industry, he co-founded Dreamhaven, an Irvine, Calif.–based company that emphasizes the importance of giving a project — and its workers — adequate time to develop.

Chayes, who is studio head at Moonshot (one of Dreamhaven's two internal game studios), says Dreamhaven also sponsors scholarships for college students from underrepresented groups to gain exposure to the industry and has formed partnerships with Girls Who Code and Gay Gaming Professionals to diversify recruiting efforts.

When it comes to making the industry more accessible as a whole, Warren Spector believes the most straightforward path is higher education, noting that an increasing number of institutions now offer programs in game design.

At Northwestern, the Media Arts and Game Design module combines the art and science of video game development. With courses geared toward media artists, computer scientists and engineers, the module draws an array of students from across the University, including students from marginalized backgrounds. "Media arts and indie game design allow less-heard voices to be expressive in unconventional ways," says Özge Samanci, associate professor of radio/TV/film and the module's director. "Diversity is always extremely high in our module, and this is not a coincidence." (See sidebar "Games as Art.")

Video games, as an art form, have the capacity to explore ideas in innovative ways, inspire artistic expression and, especially, bring people together.

"I was a kid of the '80s," says Chayes, drifting into memories of playing the now-retro games Kaboom! and The Activision Decathlon on the Atari 2600 console with his father and meeting up with friends at arcades. "Who knows how many quarters I spent," he says with a laugh. "It was a way to hang with my buddies ... all the way through high school."

With so many more games available now, the possibilities for connecting with others has only grown.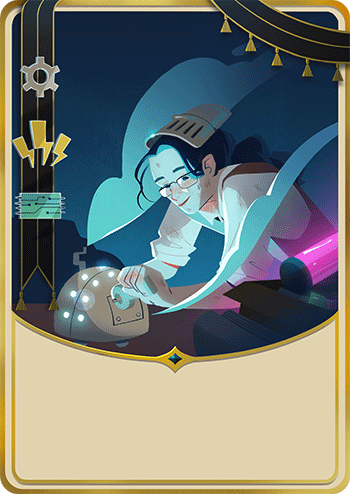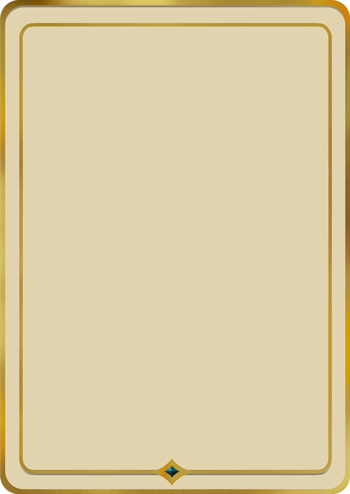 Kyle Lueptow '18, one of Robert Zubek's former students, recalls feeling "sort of isolated" his first year at Northwestern. But when he noticed an informal Super Smash Bros. Melee tournament taking place in his dorm, Lueptow instantly connected with his peers. He co-founded Northwestern's Esports Club and began hosting meetups and tournaments to bring people together to play Super Smash Bros., Hearthstone (a game he later discovered was developed by Chayes) and League of Legends. Creating a positive, inclusive culture around gaming in the Esports Club was a priority for Lueptow, who worked to foster an environment welcoming of women, LGBTQIA students and students of color.

"I found my nerd folk," says Lueptow, now a Chicago-based software engineer at Zynga, a game company that produces mobile games such as Words With Friends and FarmVille 2. "A lot of my best friends are from that club."

Zubek too has seen the benefits of collaborating around video games. He recently opened the Chicago Game Lab, a coworking and community space for indie developers to work on their projects among peers. "It's really beneficial," Zubek says. "You can just swivel in your chair and ask someone, 'Hey, how does this look?' That kind of community, those serendipitous conversations, is something we really, really missed during the pandemic."
Lueptow, Zubek and several of their fellow alums are currently developing new intellectual properties. While they are mostly tight-lipped about the specifics, Spector says brainstorming new ideas each week with his team at OtherSide Entertainment is his biggest joy.

"Game development is the most intensely collaborative process you can imagine, and when you have a great team you make a great game," Spector says.

Chayes' team is playtesting a game that has been in development for two years. By giving his team enough time and resources to realize their vision, he is optimistic that the result will inspire a sense of wonder. "There's this German term Erhabenheit, which is this feeling of being tiny and inconsequential ... of being part of something bigger and grander," he says, "like when you go to a natural history museum for the first time and see the huge dinosaur skeletons and whales suspended from the ceiling and you're just in awe. That's one of the things that we're trying to capture with our game.

"It's this feeling that the world has infinite possibilities."

Diana Babineau is a writer and editor in Northwestern's Office of Global Marketing and Communications — and a lifelong gamer. She grew up playing Mario Kart 64, Diddy Kong Racing and more on the Nintendo 64 console. She enjoys puzzle adventure games, such as the Professor Layton series, and has recently fallen in love with Mutazione, an indie game recommended by Christina Rosales.

Game Recommendations From Our Alums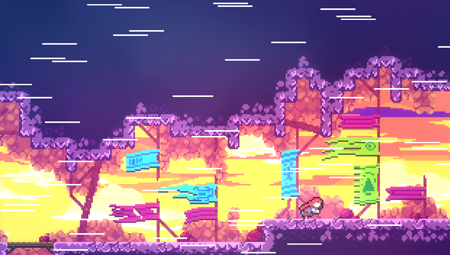 Celeste
A side-scrolling platform game starring Madeline, a young person who treks up a mountain, overcoming obstacles along the way, including a mirror-image of herself who tries to thwart Madeline's climb.

"The metaphor of the mountain is really powerful — it's Madeline's journey with depression and anxiety. And the queer narrative is fascinating: Madeline is trans. But Maddy Thorson, the creator, didn't know the character was trans when she was making Celeste. Thorson didn't know at the time that she herself was trans. There's something very beautiful and melancholy about that." — Kyle Lueptow
---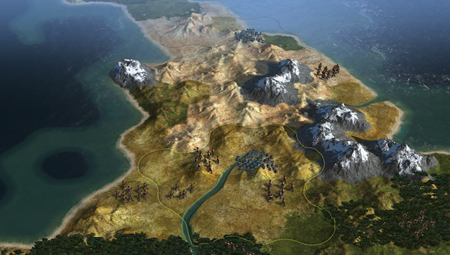 Sid Meier's Civilization V
A turn-based strategy game where players control a civilization as it develops through the ages, achieving cultural enlightenment and technological advancement.

"A lot of strategy games concentrate on military victories. But in Civilization V you can play completely peacefully. You can win by having the most cultural impact on the world, or by getting to the moon. It's a pleasantly, surprisingly positive view of humanity." — Robert Zubek
---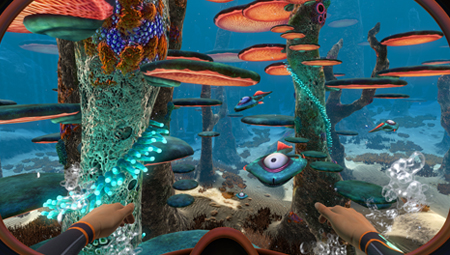 Subnautica
A first-person survival game in which you have crash-landed into the ocean of a mysterious planet.

"You're in this tiny submersible you made, kind of like a glass container around you, and it's going deeper and deeper, to a point where there's no more sunlight. You're puttering along, and then you hear this horrible sound off in the distance, and these fangs come out of nowhere and latch onto [the glass], and this Leviathan creature starts shaking your ship, and the glass starts shattering, and sparks start flying. I literally almost fell out of my chair when this happened. … But I loved it because it inspires this whole sense of wonder." — Jason Chayes
---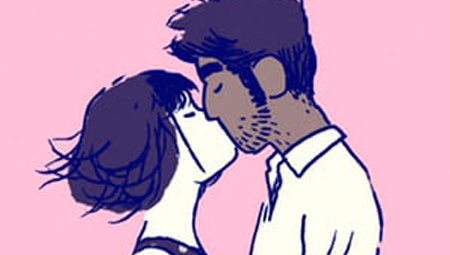 Florence
A 30-minute interactive story that follows 25-year-old Florence through her first love.

"Florence shows how a relationship grows and changes over time. The dialogue system is a bunch of minigames, and it feels more like actual talking than anything I've ever done in a game. It's not at all the kind of game I would make. It's fantastic." — Warren Spector
---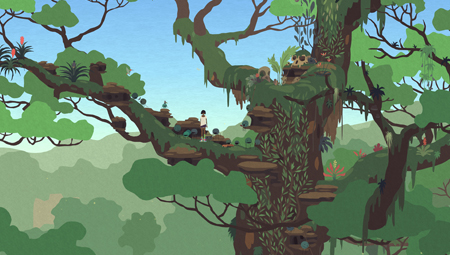 Mutazione
A narrative adventure game starring Kai, a girl who travels to an island of mutants to visit her gravely ill grandfather.

"It is perhaps the most relaxing and rewarding game I've played. The player has to plant and tend to musical gardens while getting to know all the characters around town. The game was a reminder for me to tend to my relationships and community more intentionally, but also the music, art and writing are all so beautiful." — Christina Rosales