Winter 2023
Voices
Mesmin Destin's psychosocial experiments have shown that social forces such as peers, parents, teachers and financial resources shape the academic experiences and life paths of young people. "The right message at the right time can change how someone feels about themself and transform the type of education and life that they might envision and pursue," he says.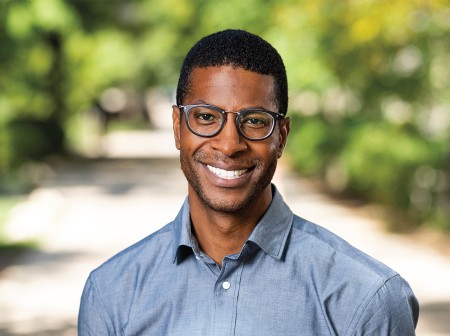 Who says winter in Evanston is no fun? Alumni recall snowball fights, football under a full moon in 5-degree weather, a snowman built on a dorm rooftop and more winter shenanigans.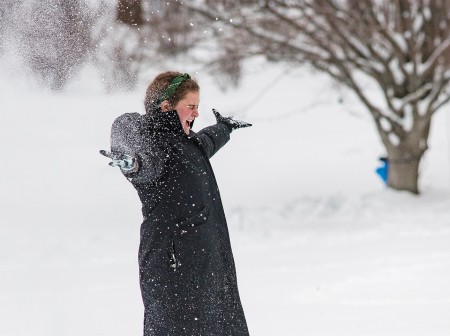 Cody Keenan '02 spent eight years as a White House speechwriter for President Barack Obama '06 H. Now a visiting professor at the Weinberg College of Arts and Sciences, Keenan talked with Northwestern Magazine about his start in politics, what he learned from the former president and what gives him hope.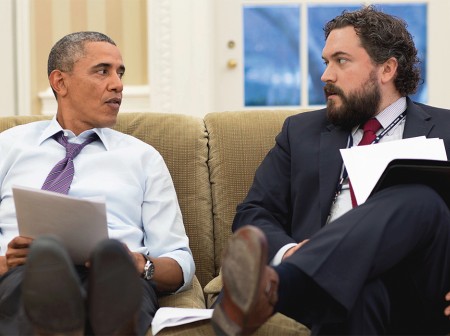 Innovation
Parkinson's disease often causes hand tremors and muscle rigidity, making it difficult to write by hand. After her grandpa was diagnosed with the disease and could no longer write, journalism major Izzy Mokotoff teamed up with biomedical engineering major Alexis Chan to develop SteadyScrib, a special pen and clipboard system that helps counteract Parkinson's symptoms.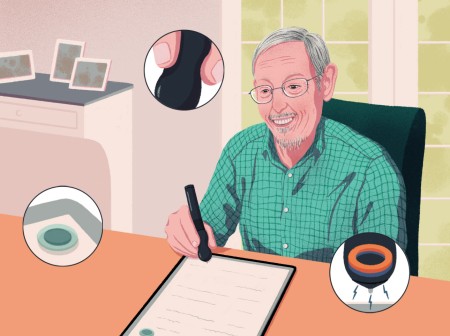 After taking Engineering Entrepreneurship, Ryan Teo launched Minimal Snacks with the goal of revolutionizing snack foods. Teo and his team created an air-dried snack made from beef, shiitake mushrooms, red wine vinegar and salt.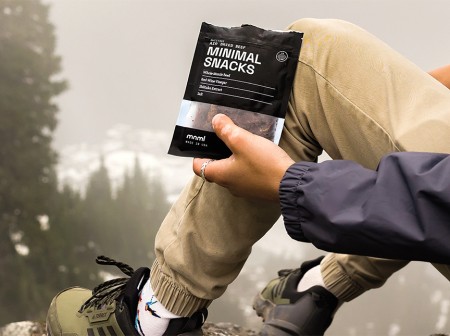 Engineering student Charlotte Oxnam started Cue the Curves as a fashion blog to improve the shopping experience and create a supportive environment for plus-size people. Her mission resonated with many — and got a boost in March 2022, when Oxnam appeared in an international ad campaign for Microsoft Windows 11.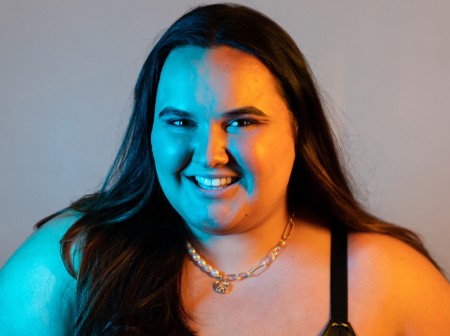 News
At age 8, Sydney Lee '22 MMus was accepted into The Juilliard School's pre-college program, and at 13 she made her orchestral debut with the Pittsburgh Symphony Orchestra. Now, the award-winning cellist performs around the world, dazzling audiences with her heartfelt, classical music.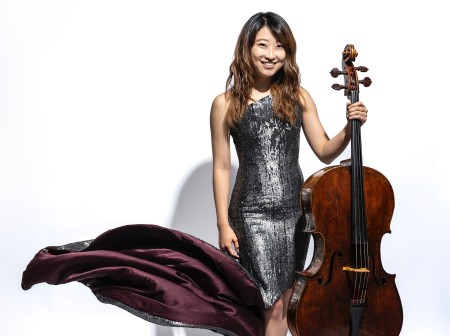 Isabella Twocrow interned for 10 weeks with the Bureau of Indian Affairs, working alongside some of the most important decision-makers when it comes to Native American life, including Secretary of the Interior Deb Haaland. "They're the people protecting tribal sovereignty through policymaking," says Twocrow, who is Oglala Lakota and a member of the Ho-Chunk Nation and co-chair of Northwestern's Native American and Indigenous Student Alliance.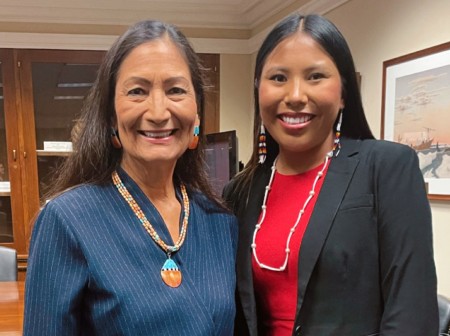 Classroom trips brought Northwestern students around the globe to conduct research on the history of midwivery in England, investigate reports of a power plant sickening residents in Panama, study how Israel is becoming a worldwide leader in water management, and more.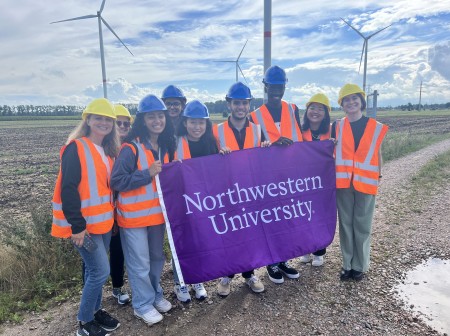 Alumni
In September 2022 Albert Manzone '93 MBA was elected to a two-year term as president of the Northwestern Alumni Association (NAA). He takes the helm at a pivotal moment for the NAA, which is implementing a years-in-the-making strategic vision to cultivate a more engaged and inclusive global alumni community.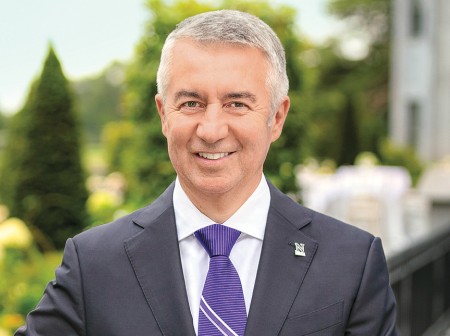 My Northwestern Direction
Kellogg alum Nicolas Rivelis and his wife, Marina, became U.S. citizens at Northwestern — where their story in this country started more than a decade ago.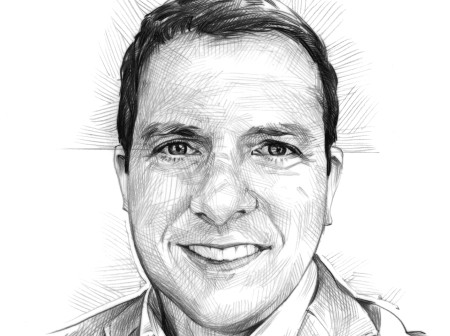 Impact
Norris University Center's East Lawn is poised for a major renovation thanks to the generosity of Northwestern Trustee Frank Cohen '95 and Julie Cohen and Northwestern parents Ken and Jana Kahn. Architecture firm SmithGroup has already begun the design phase of the project, which is scheduled for completion in summer 2024.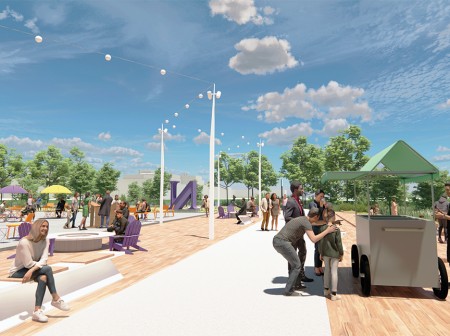 George R.R. Martin '70, '71 MS, '21 H, author of the acclaimed A Song of Ice and Fire novels and co-executive producer of the Emmy Award–winning Game of Thrones series, is sharing his love of storytelling through two gifts to Northwestern's Medill School of Journalism, Media, Integrated Marketing Communications.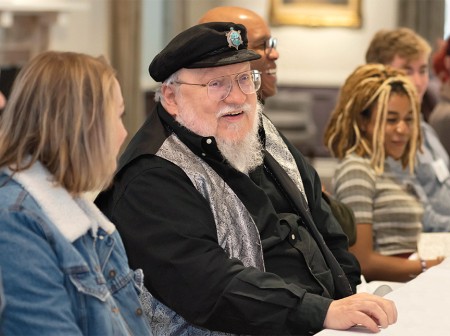 Now in its 15th year, Northwestern's Ryan Graduate Fellowship program comprises more than 200 fellows and spans the globe, bound only by science's smallest unit of measurement. The program supports graduate students dedicated to the exploration of fundamental nanoscale science — and turning that knowledge into practical applications that benefit society — thanks to a generous gift from the Ryan Family.