Research in a Rapidly Changing World
Sociologist Beth Redbird helps us understand the social impact of COVID-19. By Clare Milliken
Research by its very nature is a yearslong — sometimes decadeslong — endeavor, but when you're dealing with a global crisis that changes by the day, the norms fly out the window.
That's what happened for sociologist Beth Redbird in early March, when she and her husband were watching the news and hearing increasingly dire projections about the coronavirus pandemic.
"As we were watching the president's address on March 11, I realized there was a lot going on that I could be surveying," says Redbird, an assistant professor of sociology in the Weinberg College of Arts and Sciences.
At that moment, Redbird decided to focus on how the pandemic would change our social fabric. And as a social scientist whose research is focused on inequality and household well-being, Redbird knew she could help answer that question — but she had to move fast.
Redbird got to work that night, writing up survey questions and reaching out to other faculty for more questions (many responded quickly, eager to help with the project). Within days, the CoronaData U.S. project was underway. Focused on public opinions, behaviors and attitudes related to the COVID-19 pandemic, the nationally representative survey asks how isolated respondents feel, how they are preparing, whether they think the pandemic is a hoax, and whether they think the crisis is fostering a sense of solidarity or community.
Inequality and Economy
Working under tough circumstances is nothing new for Redbird, who faced her own hurdles in getting to Northwestern. Redbird never thought she'd go to college, much less end up as a faculty member in a department full of "nice, kind, wonderful people."
"Growing up, no one asked me, 'What are you going to do when you grow up?'" she says. "There was never a presumption of SAT or ACT prep in my high school because there was never a presumption that any of us would go to college."
Redbird was raised in rural Colorado, where, as she puts it, "you literally crossed a train track and changed economic systems." Redbird grew up on the border between a wealthy community and a poorer one, offering her an early-life look at the economic diversity that now preoccupies her research.
"It was fascinating to see people's different understandings and to observe how things worked on one side of the tracks — from what's considered 'middle class' to the role of government regulation," Redbird says, "and then to see how different those beliefs and structures were on the other side."
Living in poverty in her late teens, Redbird worked part time as a bank teller while in school. "I was trying to hold down a job because you have to eat," she says.
Redbird went on to community college and eventually earned her bachelor's degree. She worked in community development in Ohio, helping people save money for affordable housing, while her now-husband was attending law school at the Ohio State University.
Gathering data on whether financial literacy programs helped people save up for their first home, Redbird realized she had fallen into research and loved the work. She approached the economics department of her husband's university, offering them access to the data she had collected in exchange for research training.
The department took the deal, and after two years of research collaboration, Redbird and her husband moved to California, where Redbird would earn her PhD from Stanford University.
"It took a long time — almost a decade — but I accomplished it eventually," she says of her graduate education.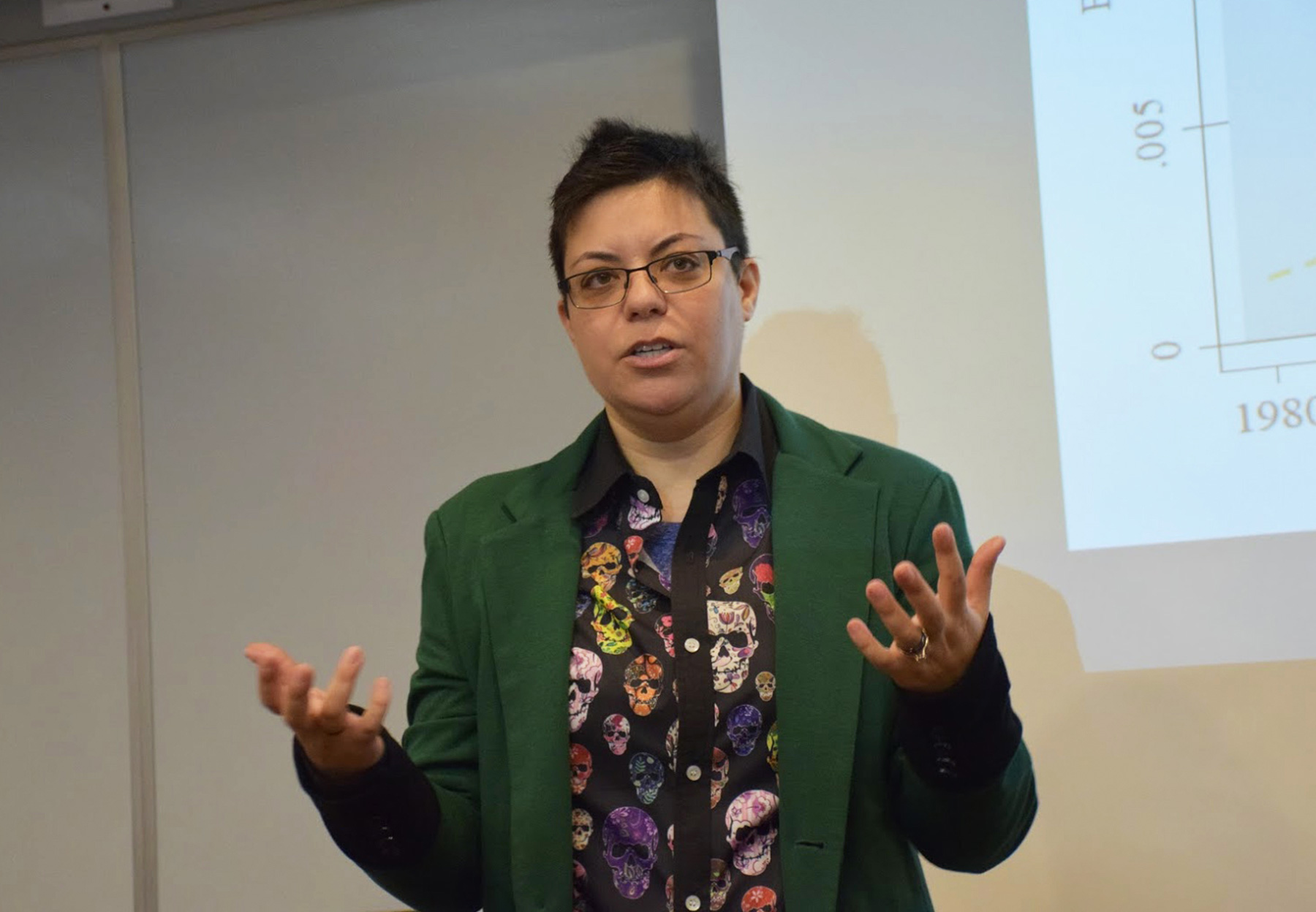 Education as Inspiration
Today, Redbird studies inequality across economic contexts. Her research focuses on the ways in which communities construct their own economic systems — and the inequality that results.
"Inequality is not the natural outcome of the economy," Redbird says. "It's a product of the policies we choose."
She cites as an example the minimum wage. "Low-wage workers spend a greater portion of their income than the wealthy, and so enacting a policy to increase the minimum wage to $15 an hour, for instance, boosts the amount of money in the economy and thus creates economic growth," Redbird says. "Increasing the minimum wage helps the people at the very bottom of the income spectrum, but it also spurs economic growth for everybody else."
Redbird's classes lean heavy on discussion and ask students to examine public policy debates in the news. Then, they delve into the economic systems and beliefs those debates reflect — and reinforce.
Kathryn Albrecht, who took Redbird's class as a first-year graduate student, says Redbird encourages students to bring their own lived experience into the study of social inequality, to the benefit of everyone in the room.
"Beth invites students to think about examples of social inequality in their lives, which builds a really robust and multiperspective foundation for everyone," says Albrecht, who has collaborated on research with Redbird and worked as a teaching assistant in her classes . "Sometimes students don't even realize they're learning in her classes because they're so engaged — the material is so relevant to the universe they live in."
Polling Through a Pandemic
Just days after its launch, Redbird's CoronaData U.S. project received a National Science Foundation Rapid Grant in recognition of its importance and scope. Another piece of the survey project, Redbird says, is data preservation about the government response to the crisis.
"The response has been really decentralized," Redbird says, "It's been led by counties and mayors and city managers. And it's difficult to map that — to know where and when there are shutdowns, or bans on crowd sizes, where events have been cancelled, and where politicians are taking this seriously and where they are not."
Once the pandemic peaks, Redbird and her research team will retool the survey to focus more on what it's like to live in an isolated world and what actions people think the country should take in the aftermath of the pandemic.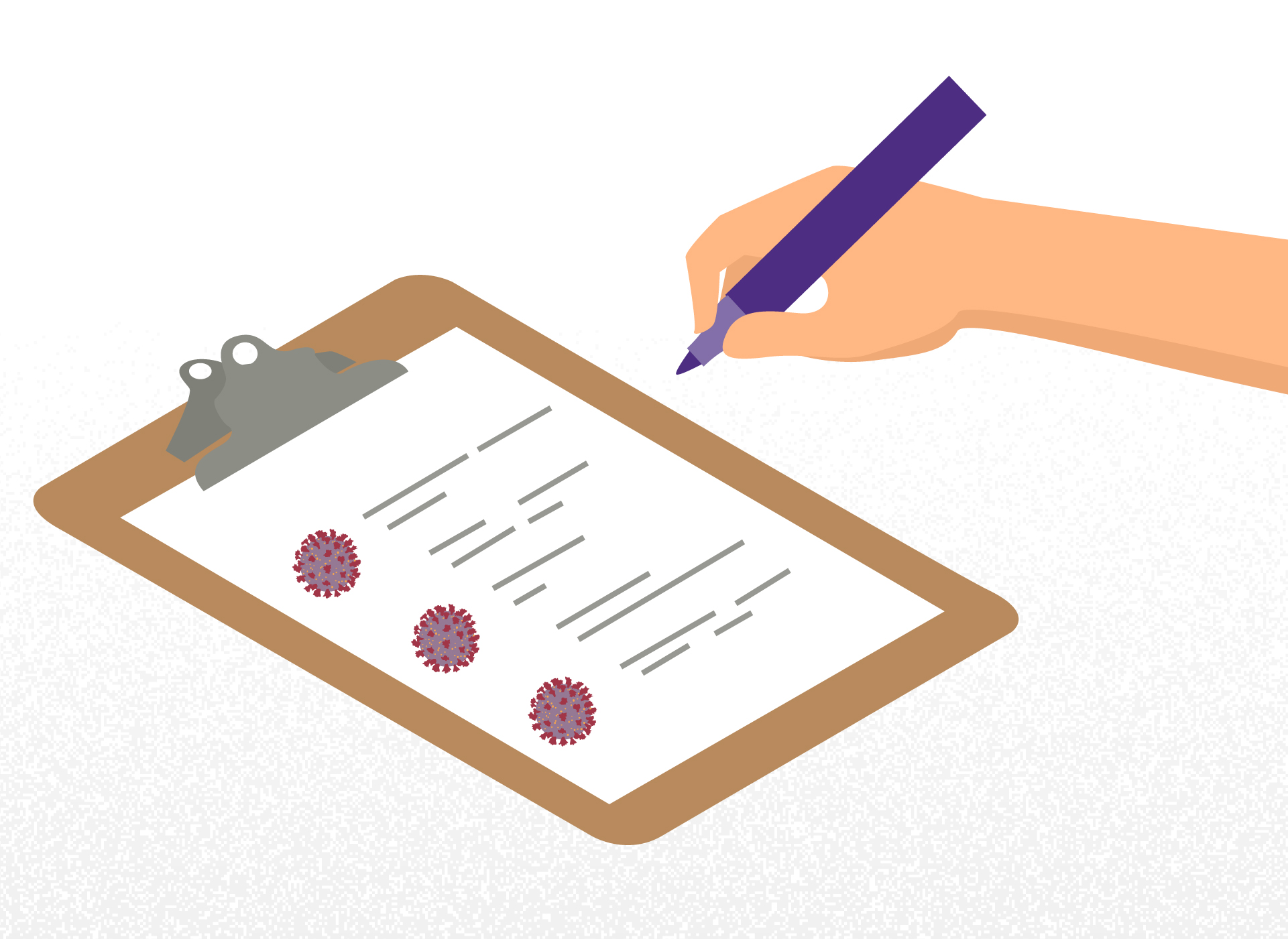 "This is important information for policymakers," Redbird says. "How people are behaving and how they feel and what they think is just as important as whether or not they are filing for unemployment. How we support people through isolation and social change matters enormously to their long-term well-being."
Redbird's research team includes assistant professor of political science Tabitha Bonilla, anthropology professor Thom McDade and fellow sociology professor Andy Papachristos, among others. This sort of interdisciplinary work is just what Redbird loves about Northwestern.
"This work takes a lot of resources — a lot of effort, people and time," Redbird says. "And everyone has been eager to help. We've created this big community of researchers who've decided to focus their expertise on this big social crisis, and Northwestern makes that happen."