Competing to Win in the Age of "Spell-ebrity"
Anthropologist Shalini Shankar studies Generation Z through the lens of the spelling bee. By Monika Wnuk
Although Generation Z — kids born after 1996 — is in some ways just forming its identity, the group is already shaping our society, says Northwestern anthropologist Shalini Shankar.
In her new book, Beeline: What Spelling Bees Reveal About Generation Z's New Path to Success, Shankar interviews spelling bee participants and their parents to understand what insights the competition can offer into the characteristics of Gen Z.
"Bee kids are the bellwethers of Gen Z," says Shankar, professor of anthropology and Asian American studies in Northwestern's Weinberg College of Arts and Sciences. "Gen Z kids are learning to thrive in a highly competitive world, with greater access to the internet and digital tools, and higher expectations of professionalism at a much younger age."
To conduct ethnographic research for her book, Shankar went to 20 different spelling bees, including the Scripps National Spelling Bee, which brings 500 kids ages 6 to 15 from around the United States to the most competitive and public stage of their spelling careers. To put the level of competition in perspective, out of more than 11 million students who participated in local spelling bees last year, only 16 made it to ESPN's televised special.
And then there's the preparation, which can include countless hours spent studying word lists, participating in mock bees online and being quizzed by professional coaches.
What It Takes to Win
"One of the most surprising things I found when interviewing these young spellers was how hard they are willing to work," says Shankar, a sociocultural and linguistic anthropologist. "It isn't simply that they want to compete — they want a shot at the championship. And it really struck me how much they are willing to give up in terms of leisure and free time to achieve their goals."
This desire to win, or to be the best at something, is an emerging characteristic of the larger group of Gen Z kids too, she says. However, just as with spelling, access to the resources necessary to get there is not equal.
"Gen Z kids increasingly go out of their way to seek additional learning outside the classroom — like spelling bees or other competitive brain sports," says Shankar, the mother of two Gen Z children. "And this is where you see parental influence, race and class playing a big role in who has access to these sorts of opportunities."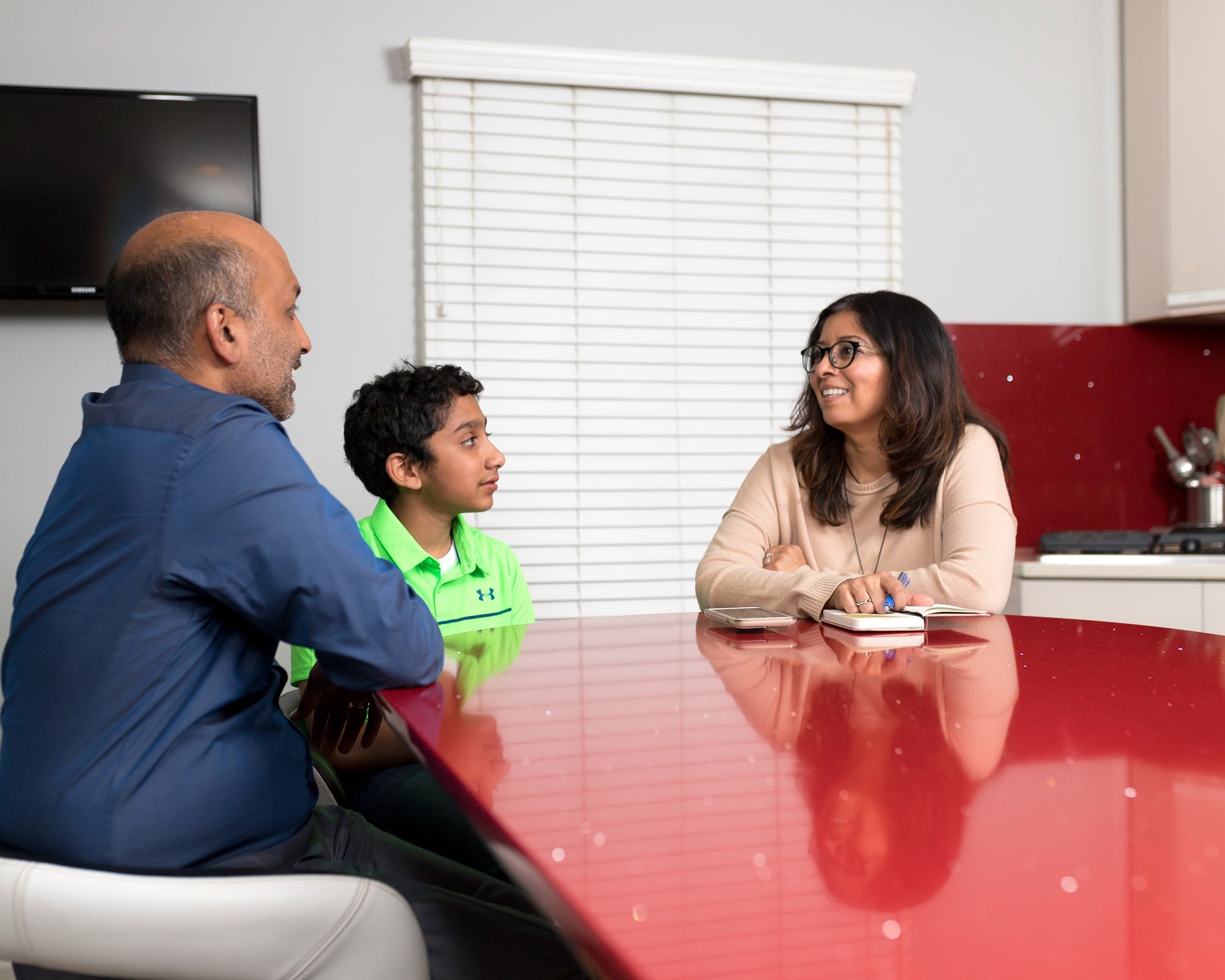 Targeted Parenting for On-Target Kids
Another defining aspect of Generation Z, says Shankar, is that it is the most diverse generation in the country's history and has the highest number of children of immigrants of any generation. South Asian American immigrants are a particular focus of Shankar's research.
"With the passing of the Immigration Act of 1990, we saw a large influx of mainly Indian immigrants arriving with advanced qualifications in STEM fields," says Shankar, who was born in Mumbai. "These immigrants came after prior waves of immigrants had already set up community infrastructures, allowing this wave to direct their focus to their kids."
Shankar describes the parenting of Gen Zers as "stealth fighter parenting," a term coined by generational demographer Neil Howe. It is a departure from the "helicopter parenting" practiced by Baby Boomers, in which parents constantly hover over their children. "Stealth fighter" Gen X parents allow their kids much more independence, interjecting only through quick, focused strikes.
Shankar says the bee version of stealth fighter parenting is "bee parenting, a term I introduced to examine the complexities of what it takes to parent a child who's a competitive speller," says Shankar. "They prioritize competition and preparing for it above their own leisure, and this really sets them apart from parents who advocate for a work-play balance for their children."
Shankar's research shows that South Asian American parents in particular have embraced the spelling bee. Northwestern alumnus Balu Natarajan '92, '96 MD, '99 GME became the first child of South Asian immigrants to win the Scripps National Bee in 1985. In recent years, the last 11 Scripps trophies have gone to an Indian American winner.
Now, Balu's son, Atman, is continuing the family tradition and heading to the Scripps Bee in May for the second time.

A Young Generation Stands Out
Shankar writes that Gen Z kids have a keener understanding of preprofessionalism than previous generations. With access to the internet and kids' reality TV at a younger age, Gen Z kids are able to watch their peers find their niche on YouTube, compete in cooking shows or start companies. This has led Gen Z kids to seek to become market-ready much earlier in life, Shankar says.
And while Gen Z is doing much more than their predecessors at a younger age, Shankar thinks that ultimately they're having a positive impact on society.
"Through passion and dedication, Gen Z is constantly evolving what it means to be a young person in America," says Shankar. "I know I'm inspired every day by my students and my own Gen Z kids, and I want to do everything I can to help all of them achieve their goals."