The Stories of Our Lives
Northwestern alumni answer the call to help heal a wounded world in the wake of the coronavirus.
The pandemic erupted in early spring — and it turned the world upside down. Tragically, more than 165,000 Americans have lost their lives to COVID-19.
Tens of millions have filed for unemployment, and countless others have suffered economic hardships as businesses closed their doors in an effort to "flatten the curve." Social distancing measures have radically altered our interactions. Theaters went dark. Parents became teachers. Churches shut their doors. Zoom replaced human contact.
And in a time of trauma, fear and uncertainty, the Northwestern community has stepped up.
Across the country and around the world, thousands of Northwestern alumni are making a difference, large and small — from medical doctors on the front lines in New York City to food truck operators feeding refugees in Malaysia.
Here are a few of their stories — stories of hope and resilience. We know there are many more stories out there, and we invite you to share them with us. Send your story to letters@northwestern.edu.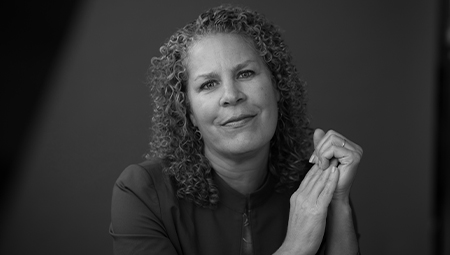 Chinazo Cunningham: On the front lines of the COVID-19 pandemic in New York City since mid-March, Chinazo Cunningham '90 has been caring for patients in one of the cities hardest hit by coronavirus. Cunningham has also become an advocate for more personal protective equipment to help health care workers stay safe. Learn more about the physician and researcher.
Ryan Padgett: Emergency medicine physician Ryan Padgett '97 survived a near-death battle against COVID-19. Padgett spent 16 days on a ventilator, and his story has become both a symbol of hope and a cautionary tale about the dangers of COVID-19. Read more about the fight of his life.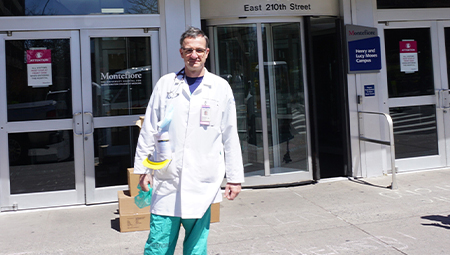 Kenneth Schaefle: When New York City's Montefiore Medical Center admitted its first COVID-19 patient in March, Kenneth J. Schaefle '90 stepped in to help with the hospital's COVID response. Working 12-hour, seven-day rotations, Schaefle fought tirelessly against a disease he had never seen before. Learn how he helped patients and their families.
Karen Kaul: Just in case COVID-19 appeared in the U.S., Karen Kaul '84 MD, PhD, '88 GME ordered reagents and other supplies for her Evanston lab in early February. Those supplies proved critical, and Kaul and her team became the first in Illinois to offer large-scale clinical testing beyond the Illinois Department of Public Health. Read more about the molecular diagnostic expert's COVID-19 test.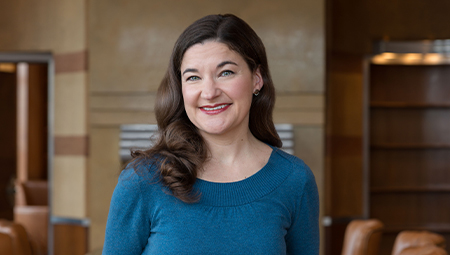 Whitney Owens: Once Cincinnati Museum Center closed to the public in March, Whitney Owens '99 and her staff moved the center's three museum to virtual programming. Owens took the lead, producing the first virtual "Story Tree Time" by recording herself reading one of her daughter's books. Learn how the chief learning officer moved museums online.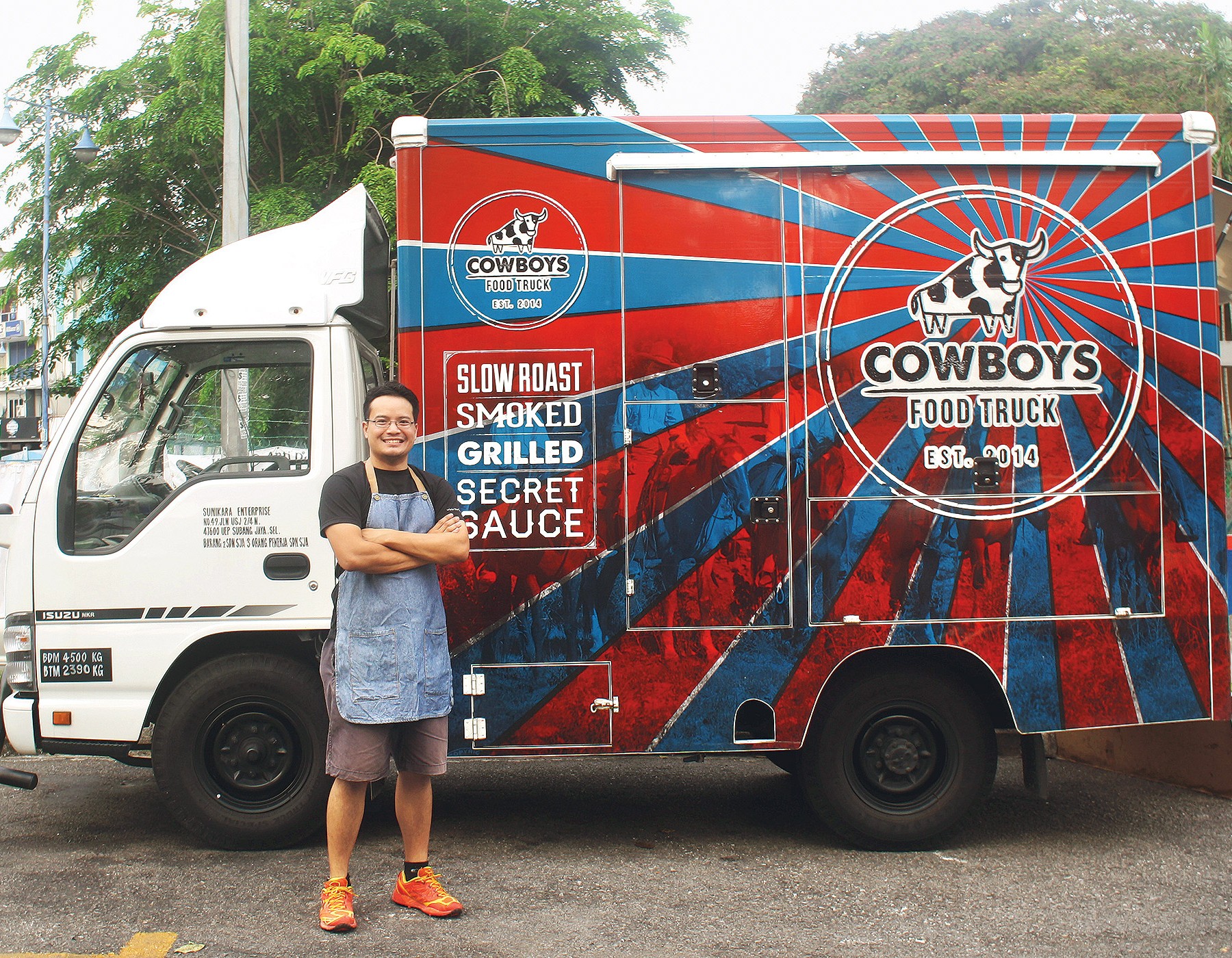 Nizar Ku: Food truck operator Nizar Ku '08 and his friends created a "fund-a-meal" program in Malaysia to provide fresh, hot meals to people in need during the COVID-19 pandemic. They began delivering food to front-line medical workers but soon shifted to serving daily wage earners, including Rohingya refugees. Learn how the Cowboys Food Truck operator sprang into action.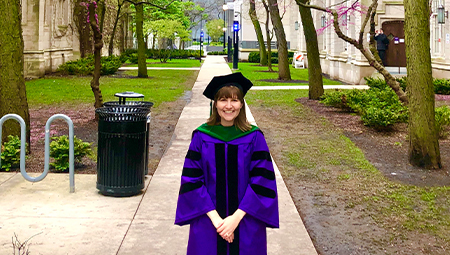 Karly Raber: Karly Raber '20 expected to spend her final months of medical school finishing up her last rotations, but the pandemic upended those plans. Raber, who began her emergency medicine residency in July at Kings County Hospital in Brooklyn, N.Y., wasn't about to sit on the sidelines. Read about the recent grad's COVID-19 monitoring work.
Rachel Bhagwat and Anthony Guerrero: Through their work at NAMI Chicago, an affiliate of the National Alliance on Mental Illness, Rachel Bhagwat '12 and Anthony Guerrero '14, '18 MS, are ­focused on Chicagoans' mental health during the pandemic and beyond. They're seeing an unprecedented need for their services and helping connect people with emergency resources. Read more about these mental health champions.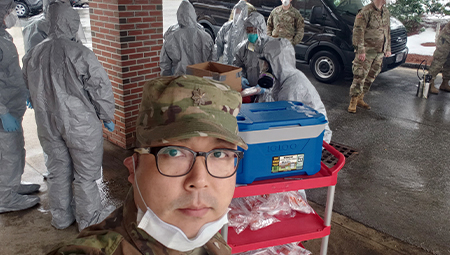 Ryan Lee: In response to the pandemic, Ryan Lee '03 began leading 18 Massachusetts Army National Guard strike teams, coordinating COVID-19 testing for some of the state's most at-risk residents. Lee has helped train 225 soldiers who have administered more than 100,000 tests in partnership with the Massachusetts Department of Public Health. Read more about Lee's leadership.
Tista Ghosh: Bringing her public health experience to the private sector, Tista Ghosh '99 is advising Fortune 500 companies on how to keep their operations running as safely as possible during the COVID-19 pandemic. Learn more about the senior director of impact evaluation.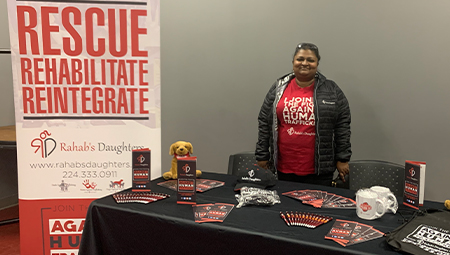 Sharmila Wijeyakumar: Sharmila Wijeyakumar '19 MS founded Rahab's Daughters to rescue, rehabilitate and reintegrate survivors of human trafficking in Illinois. She says there is an unprecedented need to combat human trafficking during the COVID-19 pandemic. Read about the mission of Rahab's Daughters.