Environment
What Inspires Me
Fall 2018
Yarrow Axford, associate professor of Earth and planetary sciences "Teaching is a really remarkable source of inspiration. I teach classes not just for Earth scientists but also for students in McCormick and Medill, even the law school.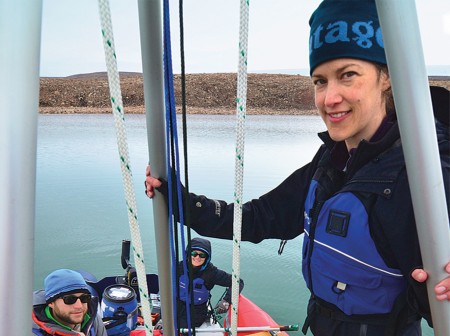 My Northwestern Direction
The old masters painted with pigments derived from a variety of minerals, metals and plant-based dyes. I paint with iron oxide extracted from toxic sludge that seeps out of Appalachian coal mines and pollutes Ohio rivers.