Since the COVID-19 pandemic began, many small businesses, including those owned by Northwestern alumni, have faced challenging circumstances and uncertain futures.
In June 2020 the Northwestern Alumni Association (NAA) launched the Northwestern Alumni-Owned Small Business Directory to help connect and support fellow Wildcats. The searchable online catalog allows alumni business owners to share their products and services.
The still-growing directory, which includes the ability to sort businesses by location and owners' self-selected identities, underscores the diversity of the Northwestern alumni community. Featuring more than 650 businesses from 42 states and nearly two dozen countries and regions, the directory lists traditional service providers in areas such as finance and the law as well as those offering music lessons and tangible items, from art to baked goods. Here are three of the alumni businesses.
Booked by Iman
While studying abroad in Florence, Italy, as an undergraduate, Iman Childs '14 encountered many African immigrants, from street vendors to her hair stylist. She became inspired to learn more about them amid efforts to change a law that would allow the children of immigrants born in Italy to gain citizenship. Childs earned a Fulbright scholarship and filmed a documentary about their integration into Italian society.
The experience influenced Childs, a freelance video editor, to start Booked by Iman, a New York City–based company that helps travelers connect with communities of color abroad. From New Year's Eve revelry in Ghana to Toronto's annual Caribbean Carnival, Booked by Iman offers budget-conscious custom trip itineraries as well as curated group excursions.
Although pandemic-era travel restrictions stalled Childs' business in 2020, she has seen renewed interest in international travel. This spring, Childs is leading a group trip to Morocco, and she aims to direct five or more trips each year to enrich travelers' lives and broaden their perspectives.
"Travel helps you realize we're not that different from each other," Childs says.
Spark Collection
Irene Liang Kang '11, '11 CERT and her husband, Chris Kang '12, wanted to pass down the Chinese and Korean languages to their young son. That experience inspired her to launch Spark Collection to provide families with resources to learn, celebrate and sustain Asian language and culture in fun, meaningful ways.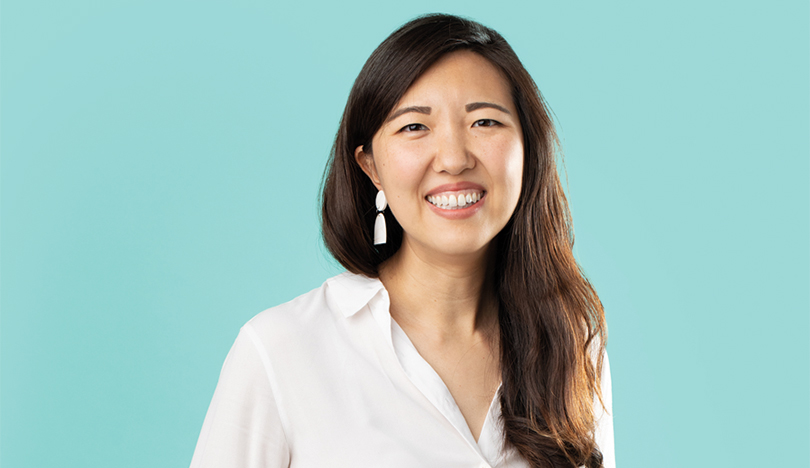 Last year Kang created illustrated, bilingual storybooks in Mandarin-English and Hindi-English. The launch followed a Kickstarter campaign that surpassed its fundraising goal in two days.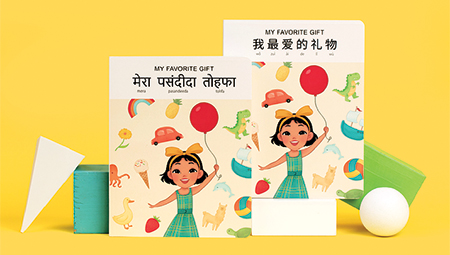 This year the Austin, Texas-based company will debut a Korean-English edition of its first storybook while Kang completes two additional storybooks and develops products to facilitate hands-on learning.
While lively instruction remains Kang's primary aim, she also hopes Spark Collection will boost representation of Asian culture in media and society, a cause she first championed as an undergrad in the Asian Pacific American Coalition student group.
"I would love for Spark Collection to be a trusted brand for individuals and families who are looking for high-quality educational resources to teach language and culture to kids," Kang says.
GrüneStrasse Backpack Co.
As a U.S. Marine stationed at the Pentagon from 1999 to 2010, Aaron Weiss '92 wanted to bike to work. That, however, proved difficult.
"You can't have a wrinkled uniform in the Marines," Weiss says.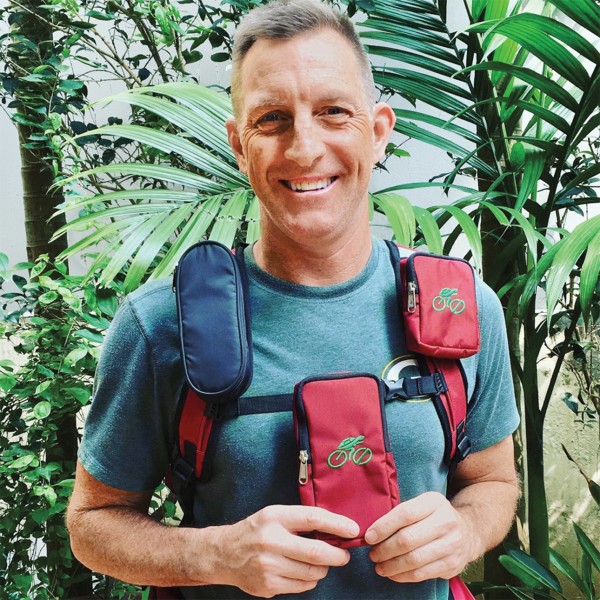 Living in Vietnam following his 2017 retirement from the Marines, Weiss solved the problem by transforming product sketches into a backpack designed for bike commuters. The Shellback — the flagship product from Weiss' 3-year-old company, GrüneStrasse ("green street" in German) — promises to transport work essentials and crease-free attire safely to the office via a backpack that features a foldable garment bag, ventilated back panels and reflective fabric.
Following a $40,000 Kickstarter campaign in early 2020, Weiss poured capital into inventory and began lining up trade shows and corporate-branded programs. Then, the COVID-19 pandemic shuttered offices and threatened Weiss' well-crafted plans.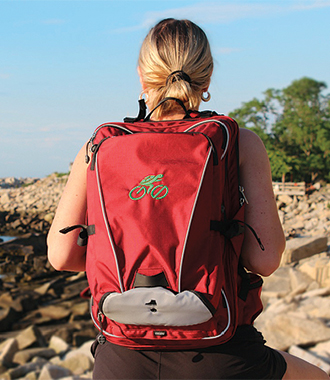 Resilient and creative, Weiss has cultivated promising relationships with international partners. He hopes that a more health-conscious society will embrace bike commuting as offices continue to reopen.
"If I can get more people biking to work as opposed to driving their cars, that's the ultimate goal," Weiss says.