Fall 2018
Discovery
You can add climate change to the list of threats that might harm certain species of bees. A study done by Northwestern and the Chicago Botanic Garden found that warmer temperatures may drive local extinction of mason bees in naturally warm climates.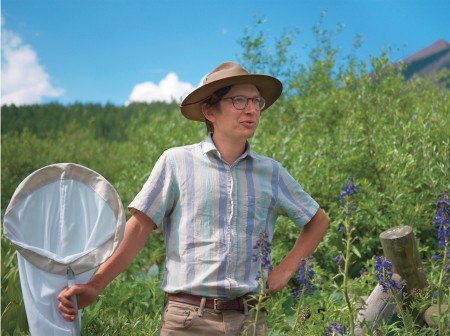 Innovation
A Northwestern student-led startup is commercializing a material that can treat contaminated wastewater from industrial processes more efficiently and effectively than market competitors. NUMiX Materials will provide industrial users with a platform of water treatment sorbent powders to remove toxic materials from their wastewater streams. Working with a patented ion exchange technology from the lab of Northwestern chemistry professor Mercouri Kanatzidis, the student startup is bringing to market a material that can capture an array of heavy metals from contaminated water.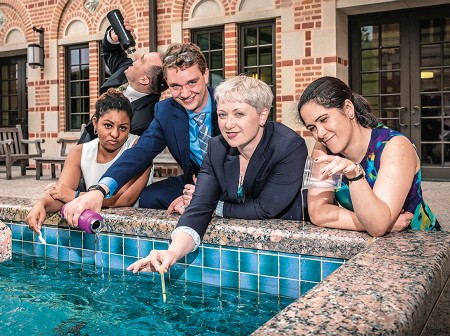 Three Kellogg grads teamed up to launch Cariset, a startup that makes a high-fashion, high-function leather backpack for women.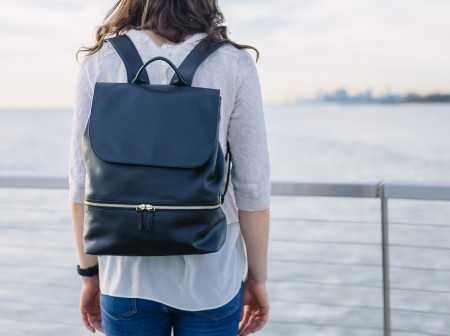 Alumni
Samir Mayekar '06, '13 MBA has had no shortage of purple pride since his days as a drum line captain in the Northwestern University "Wildcat" Marching Band. He began volunteering for the Northwestern Alumni Association more than a decade ago and was elected as the NAA's youngest president in history in September.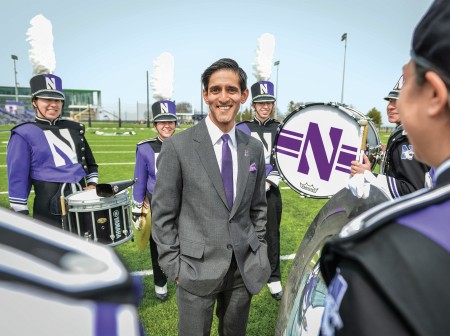 My Northwestern Direction
My Northwestern Direction
One day during my freshman year, I was sitting in the McCormick Foundation Center during an introductory journalism course where different professors would come in and give us a cursory overview of different sectors in the industry: digital, broadcast television and magazines. But the lecture that day was the one I had been waiting weeks for: radio.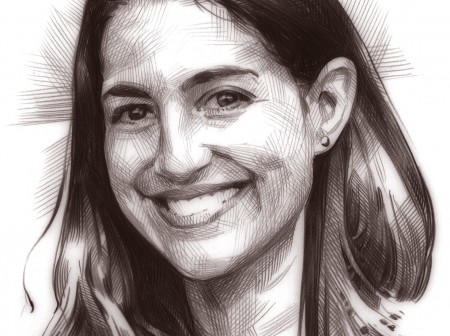 "We Will" Update
A major new commitment from Northwestern University Trustee T. Bondurant "Bon" French '75, '76 MBA and his wife, Hollis "Holly" S.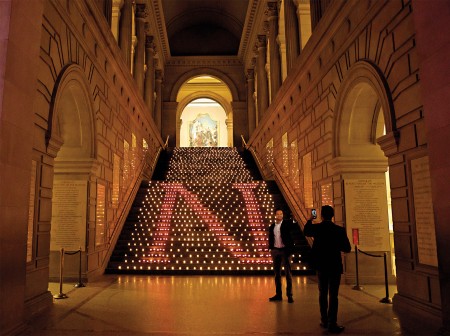 A major new commitment from Northwestern University trustee and alumnus T. Bondurant "Bon" French '75, '76 MBA and his wife, Hollis "Holly" S.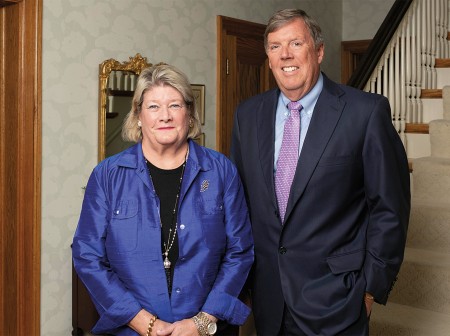 New and renovated facilities on the Evanston campus are changing the way students in varsity, club and intramural sports practice, study and perform, thanks to the generosity of Northwestern Athletics and Recreation supporters. On April 5 an on-field celebration was held to honor key benefactors who made Ryan Fieldhouse and Wilson Field a reality.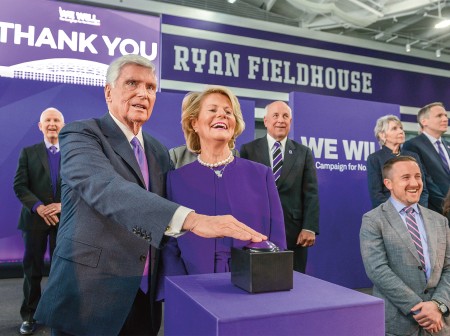 Online Exclusives
Longtime audio engineer and professor Benj Kanters now focuses on hearing conservation.