In Memoriam
In memoriam is a page to read featured obituaries of Northwestern alumni, faculty and staff. Visit Remembrances to read memorials of Northwestern community members submitted by their family or peers. Please send obituaries to alums@northwestern.edu.
Filter alumni by decade:
Narrow to: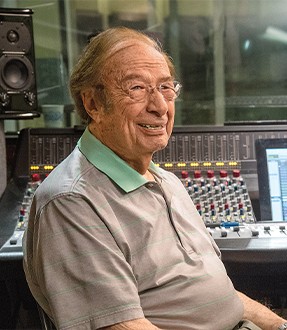 Alan R. Tripp '37, Bryn Mawr, Pa., Dec. 24, 2020, at age 103. An author, broadcaster and reporter, advertising executive and songwriter, Tripp remained active throughout his life. A U.S. Army veteran, Tripp graduated from Northwestern with an undergraduate degree in business. He went on to contribute to famous ad campaigns for Good & Plenty candy and Frank's Beverages. In 1946 he became president of the ad agency Bauer, Tripp, Foley and, two decades later, served as president and CEO of Product Resources International. Between 1992 and 2015 he published four books, and in 2019, at the age of 102, he released Senior Song Book, a collection of eight songs that went viral on YouTube. Tripp is survived by his son, Jeffrey, three grandchildren and eight great-grandchildren.
Photo: Lisa Schaeffer Photography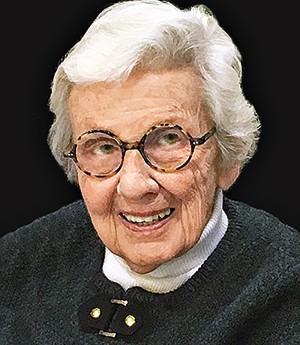 Margaret "Mickey" Gerber '39, '44 MD, Evanston, Sept. 23, age 103. An ophthalmologist, Gerber was among the first women in that specialty. She was one of only four women in her class at the Feinberg School of Medicine. Gerber received a four-year, full-tuition grant from the Kellogg Foundation and graduated at the top of her class. She opened a private practice in Evanston, served as a member of the surgical staff of Evanston Hospital and was the ophthalmologist for Northwestern University Student Health Services. She retired at age 66. Gerber self-published her memoir, My First 100 Years, at age 99. She is survived by her nephews, David, Bill and Stephen; and her niece, Julia.