In Memoriam
In memoriam is a page to read featured obituaries of Northwestern alumni, faculty and staff. Visit Remembrances to read memorials of Northwestern community members submitted by their family or peers. Please send obituaries to alums@northwestern.edu.
Filter alumni by decade:
Narrow to: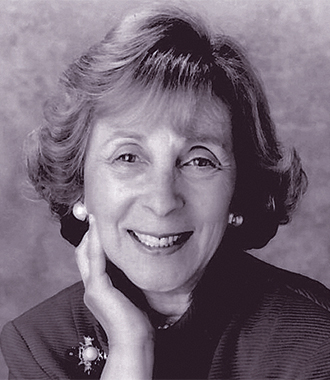 Josephine "Jo" Baskin Minow '48, Chicago, Feb. 17, 2022, at age 95. A Chicago philanthropist and civic activist, Minow co-founded the Northwestern University Women's Board in 1978 and served on the boards of the Juvenile Protective Association and Chicago History Museum, among others. While at Northwestern, she advocated against the exclusion of racial minorities from University housing. Minow later taught kindergarten and fifth grade at Francis W. Parker School in Chicago and wrote three children's books. She and her husband, former Federal Communications Commission chairman Newton Minow '49, '50 JD, '65 H, supported the Northwestern Pritzker School of Law for decades. The Newton N. Minow Endowed Fund was established in their honor and supports the Newton N. Minow Visiting Professorship and the Newt and Jo Minow Debate Series, a cherished Law School tradition. She is survived by Newt, her husband of 72 years; daughters Nell, Martha '12 H and Mary; and grandchildren Ben, Rachel and Mira.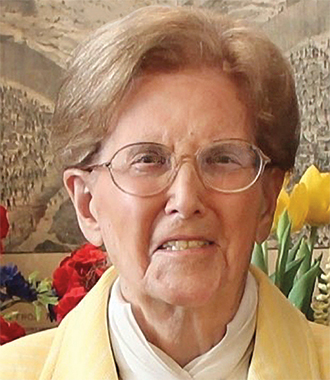 Theo Ahrends Kenyon '44, Peoria, Ill., Nov. 19, 2021, at age 99. Kenyon worked on her high school newspaper and developed a passion for journalism that turned into a lifelong career. She became the first woman edi- tor of The Daily Northwestern in 1943 and, after graduating from Northwestern, returned to her hometown in 1944 to work for The Peoria Star (later renamed The Journal Star), where she was on staff for 66 years. While many women journalists in that era wrote for the women's pages, Kenyon covered hard news, reporting on presidential visits and the local arts community. She played a key role in the newspaper's fight to unionize in the 1950s and served as president of the Peoria Newspaper Guild twice. Kenyon is survived by several cousins.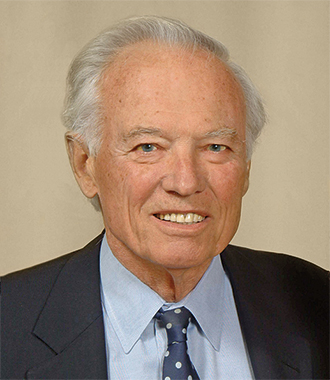 Howard J. Trienens '45, '49 JD, '95 H, Glencoe, Ill., July 26, 2021, at age 97. A life trustee and former chair of the Board of Trustees, Trienens generously supported Northwestern. After graduating in 1949, Trienens joined the law firm Sidley Austin as an associate. He served as law clerk to U.S. Supreme Court Chief Justice Fred M. Vinson before returning to Sidley, where he worked from 1956 until his death. In honor of his service, the partners at Sidley Austin established the Howard J. Trienens Visiting Judicial Scholar Program and the Howard J. Trienens Professorship, which have benefited the Northwestern Pritzker School of Law. He received Northwestern's Alumni Medal in 1996. He was the first recipient of the Law School's Distinguished Alumni Award in 2013 and was elected to the University's Athletic Hall of Fame in 2018. In memory of his late wife, Paula Miller Trienens '47, he created the Howard & Paula Trienens Fund to support The Robert H. Lurie Comprehensive Cancer Center of Northwestern University. He also supported the renovation of Welsh-Ryan Arena's practice facility, which is named the Trienens Performance Center in his honor. He is survived by his daughter and fellow Northwestern trustee Nan Trienens Kaehler '79 MA/MS; his son, Kip; nine grandchildren; and 14 great-grandchildren.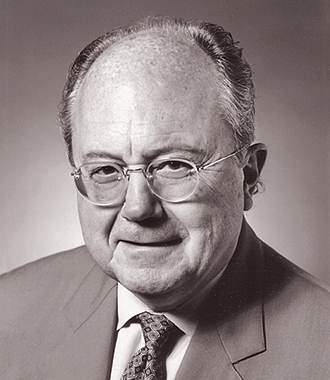 Howard J. Sweeney '49, '51 MD, Northbrook, Ill., March 27, 2021, at age 94. Sweeney was an orthopedic surgeon who worked in the Department of Athletics and Recreation for 38 years. He began working at Evanston Hospital in 1957 and also taught at the Feinberg School of Medicine. In 1964 he became the Wildcats' team surgeon, then served as the head team doctor, overseeing the treatment of all injuries for every Northwestern athlete until his retirement in 2002. In honor of Sweeney, Northwestern Athletics' sports medicine department created the Howard Sweeney Award of Excellence in 2004 and inducted him into the University's Athletic Hall of Fame in 2007. Sweeney also founded the Global Arthroscopy Foundation, which brings fellows from other countries to Chicago for instruction on arthroscopic surgery. Sweeney is survived by six children, 21 grandchildren, 12 great-grandchildren and three nieces. Photo: Courtesy of Northwestern Athletics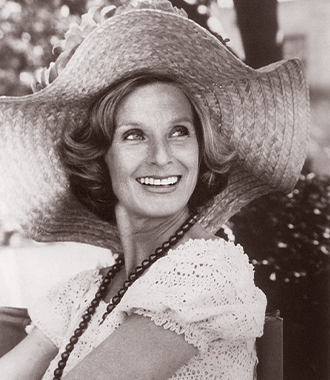 Cloris Leachman '48, '14 H, Encinitas, Calif., Jan. 27, 2021, age 94. The Academy Award, Golden Globe and Emmy-winning actress was best known for her comedic television roles in The Mary Tyler Moore Show, The Facts of Life and Malcolm in the Middle.
Born and raised in Des Moines, Iowa, Leachman acted in local children's theater starting at age 7. Leachman enrolled in the School of Communication at Northwestern, where studied theater and appeared in the Waa-Mu Show.
She stepped away from Northwestern to enter the world of beauty pageants — she was a Miss America finalist in 1946 — and later professional acting, first on Broadway in productions of South Pacific and As You Like It and then on TV and in films.
Leachman won eight Primetime Emmy Awards — most prominently for her role as Phyllis Lindstrom on The Mary Tyler Moore Show — and received 22 nominations.
She had roles in dozens of films, including The Last Picture Show, for which she won an Oscar for best supporting actress. She had several roles in Mel Brooks films, including History of the World, Part 1 and Young Frankenstein, in which she played the memorable Frau Blücher.
Leachman was inducted into the Television Academy Hall of Fame in 2011 and even at the end of her life remained active in the entertainment industry, appearing in the 2019 revival of Mad About You. In 2008 she made an appearance on Dancing with the Stars, where she finished seventh. At 82, she was the oldest contestant to ever appear on the show. Leachman had roles in several films now in postproduction and slated for release in 2021.
She was awarded an honorary degree from Northwestern in 2014.
Leachman is survived by her sons, Morgan, Adam and George Englund, a daughter, Dinah Englund, and seven grandchildren.
Marilyn Lang Scott '46, Branford, Conn., Jan. 4, 2021, at age 96. Scott began composing commercial jingles when she was a student in the School of Communication during World War II, launching her 30-year songwriting career. With her husband, Alan, who wrote the lyrics to her music, Scott composed widely broadcast jingles for Cheerios, United Airlines, Kmart, Frito-Lay and Nestlé. Scott's music also appeared on Sesame Street and other musical productions. In 1949 she composed a United World Federalists rally anthem that was performed at Madison Square Garden. A peace activist, Scott used her composition talents to advocate against war and for progressive causes and organizations, such as the Equal Rights Amendment and the Environmental Protection Agency. Scott is survived by her husband; her children, Anne and Alan; three grandchildren, and her niece and nephews.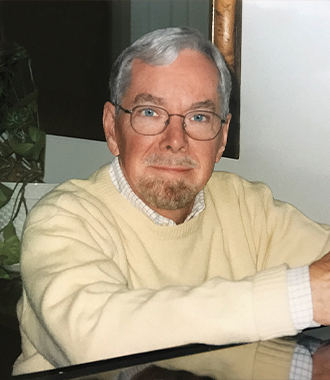 Wilson E. Stone '49, East Hampton, N.Y., Nov. 2, 2020, at age 93. A composer, lyricist and piano accompanist, Stone wrote songs for the Waa-Mu Show beginning in his first year at Northwestern and continuing after he graduated. For the 1951 show, he wrote "Back in the Old Routine," which was later recorded by Bing Crosby and Donald O'Connor. Stone worked at Paramount, where he wrote music and lyrics for films including Shane, Sabrina and War and Peace. His wife, Dorothy Aull, acted in some of his industrial musicals, a genre of musicals created specifically for corporations that featured lyrics about their products. He was inducted into the Waa-Mu Hall of Fame in 2006, the show's 75th anniversary year. Stone is survived by his daughter, Susanna Stone, and a sister, Elizabeth Harris.