In Memoriam
In memoriam is a page to read featured obituaries of Northwestern alumni, faculty and staff. Visit Remembrances to read memorials of Northwestern community members submitted by their family or peers. Please send obituaries to alums@northwestern.edu.
Filter alumni by decade:
Narrow to: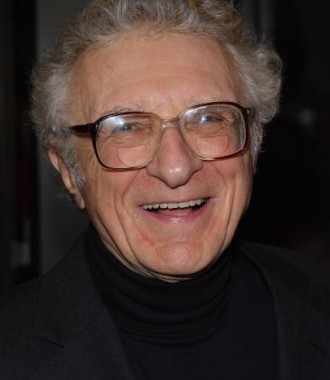 Sheldon Harnick '49, '18 H, New York City, June 23, 2023, at age 99. Harnick, a highly acclaimed lyricist and composer, was best known for his work with Jerry Bock on the Tony Award–winning musi­cals Fiorello! and Fiddler on the Roof. Harnick and his collabora­tors won the 1960 Pulitzer Prize in drama for their work on Fiorello!. He also received the 2009 Oscar Hammerstein Award for Lifetime Achievement in Musical Theatre and the 2016 Drama League Award for Distinguished Achievement in Musical Theatre. Harnick, who grew up in Chicago, served in the U.S. Army Signal Corps. While stationed at Robins Air Force Base in Georgia, he wrote songs and performed in shows for his fellow troops. After an honorable discharge in 1946, he enrolled at Northwestern, where he partici­pated in The Waa-Mu Show. Though Harnick moved to New York City in 1950 to pursue his Broadway career, he kept close ties with Northwestern. His musical Dragons pre­miered at Northwestern in 1984. A decade later, his musi­cal A Wonderful Life was one of the first shows that played in the newly remodeled Cahn Auditorium. In 2009 the American Music Theatre Project mounted a staged read­ing of Harnick's adaptation of Molière's A Doctor in Spite of Himself. Harnick is survived by his wife, Margery; their children, Beth and Matthew; and four grandchildren.
Photo Credit: Getty Images/Stephen Lovekin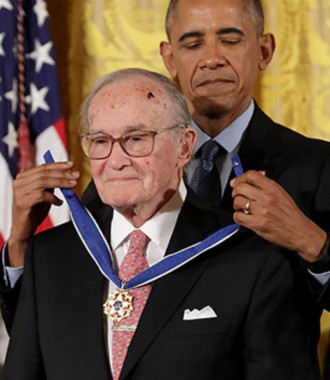 Newton N. Minow '49, '50 JD, '65 H, Chicago, May 6, 2023, at age 97. An accomplished communications expert and attorney, Minow originated the idea for the first televised presidential debates and called TV a "vast wasteland" in a famous 1961 speech as Federal Communications Commission (FCC) chairman. After graduating with his law degree, Minow served as law clerk to Chief Justice of the United States Fred M. Vinson and then as assistant counsel to Illinois Gov. Adlai Stevenson '26 JD. President John F. Kennedy appointed Minow chairman of the FCC in the early 1960s, during which time Minow drafted legislation that expanded the broadcast spectrum and promoted the use of satellite technology. Minow served in the Kennedy Administration until 1963, then returned to Chicago in 1965 and joined the law firm Leibman, Williams, Bennett, Baird & Minow, which merged with Sidley & Austin. He was a partner there until 1991, when he became senior counsel. He was chair of the Public Broadcasting Service, co-chaired the 1976 and 1980 presidential debates and was awarded the Presidential Medal of Freedom by President Barack Obama '06 H in 2016. Minow, the Walter Annenberg Professor Emeritus of communications and law at Northwestern, joined the Board of Trustees in 1975 and became a life trustee in 1987. His friends and colleagues established an endowment that funded a professorship in honor of Minow in 2014. The gift also created the Newton and Jo Minow Debate Series at the law school, first held in 2015. He received the Northwestern Alumni Association's Alumni Medal in 1978 and an Alumni Merit Award in 1963. Minow and his wife, Josephine "Jo" Baskin Minow '48, who died in February 2022, were married for more than 70 years. Minow is survived by his children, Martha Minow '12 H, Nell and Mary.
Photo Credit: Getty Images/Chip Somodevilla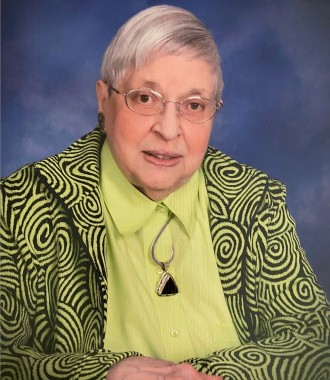 Louann Hurter Van Zelst '49, '51 MA/MS, Glenview, Ill., Feb. 15, 2023, at age 94. After training under the tutelage of a Russian prima ballerina, Van Zelst per­formed onstage in musicals as a teen. At Northwestern, she partic­ipated in University Theatre pro­ductions and The Waa-Mu Show. Van Zelst remained involved in the Northwestern community, serving as director-at-large of the Northwestern Alumni Association; a member of the School of Speech Steering Committee; editor of Dialogue, the School of Communication magazine; and co-chair for the campaign to build Northwestern's Sheil Catholic Center and Galvin Memorial Chapel. She received an Alumni Service Award in 1978 and served on the Northwestern Board of Trustees from 1980 to 1983. She and her husband, Theodore Van Zelst '45, '48 MS, funded the School of Communication's Van Zelst Research Chair in Communication in 1981. She is survived by her children, Anne, Jean Van Zelst Bierner '89 MA/MS and David; seven grandchildren; and three great-grandchildren.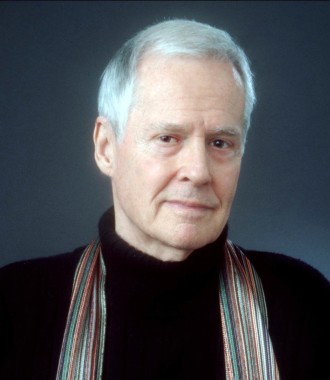 Ned Rorem '44, '77 H, New York City, Nov. 18, 2022, at age 99. A Pulitzer Prize–winning composer, Rorem wrote more than 500 art songs and orchestral pieces over his lifetime. Growing up on Chicago's South Side, he began composing music at a young age. He was known for composing pieces to accompany classic poetry as well as dramatic orchestral arrangements, for which he drew inspiration from the natural world. After graduating from Northwestern, he attended the Curtis Institute of Music and earned his master's degree from the Juilliard School. He received a Fulbright Fellowship in 1951, a Guggenheim Fellowship in 1957 and the Pulitzer Prize for his orchestral concerto Air Music in 1976. He also received an honorary doctorate from Northwestern in 1977. In addition to composing, Rorem kept a journal for most of his life and published 15 books of his diaries. He served as president of the American Academy of Arts and Letters from 2000 to 2003 and received the Lifetime Achievement Award from the American Society of Composers, Authors and Publishers. His art songs continue to be studied by voice students at the Bienen School of Music. Rorem outlived all of his immediate family members.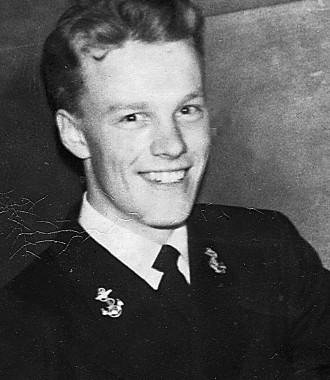 James Norton Krebs '45, Marblehead, Mass., July 20, 2022, at age 98. A pioneering engineer for General Electric (GE), Krebs worked on the high-bypass turbofan, the fuel-efficient engine that powers many jets today. Krebs began working as a GE test engineer in 1946. As GE's vice president for military programs from 1978 to 1985, Krebs led development of the jet engine used in F-110 fighters and B-1 and B-2 bombers. In 1982 he was elected to the National Academy of Engineering. Krebs retired from GE in 1985, and seven years later he received the Reed Aeronautics Award, the highest honor granted by the American Institute of Aeronautics and Astronautics, for his work on the high-bypass turbofan. Born in Minnesota, Krebs developed an avid interest in photography at a young age. He later published multiple books of photography documenting his global travels while working for GE. While he was an undergraduate at Northwestern, Krebs met his future wife, Margie "Mitch" Mitcheson '52, in a first-year English course. They married in 1945, shortly after Krebs graduated with a bachelor's degree in mechanical engineering and joined the U.S. Naval Reserve. He briefly served during World War II. Krebs funded the James N. and Margie M. Krebs professorships at the McCormick School of Engineering to honor outstanding teaching on engineering and the environment. He donated a number of artworks from his personal collection to Northwestern's Mary and Leigh Block Museum of Art. After his first wife passed, Krebs married a childhood friend, Mimi May Nolte McClellan, in 2006. McClellan died in 2019. Krebs is survived by his sister, Carolyn Dukes; children Leslie, David, Stephen and Mark; and six grandchildren.
Read more about James Norton Krebs from the McCormick School of Engineering.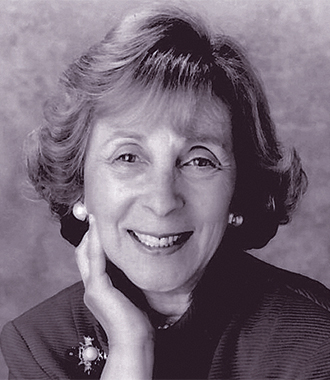 Josephine "Jo" Baskin Minow '48, Chicago, Feb. 17, 2022, at age 95. A Chicago philanthropist and civic activist, Minow co-founded the Northwestern University Women's Board in 1978 and served on the boards of the Juvenile Protective Association and Chicago History Museum, among others. While at Northwestern, she advocated against the exclusion of racial minorities from University housing. Minow later taught kindergarten and fifth grade at Francis W. Parker School in Chicago and wrote three children's books. She and her husband, former Federal Communications Commission chairman Newton Minow '49, '50 JD, '65 H, supported the Northwestern Pritzker School of Law for decades. The Newton N. Minow Endowed Fund was established in their honor and supports the Newton N. Minow Visiting Professorship and the Newt and Jo Minow Debate Series, a cherished Law School tradition. She is survived by Newt, her husband of 72 years; daughters Nell, Martha '12 H and Mary; and grandchildren Ben, Rachel and Mira.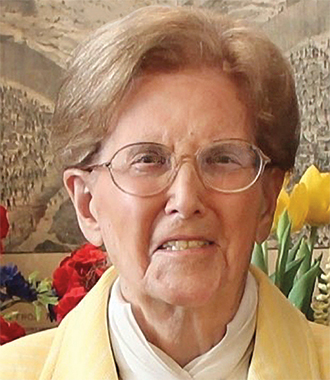 Theo Ahrends Kenyon '44, Peoria, Ill., Nov. 19, 2021, at age 99. Kenyon worked on her high school newspaper and developed a passion for journalism that turned into a lifelong career. She became the first woman edi- tor of The Daily Northwestern in 1943 and, after graduating from Northwestern, returned to her hometown in 1944 to work for The Peoria Star (later renamed The Journal Star), where she was on staff for 66 years. While many women journalists in that era wrote for the women's pages, Kenyon covered hard news, reporting on presidential visits and the local arts community. She played a key role in the newspaper's fight to unionize in the 1950s and served as president of the Peoria Newspaper Guild twice. Kenyon is survived by several cousins.