In Memoriam
In memoriam is a page to read featured obituaries of Northwestern alumni, faculty and staff. Visit Remembrances to read memorials of Northwestern community members submitted by their family or peers. Please send obituaries to alums@northwestern.edu.
Filter alumni by decade:
Narrow to: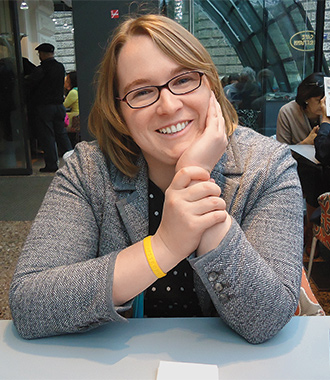 Cynthia "CC" DuBois '14 MA, '17 PhD, Chicago, Jan. 2, 2018, at age 32.
An award-winning scholar, Ms. DuBois was the first doctoral student in Northwestern's School of Education and Social Policy to receive a Presidential Fellowship, the University's most prestigious graduate student award.
Ms. DuBois' research used econometric methods to draw causal conclusions regarding the impact of race-based affirmative action policies on hiring outcomes. The first chapter of her dissertation focused on the NFL's Rooney Rule, which requires teams to interview minority candidates for head coaching and senior football operations positions. It was published in a scholarly journal American Law and Economics Reviewin 2016. She also presented her findings at the MIT Sloan Sports Analytics Conference.
Diane Whitmore Schanzenbach, director of Northwestern's Institute for Policy Research and one of Ms. DuBois' longtime mentors, called her "one of the most promising young scholars," she has ever known.
While studying at Louisiana State University, Ms. DuBois was named a Truman Scholar, a highly competitive national scholarship program that recognizes college juniors for leadership and public service. She also received a master's in public policy, with honors, from the University of Chicago in 2010.
In 2007 DuBois was selected to USA Today's annual All-USA College Academic First Team, in part for her efforts working with her old high school, which received an influx of evacuees after Hurricane Katrina. Ms. DuBois organized "We've Got Your Back," a drive that eventually provided 46,000 backpacks of school supplies to hurricane-displaced students.
Born in Louisiana, Ms. DuBois grew up on a ranch and became a skilled horsewoman. She was the American Quarter Horse Youth Association world champion calf roper in 2004.
Ms. DuBois is survived by her partner, John Boller; her father, Bruce; and her sister, Shelley.