In Memoriam
In memoriam is a page to read featured obituaries of Northwestern alumni, faculty and staff. Visit Remembrances to read memorials of Northwestern community members submitted by their family or peers. Please send obituaries to alums@northwestern.edu.
Filter alumni by decade:
Narrow to: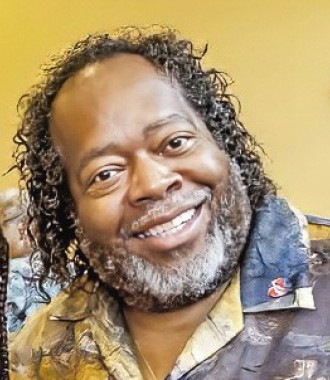 Lurell Stanley Davis '74, '97 MA, Chicago, Aug. 2, 2023, at age 71. First as a student and later as a professor, Davis helped make a home for gospel music at Northwestern. Growing up in Baltimore, he developed an extensive knowledge of gospel history while performing and music directing for his church. As a first-year student at Northwestern in 1971, he became the first musical director of the Northwestern Community Ensemble (NCE), the University's premier gospel choir. After a brief stint in the corporate world, he refocused his career on Black sacred music and became a renowned gospel performer, director, historian and expert. Davis later earned a master's in performance studies from the University and taught gospel music at Northwestern, DePaul University and Loyola University Chicago. He also worked to preserve gospel music history throughout Chicago. Davis served on the committee that inducted the first two dozen members of the Chicago Gospel Hall of Fame. He was also on the leadership team for the inaugural "O for a Thousand Tongues to Sing" festival, now known as the Chicago Gospel Music Fest. In 2017 the Northwestern University Black Alumni Association honored Davis at its Salute to Excellence celebration.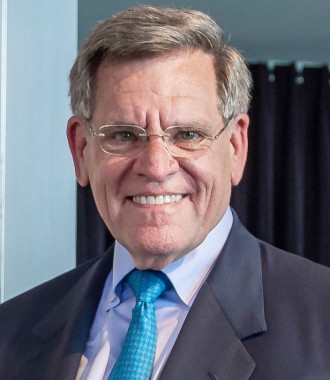 W. Rockwell "Rocky" Wirtz '75, Evanston, July 25, 2023, at age 70. Chairman of the Chicago Blackhawks, Wirtz transformed the team into perennial Stanley Cup favorites. Rocky's grandfather, Wirtz Corporation founder Arthur Wirtz '22, bought the team in 1966. Rocky took over the beleaguered franchise after the death of his father, William, in September 2007. ESPN had named the Blackhawks one of the worst teams in professional sports, but Rocky hired experienced marketers, pursued top free agents and upgraded the fan experience at the United Center. His moves revitalized hockey in Chicago, and the Blackhawks won the Stanley Cup in 2010, 2013 and 2015. The Wirtz Corporation, a private holding company with diversified business interests in real estate, banking, sports, entertainment and wholesale distribution, co-owns the United Center, where both the Blackhawks and Chicago Bulls play. Wirtz joined the Northwestern University Board of Trustees as a national trustee in 2011 after serving as an alumni trustee from 1982 to 1984, and was elected as a life trustee in 2023. The Virginia Wadsworth Wirtz Center for the Performing Arts is named for Rocky Wirtz's late grandmother, who graduated from Northwestern in 1924. His family also endowed the W. Rockwell Wirtz Professorship in the School of Communication and their gifts have supported many programs in theater, dance, music theater and performance studies, including the American Music Theatre Project. Wirtz is survived by his wife, Marilyn; children Danny, Hillary, Kendall and Elizabeth; and six grandchildren.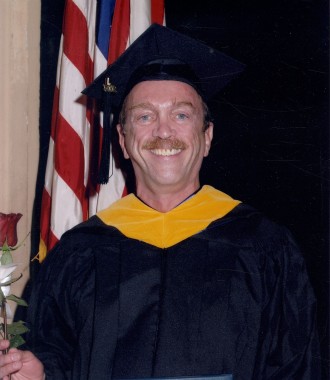 A. Stephen Pieters '74, Los Angeles, July 8, 2023, at age 70. A pastor and widely recognized HIV/AIDS activist, Pieters made national headlines — and upended both the gay rights and religious conservative communities — when he became the first gay man with HIV/AIDS to appear on a televangelist program. When he sat for a live satellite interview with Tammy Faye Bakker on her show, Tammy's House Party, his interview raised national awareness of HIV/AIDS and changed public perception of the condition. Pieters went on to serve as field director for the AIDS ministry at the Universal Fellowship of Metropolitan Community Churches in Los Angeles. President Bill Clinton spoke about Pieters in his World AIDS Day speech on Dec. 1, 1993. That same year, Pieters was one of 12 guests to attend a prayer breakfast at the White House, hosted by Clinton and Vice President Al Gore. In 2021 his interview with Bakker was reenacted in the film The Eyes of Tammy Faye. Pieters graduated from Northwestern in 1974 before enrolling in McCormick Theological Seminary. After earning his master of divinity degree in 1979, he moved to the East Coast and served as pastor of the Metropolitan Community Church in Hartford, Conn., until 1982. Pieters then moved to Los Angeles, where, in 1984, he was diagnosed with HIV/AIDS, Kaposi's sarcoma and stage 4 lymphoma. He was told he had less than a year to live. But Pieters' cancer went into remission in 1985 while he was participating in an antiviral drug trial. Pieters became one of the longest-surviving people living with HIV/AIDS in the U.S. In July 2022, Pieters left his collected papers, including photos and personal correspondence, to Northwestern University Archives. "Steve endured a tremendous amount of personal suffering. But he channeled his own suffering into a life of compassion for others beset by illness and loss," says University archivist Kevin Leonard '77, '82 MA. "Steve remained true to his ministerial vocation. He was a kind soul, a good and faithful servant." Pieters is survived by his older brother, Rick Pieters.
Photo Credit: University Archives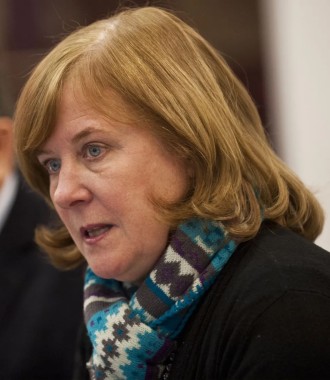 Elizabeth "Beth" Newell Murphy '76, Chicago, April 24, 2023, at age 68. Murphy was a respected figure in Chicago's Wrigleyville neighborhood, where she owned and ran Murphy's Bleachers, an iconic sports bar just across the street from Wrigley Field, for the past 20 years. Her family has owned the bar since 1980, with Murphy taking over operations in 2003 following the death of her husband, Jim. She also owned Mrs. Murphy & Sons Irish Bistro, located in Chicago's North Center neighborhood. Murphy was the leader of the Wrigleyville Rooftops Owners Association and spoke on behalf of neighboring business owners when the Chicago Cubs' 1060 Project to renovate Wrigley Field caused their rooftop views to be blocked. After the Cubs' World Series win in 2016, Murphy donated thousands of dollars in profits to programming at neighborhood schools. Murphy is survived by her stepsons, James and Brian; grandchildren Miles, Molly, Max and Maeve; siblings Frank Newell, Susan O'Connell and David Newell; and eight nieces and nephews.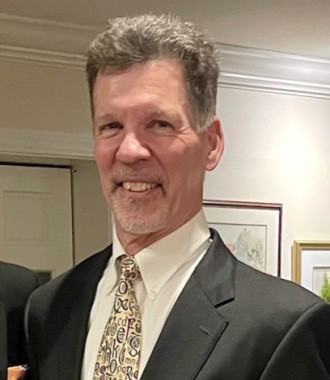 Robert "Rob" Dean '77, Indianapolis, April 19, 2023, at age 67. Dean and his twin brother, Randolph "Randy" Dean '77, '90 MBA, joined the Northwestern football team as walk-ons in 1973, following in the footsteps of their older brother, Richard "Rich" Dean '69. Rob went on to earn a scholarship and three letters in football in the following years, as well as First-Team CoSIDA Academic All-America honors in 1976. He also earned a letter as a member of the Northwestern basketball team during freshman year. Rob and Randy competed in the 1976 Summer Olympics in Montreal as members of the U.S. Olympic handball team. Rob graduated from Northwestern with a bachelor's degree in industrial engineering, then received his MBA from Stanford University. He worked for Hewlett-Packard, Adept Robotics and Eli Lilly before starting his own manufacturing company, Aristo Machines. Rob served as the Indiana central regional director of the Northwestern Alumni Admission Council from 2013 to 2018. He also gave back to the Indianapolis community. In addition to his brothers Rich and Randy, Rob Dean is also survived by his wife, Marnie; children Kieran and Alexandra; stepchildren Maxwell, Mary and Matthew; and brother Ross.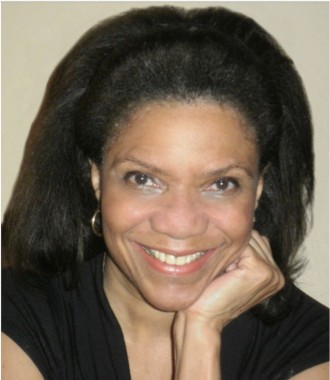 Cherilyn "Liv" Wright '71, New York City, Jan. 23, 2023, at age 74. Growing up in New York City, Wright developed a passion for history, education, political activism and storytelling from a young age. At Northwestern, she was one of the student activists involved in the Bursar's Office Takeover in 1968, a protest in which more than 100 students occupied the office in response to discriminatory campus policies in an effort to improve the Black student experience. Wright and fellow Takeover activist Barbara Perkins '71 created a video scrapbook in 1991 that recounts the history of Black students at Northwestern in the 1960s. Wright worked as a consultant, providing services from career transition guidance to strategic planning and marketing. She produced and hosted the news and commentary call-in program Reading Between the Lines on New York's public access channels. Her writings were featured in Tenderheaded, an anthology of the expression of culture and hair styles, as well as in the International Review of African American Art. In her later years, she ran The Wise Boudoir, a blog that explored intimacy and relationships for older adults. The essays she published on the blog were compiled into her final book, which has yet to be published.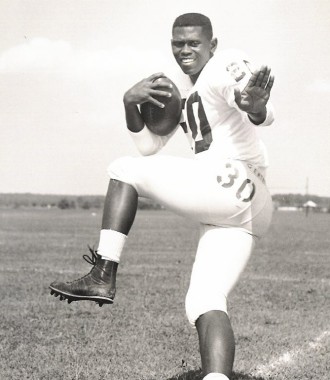 Curtis "Curt" Gentry '77 MA/MS, Durham, N.C., Oct. 29, 2022, at age 85. After several years in the military, Gentry played four varsity sports — basketball, baseball, football and track — as a student-athlete at the University of Maryland Eastern Shore, then called Maryland State College, while serving as student body president. After graduating, he was drafted by the Chicago Bears in 1965 and at age 29 become one the oldest rookies to make an NFL roster. A defensive back, he played for the Bears from 1966 to 1968 and once recorded three interceptions in one game, a Bears record. After the NFL, he coached football at several universities, including Northwestern. Gentry also played minor league baseball in the Detroit Tigers organization. After his coaching career, Gentry was a physical education professor at the College of Lake County in Grayslake, Ill. He is survived by three sons, Chris, Jimmy and Edward; one daughter, Julia; three grandchildren; one great-grandchild; nephew and caregiver Thomas; and two sisters, Mary Hamilton and Mary Campbell.
Photo Credit: UMES Sports Information