In Memoriam
In memoriam is a page to read featured obituaries of Northwestern alumni, faculty and staff. Visit Remembrances to read memorials of Northwestern community members submitted by their family or peers. Please send obituaries to alums@northwestern.edu.
Filter alumni by decade:
Narrow to: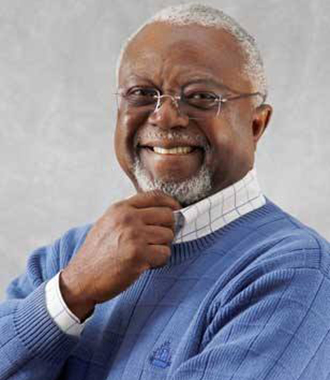 Amos Sawyer '70 MA, '73 PhD, Feb. 16, at age 76. An activist, academic and politician, Sawyer was a significant figure in Liberia's recent progressive age. After earning his doctorate in political science from Northwestern, he ran as an independent for mayor of Monrovia and founded the Liberian People's Party in 1983. Following the murder of President Samuel Doe, Sawyer was voted as the country's interim president. He served from 1990 to 1994. Sawyer was active outside his political work as one of the founding members of Movement for Justice in Africa. He taught political science at the University of Liberia, where he received his undergraduate degree, and in December 1980 he became dean of the College of Social Sciences and acting director of the university. Sawyer received the Gusi Peace Prize in 2011 for his work in Africa. He is survived by his wife, Comfort, and their children.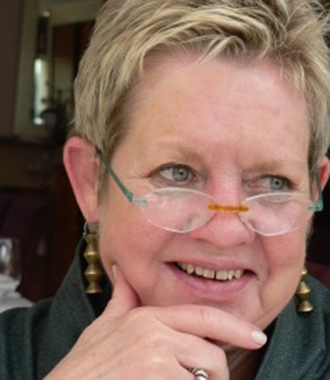 Sherry L. Jones '71 MS, Washington D.C., Feb. 14, at age 73. After receiving her master's degree in journalism from Northwestern, Jones got her start in the film industry working as a field producer for Oscar-winning filmmaker Charles Guggenheim. Jones then started her own production company, Washington Media Associates. Her films won many awards, and during her career she received eight Emmy Awards, three duPont-Columbia Awards, three Peabody Awards and three Edward R. Murrow Awards. Her 2008 documentary and one of her last films before retirement, Torturing Democracy, investigated the history of the George W. Bush administration's detention and interrogation program where detainees were subjected to various torture methods such as sleep deprivation and waterboarding. It received the Robert F. Kennedy Journalism Award. During retirement, Jones worked as a volunteer at an organic farm and screened her films at St. Mary's College of Maryland. She is survived by her husband of 43 years, Alan Stone, and her brother.
Photo Credit: National Security Archive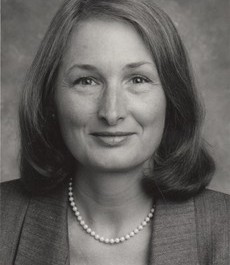 Louise Love '76, '79 MA, '84 PhD, Nov. 6, 2021, Evanston, at age 77. A lifelong learner with 30 years of experience working in higher education administration, Love began her Northwestern education as a part-time student, earning her bachelor's degree in philosophy and master's degree in English over the course of 17 years. She went on to earn her doctorate in English with a specialty in English Renaissance drama from Northwestern in 1984, after which she accepted a position at Northwestern's School of Professional Studies (SPS), then called the Division of Continuing Education. She spent 16 years working her way up to become vice dean of SPS before joining Roosevelt University as associate provost in 2000. She later joined Columbia College Chicago, where she held various positions until retirement. She received an Alumni Merit Award from the Northwestern Alumni Association in 2003 and was one of the founding members of the Association of Northwestern University Women. She is survived by her husband, Ernest Love '94 MA; daughters, Mary Love '94 and Sarah Love Penzell '90, '10 MA, an assistant clinical professor in the Pepper Department of Communication Sciences and Disorders; and granddaughters, Alex and Ella.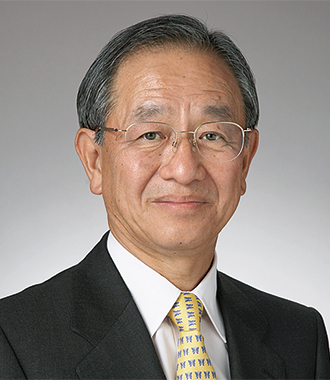 Teruaki Aoki '70 PhD, Tokyo, Aug. 17, 2021, at age 79. Serving for more than 30 years at Sony, including as president and chief operating officer, Aoki generated dozens of patents in the U.S. and Japan. He played a key role in the development of the DVD player, and in 1999 he accepted an Emmy Award for scientific and technological advancement on Sony's behalf. As the former president of the NU Club of Japan, Aoki hosted events in Tokyo for alumni and families. He served on the McCormick School of Engineering Advisory Council, the Materials Science and Engineering Advisory Board and the Kellogg Global Advisory Board. The Northwestern Alumni Association honored Aoki with an Alumni Merit Award in 2000 for his contributions to the University and to society. He is survived by his wife, Reiko. Photo: Courtesy of Friends of U Tokyo Inc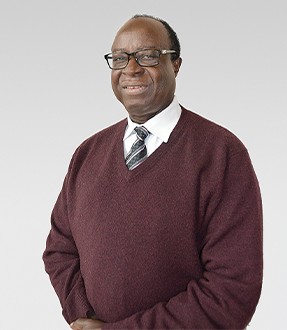 Benno Ndulu '79 MA, '79 PhD, Dar es Salaam, Tanzania, Feb. 22, at age 71. A highly respected economist, Ndulu worked tirelessly to improve Tanzania's economic stability and became a mentor to young African scholars. He began his career teaching economics at the University of Dar es Salaam before pursuing a doctorate in economics at Northwestern. During Ndulu's decade as governor of the central bank of Tanzania, the country saw economic growth and reduced poverty. Ndulu also founded and developed the highly influential African Economic Research Consortium, an institution focused on advancing economic policy research and training in Africa. He served on the board of the Bill & Melinda Gates Foundation and was the chair of the advisory board of the United Nations University World Institute for Development Economics. After his retirement in 2018, Ndulu joined the University of Oxford as a visiting professor and worked on the World Development Report 2021. Ndulu is survived by his wife, Mariam; his children, Ndulika, Lindu and Sarah; and three grandchildren.
Photo: Blavatnik School, University of Oxford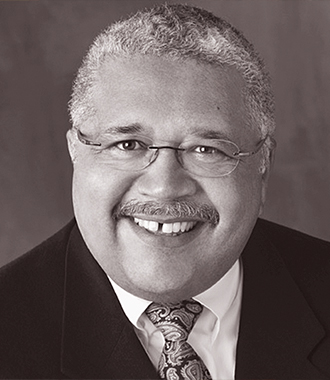 Andre L. Bell '70, '74 MA/MS, Chicago, Oct. 28, 2020, at age 72. Serving in higher education for more than 40 years, Bell was Northwestern's first African American director of financial aid and later became director of undergraduate admission at the University of California, Berkeley. Born in Chicago, Bell was the first in his family to attend college. At Northwestern, he participated in the 1968 Bursar's Office takeover and was a founding member of the University's Alpha Phi Alpha fraternity chapter. Survivors include his wife, Zina Jacque '77; his former wife, Debra Avant Hill '71, '72 MA/MS; his children, Tiffany and Christian; and three grandchildren, Devon, Cayden and Carson.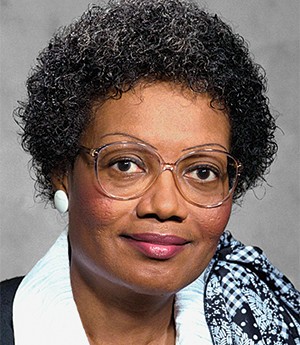 Irene Duhart Long '73, Merritt Island, Fla., Aug. 4, age 69. A trailblazing aerospace physician, Long spent 30 years overseeing health and safety at NASA. Long joined the organization in 1982 as chief of the Kennedy Space Center's Medicine and Environmental Health Office. In 2000 she became the first woman and first person of color to become NASA's chief medical officer, a position she held until she retired in 2010. Long also helped create KSC's Spaceflight and Life Sciences Training Program, which encouraged more women and minority undergraduates to pursue science careers. Her many accolades include the 1998 Women in Aerospace Outstanding Achievement Award and the 2005 Women of Color STEM Conference Lifetime Achievement Award. She is survived by her aunt, Estella; cousin, Delphine; and close friends Dorothy and Novella. (See "Space Doctor.")
Credit: NASA