In Memoriam
In memoriam is a page to read featured obituaries of Northwestern alumni, faculty and staff. Visit Remembrances to read memorials of Northwestern community members submitted by their family or peers. Please send obituaries to alums@northwestern.edu.
Filter alumni by decade:
Narrow to: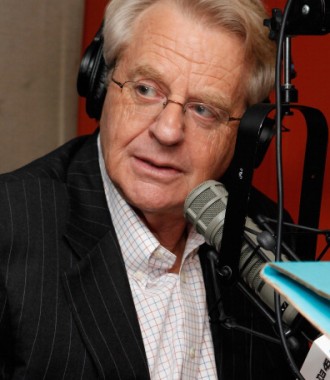 Jerry Springer '68 JD, Chicago, April 27, 2023, at age 79. Springer became famous as host of The Jerry Springer Show, which premiered in 1991. Known for its heated con­frontations and raucous arguments among guests, the show ran for 27 seasons. A former lawyer, Springer worked for Robert Kennedy's presidential campaign in 1968 and took part in antiwar protests at the Democratic National Convention in Chicago that year. Springer held a position on the Cincinnati City Council and subsequently served as mayor of Cincinnati from 1977 to 1978. Before creating his namesake talk show, he unsuccessfully sought the Democratic nomination for governor of Ohio and became a news anchor at NBC affiliate WLWT-TV in Cincinnati. In recent years he hosted a political podcast. In May 2008, he delivered the Commencement address at Northwestern's law school. He is survived by his daughter, Katie.
Photo Credit: Getty Images Entertainment/Cindy Ord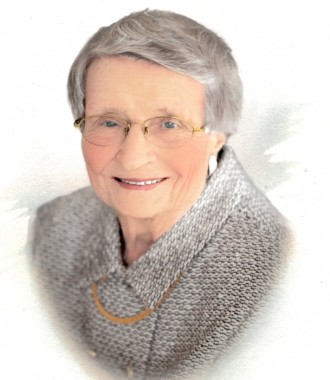 Nancy Clague Carstedt '62, Glenview, Ill., Jan. 3, 2023, at age 82. Carstedt became president and CEO of the Chicago Children's Choir in 1990. She grew the orga­nization, now called Uniting Voices Chicago, from 300 members to more than 3,000 singers represent­ing 73 neighborhoods and school-based choirs across Chicago. Under Carstedt's leadership, the choir provided music instruction in more than 44 Chicago public schools, cataloged their music collection for licensing to other groups and sent singers on performance tours around the world. Upon retirement from the choir, Carstedt became executive director at the National Alliance on Mental Illness Cook County North Suburban. During her nearly seven-year tenure, she helped transform the group from a mostly volunteer organization into a pro­fessional operation. A lifelong Chicago Cubs fan, Carstedt worked as an usher at Wrigley Field for 18 seasons. To help inspire and support others, she publicly shared her story of overcoming alcoholism and depression. Carstedt is survived by her chil­dren, Blaine, Susan and Whitney; and five grandsons.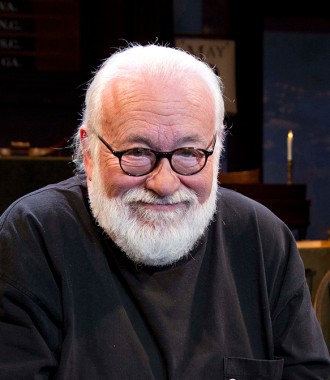 Frank Galati '65, '67 MA/MS, '71 PhD, Sarasota, Fla., Jan. 2, 2023, at age 79. A Tony Award–winning director and longtime Northwestern professor, Galati was a pivotal figure in Chicago theater. As a youth, Galati was recruited by a drama teacher to attend Northwestern's Cherub program (now the National High School Institute) in the summer of 1960. He earned his bachelor's, master's and doctoral degrees from the School of Communication, then joined Northwestern's faculty in 1973, teaching in the Department of Performance Studies for more than 30 years before retiring in 2006. During that time, he became an ensemble member of Steppenwolf Theatre and an associate director at the Goodman Theatre, where he directed and acted in several productions. In 1988 Galati was nominated for an Academy Award for his screenplay adaptation of The Accidental Tourist. He won two Tony Awards in 1990 for his stage adaptation and direction of The Grapes of Wrath, which originated at Steppenwolf, and received another Tony nomination in 1998 for directing Ragtime. Most recently, he served as an artistic associate at Asolo Repertory Theatre in Sarasota. Galati was inducted into the Theater Hall of Fame in November 2022. He is survived by his husband, Peter Amster, and sister, Frannie Galati Clarkson. Watch Stephen Colbert '86, '11 H pay tribute to Frank Galati here.
Photo Credit: Juan Davila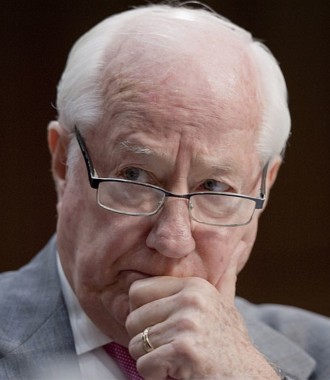 James T. Kolbe '65, Washington, D.C., Dec. 3, 2022, at age 80. A U.S. Navy veteran, Kolbe represented Arizona in the U.S. House of Representatives from 1985 until his retirement in 2007. He was the second openly gay Republican to serve in Congress. At Northwestern, he majored in political science and participated in student government, the Young Republicans and the Navy ROTC. He earned an MBA from Stanford University in 1967 and served in Vietnam that same year, earning a congressional medal for valor. Kolbe came out as gay in 1996, gaining national recognition. He became an advocate for gay rights, supporting legislation to eliminate the military's "don't ask, don't tell" policy. He also worked to stop employment discrimination and advocated for federal recognition of same-sex marriage. After retiring, he became a fellow at the German Marshall Fund. He taught at the University of Arizona's law school and was active in Northwestern's Career Treks program and the Northwestern Alumni Association Mentorship Program. In 1993 he received a Northwestern Alumni Association Merit Award. Kolbe is survived by his husband, Hector Alfonso; sisters Beth Kolbe and Ginny Rousseau; and many extended family members.
Photo Credit: Getty Images/Chris Maddaloni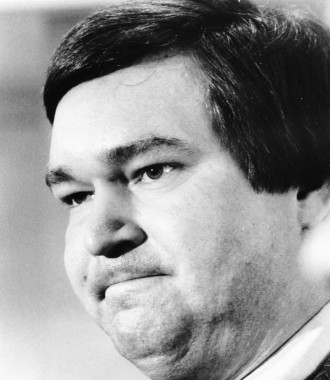 William J. Kunkle Jr. '63, '69 JD, Indian Head Park, Ill., Nov. 19, 2022, at age 81. A longtime prosecutor, Kunkle is most prominently remembered for his work on several high-profile cases in Illinois, including the 1980 trial of serial killer John Wayne Gacy, for whom he secured the death penalty, and the 1999 DuPage 7 case, which accused sevenofficers of manipulating evidence to incriminate a man wrongly accused of murder. After earning his bachelor's degree from Northwestern, Kunkle began working as an assistant public defender for Cook County in 1970. A few years later,he returned to Northwestern to earn his law degree and then was hired as an assistant state's attorney in Illinois, a job that would land him the Gacy case. Kunkle held several roles in the state attorney's office for nearly 13 years. In 1985, he left the office to work in private practice. He also served on the Illinois Gaming Board, then served as a Cook County judge before retiring in 2014. He is remembered by his family as a stern yet empathetic man and was a devoted grandfather to his grandson, C.J.
Photo Credit: Sally Good, Chicago Tribune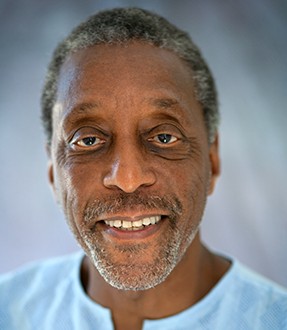 James Turner '68 MA, Ithaca, N.Y., Aug. 6, 2022, at age 82. A skilled organizer, civil rights activist and scholar of Africana studies, Turner played an instrumental role in helping Northwestern create a more equitable, enriching environment for Black students. On May 3, 1968, just one month after the assassination of Martin Luther King Jr., Turner led 120 Northwestern students in a peaceful, 38-hour sit-in at the Bursar's Office to protest the racism Black students faced on campus. Turner served as a lead negotiator in the protest, which resulted in the University agreeing to eight concrete actions to improve the Black student experience, including the creation of The Black House and an expansion of the curriculum to include Black studies, among other improvements. Turner was born in Brooklyn, N.Y., in 1940 and grew up in Harlem, listening to Malcolm X, reading W.E.B. Du Bois and keenly learning about the Black liberation struggle in the U.S. He enrolled at Northwestern as a graduate student in sociology and worked as a graduate assistant in the University's African Studies Center. Intent on improving the Black student experience at Northwestern, Turner founded the African American Student Union, which raised funds to assist Black student activists in the South. After graduating with his master's degree from Northwestern, Turner earned a PhD from the Union Graduate School in Cincinnati. In 1969 he moved to Ithaca and joined Cornell University as founding director of the Africana Studies and Research Center at a time when the university had very few Black tenured professors and no African American studies curriculum. Turner, who coined the term "Africana studies" to embrace a more comprehensive study of the African diaspora and its resulting cultures and histories, served as director of the center until 1986 and also taught as a professor of African and African American politics and social policy at Cornell for many years. He later returned as director of the center from 1996 to 2001. Turner was an active global citizen as well. He served as co-chair of the International Congress of Africanists in Ethiopia in 1973 and chair of the North American delegation to the Sixth Pan African Congress in 1974. He was a national organizer for the Southern African Liberation Support Committee and also helped found the African American lobbying organization TransAfrica in 1977. Turner is survived by his wife, Janice, and his three children, Hassan, Sekai and Tshaka. Read a more detailed remembrance of Turner's legacy here.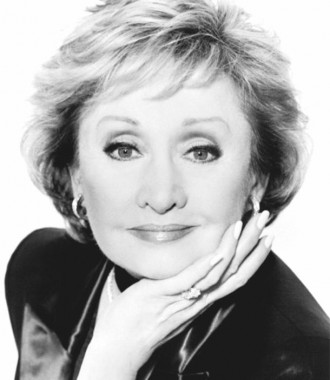 Marilyn Klecka Miglin '62, Chicago, March 14, at age 83. A cosmetics entrepreneur, Miglin was known for her Oak Street store in Chicago and Home Shopping Network (HSN) appearances. Born in Chicago, Miglin grew up dancing ballet. While attending Northwestern on a math scholarship, she continued dancing and participated in the chorus at Chicago's Chez Paree nightclub, performing alongside Frank Sinatra, Tony Bennett and Jimmy Durante. After modeling for Marshall Field & Co., she opened Marilyn Miglin Model Makeup in 1963 and eventually developed her own line of cosmetics and fragrances. In the late 1990s she began appearing as a pitchwoman on HSN for her products. Miglin founded and led the Oak Street Council, and Oak Street was named "Marilyn Miglin Way" in her honor. She also helped burn victims and people with facial disfigurement find makeup options. Her motivational memoir, Best Face Forward, was published in 2001. She is survived by her son, Duke; her daughter, Marlena Miglin '91; and six grandchildren.