In Memoriam
In memoriam is a page to read featured obituaries of Northwestern alumni, faculty and staff. Visit Remembrances to read memorials of Northwestern community members submitted by their family or peers. Please send obituaries to alums@northwestern.edu.
Filter alumni by decade:
Narrow to: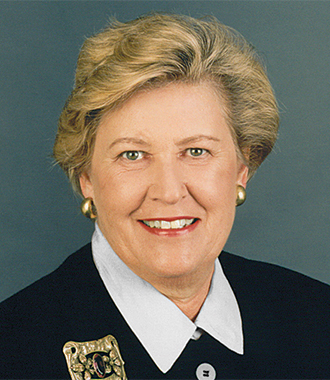 Phyllis Elliott Oakley '56, Washington, D.C., Jan. 22, 2022, at age 87. Fascinated by history and public affairs, Oakley joined the foreign service in 1957. When she married fellow officer Robert Oakley in 1958, she left the State Department. Women officers were discouraged from marrying at that time. Years later, when she learned that the issue was being challenged by other women officers, Oakley reapplied to the department and was rein-stated in 1974. She focused on Arab-Israeli relations and the Panama Canal Treaty. In 1986 she was the first woman to be appointed deputy spokesperson at the State Department. In the 1990s she served as assistant secretary of state for population, refugees and migration affairs and assistant secretary of state for intelligence and research. After retiring in 1999, she taught at the Johns Hopkins School of Advanced International Studies and Mount Holyoke College. She returned to Northwestern in spring 2002 as a visiting professor. Oakley is survived by her son, Thomas; her daughter, Mary; and five grandchildren.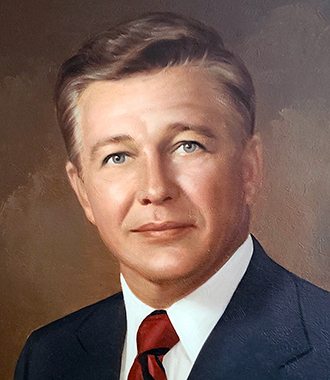 Norman "Norm" Howard Kragseth '53, St. Louis Park, Minn., Jan. 22, at age 91. Kragseth attended Northwestern on a football scholarship. He was a three-year letter winner as a punter, place kicker and offensive end, and earned an All-Big Ten Honorable Mention his senior year. After he earned his undergraduate degree in education, Kragseth was active in the Northwestern Alumni Association and served as president of the Northwestern Alumni Club of the Twin Cities. He received the University's Alumni Service Award in 1973. While at Northwestern, Kragseth participated in the Naval Reserve Officer Training Corps and later accepted an appointment to Navy Reserve Officer Candidate School. He served two years active duty during the Korean War. After he returned stateside, he started a teaching and coaching career in Minnesota. He officiated for 10 years for the Big Ten and then became the first NFL official from Minnesota. He officiated the first NFL game held in the Metrodome in Minneapolis and worked Super Bowl XIV before becoming an instant replay official in 1988 and, later, an NFL scout and observer. Kragseth was inducted into the Northwestern Athletic Hall of Fame in 2000. He is survived by his wife, Phyllis; children Susan, Steve and David Kragseth '81, '86 MA; grandchildren Connor, Taylor, Steven, Elias, Sheridan, Hartleigh and Atticus; and sisters Janice and Eleanor.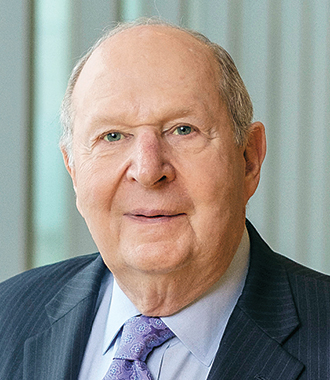 Louis A. Simpson '58, Naples, Fla., Jan. 8, 2022, at age 85. A trustee, benefactor and generous friend of Northwestern, Simpson and his wife, Kimberly Querrey, have provided support to the University in countless ways, including more than $250 million in total "We Will" Campaign giving. The Simpson Querrey Biomedical Research Center, named in recognition of their generosity, officially opened in June 2019. Also in 2019, the couple gifted funding to create the Querrey Simpson Institute for Bioelectronics, to facilitate collaborations at the intersections of engineering, science and medicine. Simpson joined Northwestern's Board of Trustees in 2006 and became a life trustee in 2010. In 2016 he was appointed senior fellow and adjunct professor of finance at the Kellogg School of Management. He received the Northwestern Alumni Medal in 2018. An expert investor, Simpson devoted more than 30 years of his career to Geico Corp. During his 17-year stint as president and CEO of Geico Capital Operations, Simpson produced portfolio returns that consistently broke industry records. In addition to his wife, Simpson is survived by his three sons, Irving, Kenneth and Edward "Ted" '96 MBA; his five grandchildren, Allie McGuire, and Tyler, Kennedy, Palmer and Beckett Simpson; his three great-grandchildren, Lachlan, Clementine and Hamish; his nephews Andrew and Robert Querrey; and his "naughter," Melissa Querrey, a student in the dual-degree Medical Scientist Training Program.
Photo Credit: Jim Prisching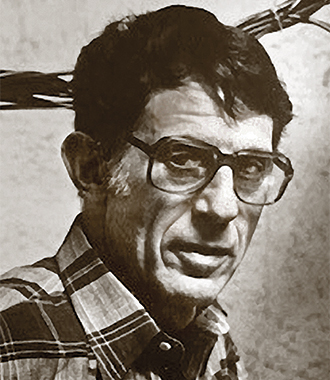 Allan Rechtschaffen '56 PhD, Chicago, Nov. 29, 2021, at age 93. Rechtschaffen conducted ground-breaking research on the biological purpose of sleep and the effect of retinal stimulation on dreams. After earning his doctorate, he taught psychology at Northwestern and worked as a research psychologist at the Veterans Administration before moving to the University of Chicago, where he directed the University of Chicago Sleep Laboratory for more than 40 years. In 1983 he published his most notable study, which showed the negative effects of sleep deprivation in rats, identifying sleep as an essential function for life. Rechtschaffen is survived by his wife, Karen; his stepdaughters, Laura, Katherine and Amy; and four grandchildren.
Robert Allen Gardner '54 PhD, Reno, Nev., Aug. 20, 2021, at age 91. A psychology professor at the University of Nevada, Reno, Gardner received worldwide acclaim for his groundbreaking research on cross-fostered chimpanzees (chimps raised by humans). With his late wife and research partner, Trixie, Gardner taught Washoe the chimpanzee American Sign Language in the 1960s. Washoe learned approximately 130 signs throughout his life. At their home laboratory, the Gardners created an enriching environment where they replicated their success with four additional infant chimpanzees. Their findings marked a new method for two-way communication between chimpanzees and humans and generated a wave of cognitive research. They gave lectures around the world and visited Jane Goodall in Tanzania to observe chimpanzees in the wild. Gardner continued to publish scholarly articles after his retirement in 2010.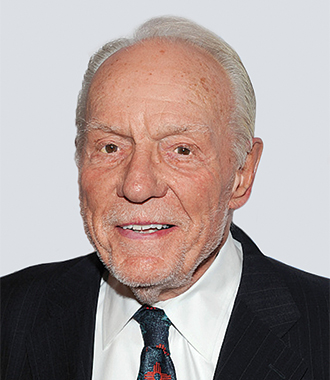 Richard Stolley '52, '53 MS, Evanston, June 16, 2021, at age 92. A trailblazer of celebrity news coverage, Stolley played a major role in the magazine industry during his six-decade career as a journalist. In 1963 Stolley acquired the Zapruder film footage of President John F. Kennedy's assassination for Life magazine, where he had worked for a decade. After leaving Life in 1972, Stolley became the founding editor of People, where he spent eight years as the magazine's managing editor. During his tenure there, People reached a circulation of 2.35 million readers and became the most profitable magazine in the U.S. Stolley went on to become an editorial director as well as an adviser at Time Inc. Magazines until his retirement in 2014. Stolley is survived by four daughters, a stepson and seven grandchildren. Photo: © Wire Images / Jason Kempin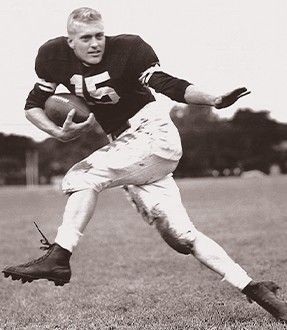 Edward M. Tunnicliff '50, Kingsford, Mich., May 4, at age 95. A Northwestern football legend, Tunnicliff scored the game-winning touchdown in the Wildcats' 20-14 win over the University of California, Berkeley, at the 1949 Rose Bowl. Tunnicliff carried a Bears defender the final 7 yards, surging into the endzone for the 43-yard score. Looking back on that moment, he recalled thinking to himself, "I'm going to get to that goal line if I have to carry the whole stadium." Tunnicliff attended Northwestern with assistance from the GI Bill after serving in World War II. He was honorably discharged in 1946 and decorated with a Purple Heart. After graduating in 1950, he was drafted by the Philadelphia Eagles but instead chose to coach high school football. In 1957 he began working as a life insurance salesman. Tunnicliff is survived by four children and 10 grandchildren.
Photo: Courtesy of Northwestern University Archives