In Memoriam
In memoriam is a page to read featured obituaries of Northwestern alumni, faculty and staff. Visit Remembrances to read memorials of Northwestern community members submitted by their family or peers. Please send obituaries to alums@northwestern.edu.
Filter alumni by decade:
Narrow to: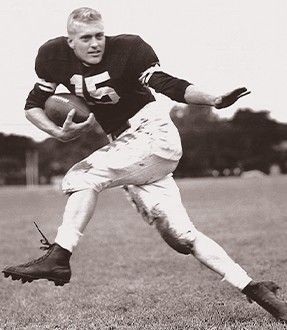 Edward M. Tunnicliff '50, Kingsford, Mich., May 4, at age 95. A Northwestern football legend, Tunnicliff scored the game-winning touchdown in the Wildcats' 20-14 win over the University of California, Berkeley, at the 1949 Rose Bowl. Tunnicliff carried a Bears defender the final 7 yards, surging into the endzone for the 43-yard score. Looking back on that moment, he recalled thinking to himself, "I'm going to get to that goal line if I have to carry the whole stadium." Tunnicliff attended Northwestern with assistance from the GI Bill after serving in World War II. He was honorably discharged in 1946 and decorated with a Purple Heart. After graduating in 1950, he was drafted by the Philadelphia Eagles but instead chose to coach high school football. In 1957 he began working as a life insurance salesman. Tunnicliff is survived by four children and 10 grandchildren.
Photo: Courtesy of Northwestern University Archives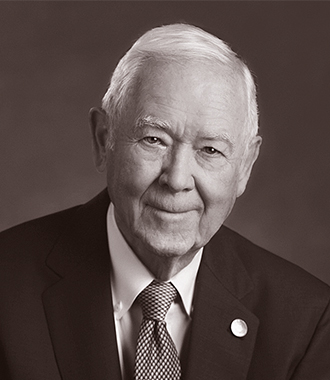 Richard Pepper '53, Barrington, Ill., Jan. 28, 2021, at age 90. A longtime Northwestern benefactor and respected construction industry leader, Pepper was president and chairman of the Chicago-based Pepper Construction Group. He and his wife, Roxelyn "Roxy" Miller Pepper '53, met at Northwestern in 1949. They married as students in 1952 and shared 69 years together. At the McCormick School of Engineering, the couple established the Stanley F. Pepper Chair in Civil Engineering in 1978, and in 2020 they endowed the Roxelyn and Richard Pepper Family Chair in Civil and Environmental Engineering. Their philanthropy has supported undergraduate research. The Pepper Family Foundation Civil Engineering Wing of the Technical Institute was dedicated in 1998. Their giving has also funded research in audiology, speech, language and learning at the School of Communication. They made a leadership gift in 2013 to support the renovation of Rocky and Berenice Miller Park, the home of the Northwestern baseball team. The name of the park honors Roxy Pepper's father, former Northwestern president J. Roscoe Miller '30 MD, '31 GME, and her mother, Berenice. Richard Pepper received the Alumni Merit Award in 1986 and the Alumni Service Award in 1987. He is survived by his wife; five children, Stan, Lynda, Richard, Lisa and Scot; 18 grandchildren; and 18 great-grandchildren. Pepper was preceded in death by his son Dave and daughter-in-law Katy.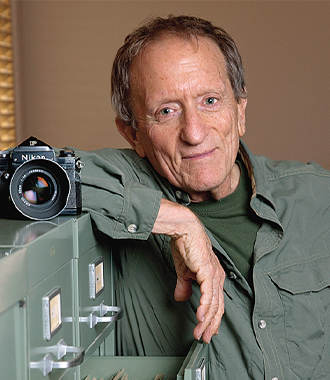 Baron Wolman '59, Santa Fe, N.M., Nov. 2, 2020, at age 83. As Rolling Stone's inaugural staff photographer, Wolman captured iconic images of Janis Joplin, Tina Turner, the Who and the Rolling Stones — before they were legends. His best-known photos include those of Jimi Hendrix performing at San Francisco's Fillmore Auditorium in 1968. In shooting Grateful Dead guitarist Jerry Garcia, Wolman noticed — and later broke the story — that the musician was missing a finger, a previously well-kept secret. Wolman later worked as a photographer for the Oakland Raiders and founded a publishing company. He is survived by his sister, Susan, and brother, Richard.
Photo Credit: © Tony Bonanno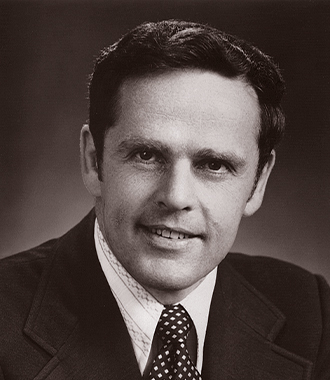 Ken Kraft '57, '59 MS, Evanston, Oct. 27, 2020, at age 85. A national wrestling icon, Kraft spent decades helping guide Northwestern athletics. A member of the Wildcat wrestling team from 1955 to 1957, he won a Big Ten championship as a senior. He then became the University's head wrestling coach. During his 22-year tenure, he coached 14 All-Americans and two national champions, including his brother, Art Kraft '60, '61 MS. Ken Kraft stepped down as head coach in 1979 and served as associate athletic director until 2004. The University's Ken Kraft Wrestling Complex is named in his honor. Kraft founded the prestigious Midlands Championships for amateur wrestling. Named USA Wrestling Man of the Year in 1976, he was inducted into the National Wrestling Hall of Fame in 1997 and the Northwestern Athletic Hall of Fame in 2003. He is survived by his wife, Marjo; a daughter, Sherry; and a sister, Diana.
Photo Credit: Northwestern University Archives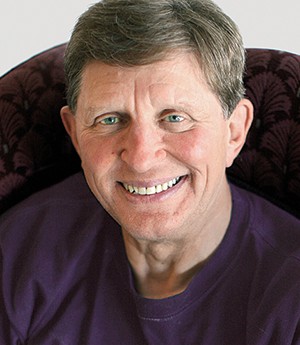 Joseph Ruklick '59, '90 MS, Evanston, Sept. 17, age 82. A Northwestern basketball star from 1956 to 1959, the 6-foot-10 Ruklick broke 16 school records while earning All-America honors in his senior year. He then spent three seasons with the Philadelphia Warriors and played alongside Wilt Chamberlain. Ruklick became part of NBA history when he assisted on the basket that gave Chamberlain 100 points in a single game, a record that still stands. Ruklick left the NBA in 1962 and began a 28-year stint at the National Merit Scholarship Corp. He later pursued graduate education in literature and journalism. In 1999 Ruklick joined the Chicago Defender as a reporter and became the Black paper's only white editorial staff member. He was inducted into the Northwestern Athletic Hall of Fame in 1984 as a charter member. Ruklick is survived by his sons, Grant and Charles. (See "Baskets and Bylines.")
Credit: Lauren Pond '09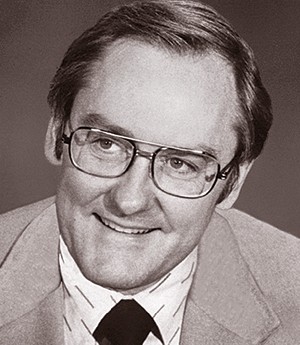 James R. Thompson '59 JD, '79 H, Chicago, Aug. 14, age 84. A tireless campaigner, Thompson served a record four terms as Illinois governor, from 1977 to 1991. After graduating with his law degree from Northwestern, he worked as a prosecutor in the Cook County state's attorney's office and also taught as an associate professor at the law school, where he co-wrote four textbooks on criminal law. In 1971 he was appointed U.S. attorney for the Northern District of Illinois, where he prosecuted anti- corruption cases. A moderate Republican, Thompson ran for governor in 1976, winning by the largest margin in state history. He pushed for enhanced infrastructure with the Build Illinois plan, created the Illinois Historic Preservation Agency and helped keep the Chicago White Sox in Illinois by advocating for the construction of a new stadium. After serving as governor, Thompson joined the law firm Winston & Strawn as partner. He also served on the National Commission on Terrorist Attacks Upon the United States, which investigated the 9/11 attacks. He is survived by his wife, Jayne; a daughter, Samantha; and a granddaughter.
Credit: Courtesy of Northwestern University Archives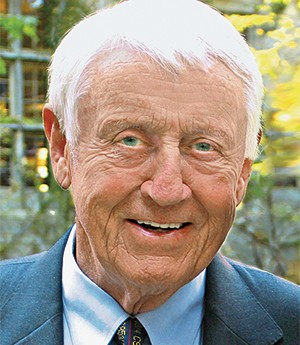 Charles Snorf '58 MD, '63 GME, Carmel, Calif., July 30, age 90. A longtime surgeon, Snorf was also a generous benefactor to the Northwestern community. He started his 33-year career in health care in the early '60s with a private orthopedic practice and work at the Community Hospital of the Monterey Peninsula. Snorf and his wife, Leslie, made significant philanthropic contributions to Northwestern, including creating the Snorf Medical Student Scholarship Fund at the Feinberg School of Medicine in 1997. They also established both the Dr. Charles and Leslie Snorf Professorship in Orthopedic Surgery and the Dr. Charles and Leslie Snorf Research and Education Fund. Snorf is survived by his wife; daughters Susan, Cynthia and Carolyn; stepsons Kevin and David; 13 grandchildren; and his first wife, Roberta.