In Memoriam
In memoriam is a page to read featured obituaries of Northwestern alumni, faculty and staff. Visit Remembrances to read memorials of Northwestern community members submitted by their family or peers. Please send obituaries to alums@northwestern.edu.
Filter alumni by decade:
Narrow to: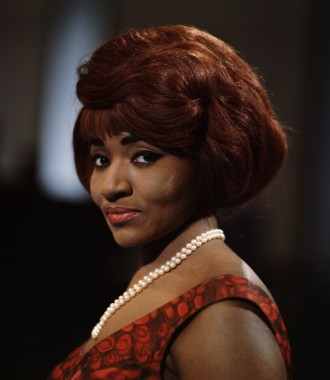 Grace Bumbry '58, Vienna, May 7, 2023, at age 86. An illustrious and trailblazing opera singer, Bumbry studied with German soprano Lotte Lehmann at Northwestern and later continued her studies with Lehmann at the Music Academy of the West in Santa Barbara, Calif. Bumbry joined the Metropolitan Opera in 1958 and made her oper­atic debut at the Paris Opera in 1960 as Amneris in Verdi's Aida. In 1961 she became the first Black performer to sing at the Bayreuth Festival in Germany with her performance as Venus in Wagner's Tannhäuser. She performed at the White House in 1962 during the Kennedy administration and at President Ronald Reagan's inauguration in 1981. During her career she received the Kennedy Center Award for the Arts, a UNESCO Award, France's Commandeur des Arts et Lettres, Italy's Premio Giuseppe Verdi and four honorary doctorates. She also received the Northwestern Alumni Association's Alumni Merit Award in 1969 and the Alumnae of Northwestern University's Alumnae Award in 1997. She taught master classes at the Bienen School of Music in 1997 and 1999.
Photo Credit: Getty/Hulton Archive/Erich Auerbach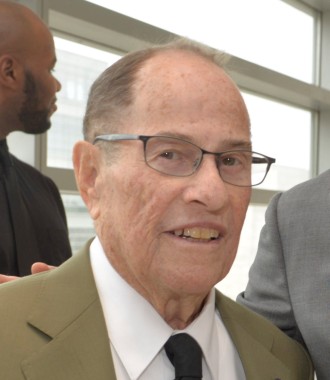 Arthur Pancoe '51 MS, Vero Beach, Fla., Jan. 16, 2023, at age 97. A dedicated philanthropist, invest­ment executive and scholar, Pancoe made significant gifts to support Northwestern. He supported the creation of the Arthur and Gladys Pancoe–NorthShore University Health System Life Sciences Pavilion at Northwestern, dedi­cated to his late granddaughter, Beth Elise Pancoe. He also established the Arthur and Gladys Pancoe Professorship in Mathematics at the Weinberg College of Arts and Sciences. He received a Merit Award in 1998 and the Northwestern Alumni Medal, the Northwestern Alumni Association's highest honor, in 2003. Pancoe served as vice president of his family's business, Standard Stationery Supply, and later became a stockbroker. He began investing in pharmaceu­tical firms because of his family's history of heart disease. He attributed his ability to identify which drugs would be successful to his aptitude for reading clinical test reports, thanks to his Northwestern graduate mathematics educa­tion. In the 1960s and '70s Pancoe took public stands against the construction of nuclear power plants in the Chicago area and against the Sentinel antiballistic missile system. He was also a strong advocate for the use of now-standard catalytic converters in cars. Pancoe and his late wife, Gladys, had two children, Mariann and Michael; and four grandchildren, Beth, Julia, Hannah Pancoe '13 and Alexander. For more on Arthur Pancoe, click here.
Photo Credit: Jim Prisching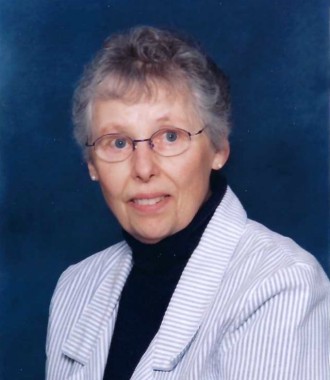 Virginia "Ginny" Ristow Harris '54, St. Paul, Minn., Sept. 3, 2022, at age 90. From education to local reporting to government service, Harris was passionate about her community involvement. After graduating from Northwestern, she taught at St. Richard's Elementary School while raising her family before moving to Victoria, Minn., where she worked as a reporter, then editor, for the Sun Newspaper system. Her reporting on civic matters caught the attention of the local city council, and she was hired as Victoria's first city administrator, becoming the first woman to be hired for the position in Carver County. After a successful tenure as city administrator, she became Carver County's director of planning and zoning, a position that she held for almost 20 years. She served in many land-use planning organizations and committees, always making an effort to preserve agricultural land for farming. Harris also served as a director of the Lake Minnetonka Conservation District. She is survived by her children, Larry, Michael, Teresa, Rich, Tom, Patricia and KC; 14 grandchildren; and one great-grandson.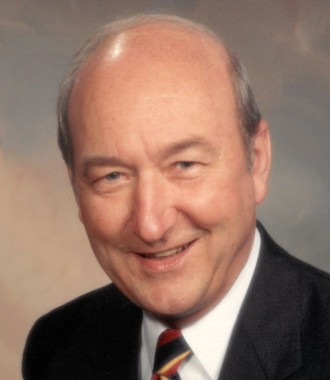 Robert J. Werner '53, '54 MMus, '67 DMA, Roanoke, Va., Aug. 31, 2022, at age 90. Werner was a passionate advocate for a comprehensive arts education. As dean of the University of Cincinnati's College–Conservatory of Music for 15 years, he oversaw the construction of the $93.2 million CCM Village that enhanced the conservatory's teaching and performance capabilities and advanced the school's reputation as a leading center for performing and media arts. The 250-seat Robert J. Werner Recital Hall in the CCM Village honors his legacy. Werner served as president of both the International Society for Music Education and the National Association of Schools of Music. He supported publications for community education programs as well as developmental frameworks for music education at elementary and secondary levels. He received a Northwestern Alumni Association Alumni Merit Award in 1991. He is survived by his wife of 65 years, Sharon Mohrfeld Werner '57; children Mark, Kurt and Erik; grandchildren Elisa, Kristen, Haley and Sydney; and great-grandchildren Claire, Caleb and Dylan.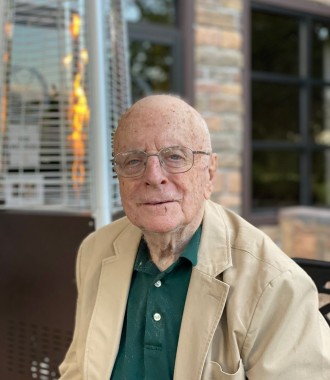 Robert "Russ" Bensley '51, '52 MS, Flossmoor, Ill., Aug. 9, 2022, at age 92. A longtime television news producer, Bensley wrote and anchored the late-night news broadcast for WBBM-TV in Chicago and then made his national TV news debut doing "man on the street" interviews after the assassination of President John F. Kennedy. The CBS network brought Bensley to New York, where he became producer, and then executive producer, of the CBS Evening News with Walter Cronkite. In 1968 Bensley traveled with a news crew to cover the Vietnam War. While there, he was shot and evacuated to a hospital that was then bombed. Bensley won the first of four Emmy Awards in 1971, for his work on the documentary The World of Charlie Company. After his time on the evening news, Bensley covered special events, including presidential conventions and elections, space shuttle launches and royal weddings. He later became executive producer of On the Road with Charles Kuralt. Bensley retired from CBS in 1985 and took up horse farming in southwest Michigan. He celebrated his 84th birthday by jumping out of an airplane. Bensley is survived by his children Skip, Robin and Vicki; his grandchildren, CJ, Sabrina, Jordan, Sarah, Andrew and Ryan; and his twin brother, Edward.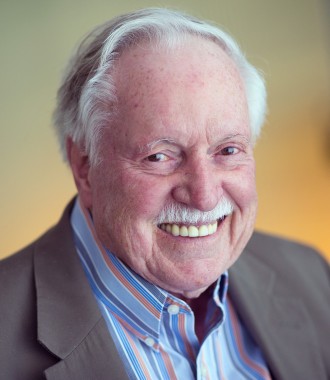 Kenrad E. Nelson '58 MD, Mount Washington, Ky., April 21, 2022, at age 89. A former president of the American Epidemiological Society and an expert on emerging diseases, Nelson was known for his research on HIV and hepatitis E. After graduating from the Feinberg School of Medicine, he completed his residency at Cook County Hospital, where he met his wife, Karen Barkas. He worked at the then-new Centers for Disease Control and Prevention and taught at the University of Illinois Medical Center and the University of Illinois at Chicago School of Public Health. In 1986 he joined Johns Hopkins Bloomberg School of Public Health, where Nelson spent a decade as the director of the Division of Infectious Diseases in the department of epidemiology during the height of the HIV epidemic. He received an honorary doctorate from the king of Thailand, where he helped develop the country's department of infectious diseases as a visiting researcher and consultant. Nelson was an advocate for the health of gay men during the early years of the HIV epidemic. A civil rights activist, Nelson marched with Martin Luther King Jr. in Cicero, Ill. He is survived by Karen, his wife of 60 years; children Eric, Joel, Elizabeth, Linnea and Tida; and 10 grandchildren.
Photo Credit: Chris Hartlove/Bloomberg School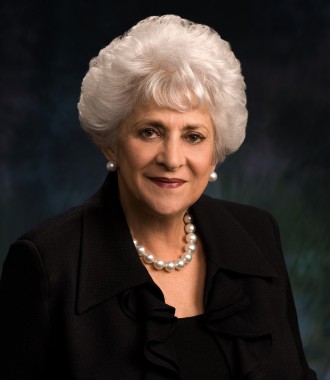 Betty Schlesinger Sembler '53, St. Petersburg, Fla., Feb. 16, 2022, at age 90. Sembler staged many anti-drug efforts over the course of her life. She and her husband, Melvin Sembler '52, whom she met at Northwestern, founded the now-defunct nonprofit drug treatment program Straight in 1976 and later the Drug Free America Foundation. Sembler met with first lady Nancy Reagan during the Reagan administration and helped launch the nationwide "Just Say No" anti-drug campaign. Sembler was active in local politics and served on the boards of numerous Florida-based organizations. In 2008 she received the Lifetime Achievement Award from the Drug Enforcement Agency Museum Foundation. In 2009 she was inducted into the Florida Women's Hall of Fame. In addition to her husband, she is survived by her children, Steve, Brent, Greg and Diane; 11 grandchildren, including Mark Sembler '10 MBA; six great-grandchildren; a brother, Victor Schlesinger '58; and a sister-in-law, Dodie.
Photo Credit: Florida Women's Hall of Fame