In Memoriam
In memoriam is a page to read featured obituaries of Northwestern alumni, faculty and staff. Visit Remembrances to read memorials of Northwestern community members submitted by their family or peers. Please send obituaries to alums@northwestern.edu.
Filter alumni by decade:
Narrow to: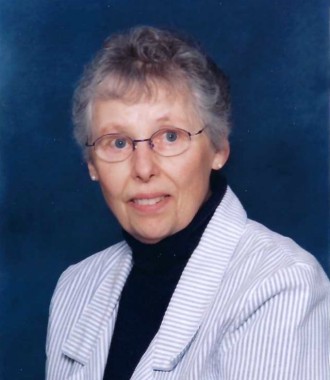 Virginia "Ginny" Ristow Harris '54, St. Paul, Minn., Sept. 3, 2022, at age 90. From education to local reporting to government service, Harris was passionate about her community involvement. After graduating from Northwestern, she taught at St. Richard's Elementary School while raising her family before moving to Victoria, Minn., where she worked as a reporter, then editor, for the Sun Newspaper system. Her reporting on civic matters caught the attention of the local city council, and she was hired as Victoria's first city administrator, becoming the first woman to be hired for the position in Carver County. After a successful tenure as city administrator, she became Carver County's director of planning and zoning, a position that she held for almost 20 years. She served in many land-use planning organizations and committees, always making an effort to preserve agricultural land for farming. Harris also served as a director of the Lake Minnetonka Conservation District. She is survived by her children, Larry, Michael, Teresa, Rich, Tom, Patricia and KC; 14 grandchildren; and one great-grandson.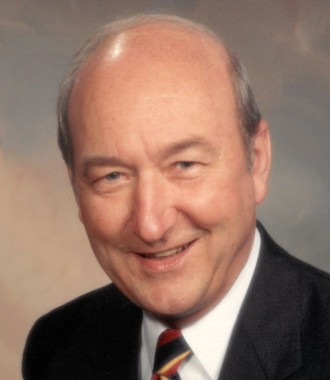 Robert J. Werner '53, '54 MMus, '67 DMA, Roanoke, Va., Aug. 31, 2022, at age 90. Werner was a passionate advocate for a comprehensive arts education. As dean of the University of Cincinnati's College–Conservatory of Music for 15 years, he oversaw the construction of the $93.2 million CCM Village that enhanced the conservatory's teaching and performance capabilities and advanced the school's reputation as a leading center for performing and media arts. The 250-seat Robert J. Werner Recital Hall in the CCM Village honors his legacy. Werner served as president of both the International Society for Music Education and the National Association of Schools of Music. He supported publications for community education programs as well as developmental frameworks for music education at elementary and secondary levels. He received a Northwestern Alumni Association Alumni Merit Award in 1991. He is survived by his wife of 65 years, Sharon Mohrfeld Werner '57; children Mark, Kurt and Erik; grandchildren Elisa, Kristen, Haley and Sydney; and great-grandchildren Claire, Caleb and Dylan.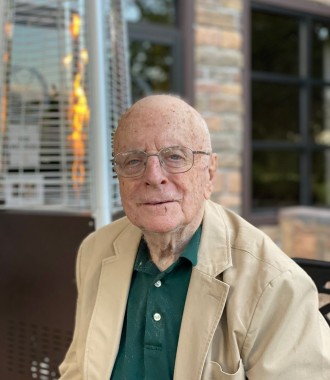 Robert "Russ" Bensley '51, '52 MS, Flossmoor, Ill., Aug. 9, 2022, at age 92. A longtime television news producer, Bensley wrote and anchored the late-night news broadcast for WBBM-TV in Chicago and then made his national TV news debut doing "man on the street" interviews after the assassination of President John F. Kennedy. The CBS network brought Bensley to New York, where he became producer, and then executive producer, of the CBS Evening News with Walter Cronkite. In 1968 Bensley traveled with a news crew to cover the Vietnam War. While there, he was shot and evacuated to a hospital that was then bombed. Bensley won the first of four Emmy Awards in 1971, for his work on the documentary The World of Charlie Company. After his time on the evening news, Bensley covered special events, including presidential conventions and elections, space shuttle launches and royal weddings. He later became executive producer of On the Road with Charles Kuralt. Bensley retired from CBS in 1985 and took up horse farming in southwest Michigan. He celebrated his 84th birthday by jumping out of an airplane. Bensley is survived by his children Skip, Robin and Vicki; his grandchildren, CJ, Sabrina, Jordan, Sarah, Andrew and Ryan; and his twin brother, Edward.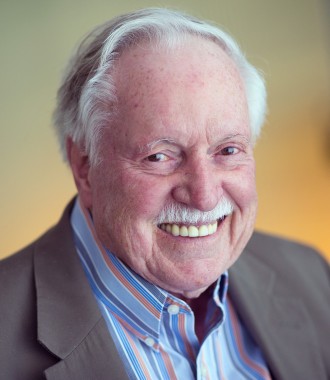 Kenrad E. Nelson '58 MD, Mount Washington, Ky., April 21, 2022, at age 89. A former president of the American Epidemiological Society and an expert on emerging diseases, Nelson was known for his research on HIV and hepatitis E. After graduating from the Feinberg School of Medicine, he completed his residency at Cook County Hospital, where he met his wife, Karen Barkas. He worked at the then-new Centers for Disease Control and Prevention and taught at the University of Illinois Medical Center and the University of Illinois at Chicago School of Public Health. In 1986 he joined Johns Hopkins Bloomberg School of Public Health, where Nelson spent a decade as the director of the Division of Infectious Diseases in the department of epidemiology during the height of the HIV epidemic. He received an honorary doctorate from the king of Thailand, where he helped develop the country's department of infectious diseases as a visiting researcher and consultant. Nelson was an advocate for the health of gay men during the early years of the HIV epidemic. A civil rights activist, Nelson marched with Martin Luther King Jr. in Cicero, Ill. He is survived by Karen, his wife of 60 years; children Eric, Joel, Elizabeth, Linnea and Tida; and 10 grandchildren.
Photo Credit: Chris Hartlove/Bloomberg School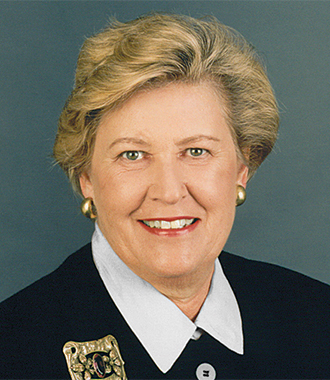 Phyllis Elliott Oakley '56, Washington, D.C., Jan. 22, 2022, at age 87. Fascinated by history and public affairs, Oakley joined the foreign service in 1957. When she married fellow officer Robert Oakley in 1958, she left the State Department. Women officers were discouraged from marrying at that time. Years later, when she learned that the issue was being challenged by other women officers, Oakley reapplied to the department and was rein-stated in 1974. She focused on Arab-Israeli relations and the Panama Canal Treaty. In 1986 she was the first woman to be appointed deputy spokesperson at the State Department. In the 1990s she served as assistant secretary of state for population, refugees and migration affairs and assistant secretary of state for intelligence and research. After retiring in 1999, she taught at the Johns Hopkins School of Advanced International Studies and Mount Holyoke College. She returned to Northwestern in spring 2002 as a visiting professor. Oakley is survived by her son, Thomas; her daughter, Mary; and five grandchildren.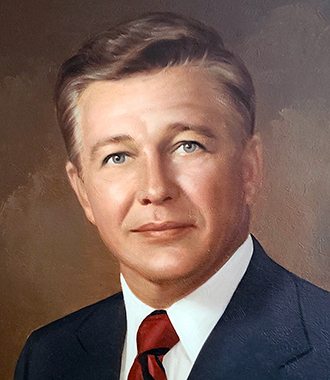 Norman "Norm" Howard Kragseth '53, St. Louis Park, Minn., Jan. 22, at age 91. Kragseth attended Northwestern on a football scholarship. He was a three-year letter winner as a punter, place kicker and offensive end, and earned an All-Big Ten Honorable Mention his senior year. After he earned his undergraduate degree in education, Kragseth was active in the Northwestern Alumni Association and served as president of the Northwestern Alumni Club of the Twin Cities. He received the University's Alumni Service Award in 1973. While at Northwestern, Kragseth participated in the Naval Reserve Officer Training Corps and later accepted an appointment to Navy Reserve Officer Candidate School. He served two years active duty during the Korean War. After he returned stateside, he started a teaching and coaching career in Minnesota. He officiated for 10 years for the Big Ten and then became the first NFL official from Minnesota. He officiated the first NFL game held in the Metrodome in Minneapolis and worked Super Bowl XIV before becoming an instant replay official in 1988 and, later, an NFL scout and observer. Kragseth was inducted into the Northwestern Athletic Hall of Fame in 2000. He is survived by his wife, Phyllis; children Susan, Steve and David Kragseth '81, '86 MA; grandchildren Connor, Taylor, Steven, Elias, Sheridan, Hartleigh and Atticus; and sisters Janice and Eleanor.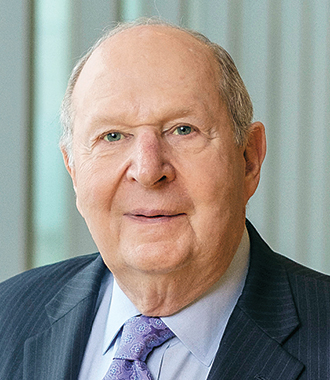 Louis A. Simpson '58, Naples, Fla., Jan. 8, 2022, at age 85. A trustee, benefactor and generous friend of Northwestern, Simpson and his wife, Kimberly Querrey, have provided support to the University in countless ways, including more than $250 million in total "We Will" Campaign giving. The Simpson Querrey Biomedical Research Center, named in recognition of their generosity, officially opened in June 2019. Also in 2019, the couple gifted funding to create the Querrey Simpson Institute for Bioelectronics, to facilitate collaborations at the intersections of engineering, science and medicine. Simpson joined Northwestern's Board of Trustees in 2006 and became a life trustee in 2010. In 2016 he was appointed senior fellow and adjunct professor of finance at the Kellogg School of Management. He received the Northwestern Alumni Medal in 2018. An expert investor, Simpson devoted more than 30 years of his career to Geico Corp. During his 17-year stint as president and CEO of Geico Capital Operations, Simpson produced portfolio returns that consistently broke industry records. In addition to his wife, Simpson is survived by his three sons, Irving, Kenneth and Edward "Ted" '96 MBA; his five grandchildren, Allie McGuire, and Tyler, Kennedy, Palmer and Beckett Simpson; his three great-grandchildren, Lachlan, Clementine and Hamish; his nephews Andrew and Robert Querrey; and his "naughter," Melissa Querrey, a student in the dual-degree Medical Scientist Training Program.
Photo Credit: Jim Prisching