In Memoriam
In memoriam is a page to read featured obituaries of Northwestern alumni, faculty and staff. Visit Remembrances to read memorials of Northwestern community members submitted by their family or peers. Please send obituaries to alums@northwestern.edu.
Filter alumni by decade:
Narrow to: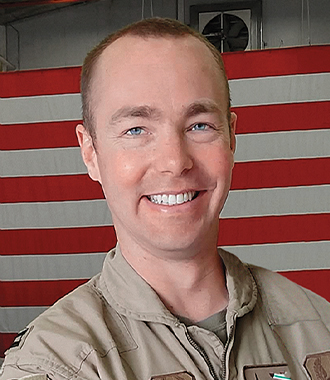 Durwood "Hawk" Jones '05, Albuquerque, Dec. 8, 2020, at age 37. A decorated Air Force pilot and combat veteran who served stateside and on deployments to Japan (2015), Korea (2017) and Afghanistan (2019), Maj. Jones died in an F-16 plane crash during a training mission in Michigan's Upper Peninsula. The Albuquerque native had joined the Air National Guard in 2011 and graduated from F-16 basic qualification training in 2015. His awards included two Air Medals, earned for heroism or meritorious achievement while participating in aerial flight. Jones is survived by his wife and two young sons.
Photo Credit: Courtesy of the 115th Fighter Wing of the Wisconsin National Guard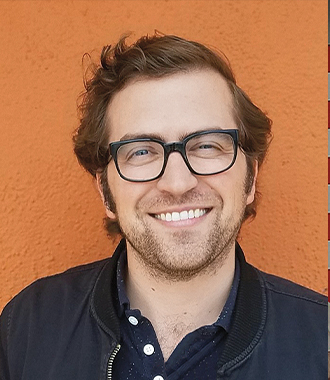 Ryan Brady '08, Los Angeles, Nov. 26, 2020, at age 34. A self-described "marketing maverick" who launched "culture-defining artists and media projects," Brady was interested in the music industry from an early age. The Chicago native wrote music, performed with local bands and eventually served on Northwestern's Sound Arts and Industries Advisory Board. With his degree in economics and minors in music technology and sound design, he joined Atlantic Records in 2008 as a digital marketing coordinator and eventually became vice president of marketing. He pioneered Atlantic's artist development department, helping to launch new artists including Ty Dolla $ign and Meg Meyers and promoting established acts like Cold Play and Weezer. He co-founded and co-hosted the hit podcasts Take It Away: The Complete Paul McCartney Archive and Now Hear This. He is survived by his wife, Annabel Jones; parents Terry and Suzan; brothers Brett and Tyler; grandmothers Paula Brady and Ricky Schlossberg; and many extended family members.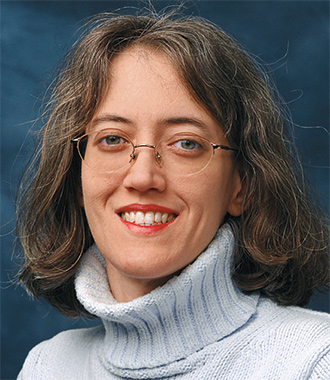 Kathryn N. Farrow '05 GME, Chicago, Feb. 07, 2018, at age 46.
A neonatologist at the Feinberg School of Medicine faculty since 2005, Dr. Farrow dedicated her life to advancing the field of newborn medicine and teaching the next generation of physicians.
Dr. Farrow completed a fellowship in neonatal-perinatal medicine at the Ann and Robert H. Lurie Children's Hospital of Chicago before joining the Northwestern faculty in 2005. She rapidly rose through the ranks to professor of pediatrics in 2017. Her medical practice at Lurie Children's Hospital and Prentice Women's Hospital focused on intensive care for premature babies.
Dr. Farrow devoted her career to solving lung diseases that affect premature infants. Her work — funded by the National Institutes of Health for more than 10 years — included a rethinking of how oxygen is used to support neonatal respiratory failure. She received the Young Investigator Award from the American Heart Association and Dr. Farrow was elected to the American Pediatric Society, the highest honor society for pediatricians.
Dr. Farrow is survived by her wife, Rachel Hegarty; her children, Daniel and twins Maggie and Liam; her mother Joyce; and her brother, Andrew.