In Memoriam
In memoriam is a page to read featured obituaries of Northwestern alumni, faculty and staff. Visit Remembrances to read memorials of Northwestern community members submitted by their family or peers. Please send obituaries to alums@northwestern.edu.
Filter alumni by decade:
Narrow to: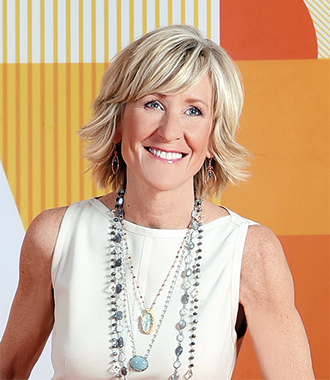 Joanne Smith '92 GME, Hinsdale, Ill., Sept. 6, 2021, at age 60. A faculty member at the Feinberg School of Medicine for 25 years, Smith transformed the field of physical medicine. In 1988 Smith completed her residency at what was then the Rehabilitation Institute of Chicago and never left, becoming president and CEO in 2006. She envisioned one of the first "translational" research hospitals, where scientists and physicians work in the same space as patients and apply (or "translate") research in real time. The Shirley Ryan AbilityLab, a 1.2 million-square-foot research hospital and the manifestation of Smith's vision, opened in March 2017. Smith was named to Modern Healthcare's 2021 Top 25 Women Leaders list. She is survived by her husband, Rory Repicky; children Claire and Michael; four sisters; and three brothers. Photo: Katrina Wittkamp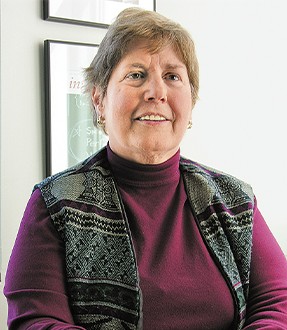 Carol Gaetjens '91 PhD, Fayetteville, Ark., Feb. 27, at age 76. Passionate about education and giving back to her community, Gaetjens worked for 10 years as a clinical social worker at AMITA Health Saint Francis Hospital in Evanston before eventually pursuing a doctorate in Northwestern's Human Development and Social Policy program. She went on to direct the master's program in gerontology at Northeastern Illinois University. Beginning in 1999, she taught courses such as Moral Values in Human Development, Adulthood and Aging, and Observing Human Behavior as an adjunct instructor in Northwestern's School of Education and Social Policy. Gaetjens also served as a member of Northwestern's accessibility committee. After moving to Fayetteville, she volunteered at Genesis Church, where she worked with local unhoused people and the working poor. Gaetjens provided her home as a space for those in need, acting as a surrogate mother to adolescents and young adults who were going through difficult times. Gaetjens is survived by her brother, Tony, and her sister, Katie.
Photo: Courtesy of the School of Education and Social Policy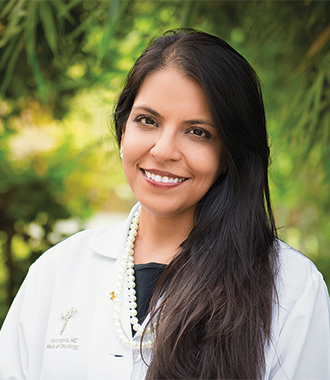 Arti Hurria '91, '95 MD, Los Angeles, Nov. 7, 2018, age 48. A pioneer in the field of geriatric oncology, Hurria was the George Tsai Chair in Geriatric Oncology and director of the Center for Cancer and Aging at City of Hope in Duarte, Calif., where she worked closely with her mentor and former Northwestern professor Steven T. Rosen '72, '76 MD, '79 GME, '81 GME. Hurria, who co-led the Cancer Control and Population Sciences Program, sought to develop assessment tools to identify older individuals at risk for side effects of cancer treatment. She also developed personal relationships with patients. In a 2016 interview she told HemOnc Today, "Love your patients as much as you can. … They are in a vulnerable place, and kindness and compassion go such a long way." Hurria, who focused her research on breast c­ancer, received multiple awards from the American Society of Clinical Oncology. The society endowed a young investigator award in her memory. A graduate of the Northwestern Honors Program in Medical Education, she is survived by her husband, Thomas Lee; and a daughter, Serena. Photo courtesy of City of Hope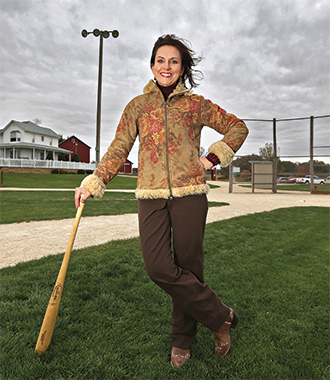 Denise M. Stillman '99 KSM, Nov. 7, 2018, at age 46. Mrs. Stillman enjoyed a two-decade career in marketing, during which she received the Public Relations Society of America's MacEachern Award and numerous Silver and Gold Trumpets from the Publicity Club of Chicago. In 2012 she decided to leave that behind to start her own business, Go the Distance Baseball. With help from investors including Hall of Famer Wade Boggs and actor Matthew Perry, she purchased the 193-acre farm and baseball diamond used in Field of Dreams. Preserving the iconic field, surrounded by cornfields in Dyersville, Iowa, was just a small part of Mrs. Stillman's dream to create a baseball mecca akin to Cooperstown in New York. Plans for All-Star Ballpark Heaven include team lodging and 24 baseball and softball diamonds. (See Denise Miarecki Stillman: Baseball Heaven.) Mrs. Stillman is survived by her husband, Tom Mietzel; a daughter, Claire; a son, John; and sisters Debra Vera and Abby Shelton. Photo by Dave Kettering/The Telegraph Herald in Dubuque, Iowa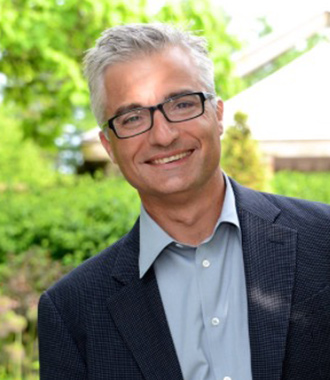 Justin C. Heyman '95 MBA, Chicago, Feb. 09, 2018, at age 50.
Born in South Africa, Mr. Heyman and his family moved to the East Coast. He earned his bachelor's in economics from the University of Pennsylvania. After graduating he worked briefly for a large law firm in Israel and competed as a professional cyclist.
When he returned to the United States, he took a job at Ernst & Young, then earned an MBA at the Kellogg School of Management. When he was still in his 20s, Mr. Heyman orchestrated a series of buyouts that resulted in the creation of Morey's Seafood International. Under Mr. Heyman's leadership, Morey's Seafood became one of the largest seafood companies in the country.
Mr. Heyman was a partner in the Chicago-based private equity firm Acuity Capital Partners as well as an active member of Chicago's Young Presidents Organization. He died in a snowmobiling accident in Wyoming while on a trip with the organization. He was a cyclist and an avid outdoorsman and adventurer.
Mr. Heyman was also a philanthropist, following in the footsteps of his sister, Anne, a prominent New York philanthropist who died in a horseback riding accident in 2014. After her passing, Mr. Heyman devoted himself to fundraising for an orphanage she founded in a Rwandan village.
He is survived by his parents, Sydney and Hermia; his sons, Austin, Chase and Hunter; and siblings Dan and Lauren.