In Memoriam
In memoriam is a page to read featured obituaries of Northwestern alumni, faculty and staff. Visit Remembrances to read memorials of Northwestern community members submitted by their family or peers. Please send obituaries to alums@northwestern.edu.
Filter alumni by decade:
Narrow to: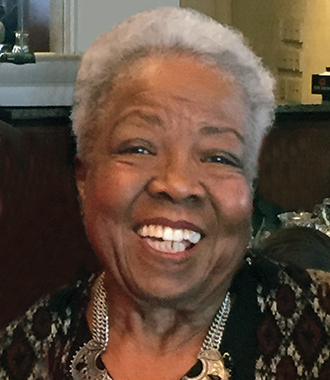 Jean Harvey Lightfoot '73 PhD, Chicago, Nov. 15, 2017, at age 81.
A powerful soprano with a wide vocal range, Ms. Lightfoot performed with the famed Fisk Jubilee Singers, an a cappella ensemble at Fisk University that has performed spirituals around the world since 1871.
She toured Europe with the singing group in 1956, performing 66 concerts in 56 days. The tour included a performance for royalty in Portugal and an eight-encore show in Rome.
Ms. Lightfoot continued to perform spirituals with the John W. Work Chorale in Chicago. She went on to earn a doctorate from Northwestern, where she studied education and urban anthropology.
She taught English and served as an administrator at Hyde Park High School, Kennedy-King College and the University of Illinois at Chicago. She retired as dean of students at Columbia College.
Ms. Lightfoot is survived by her daughter, Jaronda, and two granddaughters, Jaya and Jorie.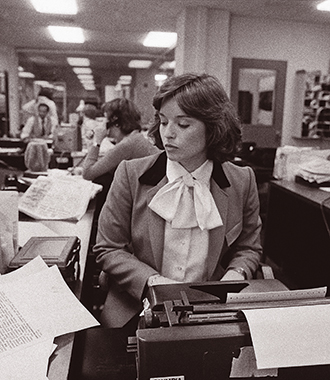 Michele M. Marsh '76, South Kent, Conn., Oct. 17, 2017, at age 63.
A five-time Emmy Award–winning newscaster, Ms. Marsh enjoyed a more than two-decade run as an anchor on nightly programs on CBS and NBC stations in New York City.
Ms. Marsh studied theater at Northwestern and participated in the Dolphin Show. After graduating in 1976, she landed her first assignment, at WABI-TV, the CBS affiliate in Bangor, Maine, where Ms. Marsh reported in the field and anchored the late-night newscast. She even ran the teleprompter with her feet while on the air.
Ms. Marsh moved on to KSAT-TV, the ABC affiliate in San Antonio, and then, in August 1979, to WCBS-TV in New York City. She started as a reporter and quickly became co-anchor of the 11 O'Clock Report. Ms. Marsh, then 25, was the youngest of five women who claimed anchor positions at the five New York TV stations with late-night news programs.
She worked as an anchor and correspondent for WCBS for 17 years until she was let go in 1996 as part of move to improve sagging ratings. Ms. Marsh quickly joined WNBC, where she anchored until 2003.
The pioneering news anchor won five local Emmy Awards for news programming and helped pave the way for women in television news.
Ms. Marsh is survived by her second husband, P.H. Nargeolet, and a son, John Paschall '14.
Photo: Michele Marsh in the WCBS-TV newsroom in New York City in 1980. Photo by Sara Krulwich/The New York Times.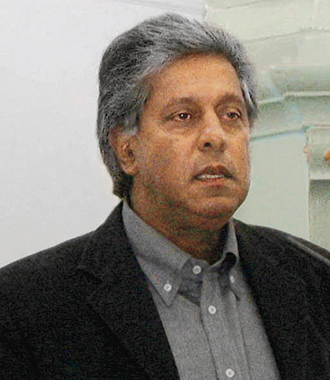 Govindasamy "Govin" Reddy '73 MA, Durban, South Africa, Oct. 13, 2017, at age 74.
An anti-apartheid activist, Mr. Reddy helped transform the broadcast industry in post-apartheid South Africa.
While completing a master's degree in history at Northwestern, Mr. Reddy studied with professor and activist Dennis Brutus. When Mr. Reddy returned to South Africa as a history professor, he continued his activism.
During a speech at the University of Durban-Westville in 1976, he veered off script, encouraging his students to rise up against the regime. Early the next morning, he was detained and imprisoned for five months.
After his release, he was banned from teaching, so he opened an anti-apartheid bookshop, sneaking books on liberation into the country and mentoring young activists. Eventually, the regime exiled him for nearly a decade.
After the introduction of democracy, Mr. Reddy returned to South Africa to lead the South African Broadcasting Corporation, transitioning it from the propaganda arm of the apartheid regime to an independent and inclusive public broadcaster.
He is survived by his wife, Tessa; his children, Sudeshan, Priya, Micah and Niall; and a granddaughter, Eila.
Photo courtesy of Salzburg Global Seminar