Remembrances
Remembrances is a page to read memorials of Northwestern community members submitted by their family or peers. Visit In Memoriam to read featured obituaries of Northwestern alumni, faculty and staff. Please send obituaries to alums@northwestern.edu.
Filter alumni by decade:
Narrow to:
Our memories of Bill Froehlig '50, '65 MA/MS, known as "the Sandwichman," go beyond the homemade sandwiches he brought to our residence halls every night in his two-wheeled cart, from the late 1940s to his retirement in 1988. Froehlig died Sept. 29, 2018, in Tallahassee, Fla., at the age of 92.
The tracks of his cart in the North Campus snow are long gone, but generations of Northwestern graduates remember his generosity, kindness, tireless work ethic and that distinctive boatswain's whistle announcing his arrival.
Gabe Fuentes '86, '93 JD
Chicago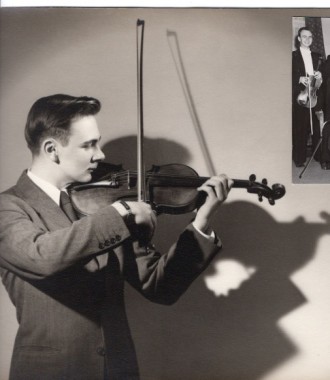 Nicholas Waselowich '50, '52 MMus — At age 91, Nicholas Waselowich of Warren, Mich., died Nov. 15, 2017.
From humble beginnings, his European immigrant parents made sacrifices for Nick to study the violin. He graduated from Cass Tech High School in 1944. He then served in World War II in the Philippines. Upon his return home, he studied viola at Northwestern University, receiving his bachelor's degree in music in 1950, followed by a master's degree in music in 1952.
After completing his education, he married his sweetheart, Rose, and began his performing career including the following: San Antonio and Detroit Symphony Orchestras, Michigan Opera Theatre, the Fisher, and Pine Knob. He was also hired to play recording sessions for Motown. For 35 years Nick was an elementary strings and band teacher in the Detroit Public Schools.
When he was not performing, he enjoyed playing golf and was a Detroit Red Wings hockey fan. As a devoted family man, he will be remembered by all for his generous, loving, and positive attitude.
He is survived by three daughters, Cindy (Vito) Aluia, Janice (Thomas) Manzella and Nancy Waselowich; a grandson Christopher Aluia; and a great grandson, Nicholas Aluia.