Remembrances
Remembrances is a page to read memorials of Northwestern community members submitted by their family or peers. Visit In Memoriam to read featured obituaries of Northwestern alumni, faculty and staff. Please send obituaries to alums@northwestern.edu.
Filter alumni by decade:
Narrow to:
I recently read an article from the Daily Northwestern about the passing of Gaspar Perricone '50 in 2020 due to complications from COVID. He was a halfback and a valued member of the Wildcats' Rose Bowl–winning team of 1949. Today, I read of the passing of one of Mr. Perricone's teammates, Edward M. Tunnicliff '50. I wanted to write to let you know that one of the team's best linemen has also died: Rudolf "Rudy" Cernoch '51. He was one of the men who opened the holes in opposing lines to allow both Mr. Perricone and Mr. Tunnicliff to run freely through opposing defenses.
Rudy was a friend of mine and we shared our Wildcat roots, his from 1951 and mine from 1973. He was a gentle, quiet man who loved his family, his friends and any dog that happened by, including mine. We lived two doors down from Rudy in a retirement village in Surprise, Ariz., and he wore the purple proudly until the day he died, including a ballcap I gave him from the Rose Bowl in 1996. I was there when the Cats lost to USC, and Rudy and I talked about that game, and the one in 1949, frequently.
He was a gentle giant and a good man.
Thanks for your attention.
Frank Joseph Fara '73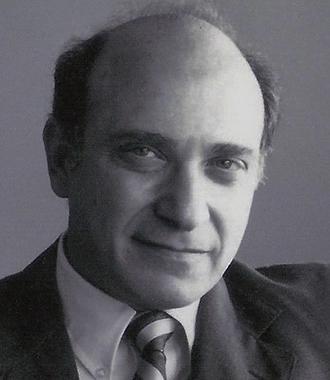 Edward Nanas '53, 88, former newsman, freelance writer and corporate executive, died March 24, 2020, in Reston, Va.
Nanas had a long communications career that included service as a U.S. Navy public information officer, magazine editor at Fawcett Publications in New York City, newspaper reporter and editor at Fairchild Publications, and director of communications at IBM. He pioneered the coverage of news about computers in the late 1950s and early 1960s when the then so-called "giant brains" first were coming on the scene.
In 1960, at Electronic News, a Fairchild weekly, he conceived and edited what is believed to be the first regular newspaper business and technology coverage of computer developments. As part of that coverage, he conducted interviews with legendary computer hardware and programming visionaries, including J. Presper Eckert, co-inventor of the Univac computer, and Rear Adm. Grace Murray Hopper, co-inventor of the COBOL programming language.
As a freelance writer in the 1960s, his action-adventure and technology articles appeared in many national magazines. In 1964 he joined IBM Corporation and served in various communications management posts in the United States and Asia/Pacific area. He retired as director of communications in 1989.
During the 1970s and early 1980s, Nanas often acted as IBM's spokesperson on matters relating to the several antitrust suits then pending against the company, including US v. IBM. That action was dropped by the Department of Justice as being "without merit" in 1982 after 13 years in litigation.
Following his IBM career, Nanas returned to writing articles and executive speeches on assignment from major corporations. He also provided communications and public affairs consulting and taught at colleges in New York and Santa Fe, N.M.
Born in New York City on March 1, 1932, he received a B.S. degree from Northwestern University and an M.A. from New York University. He was an associate member of the Foreign Correspondents Club of Japan. Over the years, Nanas has resided in Wilton, Conn., Santa Fe, New York City, Tokyo and finally in Northern Virginia.
His wife of 59 years, Rochelle, passed away in 2015. She danced with American Ballet Theatre in the 1950s. He is survived by their two children, Sally Nanas of Sterling, Va., and Phillip Nanas of Portland, Ore., and a grandson, Steven Androphy.
A private burial took place at Quantico National Cemetery.
James D. Murphy, Dec 3, 2019, Chicago, at age 88. Murphy earned his undergraduate and law degrees from Northwestern University. After serving two years in the U.S. Army in Germany during the Korean War, Murphy established his law practice specializing in estate law. He practiced law for more than 50 years and represented the Franciscan Fathers for many years, beginning with the construction of St Peter's in Chicago. A longtime resident of Winnetka and Glenview, Murphy was an avid competitive sailor, racing J24 and Enterprise boats. He was also a seasoned golfer, world traveler, storyteller, Irish history enthusiast and 50-plus year Northwestern football season ticket holder. Murphy is survived by his daughters Caroline and Beth '92; sons James and Brian; and three grandchildren, Dani, Liam and Heather.
The wake will be held Sunday, Dec. 8, 3-7 p.m., at Donnellan Family Funeral Services, 10045 Skokie Blvd., Skokie IL, 6007. The funeral will be held Monday, Dec. 9, 10 a.m. at Our Lady of Perpetual Help Catholic Church, 1775 Grove St., Glenview, IL.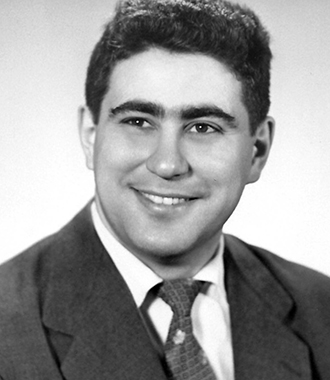 Saul Needleman '57 PhD, Chicago, July 18, 2019, age 91, was a biochemist, teacher, author and artist.
He earned a Bachelor of Science in Organic Chemistry, Illinois Institute of Technology, 1950; a Master of Science in Biochemistry, Illinois Institute of Technology, 1955; and a Doctor of Philosophy in Biochemistry and Medicine, Northwestern University in 1957.
His career as a biochemist includes: VA Research Hospital, Chicago, 1965–1973; coordinator science affairs at Abbott Laboratories, North Chicago, 1974–1979; director clinical affairs at Schering-Plough, Memphis, 1979–1981; director medical affairs at Hollister Inc., Libertyville, Ill., 1981–1985; consultant with the United States Naval Dental Research Program; medical expert with the United States Navy Drug Program, Great Lakes Naval Station; legal-medical consultant with the Drug Abuse Program, United States Navy, 1986-1995. Needleman retired after 10 years as a civilian working at the Great Lakes Naval Station Drug Lab and serviced with United States Naval Reserve from 1945 to 1947.
Additionally, he was an associate professor of biochemistry and neurology at Northwestern University, Evanston, 1960—1973; chairman, department of biochemistry at Roosevelt University, 1973–1975; and taught nutrition at Oakton Community College, 1995–2000.
While his career was biochemistry, his passions were the arts and numismatics. He worked in various media from painting, sculpture, stained glass, woodworking, furniture and photography. His books include detailed research in protein analysis and various books on numismatics. He is well known for the Needleman–Wunsch algorithm, used in bioinformatics to align protein or nucleotide sequences.
Achievements include patents in biochemistry and medical fields; recipient Presidential Award, Abbott Laboratories, 1979; RESA Science Research Award, 1960; Toni Research Fellow, 1954-1955; and Gillette Research Fellow, 1953-1954. Additionally, there were many achievements in the arts and numismatic fields.
Diana Dahl Norlander '56 passed away peacefully on July 14, 2019, surrounded by generations of her family, reciprocating the love she showed them. She is survived by her loving husband, John; four children, Lisa, Erik, Krist, and Britt; 10 grandchildren; and one great-grandchild. Born on February 25, 1933, she was the adored child of Edor and Donna Dahl. She graduated from Northwestern University and was an accomplished actress, pianist and real estate agent — facts that remained hidden to many because of her modesty and nature of always turning the spotlight to the people around her. But the roles she cherished most in life were as wife, mother, grandmother and great-grandmother. She and John were a perfect match and accomplished more together as a loving couple than either could dream of on their own. She loved her children fiercely and found immense joy from watching them grow and spread their wings. As "Nana" she made sure her grandchildren could always find freshly made cookies or brownies in the kitchen. As her family mourns this great loss, they are incredibly grateful that she and John made it a priority to nurture a family in which everyone loves and supports one another deeply. In lieu of flowers, the family suggests memorial donations to the Hilton Head Heroes organization.
Richard Alan Feldon '53, age 87, went to a Super Bowl in heaven after passing away on Friday, June 7, 2019. His enthusiasm for sports, military history, music and travel was surpassed only by his love for his family and friends, who will miss and never forget him.

An avid fan of the Cincinnati Bengals and one of the first season-ticket holders, Feldon rarely missed a game – even during his worldwide travels. When football season was over, you'd find him playing golf or watching tennis, baseball, basketball, or at least a great Jeopardy show.

Feldon spent 39 years at The Procter & Gamble Company, retiring in 1994 as Managing Director of World Strategic Planning for the Paper Products Division. He was particularly proud to have been on the team that created Mr. Whipple ("Please don't squeeze the Charmin"), to have labeled Bounty as "the Quicker Picker-Upper," and also to have introduced Pampers to the U.S., Europe and the world. His career started in sales, then brand management, and eventually strategic planning, where he voyaged across the globe and eventually transferred with his family for several years to Germany and Belgium, kindling his strong interest in international travel.

Known for his smile and laughter with friends, Feldon's greatest joy was his family. He is survived by his dear wife — the sun to his moon — Diane Kozlove Feldon; sons Richard Alden Feldon and R. Andrew Feldon and his wife, Leah Koss Feldon (the daughter of Dick's second wife, Candy Koss); daughter Jill Feldon LaNouette and her husband, Greg LaNouette; grandchildren Evan LaNouette and his wife, Annick Aubin-Pouliot, Trevor LaNouette, Charlotte Feldon and Ryder Feldon; nephews Justin Skala and his wife, Ann, and Christopher Skala and his wife, Emma; and niece Katri Skala and her husband, John Cook.

Born August 15, 1931, in Darien, Connecticut, Feldon was close to his sister Barbara and brother Bob. He attended Valley Forge Military Academy and Pomfret School, and then became a life-long Wildcat fan and Sigma Nu, receiving his degree in business administration from Northwestern University in 1953. He met Joan Sorge there and married her in 1954, shortly after he enlisted in the U.S. Marine Corps, where he served at Quantico, Virginia, and then in Japan and Korea.

Moving to Terrace Park, Ohio, Dick became a councilman and vice mayor, and was active with the Terrace Park Players and Cincinnati Music Theater as a producer, director, and actor (and occasional singer). Broadway musicals continued to be his favorite, especially Mame, Carousel, Music Man and Mama Mia.

After he retired, Feldon and Diane cruised much of the world and then moved to Palm Beach Gardens, Florida, where they made an amazing number of warm and wonderful friends. Feldon served on the board of the BallenIsles Country Club. At the club, he challenged many of the members in bridge.

Feldon was the embodiment of an open-minded intellectual who held competence and integrity above political affiliation. His friends and family will always remember Feldon's affection for animals, way with words, sense of humor, intellect, love of people, and especially his smile.

A memorial service and celebration of life will take place on Saturday, October 19, 2019, in Palm Beach Gardens — details to come.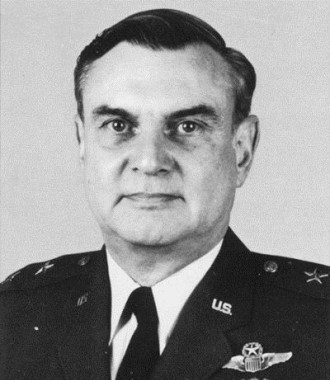 Major General William John Davis '59 passed away on March 14, 2019, at the age of 85 while being hospitalized not far from his farm in Wadsworth, Ill. William Davis was a lifelong Chicagoan, born Aug. 4, 1933. He was a native of the North Side, raised a family in the western suburb of St. Charles, and retired to his farm in Wadsworth, just north of Gurnee.
After graduating high school, he joined the U.S. Air Force in 1953 and began his flying career as a navigator for reconnaissance missions. He then returned to Chicago, joined the Reserves, and attended school at Northwestern University where he graduated in 1959 with a degree in political science.
After briefly attending law school at the University of Miami, he decided to pursue a flying career full time and took a job with American Airlines.
In 1971 he married Sandra Marie Richter of Hopkins, Minn., and they started a family raising two children, Kristen Marie and Michael William.
William Davis served 35 years with the United States military before retiring as the commander of the Illinois Air national Guard in 1989. After 30 years of service with American Airlines, he retired as a captain in 1993. He became a widow when his wife, Sandra Davis, died of cancer in 2000.
He was a curious, compassionate and scholarly individual. He was a car and motorcycle enthusiast, a philanthropist and a public servant, but he'll be remembered most as a wonderful father and a loving husband. He is survived by his two children, Kristen and Michael.