Remembrances
Remembrances is a page to read memorials of Northwestern community members submitted by their family or peers. Visit In Memoriam to read featured obituaries of Northwestern alumni, faculty and staff. Please send obituaries to alums@northwestern.edu.
Filter alumni by decade:
Narrow to: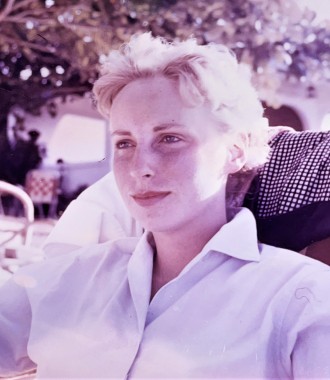 Vicki Bloye Gainsburg '55 passed away on January 2, 2023. She spent her childhood in Wauwatosa, Wisconsin. She earned a bachelor's degree in English from Northwestern University and a master's degree in philosophy from Radcliffe College, but her lifelong career was art. For eight decades, Vicki painted and drew botanica, landscapes and portraits, in media that included watercolor, pen and ink and pastels. Her work has been exhibited and sold at numerous galleries and juried shows, and dozens of her pieces are privately owned. Vicki's paintings have received many awards, including an Award of Merit at the International Exhibition of the American Society of Botanical Artists in New York City. Vicki was a member of the American Society of Botanical Artists and the New Jersey Watercolor Society, among other organizations. Beyond her art, Vicki enjoyed reading, walking, swimming and chocolate. Vicki lived most of her life in South Orange, N.J., and spent her final years in Rochester, N.Y. She is survived by her husband of 65 years, Roy Gainsburg; her daughters, Julie and Jeannie; and her grandchildren, Hayden and Becca.
Heaven welcomed a funny angel on October 7, 2022, when William "Bink" Sheldrick Conover II '50 passed away peacefully at the age of 94. Born in Richmond, Virginia in 1928, Bink received his bachelor of science degree from Northwestern University in 1950. Bink was a member of Kappa Sigma fraternity, and met the love of his life Nancy Toel as cast members of the acclaimed Waa-Mu Show. He served as a lieutenant in the United States Navy. Bink's civic-minded service continued, along with an interest in politics, with his school board position for Upper St. Clair Township in Pennsylvania. In April of 1972, he was elected to the 92nd Congress of the United States, and served as a member of the U.S. House of Representatives from Pennsylvania's 27th congressional district. Congressman Conover truly loved his country.
Bink's career in the insurance business moved him from San Francisco in the late 1950's to Pittsburgh, Penn., a city he came to love. In Pittsburgh, Bink started his own insurance agency, Conover & Associates, Inc., and was the owner and president for more than 50 years.
Dad liked golfing and bowling, playing bridge, cheering on the Pittsburgh Steelers, traveling the world, and summer's corn on the cob. Most of all, Dad/Uncle Bink/Papa enjoyed family, and instilled the value of family love and loyalty by hosting annual family reunions. In creating the unconditional and loving bonds of family, his reach positively exceeded his grasp. In addition, Dad/Papa instilled the value of education by supporting his children and grandchildren in pursuing their college education. His legacy will live on.
Mr. Conover is survived by his wife (Shirley Conover), four children, twelve grandchildren, and one great granddaughter. Dad was preceded in death by his first wife and mother of his children (Nancy Toel Conover), second wife (Jane Dolan Conover), and one child (Susan Limerick Conover).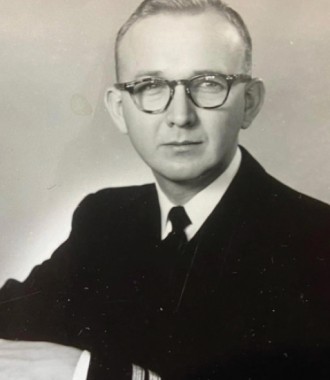 William "Bill" Ward Ferguson '55 DDS of Fort Collins, Colo., passed away June 6, 2022, at age 92. He was born Oct. 23, 1929, to Alice Louise Kjerner and William Wallace Ferguson in Des Moines, Iowa. Preceded in death by his wife, Ellen Louise Ferguson, whom he married in 1958, and son Douglas Ferguson. He is survived by his son Andrew Ferguson and dear friend and longtime special companion, Jean Messinger, whom he met in college and reconnected with later in his retirement. Bill enjoyed an early life of achievement that included being a prom king and Eagle Scout and working to pave his own way doing jobs such as a steel riveting assistant and bottling Blatz beer on the production line in Milwaukee. He graduated from Lawrence College in Appleton, Wis., and went on to obtain a Doctor of Dental Surgery degree from Northwestern University. He enlisted in the U.S. Navy during the Korean War and was always proud of his service while stationed in Morocco, later obtaining the rank of commander in the Naval Reserve. He had a successful career as a dentist in Fort Collins during his working years. Bill loved traveling with his family and the mountains of the western United States. He was a Kiwanis club member and helped many concerns including the local food bank and Boy Scouts. Bill was also a proud stockholder in the Green Bay Packers and was one of their biggest fans, cheese hat and all.
He lived a full and adventurous life and will be sorely missed by all the people who loved him.
I recently read an article from the Daily Northwestern about the passing of Gaspar Perricone '50 in 2020 due to complications from COVID. He was a halfback and a valued member of the Wildcats' Rose Bowl–winning team of 1949. Today, I read of the passing of one of Mr. Perricone's teammates, Edward M. Tunnicliff '50. I wanted to write to let you know that one of the team's best linemen has also died: Rudolf "Rudy" Cernoch '51. He was one of the men who opened the holes in opposing lines to allow both Mr. Perricone and Mr. Tunnicliff to run freely through opposing defenses.
Rudy was a friend of mine and we shared our Wildcat roots, his from 1951 and mine from 1973. He was a gentle, quiet man who loved his family, his friends and any dog that happened by, including mine. We lived two doors down from Rudy in a retirement village in Surprise, Ariz., and he wore the purple proudly until the day he died, including a ballcap I gave him from the Rose Bowl in 1996. I was there when the Cats lost to USC, and Rudy and I talked about that game, and the one in 1949, frequently.
He was a gentle giant and a good man.
Thanks for your attention.
Frank Joseph Fara '73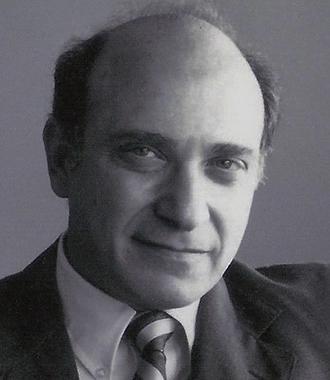 Edward Nanas '53, 88, former newsman, freelance writer and corporate executive, died March 24, 2020, in Reston, Va.
Nanas had a long communications career that included service as a U.S. Navy public information officer, magazine editor at Fawcett Publications in New York City, newspaper reporter and editor at Fairchild Publications, and director of communications at IBM. He pioneered the coverage of news about computers in the late 1950s and early 1960s when the then so-called "giant brains" first were coming on the scene.
In 1960, at Electronic News, a Fairchild weekly, he conceived and edited what is believed to be the first regular newspaper business and technology coverage of computer developments. As part of that coverage, he conducted interviews with legendary computer hardware and programming visionaries, including J. Presper Eckert, co-inventor of the Univac computer, and Rear Adm. Grace Murray Hopper, co-inventor of the COBOL programming language.
As a freelance writer in the 1960s, his action-adventure and technology articles appeared in many national magazines. In 1964 he joined IBM Corporation and served in various communications management posts in the United States and Asia/Pacific area. He retired as director of communications in 1989.
During the 1970s and early 1980s, Nanas often acted as IBM's spokesperson on matters relating to the several antitrust suits then pending against the company, including US v. IBM. That action was dropped by the Department of Justice as being "without merit" in 1982 after 13 years in litigation.
Following his IBM career, Nanas returned to writing articles and executive speeches on assignment from major corporations. He also provided communications and public affairs consulting and taught at colleges in New York and Santa Fe, N.M.
Born in New York City on March 1, 1932, he received a B.S. degree from Northwestern University and an M.A. from New York University. He was an associate member of the Foreign Correspondents Club of Japan. Over the years, Nanas has resided in Wilton, Conn., Santa Fe, New York City, Tokyo and finally in Northern Virginia.
His wife of 59 years, Rochelle, passed away in 2015. She danced with American Ballet Theatre in the 1950s. He is survived by their two children, Sally Nanas of Sterling, Va., and Phillip Nanas of Portland, Ore., and a grandson, Steven Androphy.
A private burial took place at Quantico National Cemetery.
James D. Murphy, Dec 3, 2019, Chicago, at age 88. Murphy earned his undergraduate and law degrees from Northwestern University. After serving two years in the U.S. Army in Germany during the Korean War, Murphy established his law practice specializing in estate law. He practiced law for more than 50 years and represented the Franciscan Fathers for many years, beginning with the construction of St Peter's in Chicago. A longtime resident of Winnetka and Glenview, Murphy was an avid competitive sailor, racing J24 and Enterprise boats. He was also a seasoned golfer, world traveler, storyteller, Irish history enthusiast and 50-plus year Northwestern football season ticket holder. Murphy is survived by his daughters Caroline and Beth '92; sons James and Brian; and three grandchildren, Dani, Liam and Heather.
The wake will be held Sunday, Dec. 8, 3-7 p.m., at Donnellan Family Funeral Services, 10045 Skokie Blvd., Skokie IL, 6007. The funeral will be held Monday, Dec. 9, 10 a.m. at Our Lady of Perpetual Help Catholic Church, 1775 Grove St., Glenview, IL.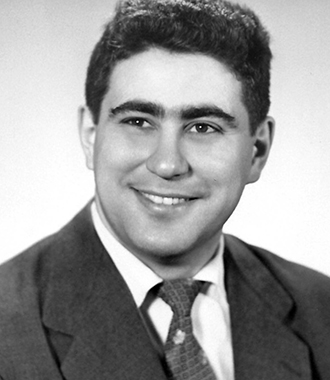 Saul Needleman '57 PhD, Chicago, July 18, 2019, age 91, was a biochemist, teacher, author and artist.
He earned a Bachelor of Science in Organic Chemistry, Illinois Institute of Technology, 1950; a Master of Science in Biochemistry, Illinois Institute of Technology, 1955; and a Doctor of Philosophy in Biochemistry and Medicine, Northwestern University in 1957.
His career as a biochemist includes: VA Research Hospital, Chicago, 1965–1973; coordinator science affairs at Abbott Laboratories, North Chicago, 1974–1979; director clinical affairs at Schering-Plough, Memphis, 1979–1981; director medical affairs at Hollister Inc., Libertyville, Ill., 1981–1985; consultant with the United States Naval Dental Research Program; medical expert with the United States Navy Drug Program, Great Lakes Naval Station; legal-medical consultant with the Drug Abuse Program, United States Navy, 1986-1995. Needleman retired after 10 years as a civilian working at the Great Lakes Naval Station Drug Lab and serviced with United States Naval Reserve from 1945 to 1947.
Additionally, he was an associate professor of biochemistry and neurology at Northwestern University, Evanston, 1960—1973; chairman, department of biochemistry at Roosevelt University, 1973–1975; and taught nutrition at Oakton Community College, 1995–2000.
While his career was biochemistry, his passions were the arts and numismatics. He worked in various media from painting, sculpture, stained glass, woodworking, furniture and photography. His books include detailed research in protein analysis and various books on numismatics. He is well known for the Needleman–Wunsch algorithm, used in bioinformatics to align protein or nucleotide sequences.
Achievements include patents in biochemistry and medical fields; recipient Presidential Award, Abbott Laboratories, 1979; RESA Science Research Award, 1960; Toni Research Fellow, 1954-1955; and Gillette Research Fellow, 1953-1954. Additionally, there were many achievements in the arts and numismatic fields.