Remembrances
Remembrances is a page to read memorials of Northwestern community members submitted by their family or peers. Visit In Memoriam to read featured obituaries of Northwestern alumni, faculty and staff. Please send obituaries to alums@northwestern.edu.
Filter alumni by decade:
Narrow to: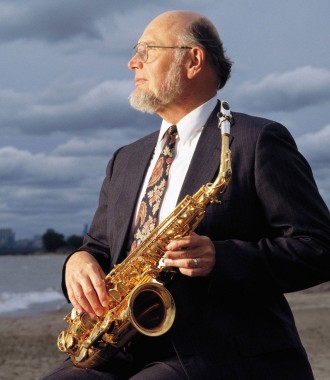 Frederick Hemke, professor emeritus of saxophone, died April 17 at age 83. Hemke was born in Milwaukee on July 11, 1935. In 1956 he became the first American to receive the Premier Prix du Saxophone from the Conservatoire National de Musique in Paris. He earned a bachelor's degree from the University of Wisconsin–Milwaukee, a master's in music education from the Eastman School of Music, and a doctor of music degree from the University of Wisconsin–Madison.
Hemke joined the Northwestern faculty in 1962 and in 2002 was named the Louis and Elsie Snydacker Eckstein Professor of Music. He chaired the Department of Music Performance Studies until 1994 and served as senior associate dean for administration. After 50 years of teaching, Hemke retired from the Bienen School in 2012 and was named professor emeritus. His career was celebrated that June at Pick-Staiger Concert Hall with a Saxophone Orchestra Monster Concert featuring some of the world's premier saxophonists, many of them his former students. Hemke presented a master class for school's saxophone studio in November 2018.
An internationally recognized saxophonist, Hemke performed and gave master classes and lectures throughout North America, Europe, and Asia. He appeared as a soloist with the Chicago Symphony, St. Louis Symphony, Minnesota, Stockholm Philharmonic, Tokyo Metropolitan Symphony, New Zealand Philharmonic, and Korea Philharmonic Orchestras. Having appeared on many occasions as an invited soloist for the World Saxophone Congress, he also coordinated the event when it was held at Northwestern in 1979. Hemke served as an adjudicator for numerous national and international competitions and as a visiting professor at the Conservatoire National de Musique in Paris, the Sweelinck Conservatory of Music in Amsterdam, the Basel Conservatory of Music in Switzerland, and several US universities.
His recordings include solo albums, chamber music, and six recordings with the Chicago Symphony, including Mussorgsky's Pictures at an Exhibition. He was a contributor to Keiser Southern Music Company and a consultant for the Selmer Company and La Voz Corporation, which manufactures the Frederick Hemke Premium Reed.
Hemke received many distinctions during his distinguished career. In 2004 he was named a Northwestern University Charles Deering McCormick Professor of Teaching Excellence. Other honors include the Northwestern Alumni Association's Excellence in Teaching Award, the Bienen School's Professor of the Year award (1987, 1989, and 2002), and the Kappa Kappa Psi Distinguished Service to Music Award.
Taimur Sullivan, Bienen School associate professor of saxophone, said Hemke's boundless knowledge, energy, and wit were infectious. "There is quite literally no aspect of our profession, in any corner of the globe, that has not been profoundly shaped by his artistry, pedagogy, vision, and leadership over the past 60 years. He was an inspiration not only to countless students over his long and distinguished teaching career but to his Northwestern family in particular and the classical music community as a whole," said Sullivan. "Our world is emptier without him, but incredibly richer because of him."
Hemke is survived by his wife, Junita Borg Hemke; daughter, Elizabeth Hemke Shapiro (Nicholas); son, Frederic John Borg Hemke (Rachel); and grandchildren Daniel, Martin, Charlotte, and Peter.