Remembrances
Remembrances is a page to read memorials of Northwestern community members submitted by their family or peers. Visit In Memoriam to read featured obituaries of Northwestern alumni, faculty and staff. Please send obituaries to alums@northwestern.edu.
Filter alumni by decade:
Narrow to: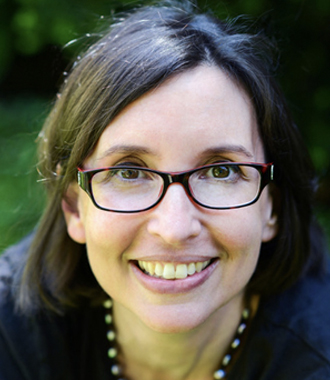 Shana Helen Stein '12 MA passed away on Sept. 20, 2021, after a long battle with pancreatic cancer. She was a therapist, artist, mother, sister, daughter, friend and partner who dedicated her life to building community, pushing people to be their best selves and welcoming new adventures in many forms.
Shana attended Tufts University and the School of the Museum of Fine Arts - Boston ('94), where she completed a BA in Child Development and BFA in Fine Art. A few years later, she completed her Masters of Fine Arts at Cranbrook Academy ('00) outside of Detroit, where she studied Print Media and developed a series of psychology-informed interactive art installations. Shana then embarked on a period of art production and taught art at all levels, from preschool to university. Her students remembered her as a supportive yet critical teacher and a fierce advocate for their creative voices. After moving to Milwaukee, Shana ran the Undergraduate Research Opportunity Program (UROP), which paired first-generation college students with research faculty and co-taught the Research Seminar.
As a lifelong learner with a deep interest in psychology, Shana transitioned careers from academia to mental health and attended Northwestern University, earning a master's degree in Counseling Psychology. She loved working with individuals and couples (as a Gottman Certified Therapist) on various challenges, including communication and parenting. In recent years, she started and ran a bustling private practice called Chicago Relationship Counseling.
Deeply committed to community, Shana helped establish the first dog park in Milwaukee, served as the president of The Parent Circle in Evanston, revived the Smith Park Neighbors Association, and co-formed a consultation group of local therapists. As an enthusiastic connector and networker, she helped new graduates and colleagues alike.
Shana loved to laugh. In facing her cancer diagnosis, Shana started a Facebook Group called Laughter is the Best Medicine, where friends and family could post jokes and memes. Throughout the pandemic, the levity offered by the group members raised Shana's spirits and made the isolation more bearable for all. The group is still active.
A committed partner and mother, Shana leaves behind her spouse, Mathew J. Rappaport, and two daughters, Aviva and Liora, with whom she had many adventures. She was a devoted daughter of Carrie (Arthur) Stein and daughter-in-law of Shelley (Robert) Rappaport, dear sister of Juliana (Howard Wolosky) Stein and Benjamin (Nicole) Stein, and brother-in-law Andrew S. (Stacey) Rappaport.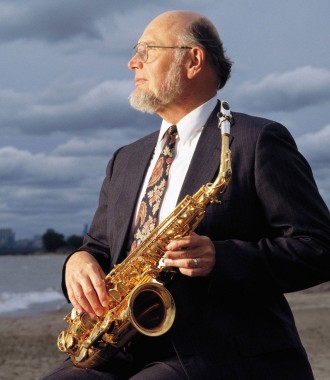 Frederick Hemke, professor emeritus of saxophone, died April 17 at age 83. Hemke was born in Milwaukee on July 11, 1935. In 1956 he became the first American to receive the Premier Prix du Saxophone from the Conservatoire National de Musique in Paris. He earned a bachelor's degree from the University of Wisconsin–Milwaukee, a master's in music education from the Eastman School of Music, and a doctor of music degree from the University of Wisconsin–Madison.
Hemke joined the Northwestern faculty in 1962 and in 2002 was named the Louis and Elsie Snydacker Eckstein Professor of Music. He chaired the Department of Music Performance Studies until 1994 and served as senior associate dean for administration. After 50 years of teaching, Hemke retired from the Bienen School in 2012 and was named professor emeritus. His career was celebrated that June at Pick-Staiger Concert Hall with a Saxophone Orchestra Monster Concert featuring some of the world's premier saxophonists, many of them his former students. Hemke presented a master class for school's saxophone studio in November 2018.
An internationally recognized saxophonist, Hemke performed and gave master classes and lectures throughout North America, Europe, and Asia. He appeared as a soloist with the Chicago Symphony, St. Louis Symphony, Minnesota, Stockholm Philharmonic, Tokyo Metropolitan Symphony, New Zealand Philharmonic, and Korea Philharmonic Orchestras. Having appeared on many occasions as an invited soloist for the World Saxophone Congress, he also coordinated the event when it was held at Northwestern in 1979. Hemke served as an adjudicator for numerous national and international competitions and as a visiting professor at the Conservatoire National de Musique in Paris, the Sweelinck Conservatory of Music in Amsterdam, the Basel Conservatory of Music in Switzerland, and several US universities.
His recordings include solo albums, chamber music, and six recordings with the Chicago Symphony, including Mussorgsky's Pictures at an Exhibition. He was a contributor to Keiser Southern Music Company and a consultant for the Selmer Company and La Voz Corporation, which manufactures the Frederick Hemke Premium Reed.
Hemke received many distinctions during his distinguished career. In 2004 he was named a Northwestern University Charles Deering McCormick Professor of Teaching Excellence. Other honors include the Northwestern Alumni Association's Excellence in Teaching Award, the Bienen School's Professor of the Year award (1987, 1989, and 2002), and the Kappa Kappa Psi Distinguished Service to Music Award.
Taimur Sullivan, Bienen School associate professor of saxophone, said Hemke's boundless knowledge, energy, and wit were infectious. "There is quite literally no aspect of our profession, in any corner of the globe, that has not been profoundly shaped by his artistry, pedagogy, vision, and leadership over the past 60 years. He was an inspiration not only to countless students over his long and distinguished teaching career but to his Northwestern family in particular and the classical music community as a whole," said Sullivan. "Our world is emptier without him, but incredibly richer because of him."
Hemke is survived by his wife, Junita Borg Hemke; daughter, Elizabeth Hemke Shapiro (Nicholas); son, Frederic John Borg Hemke (Rachel); and grandchildren Daniel, Martin, Charlotte, and Peter.