Remembrances
Remembrances is a page to read memorials of Northwestern community members submitted by their family or peers. Visit In Memoriam to read featured obituaries of Northwestern alumni, faculty and staff. Please send obituaries to alums@northwestern.edu.
Filter alumni by decade:
Narrow to: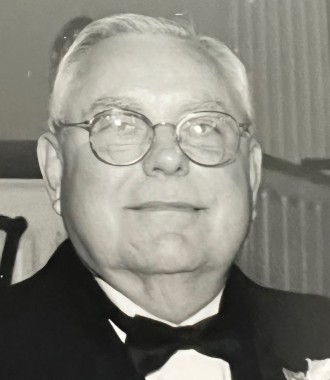 Robert C. Petrof '60, '62 MS, '65 PhD, Farmington Hills, Mich., June 29, 2023. A longtime principal research engineer at Ford Motor Company, Robert was the recipient of the Ford Innovator Award. His passion for creating and fostering innovation began in childhood and included helping to build a greenhouse with recycled farm equipment and modifying cars to assist the disabled. His intellectual drive was matched and encouraged by Northwestern throughout his academic career. He worked at Ford Motor Company from after graduation until retirement. At Ford, he developed technology to better detect machine tool failure, established patents and made improvements to safety equipment. His contributions would go on to save countless lives. Robert is survived by his wife, Kathryn; children, Charles, Margaret and Jane; sister, Mary Ellen Thomas; grandchildren, Sophia, Gwendolyn, Anna and Rebecca; and many loving relatives and friends. To honor his memory, please read your car's owner's manual. As he would say, it is one of the only detailed instruction guides you get in life.
Photo Credit: Jane Petrof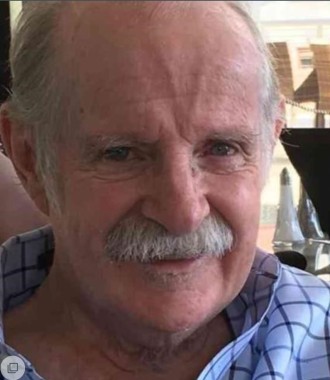 James Charles Barggren '61, a successful entrepreneur and lover of vintage cars and boats, passed away on March 4, 2023, at the age of 84. Born on September 17, 1938, in Chicago, Jim was the third child of Elnore and Edwin Barggren. He grew up on Lenox Avenue with his siblings, Joan and Dick. Jim graduated from Loyola Academy and Northwestern University, where he studied psychology, and did graduate study at the Art Institute of Chicago.

Jim's career began in corporate life as an interior designer. He later ventured into entrepreneurship with his father, and his focus on historic hotels and unique inns spanned nearly 30 years.

Jim had a passion for vintage cars and boats and he considered himself a connoisseur of the well-done hamburger.

Jim will be remembered as intelligent, funny and proud of his Irish heritage. He shared deep and loving bonds with many friends. Jim is survived by nieces and nephews, as well as their children.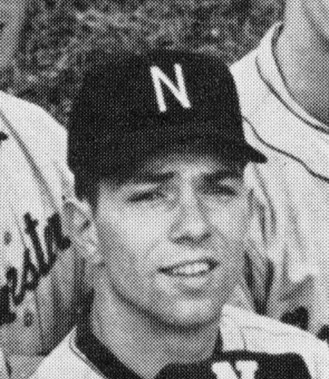 James R. "Jimmy" Nelson '62, died Feb. 6, 2023.
Ira Berkow '64 MS offered this remembrance:
"Jimmy and I were dear friends from the time we were 10 or 11 years old, went to Bryant Grammar School together, and lived about a block apart on the West Side of Chicago. We shared a love for sports, particularly baseball and basketball. I was a semester ahead of Jimmy, and we competed against each other in the annual end-of-semester softball game; the 8th-grade graduating seniors, of which I was one, and the patrol boys, of which Jimmy was an officer. We played shortstop against each other in that game. The result has been lost in history — which, to be sure, is no loss to history, other than that Jimmy was, no surprise, the star of the game.
"Jimmy and I were also teammates on the Pony League team named the Tigers in the West Side Lexon Boys League, for 13- and 14-year-olds. We won the championship, due primarily to shortstop Nelson (I played a rather forgettable third base and first base). My most endearing memory of that time was an event that took place shortly before the season began. The Lexon League was brand new then and in a practice session. One of the coaches held an empty water bucket and asked Jimmy to go to the nearby fire hydrant and fill the bucket with water. Jimmy did not take the bucket. 'I'm a ball player,' said the 13-year-old Nelson, 'not a water boy. Sorry, you'll have to get somebody else.'
"I moved with my family to the North Side while Jimmy's family stayed on the West Side, with me going to Sullivan High School and he to Farragut. We lost touch for a while, but I would check the basketball box scores to keep up with Jimmy in that area and felt a sense of pride when I saw his photograph among boys that were honored with all-Chicago public league high school baseball honors, one of about 20 athletes out of the hundreds and hundreds who played (including me) on the 42 Chicago public-league baseball teams. He was also an outstanding football and basketball player at Farragut. He was also a devoted golfer, and in grade school he and his father, also a fine man with a driver and putter, took me to play with them at Columbus Park. I was a novice and dug holes in the fairway, as they quietly patted over the holes before moving to the next tee. When Jimmy had time for schoolwork I'm not sure, but Northwestern, one of the top academic colleges in the country, offered him a scholarship.
"I followed Jimmy as best I could when he played shortstop and captained Northwestern's baseball team, making an all-Big Ten team, and in 1961 was one of the league's premier hitters. As I recall, a highlight of Jimmy's baseball career at Northwestern was when he stole home against Notre Dame for a 1-0 Wildcats win.
"Upon graduation, Jimmy signed with the Minnesota Twins and played one year for them in the minor leagues, did not sparkle and then was cut. For whatever reason, Jimmy believed his playing days were over and went on to become a school principal in the Chicago area, where I visited him.
"We stayed in touch for the rest of our lives, though we never crossed paths in either Santee, S.C., or New York City, our residences. Our phone calls and correspondence were filled with reminiscences, laughter, personal and familial thoughts and, invariably, the joys of life. As it was clear to me, he was a loving husband to Diane, his loving wife, and was a great dad and granddad. And the sweetest and loyalist of friends. We spoke by phone a few days before his passing. He said, 'I love you, Ira,' and I responded, 'Jimmy, I love you, too.' And meant it with all my heart."
Ira Berkow '64 MS, charter member, Medill Hall of Achievement, 1997; former sports columnist, The New York Times
New York City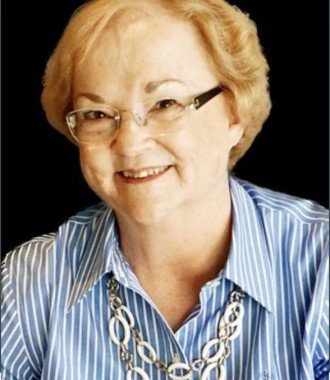 Linda Arlene Maxwell Paulson '69 passed away on December 5, 2022, at home in Green Valley, California, just five months after she had been diagnosed with stage IV pancreatic cancer.
After graduating from Northwestern with a BA in History in 1969, Linda began a master's program at Boston University. On June 20, 1970, Linda married David Paulson who had also graduated from Northwestern with a BA in Sociology in 1969.
In the summer of 1970 Linda fulfilled a dream, one she had held since kindergarten, and became a teacher. She received her Ed.M. degree in Pupil Personnel Services from Boston University in June 1973. Between 1970 and 2009, she taught at Acton-Boxborough Regional High School in Acton, Massachusetts, Armijo High School in Fairfield, California, and at Crystal Middle School in Suisun City, California. She was selected as the Armijo High School "Teacher of the Year" for 1981, and the Crystal Middle School "Teacher of the Year" for 2003.
Linda and Dave lived in Napa from March 1973 until March 1993, when Dave was appointed District Attorney of Solano County. They have lived in Solano County since then.
Linda retired from teaching in June 2009, and in early 2010, she and Dave adopted Cooper, a Malagasy Coton de Tulear. Linda spent almost a year socializing and training him, and by early 2011, Cooper began working with Linda as the "reading buddy dog" at the Suisun Library. They were there almost every Wednesday afternoon until the library closed due to Covid in 2020. Over those nine years, hundreds of children read to Cooper, and many came back years later just to visit him. It was always a joy for Linda to see Cooper light up when he recognized a young adult who had read to him as a child years before.
Beginning in 2009, Linda and Dave began what they fondly called their "Disney Decade." This included being founding members of the Walt Disney Family Museum on the Presidio in San Francisco, becoming the museum's first Walt's Circle members, and continuing to provide financial support to the museum.
Linda is survived by her husband of 52 years, Dave, son Brian, and his wife, Claire and grandchildren Sven and Margot, of Sun Valley, Idaho, and daughter, Karen and her husband, Daniel Gullberg, of Lund, Sweden.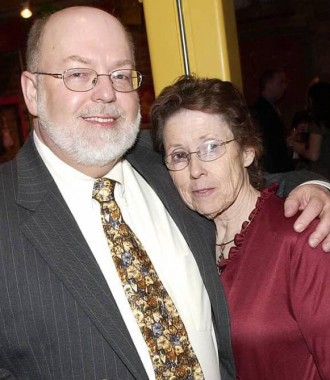 Beverly Bainbridge Overmyer '61 of Valparaiso, Ind., passed away July 11, 2022, at age 83. She was born March 4, 1939, in Chicago, beloved daughter of Francis and Marian (Erickson) Bainbridge. Overmyer received a bachelor's degree from Northwestern University's Medill School of Journalism, Media, Integrated Marketing Communications and plied her trade locally as the nature columnist for the Vidette-Messenger. She was also a skilled textbook editor and received an elementary education degree, practicing those skills liberally on her own offspring. Any natural wildlife would immediately become the focus of her attention, especially the opportunity to birdwatch. Volunteering at the Independent Cat Society brought fulfilment to her soul, and attendance at Merrillville Community School orchestra concerts with her husband, Gary, brought joy to her heart, as her daughter was the director. She also brought joy to the musicians' hearts, many of whom still harbor warm remembrances of her kind gestures.
On August 11, 1984, she married Richard "Gary" Overmyer, who survives along with her children, Marc Rosenthal (Angela Elbert) and Diane Rosenthal (Charley Harrison); and grandchildren, Benjamin, Rebecca, Robert and Eric.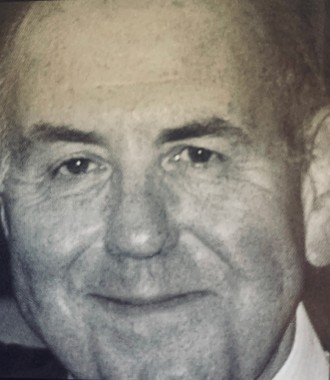 John H. Stassen '65, one of the leaders of the Northwestern Library Board of Governors and a devoted NU alumnus, died on March 19.
John joined the Libraries Board of Governors in 1996 and served as chair from 2004 to 2007. John was granted emeritus status in October 2014 and continued to support the Libraries. He generously established the Stassen Family Endowed Fund in 2000 to be used for areas of greatest need at Northwestern University Libraries. John also supported the Dance Marathon and Athletics department, and volunteered with Campaign Northwestern, the John Evans Club Board of Directors, his reunion committees and the NU Club of Chicago, before he later relocated to the Los Angeles area. During his time at NU as a student, he participated in Psi Upsilon and Model UN. John was a prominent senior partner of the law firm of Kirkland & Ellis and was the principal outside counsel to the Chicago Board of Trade. John's widow Sara Gaw Stassen '66, their son Dave Stassen '99 and grandson Jack Stassen Soler '23 are all part of the Northwestern family.
John was a truly dedicated, knowledgeable and congenial supporter of Northwestern and its Libraries, and we will miss him.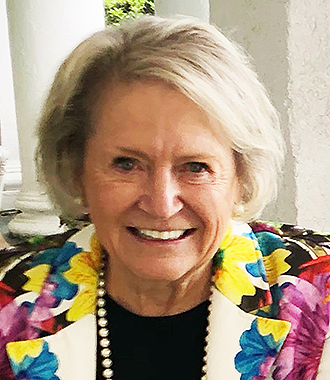 Barbara Lee Soldmann Schadt, 83, of Vero Beach, Fla., Westport, Conn., and New York City passed away peacefully at her home in Vero Beach on March 4, 2022 with her son by her side. She was a fiercely independent force who will be greatly missed by all who loved her.
Barbara was predeceased by her best friend and beloved husband of 62 years, Jim Schadt. She is survived by her children, Lauren Schadt Baker (Charlie) and Andrew Schadt (Kristen); her grandchildren Charlie (Christine), AJ, Caroline and William; her sisters Pat Mollsen (Cliff), Michele Goodman and their families; brothers-in-law Tom Schadt (Sharon Reitveld) and Jerry Schadt; and many treasured close friends.
Barbara was born and raised in Chicago. One old friend wrote, "she grew up in a time when expectations for women were limited. Women might attend college, meet a nice man, have a family in their 20s and support their husband's career. Barbara did all of that, but she always wanted more." She was the first in her family to attend college and was accepted to Northwestern University on an academic scholarship. Standing in a line at freshman orientation, she met Jim Schadt who would become her best friend, husband and partner in life. They dated all through college, taught swimming at the same country club during the summers and were married just before their senior year.
Their life took their family to Cincinnati; Westport, Conn; Kenilworth, Ill.; and back again to Westport and Rowayton, Conn., where they lived for over 40 years. Barbara was always engaged in her community, but always felt there was more she could accomplish on her own. In Westport, she served as the president of the Young Women's League and championed the funding and construction of the Levitt Pavilion, which remains a cultural center for Fairfield County. Barbara surprised everyone but her husband when, at the age of 40, she enrolled at the University of Bridgeport School of Law. In typical fashion, she excelled in the classroom and led the law review. Upon graduation, she joined the firm of Kelley, Drye & Warren in their real estate group. Determined to have a greater impact on her community, she became an assistant attorney general for the State of Connecticut focusing on environmental protection. Several years later, she was appointed as a magistrate to the District Court of Connecticut where she served until she retired. On more than one occasion, she was known to bring a gavel to the dinner table. Barbara's many professional and community accomplishments continue to inspire her family and friends.
Outside of her career, she was also an avid tennis player, skier and world traveler. She traveled extensively, sharing the experiences with dear friends and family including heli-skiing over 1 million vertical feet, exploring Hong Kong and Vietnam with girlfriends and sleeping in a tent in the Serengeti. She maintained a wonderful group of adored friends throughout her life, keeping the same holiday traditions, book group and bridge club for over 50 years!
Barbara Soldmann Schadt was a quiet force with a pioneering drive. She set high expectations for herself and expected nothing less from others. She inspired her children, family and friends to reach higher, to think and live independently, and to work hard to build a joyful, successful life. While her family and dear friends will miss her every day, she will forever live on in our hearts.
A private family ceremony took place in Vero Beach. A celebration of Barbara's incredible life will be held this summer in Southport, Conn. In lieu of flowers, donations may be made to the Westport Young Women's League, the James P. and Barbara Schadt Swimming Scholarship at Northwestern University, or the charity of your choice.