Remembrances
Remembrances is a page to read memorials of Northwestern community members submitted by their family or peers. Visit In Memoriam to read featured obituaries of Northwestern alumni, faculty and staff. Please send obituaries to alums@northwestern.edu.
Filter alumni by decade:
Narrow to:
Barbara Kuhlmann '88 MS, '91 PhD leaves a legacy of fierce intelligence, only matched by her fierce loyalty and kindness to her loved ones.
Barbara passed away Oct. 12 after a lifetime of adventure. Born and raised in Recklinghausen, Germany, Barbara grew up skiing in the Alps and swimming in the Black Sea. From the age of nine, Barbara took advantage of school vacations to volunteer to work on farms owned by family friends. She learned to plow, plant, and harvest. This love of helping farmers never left her and would eventually become an integral part of her life's work.
In the late 1960s, Barbara immigrated to the United States, living with her Tante Lizzi and her family for several months until she left to make her mark on her new country.
Barbara worked hard to achieve an education and graduated with her doctorate in physical organic chemistry in 1991. She went to work for Exxon in their Research and Development Laboratories. Combining her love of chemistry and love of helping farmers, she spent much of her career developing oil-based pesticides. She worked directly with orchardists in the development and testing of products. Along the way, Barbara co-authored many technical articles and was published in the Journal of Organic Chemistry. Barbara was also an inventor and is listed as a co-inventor on multiple patents.
Barbara never met a stray dog or cat she would not care for; taking many into her home for a life of care and love. Her love of animals and nature resulted in her purchase of an expanse of land in Texas where she designed and created a beautiful home overlooking the hill country to achieve her dreams. It was here she shared and nurtured the land with the animals on her beloved retreat.
For those of us who knew and loved her, we are forever grateful she was in our lives.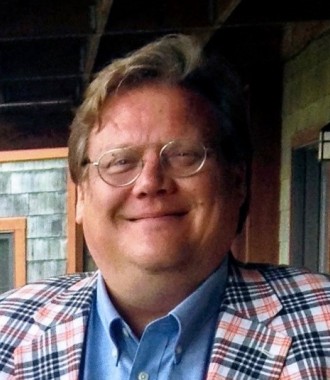 David Anund Eskola '84 died on Nov. 23, 2019, at age 57 in Washington, D.C.
Eskola was a journalist and speechwriter who could pen a line to win over any audience for a high-placed public official. During off-hours, he regaled his friends and family with entertaining stories about history and culture.
Eskola was part of a large family in Duluth, Minn. He graduated from the Medill School of Journalism at Northwestern University in 1984.
He started his career with the Greenville News in South Carolina in 1984 and spent 10 years there, ending his run as media columnist.
He moved to Washington in 1994 after he was awarded a congressional fellowship from the American Political Science Association. In a few years he became known as a speechwriter trusted to ensure his boss could garner the good will of hard-headed conference-goers on the rubber chicken circuit.
Eskola was a speechwriter for U.S. Representative Jim Chapman and U.S. Senator Dale Bumpers. Eskola recalled that U.S. Energy Secretary Bill Richardson, a consummate retail politician who later became governor of New Mexico, could always provide an entertaining anecdote that could be woven into formal remarks.
Eskola thought highly of the politicians he worked for and was committed to his craft in a way that few others in Washington can claim. He went on to become a speechwriter for the American Medical Association and Consumer Financial Protection Bureau.
His friends considered him sage in all matters of taste in their travels across North America and Europe. Eskola loved jazz, cocktails and fine food. He was frequently the instigator for groups to attend concerts and ice hockey and baseball games in Washington.
He is survived by his mother Betty, brothers Eric, John and George, sister Karen Eskola Tordoff, niece Grace Tordoff and nephew Eli Tordoff.
Karen P. Smith '86 PhD was a talented and dedicated psychologist who provided excellent care to her clients for over 30 years.
Smith was a lifelong Chicagoan — only leaving the city to attend Grinnell College (Class of 1969) — who enjoyed the city as home to her unapologetic life as a brilliant Black woman, doctor, lesbian and advocate.
Initially drawn to public service through legal aid, Smith received her Juris Doctorate from the University of Chicago (Law School, 1974). She utilized her legal scholarship in public interest law to serve as a Staff Attorney at the National Legal Aid and Defender Association, and at the Legal Assistance Foundation of Chicago.
Understanding that her legal work was meaningful, but too far removed from the service she always felt most drawn to, Smith committed herself to fulfilling her longtime aspiration of becoming a clinical psychologist. Smith excelled in Northwestern's doctoral psychology program and combined her experience in legal aid and psychoanalytic therapy early in her career as a psychologist within the Psychiatric Institute of the Circuit Court of Cook County.
Holistically, Smith cultivated a career defined by the research and practice of self psychology. Bringing the theory of "mirroring" to the center of her work, she effectively facilitated the ability of others to see accurate, worthy, and well versions of themselves throughout their therapeutic journeys.
As a practitioner with a core philosophy of analyzing through empathy and reflecting existing bases for self-worth, Smith was significantly ahead of her time as a culturally competent care provider to people of color as well as LGBTQI community members. During her tenure as a professor at the Chicago School of Professional Psychology, she expanded the praxis of clinical cultural competencies through her leadership as Director of the Center for Intercultural Clinical Psychology.
As a consummate professional and tremendously giving person, Smith genuinely desired to provide therapy to others until the end of her life. And that she did. She acutely understood her life's purpose through the counseling and affirmation of others and she uncompromisingly lived that purpose.
Although Smith's work was defined by the private nature of counseling, her life openly achieved what we all desire: to do what we are called to do and to live the life we are called to well. Her indefatigable ability to apply brilliance, resolution, kindness, justice, and -- above all -- love to the manifestation of being who she knew she needed to be epitomized her well-lived life. Undoubtedly, Smith's life will be remembered in the way that we all hope to be memorialized: known for the ways in which she bettered the world because of her reverberating presence within it.
Karen leaves behind a community of chosen family, including the people who live their lives as a direct result of the healing she facilitated. The transformative power of her mind, her courage, and her care genuinely changed the world for innumerable people who benefited greatly from all that she offered so generously.