Remembrances
Remembrances is a page to read memorials of Northwestern community members submitted by their family or peers. Visit In Memoriam to read featured obituaries of Northwestern alumni, faculty and staff. Please send obituaries to alums@northwestern.edu.
Filter alumni by decade:
Narrow to: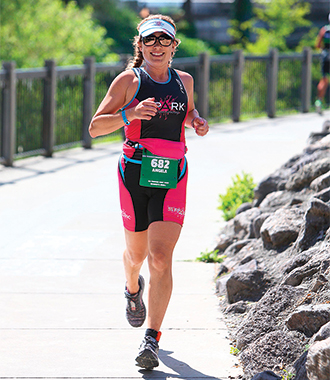 Angela Kristine Nielsen Park '01 WCAS,'02 MS, Chicago, Aug. 9, at age 39.
Angela earned her bachelor's degree in human development in 2001 and master's degree in education in 2002. She was also a member of Alpha Phi sorority.
After teaching for a few years in the Chicago and Boston public schools, Angela found her true calling as a personal trainer, working for Chicago Athletic Clubs and eventually starting her own training business, Spark Multisport.
Angela swam competitively for 12 years and was a top age group swimmer in Wisconsin and the Midwest. While attending Northwestern, Angela taught swim lessons and began dabbling in the sport of triathlon, participating in her first triathlon there. She had since completed more than 100 triathlons, including multiple half Ironmans (Ironman 70.3), Ironman Arizona, Ironman Wisconsin and Ironman Santa Rosa. She had numerous top 3 age group and overall female finishes during her triathlon career and was a 2013 Ironman All World Athlete, a member of Team USA at the 2015 Age Group Triathlon World Championships in Chicago and a USA Triathlon National Championship qualifier consecutively since 2010.
She built Spark Multisport with the belief that adopting a healthy, active lifestyle starts with small changes and motivation. She helped all find his/her inner athlete. Angela was a top personal trainer and triathlon coach. She earned popular recognition in the hit reality show The Biggest Loser as the personal trainer to the show's 2008 at-home winner. Through her company, she organized group races and women's health retreats. When she was not running, biking and swimming, she loved to travel and spend time with her husband and daughters. Angela enjoyed every moment with her children.
Angela was born in Waterbury, Conn., and was primarily raised in Kenosha, Wis.
Angela is survived by her loving husband, Eugene '01; her daughters, Alexandra Grace (8) and Olivia Kate (3); her parents, Richard '64 and '70 MBA and Gloria Nielsen; and a brother, Scott (Samantha) Nielsen.