Remembrances
Remembrances is a page to read memorials of Northwestern community members submitted by their family or peers. Visit In Memoriam to read featured obituaries of Northwestern alumni, faculty and staff. Please send obituaries to alums@northwestern.edu.
Filter alumni by decade:
Narrow to:
James D. Murphy, Dec 3, 2019, Chicago, at age 88. Murphy earned his undergraduate and law degrees from Northwestern University. After serving two years in the U.S. Army in Germany during the Korean War, Murphy established his law practice specializing in estate law. He practiced law for more than 50 years and represented the Franciscan Fathers for many years, beginning with the construction of St Peter's in Chicago. A longtime resident of Winnetka and Glenview, Murphy was an avid competitive sailor, racing J24 and Enterprise boats. He was also a seasoned golfer, world traveler, storyteller, Irish history enthusiast and 50-plus year Northwestern football season ticket holder. Murphy is survived by his daughters Caroline and Beth '92; sons James and Brian; and three grandchildren, Dani, Liam and Heather.
The wake will be held Sunday, Dec. 8, 3-7 p.m., at Donnellan Family Funeral Services, 10045 Skokie Blvd., Skokie IL, 6007. The funeral will be held Monday, Dec. 9, 10 a.m. at Our Lady of Perpetual Help Catholic Church, 1775 Grove St., Glenview, IL.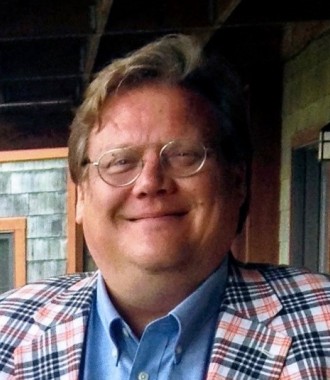 David Anund Eskola '84 died on Nov. 23, 2019, at age 57 in Washington, D.C.
Eskola was a journalist and speechwriter who could pen a line to win over any audience for a high-placed public official. During off-hours, he regaled his friends and family with entertaining stories about history and culture.
Eskola was part of a large family in Duluth, Minn. He graduated from the Medill School of Journalism at Northwestern University in 1984.
He started his career with the Greenville News in South Carolina in 1984 and spent 10 years there, ending his run as media columnist.
He moved to Washington in 1994 after he was awarded a congressional fellowship from the American Political Science Association. In a few years he became known as a speechwriter trusted to ensure his boss could garner the good will of hard-headed conference-goers on the rubber chicken circuit.
Eskola was a speechwriter for U.S. Representative Jim Chapman and U.S. Senator Dale Bumpers. Eskola recalled that U.S. Energy Secretary Bill Richardson, a consummate retail politician who later became governor of New Mexico, could always provide an entertaining anecdote that could be woven into formal remarks.
Eskola thought highly of the politicians he worked for and was committed to his craft in a way that few others in Washington can claim. He went on to become a speechwriter for the American Medical Association and Consumer Financial Protection Bureau.
His friends considered him sage in all matters of taste in their travels across North America and Europe. Eskola loved jazz, cocktails and fine food. He was frequently the instigator for groups to attend concerts and ice hockey and baseball games in Washington.
He is survived by his mother Betty, brothers Eric, John and George, sister Karen Eskola Tordoff, niece Grace Tordoff and nephew Eli Tordoff.
Karen P. Smith '86 PhD was a talented and dedicated psychologist who provided excellent care to her clients for over 30 years.
Smith was a lifelong Chicagoan — only leaving the city to attend Grinnell College (Class of 1969) — who enjoyed the city as home to her unapologetic life as a brilliant Black woman, doctor, lesbian and advocate.
Initially drawn to public service through legal aid, Smith received her Juris Doctorate from the University of Chicago (Law School, 1974). She utilized her legal scholarship in public interest law to serve as a Staff Attorney at the National Legal Aid and Defender Association, and at the Legal Assistance Foundation of Chicago.
Understanding that her legal work was meaningful, but too far removed from the service she always felt most drawn to, Smith committed herself to fulfilling her longtime aspiration of becoming a clinical psychologist. Smith excelled in Northwestern's doctoral psychology program and combined her experience in legal aid and psychoanalytic therapy early in her career as a psychologist within the Psychiatric Institute of the Circuit Court of Cook County.
Holistically, Smith cultivated a career defined by the research and practice of self psychology. Bringing the theory of "mirroring" to the center of her work, she effectively facilitated the ability of others to see accurate, worthy, and well versions of themselves throughout their therapeutic journeys.
As a practitioner with a core philosophy of analyzing through empathy and reflecting existing bases for self-worth, Smith was significantly ahead of her time as a culturally competent care provider to people of color as well as LGBTQI community members. During her tenure as a professor at the Chicago School of Professional Psychology, she expanded the praxis of clinical cultural competencies through her leadership as Director of the Center for Intercultural Clinical Psychology.
As a consummate professional and tremendously giving person, Smith genuinely desired to provide therapy to others until the end of her life. And that she did. She acutely understood her life's purpose through the counseling and affirmation of others and she uncompromisingly lived that purpose.
Although Smith's work was defined by the private nature of counseling, her life openly achieved what we all desire: to do what we are called to do and to live the life we are called to well. Her indefatigable ability to apply brilliance, resolution, kindness, justice, and -- above all -- love to the manifestation of being who she knew she needed to be epitomized her well-lived life. Undoubtedly, Smith's life will be remembered in the way that we all hope to be memorialized: known for the ways in which she bettered the world because of her reverberating presence within it.
Karen leaves behind a community of chosen family, including the people who live their lives as a direct result of the healing she facilitated. The transformative power of her mind, her courage, and her care genuinely changed the world for innumerable people who benefited greatly from all that she offered so generously.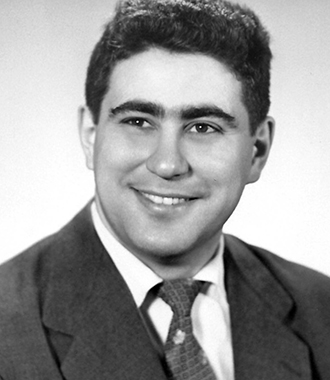 Saul Needleman '57 PhD, Chicago, July 18, 2019, age 91, was a biochemist, teacher, author and artist.
He earned a Bachelor of Science in Organic Chemistry, Illinois Institute of Technology, 1950; a Master of Science in Biochemistry, Illinois Institute of Technology, 1955; and a Doctor of Philosophy in Biochemistry and Medicine, Northwestern University in 1957.
His career as a biochemist includes: VA Research Hospital, Chicago, 1965–1973; coordinator science affairs at Abbott Laboratories, North Chicago, 1974–1979; director clinical affairs at Schering-Plough, Memphis, 1979–1981; director medical affairs at Hollister Inc., Libertyville, Ill., 1981–1985; consultant with the United States Naval Dental Research Program; medical expert with the United States Navy Drug Program, Great Lakes Naval Station; legal-medical consultant with the Drug Abuse Program, United States Navy, 1986-1995. Needleman retired after 10 years as a civilian working at the Great Lakes Naval Station Drug Lab and serviced with United States Naval Reserve from 1945 to 1947.
Additionally, he was an associate professor of biochemistry and neurology at Northwestern University, Evanston, 1960—1973; chairman, department of biochemistry at Roosevelt University, 1973–1975; and taught nutrition at Oakton Community College, 1995–2000.
While his career was biochemistry, his passions were the arts and numismatics. He worked in various media from painting, sculpture, stained glass, woodworking, furniture and photography. His books include detailed research in protein analysis and various books on numismatics. He is well known for the Needleman–Wunsch algorithm, used in bioinformatics to align protein or nucleotide sequences.
Achievements include patents in biochemistry and medical fields; recipient Presidential Award, Abbott Laboratories, 1979; RESA Science Research Award, 1960; Toni Research Fellow, 1954-1955; and Gillette Research Fellow, 1953-1954. Additionally, there were many achievements in the arts and numismatic fields.
Diana Dahl Norlander '56 passed away peacefully on July 14, 2019, surrounded by generations of her family, reciprocating the love she showed them. She is survived by her loving husband, John; four children, Lisa, Erik, Krist, and Britt; 10 grandchildren; and one great-grandchild. Born on February 25, 1933, she was the adored child of Edor and Donna Dahl. She graduated from Northwestern University and was an accomplished actress, pianist and real estate agent — facts that remained hidden to many because of her modesty and nature of always turning the spotlight to the people around her. But the roles she cherished most in life were as wife, mother, grandmother and great-grandmother. She and John were a perfect match and accomplished more together as a loving couple than either could dream of on their own. She loved her children fiercely and found immense joy from watching them grow and spread their wings. As "Nana" she made sure her grandchildren could always find freshly made cookies or brownies in the kitchen. As her family mourns this great loss, they are incredibly grateful that she and John made it a priority to nurture a family in which everyone loves and supports one another deeply. In lieu of flowers, the family suggests memorial donations to the Hilton Head Heroes organization.
Jessica Erin Martin of Denver, Colorado passed away on June 19, 2019 at University of Colorado Hospital.
Martin was married to Nicholas C. Houck, and the couple have two children, Margaret and Michael.
She was born in Joliet, Ill., attended Minooka High School and earned her undergraduate degree from Northwestern University in Evanston. She moved to the Denver area to pursue her master's and doctoral degrees from the University of Colorado, Boulder.
lMartin taught at Boulder for several years and was beloved by students and colleagues alike. She was known for her highly intelligent presentations and quick wit.
Martin was diagnosed with colorectal cancer (CRC) in April 2013. An educator to the end, Martin advocated for CRC in Washington D.C. and through her blogspot "Drjlifethisway." Her highly personal, and at times humorous, examination of dealing with all the indignities and trials of cancer has enhanced the lives of cancer patients and their families.
Martin is the daughter of P.J. Danneker of Navarre, Fla., and Gerald P. Martin of Edmund Okla.
She is survived by her spouse, children, parents and brother Josh Martin (Karen) along with numerous aunts, uncles and cousins living across the country.
James Andrew Aull IV '76 MS, 80, of Oak Park, Ill., born Dec. 18, 1938, in West Norriton, Montgomery County, Pa; died peacefully June 8, 2019, surrounded by family and friends.
Jim grew up on a 50-acre farm, with woods, streams and wildlife, and his love of nature never left him. He attended the Hill School college prep. He graduated from Princeton University with a B.A. in history in 1960, and earned an MDiv from Chicago Theological Seminary and an MAT from Northwestern University. During his professional life, he worked for the YMCA, taught high school in Woodstock, Ill., and spent 25 years with the Chicago Youth Centers, retiring as director of quality improvement. It was during his work at the YMCA that he became involved in the civil rights and social justice movements which became a lifetime commitment.
Jim is survived by his beloved spouse of 30 years, Jeffrey Jon Smith; his loving sons Gino Aull of Naples, Fla., and James Bradley Aull of Berwyn, Ill., and his granddaughter Rebecca Aull of Chicago. Jim was preceded in death by his father, James Andrew Aull III; his mother, Sarah Helena Aull (nee Longacre); his sister, Jean Kathryn Aull of Lyme, N.H.; and his late partner, Dennis Thompson.
Jim was greatly loved and will be missed. He realized his altruism through word and deed and did what all of us should aspire to do: He made the world a better place.