Remembrances
Remembrances is a page to read memorials of Northwestern community members submitted by their family or peers. Visit In Memoriam to read featured obituaries of Northwestern alumni, faculty and staff. Please send obituaries to alums@northwestern.edu.
Filter alumni by decade:
Narrow to: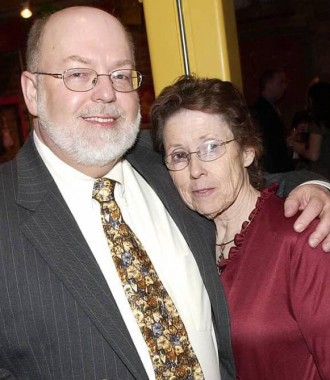 Beverly Bainbridge Overmyer '61 of Valparaiso, Ind., passed away July 11, 2022, at age 83. She was born March 4, 1939, in Chicago, beloved daughter of Francis and Marian (Erickson) Bainbridge. Overmyer received a bachelor's degree from Northwestern University's Medill School of Journalism, Media, Integrated Marketing Communications and plied her trade locally as the nature columnist for the Vidette-Messenger. She was also a skilled textbook editor and received an elementary education degree, practicing those skills liberally on her own offspring. Any natural wildlife would immediately become the focus of her attention, especially the opportunity to birdwatch. Volunteering at the Independent Cat Society brought fulfilment to her soul, and attendance at Merrillville Community School orchestra concerts with her husband, Gary, brought joy to her heart, as her daughter was the director. She also brought joy to the musicians' hearts, many of whom still harbor warm remembrances of her kind gestures.
On August 11, 1984, she married Richard "Gary" Overmyer, who survives along with her children, Marc Rosenthal (Angela Elbert) and Diane Rosenthal (Charley Harrison); and grandchildren, Benjamin, Rebecca, Robert and Eric.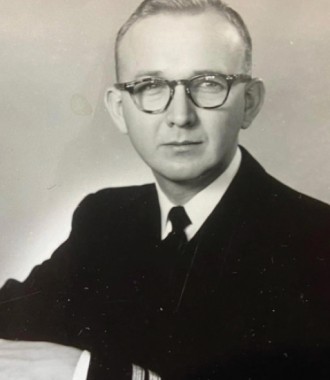 William "Bill" Ward Ferguson '55 DDS of Fort Collins, Colo., passed away June 6, 2022, at age 92. He was born Oct. 23, 1929, to Alice Louise Kjerner and William Wallace Ferguson in Des Moines, Iowa. Preceded in death by his wife, Ellen Louise Ferguson, whom he married in 1958, and son Douglas Ferguson. He is survived by his son Andrew Ferguson and dear friend and longtime special companion, Jean Messinger, whom he met in college and reconnected with later in his retirement. Bill enjoyed an early life of achievement that included being a prom king and Eagle Scout and working to pave his own way doing jobs such as a steel riveting assistant and bottling Blatz beer on the production line in Milwaukee. He graduated from Lawrence College in Appleton, Wis., and went on to obtain a Doctor of Dental Surgery degree from Northwestern University. He enlisted in the U.S. Navy during the Korean War and was always proud of his service while stationed in Morocco, later obtaining the rank of commander in the Naval Reserve. He had a successful career as a dentist in Fort Collins during his working years. Bill loved traveling with his family and the mountains of the western United States. He was a Kiwanis club member and helped many concerns including the local food bank and Boy Scouts. Bill was also a proud stockholder in the Green Bay Packers and was one of their biggest fans, cheese hat and all.
He lived a full and adventurous life and will be sorely missed by all the people who loved him.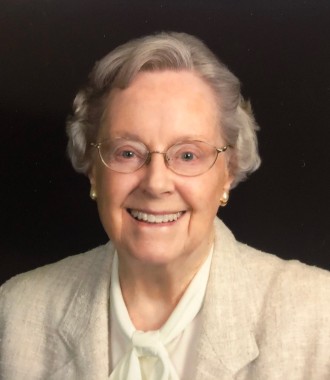 Sally Elizabeth Shull Conner '45, died June 6, 2022. She was just two months shy of her 100th birthday. She graduated with honors from Northwestern University in Evanston in 1945, with a bachelor of science degree in psychology. She was a member of the Upsilon chapter of Delta Delta Delta sorority.
After graduating, she worked as a psychometrist for the Sioux City (Iowa) Board of Education. In 1950 Sally married R. Dudley Conner in Sioux City, Iowa, and together they raised three children. She had a strong faith, profound dignity, a lifelong love of learning and reading, and a contagious laugh and sense of humor. She was highly intelligent and an "outside of the box" thinker.
She loved her years and classes at Northwestern University and spoke of them often.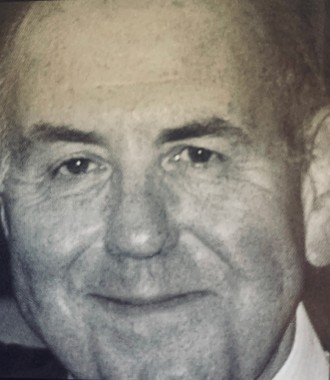 John H. Stassen '65, one of the leaders of the Northwestern Library Board of Governors and a devoted NU alumnus, died on March 19.
John joined the Libraries Board of Governors in 1996 and served as chair from 2004 to 2007. John was granted emeritus status in October 2014 and continued to support the Libraries. He generously established the Stassen Family Endowed Fund in 2000 to be used for areas of greatest need at Northwestern University Libraries. John also supported the Dance Marathon and Athletics department, and volunteered with Campaign Northwestern, the John Evans Club Board of Directors, his reunion committees and the NU Club of Chicago, before he later relocated to the Los Angeles area. During his time at NU as a student, he participated in Psi Upsilon and Model UN. John was a prominent senior partner of the law firm of Kirkland & Ellis and was the principal outside counsel to the Chicago Board of Trade. John's widow Sara Gaw Stassen '66, their son Dave Stassen '99 and grandson Jack Stassen Soler '23 are all part of the Northwestern family.
John was a truly dedicated, knowledgeable and congenial supporter of Northwestern and its Libraries, and we will miss him.
Cheryl Lee Ross '78, 65, of Buckeye, Ariz., passed away on March 5, 2022.
Cheryl was born on February 11, 1957, to Ron and Frankie Ross in Columbus, Ohio.
After Cheryl graduated from Whetstone High School in Columbus in 1974, she went on to achieve her bachelor's degree at Northwestern University, master's in business at UCLA and her graduate degree in IT at Northwestern University.
After a graduate degree in business administration, she started her first job at Frito Lay as a brand manager, kickstarting a 30-year career in marketing, product management and consumer research. Throughout her career, Cheryl served as the brand manager at Kraft Foods, director of marketing at Spiegel/Eddie Bauer, senior marketing consultant at Accenture, and director of merchandising and sales development at Sears Roebuck & Co.
In 1984 Cheryl met Jim Lacey at Lakeshore Athletic Club in Chicago. Cheryl and Jim went on to raise their two children, Jason and Christie in Glen Ellyn, Ill.
In 2012 Cheryl retired from her rewarding business career and spent her time swimming, hiking, dancing, participating in book clubs, cultivating deep relationships with friends and traveling throughout the west and overseas. She was a lifetime student and had a voracious thirst for knowledge. Cheryl was more interested in getting to know others than talking about herself. She was a critical thinker and was known for her thought-provoking questions. She looked for the best in everybody and was always impeccable with her word. Cheryl exuded friendship and goodwill. She was a dear friend to many and had a contagious laughter and a beaming smile that lit up the room. Cheryl loved bright colors in her clothing, her home's interior decoration and the flowering plants blooming in her Arizona yard. May her memory be for a blessing.
Cheryl was predeceased by her parents, Ron and Frankie Ross. She is survived by her husband, James Lacey; children, Jason Lacey and Christie Lacey; a sister, Robin Ross Lang; and several in-laws, cousins, and nieces and nephews.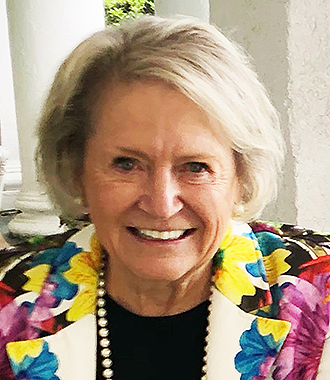 Barbara Lee Soldmann Schadt, 83, of Vero Beach, Fla., Westport, Conn., and New York City passed away peacefully at her home in Vero Beach on March 4, 2022 with her son by her side. She was a fiercely independent force who will be greatly missed by all who loved her.
Barbara was predeceased by her best friend and beloved husband of 62 years, Jim Schadt. She is survived by her children, Lauren Schadt Baker (Charlie) and Andrew Schadt (Kristen); her grandchildren Charlie (Christine), AJ, Caroline and William; her sisters Pat Mollsen (Cliff), Michele Goodman and their families; brothers-in-law Tom Schadt (Sharon Reitveld) and Jerry Schadt; and many treasured close friends.
Barbara was born and raised in Chicago. One old friend wrote, "she grew up in a time when expectations for women were limited. Women might attend college, meet a nice man, have a family in their 20s and support their husband's career. Barbara did all of that, but she always wanted more." She was the first in her family to attend college and was accepted to Northwestern University on an academic scholarship. Standing in a line at freshman orientation, she met Jim Schadt who would become her best friend, husband and partner in life. They dated all through college, taught swimming at the same country club during the summers and were married just before their senior year.
Their life took their family to Cincinnati; Westport, Conn; Kenilworth, Ill.; and back again to Westport and Rowayton, Conn., where they lived for over 40 years. Barbara was always engaged in her community, but always felt there was more she could accomplish on her own. In Westport, she served as the president of the Young Women's League and championed the funding and construction of the Levitt Pavilion, which remains a cultural center for Fairfield County. Barbara surprised everyone but her husband when, at the age of 40, she enrolled at the University of Bridgeport School of Law. In typical fashion, she excelled in the classroom and led the law review. Upon graduation, she joined the firm of Kelley, Drye & Warren in their real estate group. Determined to have a greater impact on her community, she became an assistant attorney general for the State of Connecticut focusing on environmental protection. Several years later, she was appointed as a magistrate to the District Court of Connecticut where she served until she retired. On more than one occasion, she was known to bring a gavel to the dinner table. Barbara's many professional and community accomplishments continue to inspire her family and friends.
Outside of her career, she was also an avid tennis player, skier and world traveler. She traveled extensively, sharing the experiences with dear friends and family including heli-skiing over 1 million vertical feet, exploring Hong Kong and Vietnam with girlfriends and sleeping in a tent in the Serengeti. She maintained a wonderful group of adored friends throughout her life, keeping the same holiday traditions, book group and bridge club for over 50 years!
Barbara Soldmann Schadt was a quiet force with a pioneering drive. She set high expectations for herself and expected nothing less from others. She inspired her children, family and friends to reach higher, to think and live independently, and to work hard to build a joyful, successful life. While her family and dear friends will miss her every day, she will forever live on in our hearts.
A private family ceremony took place in Vero Beach. A celebration of Barbara's incredible life will be held this summer in Southport, Conn. In lieu of flowers, donations may be made to the Westport Young Women's League, the James P. and Barbara Schadt Swimming Scholarship at Northwestern University, or the charity of your choice.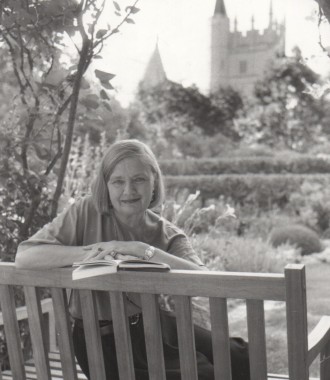 Tilde Sankovitch '73 PhD, died Feb. 27, 2022, at the age of 86. Tilde was born in Antwerp, Belgium, in 1935, daughter of Anna Otten Janssens and Joseph Janssens. She graduated from the University of Leuven in Belgium, where she met the love of her life, Anatole Sankovitch, on Dec. 15, 1952, in a philosophy class. She married Anatole ("Tola") in 1957, and that same year they moved to the United States. They eventually settled in Evanston, where their three daughters, Anne-Marie, Natasha and Nina, were born.
In 1968, Tilde began postgraduate studies, earning a PhD in French Literature at Northwestern University in 1973. After completing her PhD, she began to teach at Northwestern and became the Harold H. and Virginia Anderson Professor of French and Italian, receiving tenure in 1978. She served as chair of the French and Italian Department for a number of years and was also director of Women's Studies from 1994 to 1996, having been involved in the program from its inception as a member of various committees and as a professor. Tilde was beloved by faculty, staff and students, and was a cherished friend to many. She was a brilliant scholar, an engaging and popular professor, and supportive and respectful of every person she ever met. She was a proud feminist and advocated for equal rights for all genders and races.
Tilde was the author of numerous books and articles, including French Women Writers and the Book and The Poems of The Troubadour Bertran de Born, which she co-wrote with William Paden Jr., professor emeritus of French, and Patricia H. Stäblein.
After retiring from Northwestern in 1999, Tilde moved with her husband to New York City where she lived until her death. Tilde read to — and with — her daughters throughout their lives, and they were inspired by her bravery, kindness, curiosity, intellect and open-hearted generosity. Her grandchildren also adored her, and she loved spending time with them. And her husband, Tola, loved her with unbounded devotion, dedicating his memoir to her with the inscription, To Tilde, My Life.
Tilde is survived by Tola, her husband of almost 65 years; her daughters Natasha and Nina; her brother Peter Janssens; her grandchildren Meredith, Peter, Michael, George and Martin; great-grandchildren Charlotte and William; and nieces and nephews in England and Belgium. Tilde was predeceased by her parents, her sister Friedel and her daughter Anne-Marie.
In lieu of flowers, donations can be made in Tilde's name to the Central Park Conservancy in New York City. Tilde spent countless happy hours in Central Park and her spirit will always be found there, especially in the Conservatory Garden, where there is a bench bearing the name of her daughter Anne-Marie. Engraved on the bench are Anne-Marie's own words, "For who can end in despair, when there is such beauty in the world?"