Remembrances
Remembrances is a page to read memorials of Northwestern community members submitted by their family or peers. Visit In Memoriam to read featured obituaries of Northwestern alumni, faculty and staff. Please send obituaries to alums@northwestern.edu.
Filter alumni by decade:
Narrow to: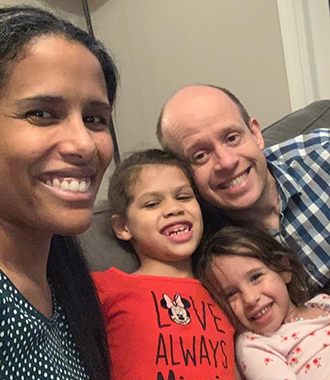 Dr. Jeffrey Anthony Jaeger, 41, passed away on Sept. 14, 2021, at home surrounded by his loving family after his long and heroic battle with cancer. Jeffrey (Jeff) was born in Bismarck, N.D., to Cherie and Roger Jaeger. During his childhood his family lived in Miles City, Mont.; Kansas City, Mo.; and Fargo, N.D. Jeff had many fond memories of his childhood and all the places he lived, and he loved returning to visit and staying connected with family and friends. He was very close with his parents and sisters and had a deep commitment and love of family that carried throughout his life. Jeff had many interests and talents and enjoyed playing a variety of sports and being a part of show choir.
Jeff attended college at Northwestern University in Chicago and remained in Chicago for two years after graduating and then moved to Seattle to pursue his graduate studies. While at Northwestern, in addition to honors such as being on the Dean's List, Jeff co-founded the a cappella group, Freshman 15, which continues to this day. The group has touched the lives of many with the power of music and formed a brotherhood that has been deeply influential for past and current members. In college, Jeff was also a Residence Hall Coordinator, providing mentorship and support for fellow college students. He could understand and connect with anyone and those he interacted with felt welcomed and respected. These traits made him an incredible clinician-in-training and friend during his graduate studies. He graduated with his doctorate in clinical psychology from the University of Washington in 2010. Jeff met his wife, Briana, on his first day of graduate school. They were married six years later, on Oct. 16, 2010, in Kansas City, Mo.
After Seattle, Jeff continued to live in several different cities including San Diego; Durham, N.C.; Iowa City, Iowa; Kansas City, Mo.; and Atlanta. In every place he lived, Jeff had an incredible ability to develop friendships and connect with people in a meaningful way that left a lasting positive impression. Jeff was a gifted and dedicated clinician and educator, going above and beyond for his patients and supervisees. He could connect with anyone and had profound empathy for others, changing so many lives for the better. In 2013, Jeff and Briana welcomed their elder daughter, Ella, and in 2015 welcomed their younger daughter, Cora. Jeff was a loving and devoted husband and father. His girls were the light of his life and he took such pride and joy in being a dad. He made sure each day was filled with love, joy and adventure. From exploring nature, movie and game nights, building elaborate Lego sets, and making music, to traveling and building creative family traditions like pumpkin carving and making gingerbread houses, Jeff delighted in finding new and creative ways to show the girls the beauty and wonder in life. Jeff instilled a zest for life that exudes from his daughters. He was also a true partner in life with his wife, Briana, and a constant source of love, strength and support, even while he was struggling with the physical cruelties of cancer. Jeff always made sure those he loved were taken care of and did it with such whole-heartedness and generosity of spirit, giving of his full self. He lived life to the fullest, in the big and small moments, reflected through his many major achievements and the daily "little" things that have left a lasting impact felt across so many.
During the last year of his life, Jeff continued to live life with joy, love and deep generosity even when experiencing major physical challenges due to his numerous intensive cancer treatments. He kept seeing his patients until he could no longer muster the breath needed for full sessions and treated everyone with kindness even when in immense pain. Jeff lived his too-few years with such love, compassion, integrity, kindness, deep generosity and passion for life that would fill many lifetimes, and he gave this gift to his wife and daughters to sustain them as they miss him every day and in every way. He was preceded in death by his grandparents. He is survived by his wife, Briana Woods-Jaeger; daughters, Ella Vivienne Jaeger and Cora Elise Jaeger; parents Roger and Cherie Jaeger; sister Jennifer Muggli and her husband, Eric, and their children, Nathan and Jordyn; sister Michelle Schweitzer and her husband, Jon, and their children, Hunter and Harper; and his loving in-laws.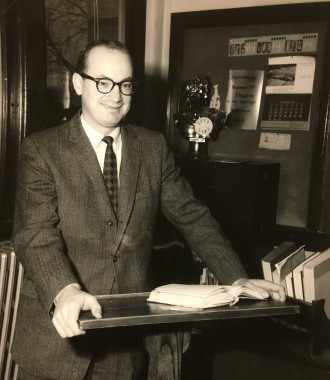 Roy Earl Howarth '60 MA, '71 PhD, Gilbert, Ariz., April 21, 2021, age 89.
Howarth was born in Dartmouth, Mass., to Roy and Elsie Howarth.
After high school, Roy enlisted in the U.S. Navy and served on the USS Oriskany (Mighty "O") during the Korean War. Following his service, he gained inspiration from his wife, Lissette, to pursue a career in teaching while an undergraduate.
Roy became a dedicated educator at Maine East High School in Illinois. He taught courses at all levels of English literature and composition and earned his master's and doctoral degrees at Northwestern. He was an inspiring teacher and an encouraging mentor to faculty while chair of the English department at Maine East.
In his personal life, Roy's favorite ways to pass the time included golfing, gardening, reading and travel.
Beloved by his family, he is survived by his wife of 70 years, Lissette Arnold Howarth; his daughter and son-in-law, Jennifer and Richard King; and his brother and sister-in-law, Donald and Barbara Howarth.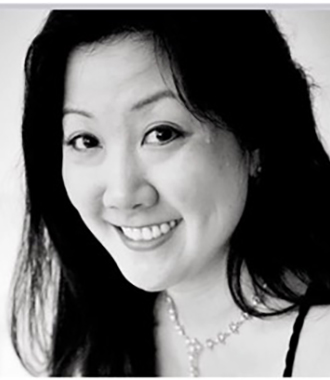 Christine Victoria Shim Harden '97
Oct. 17, 1975 – Jan. 24, 2021
With heavy hearts, the Shim and Harden families regret to announce the passing of our beloved Christine Victoria Shim Harden. Her generosity and kindness will be deeply missed.
Christine was a dear wife, daughter, sister, mentor and friend. She was eternally thoughtful, never failing to send a birthday or anniversary card to those she loved. She was loyal and supportive and loved bringing people together.
Christine attended high school at Phillips Exeter Academy (class of 1993), where she had continued to be an active alumna, serving as a class correspondent. She graduated cum laude from Northwestern University (class of 1997), where she was a member of the sorority Alphi Phi. She went to the Darden School of Business at the University of Virginia (class of 2004), where she most recently served as a class agent.
Christine enjoyed running, and completed numerous marathons in Chicago, Boston, New York City, London and Bermuda. She also competed in triathlons and loved downhill skiing. She was an accomplished pianist, having trained at the Juilliard pre-college program in NYC.
Christine will be forever remembered and loved by her husband, Greg Harden, her parents, Cynthia and John Shim, and her sisters, Margaret Shim Perra and Jean Shim Yun. She leaves behind five nephews and one niece. She also leaves behind countless friends and will truly be missed by all who had the fortune to have her in their lives.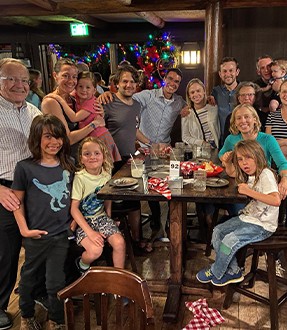 James A. Kohlstedt '71, 71, of La Grange, Ill., born June 1, 1949, in Evanston; died peacefully Oct. 10, 2020, surrounded by family.
Jim grew up in Evanston and attended Evanston Township High School. Jim's father, August Kohlstedt, was the lead maintenance engineer in Northwestern's Technical Institute building in the 1950s. That experience exposed Jim to the school and handiwork at a young age. He received his bachelor's degree in political science from Northwestern, where he was president of the Lambda Chi Alpha fraternity. He received his JD and MBA from Indiana University in Bloomington, Indiana, where he met and married Pat, his wife of 43 years.
Jim loved traveling (all seven continents!), practicing law, hiking, skiing in Colorado and Canada as "Jake" and "Hans," telling jokes, and spending time with family and friends. He was skilled in helping others and making space for the occasional joke while practicing commercial real estate, transaction and estate planning law. He was a mentor and friend to many, and a proud third-generation school board member for 20 years at Lyons Township High School in La Grange, Ill. Jim took exceptional pride in his three children and two children-in-law who received degrees from Northwestern, though it may have just been an excuse to attend more Wildcat football games and tailgates as a longtime season ticket holder. Jim's greatest joy in life was his grandchildren, whose lives he enriched immensely.
He is survived by his wife Pat; children Katie Kohlstedt '01 (and Francisco), Matt Kohlstedt '02 (and Sarah), Lindsey Kohlstedt Meyer (and Devin Meyer '13 MBA) and Kevin Kohlstedt '17 MBA, '17 MS (and Karly); grandchildren Kai and Teo Portillo Kohlstedt, Benjamin and Zoe Kohlstedt, William, Luke and Emily Meyer, and Avery Kohlstedt; and ski chairlift jokes awaiting punchlines.
He was preceded in death by his parents, August and Deloris Weichelt Kohlstedt.
Jim tried his best and encouraged others to do the same.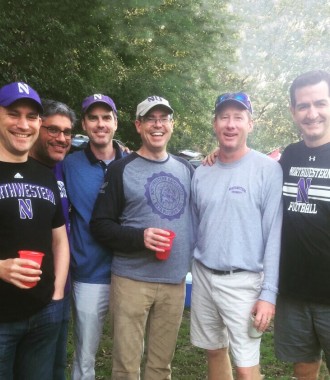 A GREAT BROADCASTER, A TRUE FRIEND AND A FOUR-TIME "WORLD SERIES" CHAMP
Jamie Samuelsen '93 was a popular sports radio show host in Detroit who died Aug. 1 of colon cancer at age 48. Raised in California, Jamie adopted the Motor City as his hometown. And from the moment he publicly announced his diagnosis on his morning-drive talk show to the day he passed, the outpouring of love and admiration for Jamie in the Detroit market was remarkable. The president of the Detroit Lions called his morning talk show. The Detroit Tigers had a moment of silence for him before a game. Everyone remarked on how tragic it was to lose such a genuine, kind and funny person — especially at such a young age, and with a beloved wife and three beautiful kids.
Jamie made it his mission to encourage everyone age 45 or older to get a colonoscopy. He wanted something good to come out of his misfortune.
During his time at Northwestern, Jamie was a member of the Phi Gamma Delta fraternity. The loss is hitting his fellow Fiji's hard, but they are glad for all the times they were able to see Jamie after leaving Northwestern. Jamie was good about that — he kept up with his college friends and visited campus almost every year. He loved to end conversations with Coach Fitzgerald's catch phrase: "Go 'Cats!"
With another group of college friends, Jamie got together for a weekend to watch 'Cats football and play a card tournament every year. It was an excuse to get together, laugh and remember those great college years — something that Jamie's passing should remind all of us to make a point of doing. The card game — little known outside Wisconsin and parts of Germany — is called Sheepshead. And with tongue in cheek these six NU grads called their closed-door tournament the World Series of Sheepshead. Jamie was a four-time champ. Despite the wins he racked up, Jamie's friends liked to rib him, saying that he wasn't much of a card player, he was just lucky.
It's true. Jamie Samuelson was lucky in all things except one. His friends — in California and Detroit, as well as the Northwestern community — were luckier still.
Photo: From left, Max Heerman '93, '96 JD; Ameet Sachdev '93; Joe Curry '93; Scott Dummler '93; Craig Wagner '93; and Jamie Samuelsen '93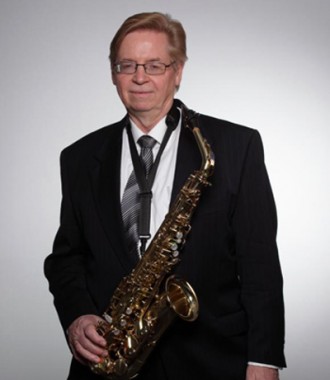 David Alan Pituch '98 DMA, 72, of Evanston passed away June 23, 2020, of health complications after a long battle with the bone marrow disorder MDS and leukemia. A celebrated saxophonist, author and devoted educator, he studied music at the Baldwin and Wallace College Conservatory, the University of Colorado Boulder and Northwestern University.
After serving in the North American Aerospace Defense Command U.S. Army band, he earned his master's degree at CU Boulder and went on to win a Fulbright grant to research Polish music at the Chopin Academy in Warsaw, Poland. There, he established the academy's first program in classical saxophone studies and wrote a comprehensive book on the history of the saxophone, while playing concerts across Europe and in the United States.
He played as a soloist with the Boston Pops, the Berlin Philharmonic, the Danish Radio Orchestra and the Warsaw Philharmonic, among others. He also recorded two solo albums on the PWM and ProViva labels and was a contributor to many other recordings. His playing inspired avant-garde composers to write and dedicate numerous pieces to him. After moving back to the United States and earning his doctorate from Northwestern University, he taught at Northwestern, DePaul University and Columbia College of Missouri, both online and in-person.
A loving husband, Pituch met his wife Elzbieta in Warsaw. They married in 1981 and had two sons, Mark and Justin. David was a particularly dedicated father, avid cook and opera aficionado. He loved spending time outdoors kayaking, hiking, cycling or simply going for a nice drive. Pituch is preceded in death by his brothers Chuck and Danny, as well as his sister Annette. He is survived by his wife; sons; brother Tom; sisters Caroline and Marcia; and many nieces, nephews and cousins.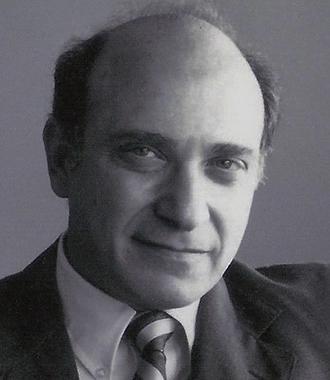 Edward Nanas '53, 88, former newsman, freelance writer and corporate executive, died March 24, 2020, in Reston, Va.
Nanas had a long communications career that included service as a U.S. Navy public information officer, magazine editor at Fawcett Publications in New York City, newspaper reporter and editor at Fairchild Publications, and director of communications at IBM. He pioneered the coverage of news about computers in the late 1950s and early 1960s when the then so-called "giant brains" first were coming on the scene.
In 1960, at Electronic News, a Fairchild weekly, he conceived and edited what is believed to be the first regular newspaper business and technology coverage of computer developments. As part of that coverage, he conducted interviews with legendary computer hardware and programming visionaries, including J. Presper Eckert, co-inventor of the Univac computer, and Rear Adm. Grace Murray Hopper, co-inventor of the COBOL programming language.
As a freelance writer in the 1960s, his action-adventure and technology articles appeared in many national magazines. In 1964 he joined IBM Corporation and served in various communications management posts in the United States and Asia/Pacific area. He retired as director of communications in 1989.
During the 1970s and early 1980s, Nanas often acted as IBM's spokesperson on matters relating to the several antitrust suits then pending against the company, including US v. IBM. That action was dropped by the Department of Justice as being "without merit" in 1982 after 13 years in litigation.
Following his IBM career, Nanas returned to writing articles and executive speeches on assignment from major corporations. He also provided communications and public affairs consulting and taught at colleges in New York and Santa Fe, N.M.
Born in New York City on March 1, 1932, he received a B.S. degree from Northwestern University and an M.A. from New York University. He was an associate member of the Foreign Correspondents Club of Japan. Over the years, Nanas has resided in Wilton, Conn., Santa Fe, New York City, Tokyo and finally in Northern Virginia.
His wife of 59 years, Rochelle, passed away in 2015. She danced with American Ballet Theatre in the 1950s. He is survived by their two children, Sally Nanas of Sterling, Va., and Phillip Nanas of Portland, Ore., and a grandson, Steven Androphy.
A private burial took place at Quantico National Cemetery.