Remembrances
Remembrances is a page to read memorials of Northwestern community members submitted by their family or peers. Visit In Memoriam to read featured obituaries of Northwestern alumni, faculty and staff. Please send obituaries to alums@northwestern.edu.
Filter alumni by decade:
Narrow to:
James Andrew Aull IV '76 MS, 80, of Oak Park, Ill., born Dec. 18, 1938, in West Norriton, Montgomery County, Pa; died peacefully June 8, 2019, surrounded by family and friends.
Jim grew up on a 50-acre farm, with woods, streams and wildlife, and his love of nature never left him. He attended the Hill School college prep. He graduated from Princeton University with a B.A. in history in 1960, and earned an MDiv from Chicago Theological Seminary and an MAT from Northwestern University. During his professional life, he worked for the YMCA, taught high school in Woodstock, Ill., and spent 25 years with the Chicago Youth Centers, retiring as director of quality improvement. It was during his work at the YMCA that he became involved in the civil rights and social justice movements which became a lifetime commitment.
Jim is survived by his beloved spouse of 30 years, Jeffrey Jon Smith; his loving sons Gino Aull of Naples, Fla., and James Bradley Aull of Berwyn, Ill., and his granddaughter Rebecca Aull of Chicago. Jim was preceded in death by his father, James Andrew Aull III; his mother, Sarah Helena Aull (nee Longacre); his sister, Jean Kathryn Aull of Lyme, N.H.; and his late partner, Dennis Thompson.
Jim was greatly loved and will be missed. He realized his altruism through word and deed and did what all of us should aspire to do: He made the world a better place.
Richard Alan Feldon '53, age 87, went to a Super Bowl in heaven after passing away on Friday, June 7, 2019. His enthusiasm for sports, military history, music and travel was surpassed only by his love for his family and friends, who will miss and never forget him.

An avid fan of the Cincinnati Bengals and one of the first season-ticket holders, Feldon rarely missed a game – even during his worldwide travels. When football season was over, you'd find him playing golf or watching tennis, baseball, basketball, or at least a great Jeopardy show.

Feldon spent 39 years at The Procter & Gamble Company, retiring in 1994 as Managing Director of World Strategic Planning for the Paper Products Division. He was particularly proud to have been on the team that created Mr. Whipple ("Please don't squeeze the Charmin"), to have labeled Bounty as "the Quicker Picker-Upper," and also to have introduced Pampers to the U.S., Europe and the world. His career started in sales, then brand management, and eventually strategic planning, where he voyaged across the globe and eventually transferred with his family for several years to Germany and Belgium, kindling his strong interest in international travel.

Known for his smile and laughter with friends, Feldon's greatest joy was his family. He is survived by his dear wife — the sun to his moon — Diane Kozlove Feldon; sons Richard Alden Feldon and R. Andrew Feldon and his wife, Leah Koss Feldon (the daughter of Dick's second wife, Candy Koss); daughter Jill Feldon LaNouette and her husband, Greg LaNouette; grandchildren Evan LaNouette and his wife, Annick Aubin-Pouliot, Trevor LaNouette, Charlotte Feldon and Ryder Feldon; nephews Justin Skala and his wife, Ann, and Christopher Skala and his wife, Emma; and niece Katri Skala and her husband, John Cook.

Born August 15, 1931, in Darien, Connecticut, Feldon was close to his sister Barbara and brother Bob. He attended Valley Forge Military Academy and Pomfret School, and then became a life-long Wildcat fan and Sigma Nu, receiving his degree in business administration from Northwestern University in 1953. He met Joan Sorge there and married her in 1954, shortly after he enlisted in the U.S. Marine Corps, where he served at Quantico, Virginia, and then in Japan and Korea.

Moving to Terrace Park, Ohio, Dick became a councilman and vice mayor, and was active with the Terrace Park Players and Cincinnati Music Theater as a producer, director, and actor (and occasional singer). Broadway musicals continued to be his favorite, especially Mame, Carousel, Music Man and Mama Mia.

After he retired, Feldon and Diane cruised much of the world and then moved to Palm Beach Gardens, Florida, where they made an amazing number of warm and wonderful friends. Feldon served on the board of the BallenIsles Country Club. At the club, he challenged many of the members in bridge.

Feldon was the embodiment of an open-minded intellectual who held competence and integrity above political affiliation. His friends and family will always remember Feldon's affection for animals, way with words, sense of humor, intellect, love of people, and especially his smile.

A memorial service and celebration of life will take place on Saturday, October 19, 2019, in Palm Beach Gardens — details to come.
Robert E. Peckenpaugh '49, '52 MBA of Hinsdale, Ill., passed away on May 4, 2019, at age 92. After serving as a quartermaster in the U.S. Navy during the conclusion of World War II, Mr. Peckenpaugh began his career, which ended up spanning 70 years as an investment professional. One of the earliest holders of the Chartered Financial Analyst® designation, he was a past president of the CFA Society Chicago. Mr.Peckenpaugh served the community by helping to lead the referenda to establish College of DuPage and build Hinsdale South High School, as well as working with the local Easter Seals organization. He is survived by his six children, 19 grandchildren and 18 great-grandchildren.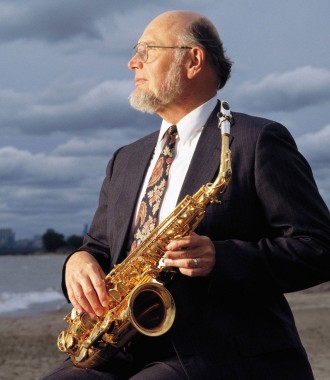 Frederick Hemke, professor emeritus of saxophone, died April 17 at age 83. Hemke was born in Milwaukee on July 11, 1935. In 1956 he became the first American to receive the Premier Prix du Saxophone from the Conservatoire National de Musique in Paris. He earned a bachelor's degree from the University of Wisconsin–Milwaukee, a master's in music education from the Eastman School of Music, and a doctor of music degree from the University of Wisconsin–Madison.
Hemke joined the Northwestern faculty in 1962 and in 2002 was named the Louis and Elsie Snydacker Eckstein Professor of Music. He chaired the Department of Music Performance Studies until 1994 and served as senior associate dean for administration. After 50 years of teaching, Hemke retired from the Bienen School in 2012 and was named professor emeritus. His career was celebrated that June at Pick-Staiger Concert Hall with a Saxophone Orchestra Monster Concert featuring some of the world's premier saxophonists, many of them his former students. Hemke presented a master class for school's saxophone studio in November 2018.
An internationally recognized saxophonist, Hemke performed and gave master classes and lectures throughout North America, Europe, and Asia. He appeared as a soloist with the Chicago Symphony, St. Louis Symphony, Minnesota, Stockholm Philharmonic, Tokyo Metropolitan Symphony, New Zealand Philharmonic, and Korea Philharmonic Orchestras. Having appeared on many occasions as an invited soloist for the World Saxophone Congress, he also coordinated the event when it was held at Northwestern in 1979. Hemke served as an adjudicator for numerous national and international competitions and as a visiting professor at the Conservatoire National de Musique in Paris, the Sweelinck Conservatory of Music in Amsterdam, the Basel Conservatory of Music in Switzerland, and several US universities.
His recordings include solo albums, chamber music, and six recordings with the Chicago Symphony, including Mussorgsky's Pictures at an Exhibition. He was a contributor to Keiser Southern Music Company and a consultant for the Selmer Company and La Voz Corporation, which manufactures the Frederick Hemke Premium Reed.
Hemke received many distinctions during his distinguished career. In 2004 he was named a Northwestern University Charles Deering McCormick Professor of Teaching Excellence. Other honors include the Northwestern Alumni Association's Excellence in Teaching Award, the Bienen School's Professor of the Year award (1987, 1989, and 2002), and the Kappa Kappa Psi Distinguished Service to Music Award.
Taimur Sullivan, Bienen School associate professor of saxophone, said Hemke's boundless knowledge, energy, and wit were infectious. "There is quite literally no aspect of our profession, in any corner of the globe, that has not been profoundly shaped by his artistry, pedagogy, vision, and leadership over the past 60 years. He was an inspiration not only to countless students over his long and distinguished teaching career but to his Northwestern family in particular and the classical music community as a whole," said Sullivan. "Our world is emptier without him, but incredibly richer because of him."
Hemke is survived by his wife, Junita Borg Hemke; daughter, Elizabeth Hemke Shapiro (Nicholas); son, Frederic John Borg Hemke (Rachel); and grandchildren Daniel, Martin, Charlotte, and Peter.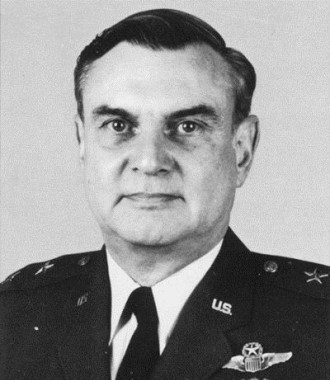 Major General William John Davis '59 passed away on March 14, 2019, at the age of 85 while being hospitalized not far from his farm in Wadsworth, Ill. William Davis was a lifelong Chicagoan, born Aug. 4, 1933. He was a native of the North Side, raised a family in the western suburb of St. Charles, and retired to his farm in Wadsworth, just north of Gurnee.
After graduating high school, he joined the U.S. Air Force in 1953 and began his flying career as a navigator for reconnaissance missions. He then returned to Chicago, joined the Reserves, and attended school at Northwestern University where he graduated in 1959 with a degree in political science.
After briefly attending law school at the University of Miami, he decided to pursue a flying career full time and took a job with American Airlines.
In 1971 he married Sandra Marie Richter of Hopkins, Minn., and they started a family raising two children, Kristen Marie and Michael William.
William Davis served 35 years with the United States military before retiring as the commander of the Illinois Air national Guard in 1989. After 30 years of service with American Airlines, he retired as a captain in 1993. He became a widow when his wife, Sandra Davis, died of cancer in 2000.
He was a curious, compassionate and scholarly individual. He was a car and motorcycle enthusiast, a philanthropist and a public servant, but he'll be remembered most as a wonderful father and a loving husband. He is survived by his two children, Kristen and Michael.
Americo Bugliani '73 PhD was born 86 years ago in Pietrasanta a small Italian town nestled between the ocean and the Apuan Alps in Tuscany. It is sometimes referred to as the sculpture capital of the world. As an anti-fascist, his father emigrated to the U.S. to seek work, and Americo was born with American citizenship, which he cherished his entire life.
When WWII broke out the front line was to go right through his town. He and his family lost everything suffering hunger and untold hardships during the war. But one day he met an American soldier who gave him his first toothbrush, a tube of Colgate toothpaste and other items. He told him his name was Paul Sakamoto and gave him a picture of himself.
Americo said that was his only day of happiness during the war. He kept that picture in his wallet for many years. Fifty years later he tried to find Paul Sakamoto calling all the Sakamotos in California. Someone suggested he call Hawaii. There on the Big Island he was reunited with Paul. The reunion made the front page of the Hawaii Herald in an article titled "A Debt of Gratitude." But he felt he needed to do more so he organized the leading citizens of Pietrasanta and persuaded them to construct a monument in honor of the Nisei soldiers who had liberated their hometown. The beautiful monument by world renowned sculptor Marcello Tommasi depicts Sadao Munemori who was awarded the Congressional Medal of Honor for his heroic death on the Gothic Line. This story is recorded in David Ono's award-winning documentary for ABC.
Americo's father was a WWI veteran, and Americo was a veteran of the Korean War, having served in Germany, Austria and Italy. He was immensely honored at having been elected Commander of the Chicago Nisei Post 1183. His liberators had chosen him as commander! Unbelievable. He was also very proud of having become a Kentucky colonel.
Americo began his professional life in the travel industry, ending his career as vice president of an international travel company. He then took a furlough to obtain his Ph.D. at Northwestern University. His academic career as a Professor at the University of Illinois was highlighted by the publication of many articles and three scholarly books. He was also able to secure funding to launch the first Italian-American Studies program in the United States. He went on to go into business for himself as a wholesale jeweler before retirement.
In 2001 his wife, Ann, was appointed Director of the Loyola University of Chicago Rome Center Campus for a two-year stint. And so Americo and Ann moved to Rome and after two years they moved to Pietrasanta, where Americo died on Jan. 17, 2019. Americo and Ann had been happily married for 58 years.
On Thursday, Dec. 27, 2018, Suzanne Sherman Trotter '50 passed away peacefully among her family and friends.
Suzanne, or Suzie, is survived by four children, 10 grandchildren and nine nieces and nephews who adored her for her spirit and energy.
Suzie was born in Kansas City, Mo., on Feb. 16, 1928, to Charles and Marian Sherman. Suzie attended New Trier High School in Kenilworth, Ill. In 1950 she graduating from the School of Education and Social Policy at Northwestern University, where she met Hugh Trotter. They married in 1951 and ultimately settled in San Marino, Calif., with their four children.
Suzie led her daughters' Girl Scout troops and played an active role in leadership and fundraising for the scouts. In 1967 she helped found the Lacy Park Tennis Center with friends Franny Brossy and Char Wachtel. Suzie also founded the Huntington School tennis clinic, an after-school program for middle schoolers. In addition, Suzie was active in the Pasadena Junior League, participating in the follies and as an auctioneer at the Garden Club's annual event. She was the first mother to coach Little League Baseball; she mentored the boys Gray Y Soccer; and she co-coached her grandchildren in AYSO. Suzie was an avid skier and saw to it that her children and extended family enjoyed the mountains too. She skied all over the world on trips with the Over the Hill Gang and Pepe's Wedel Week.
In her later years, Suzie took up watercolor painting, and her still-lifes and landscapes of the California coastline hang in the homes of friends and family. Suzie also thrived on debate and discussion of politics.
Suzie is survived by her daughter, Melinda Montano, and her children, Brad and Chase; her daughter, Katy, and husband Dean Kitchens and their children, Alex, Dana, Sarah and Anne; her daughter, Suzanne Trotter, and husband Henry Edmonds and their children, McCoy, Elizabeth and Henry; and her son, Scott Trotter, and wife Kim and their son, Benjamin. She is also survived by her sisters Jackie Barnes of Evanston and Julie Whitaker of Laguna Woods, Calif.