In Memoriam
In memoriam is a page to read featured obituaries of Northwestern alumni, faculty and staff. Visit Remembrances to read memorials of Northwestern community members submitted by their family or peers. Please send obituaries to alums@northwestern.edu.
Filter alumni by decade:
Narrow to: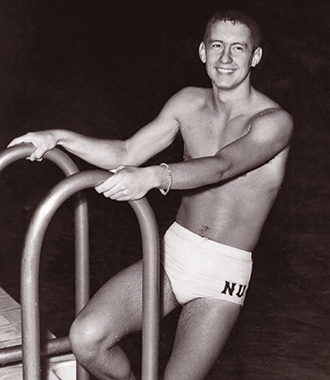 David S. Pemberton '58, Skokie, Ill., Oct. 17, 2017, at age 80.
A member of the Northwestern Athletic Hall of Fame, Mr. Pemberton was a two-time All-American swimmer and won the 1958 NCAA title in the 200-yard backstroke. He also placed second at the NCAA Championships in the 100 backstroke in 1958 and won the Big Ten title in the 200 backstroke in 1957. (See "Fifty Wildcat Greats," summer 2013.)
Mr. Pemberton went on to a career as a marketing executive at IBM, Telex and Tandem Computers.
He is survived by his wife, Sharee; daughters, Melissa, Linda and Deborah; sons, Greg, David and Matthew; and 10 grandchildren.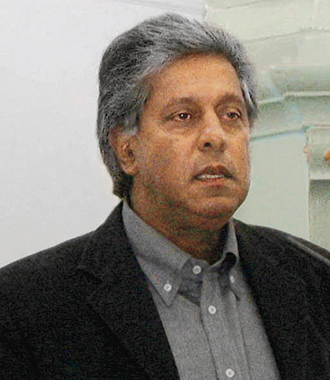 Govindasamy "Govin" Reddy '73 MA, Durban, South Africa, Oct. 13, 2017, at age 74.
An anti-apartheid activist, Mr. Reddy helped transform the broadcast industry in post-apartheid South Africa.
While completing a master's degree in history at Northwestern, Mr. Reddy studied with professor and activist Dennis Brutus. When Mr. Reddy returned to South Africa as a history professor, he continued his activism.
During a speech at the University of Durban-Westville in 1976, he veered off script, encouraging his students to rise up against the regime. Early the next morning, he was detained and imprisoned for five months.
After his release, he was banned from teaching, so he opened an anti-apartheid bookshop, sneaking books on liberation into the country and mentoring young activists. Eventually, the regime exiled him for nearly a decade.
After the introduction of democracy, Mr. Reddy returned to South Africa to lead the South African Broadcasting Corporation, transitioning it from the propaganda arm of the apartheid regime to an independent and inclusive public broadcaster.
He is survived by his wife, Tessa; his children, Sudeshan, Priya, Micah and Niall; and a granddaughter, Eila.
Photo courtesy of Salzburg Global Seminar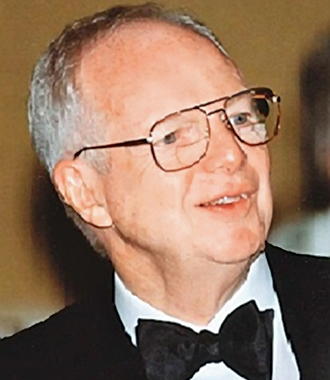 Gerald O. McDonald '43, '47 MD, '48 GME, McLean, Va., Oct. 12, 2017, at age 94.
After serving as a captain in the U.S. Army Medical Corps, Dr. McDonald worked as a surgeon with the Veterans Administration in Chicago until 1984, when he became deputy director of surgical services at the VA in Washington, D.C. He developed instruments used for abdominal surgery and in the late 1950s worked on groundbreaking cancer research that led to the development of chemotherapy.
During the Chicago Blackhawks renaissance in the 1960s, Dr. McDonald served as the team physician, a gig he landed after providing emergency care for an injured player. He also helped treat an injured policeman during the 1968 Democratic Convention riots in Grant Park.
Dr. McDonald is survived by his wife of 33 years, Irma; their two sons, Nuri and Sushil; their grandchildren, Jaden and Parker; his children, Elizabeth, Sandra and Gerald; his four grandchildren; and his two great-grandchildren.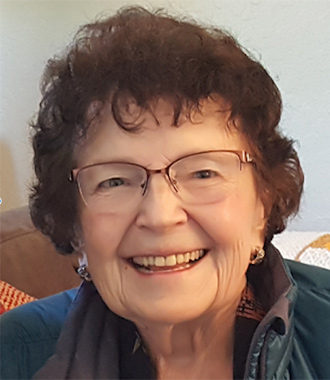 Beatrice "Anne" Arbogast Stanaway '52, Boulder, Colo., Oct. 5, 2017, at age 86.
A passionate environmentalist and social justice activist, Ms. Stanaway began working in public television after raising four children. She worked at WITF-TV in Hershey, Pa., as an executive producer, writer and reporter. She created social and political segments for a statewide audience and later covered national and international issues in programs that aired nationwide.
Ms. Stanaway held a single-engine and glider-rated pilots license. She helped found a YMCA and helped organize a country juvenile probation system. She fought for environmental causes, organizing opposition to incinerators and nuclear waste dumps in populated areas. She volunteered as a naturalist in Boulder County
For more than 35 years Ms. Stanaway led the Ersa S. and Alfred C. Arbogast Foundation in support of women's leadership and environmental organizations.
She studied and worked to protect petrogylphs and rock art as president of the advisory board for the Center for the Study of the First Americans. She received two Fulbright Scholarships in Tokyo and Okinawa and a National Endowment for the Humanities fellowship at the University of Michigan. Ms. Stanaway earned an Emmy Award nomination for her documentary Closing the Gap: Vietnam, a documentary that introduced Vietnamese refugees to the American public after the fall of Saigon.
Ms. Stanaway is survived by her daughters, Susan and Robin; a son, John; and six grandchildren.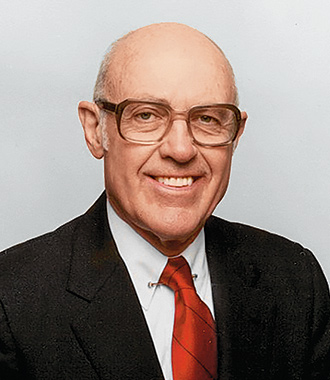 William C. Jakes '44, '47 MA, '49 PhD, Stowe, Vt., Sept. 30, 2017, at age 95. Known for his lifetime commitment to the communication sciences, Mr. Jakes is credited with laying down the basic physical and systemic principles that helped make possible the mobile cellular systems.
After graduating from Northwestern, Mr. Jakes served in the U.S. Navy aboard the USS Boxer. After completing his doctorate, he joined the AT&T Bell Labs, where he spent a decade researching microwave antennas and propagation. He designed and operated Bell Labs' station for participation in Project Echo, the first successful satellite communication experiment bouncing microwaves from coast to coast off an orbiting 100-foot diameter balloon.
In the following years, Mr. Jakes became a department head charged with studying mobile radio. He led research propagation, antennas and systems to characterize and with the hostile mobile radio environment.
In 1987 he was co-recipient of the Institute of Electrical and Electronics Engineers Alexander Graham Bell Medal, along with Richard Frenkiel and Joe Engel, for their fundamental contributions to the theory, design and deployment of cellular mobile communications systems.
Mr. Jakes is survived by his wife, Mary; his children, Robert and Elizabeth; and three grandchildren, Andrew, Emma and Hannah.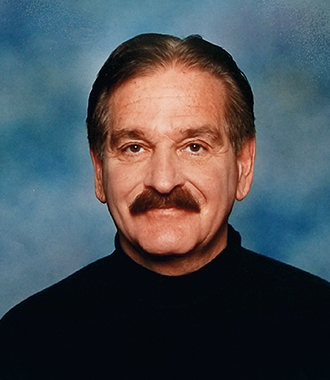 Michael Witwer '67 MD, '73 GME, Santa Rosa, Calif., Sept. 25, 2017, at age 76.
A battalion surgeon in the Vietnam War, Dr. Witwer received a U.S. Navy Commendation Medal with Combat "V" for providing medical support to his unit under fire. He also earned a reputation as a "battlefield stork" for delivering babies and providing medical care to local villagers.
After returning stateside, he began a medical career in infectious diseases. He ran a private practice and taught at the University of California, San Francisco.
Despite serious leg injuries from Vietnam, Dr. Witwer became a long-distance runner, completing more than 100 marathons and 50 ultramarathons. He also co-founded a charity run for cancer research that raised $300,000 over a decade.
He is survived by his wife, Carol; children, Julia, Michael, Vincent and Elizabeth; brothers Samuel and David; and a sister, Carole.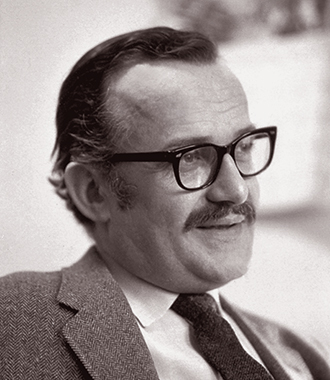 Richard Allen Willis '51 MA/MS, '67 PhD, New York City, Aug. 31, 2017, at age 90.
An actor, author and professor, Mr. Willis taught and directed theater at Northwestern and at Lewis & Clark College, where he served as chair of the theater department.
Mr. Willis appeared in several films. He moved to New York City, where he appeared off-Broadway. Mr. Willis also had roles in several soap operas, including One Life to Live. He published several short stories and wrote Long Gone (2007), a memoir about his childhood on a small farm in rural eastern Iowa during the Depression.
He is survived by his wife, Linda.
Photo courtesy of Northwestern University Archives