In Memoriam
In memoriam is a page to read featured obituaries of Northwestern alumni, faculty and staff. Visit Remembrances to read memorials of Northwestern community members submitted by their family or peers. Please send obituaries to alums@northwestern.edu.
Filter alumni by decade:
Narrow to: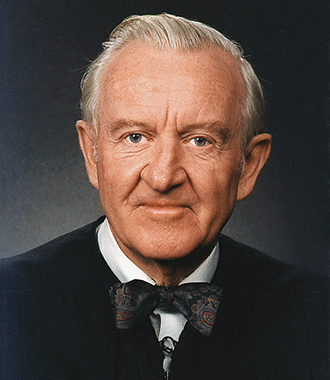 John Paul Stevens '47 JD, '77 H, Fort Lauderdale, Fla., July 16, at age 99. Stevens, one of the U.S. Supreme Court's longest-serving justices, was a moderate Republican when President Gerald Ford nominated him to the Supreme Court, but he came to be seen as a leader of the court's liberal wing. Stevens spent three years as a U.S. Navy intelligence officer stationed at Pearl Harbor. After the war he graduated magna cum laude from Northwestern Law in 1947 and spent one year as a clerk for Supreme Court Associate Justice Wiley Rutledge. Stevens returned to Chicago and went to work in antitrust law. President Richard Nixon appointed Stevens to the U.S. Court of Appeals for the Seventh Circuit in 1970, and he joined the Supreme Court in 1975. He retired in 2010. He was honored by former classmates with the establishment of the John Paul Stevens Professorship at the Pritzker School of Law in 1992. The school's Justice John Paul Stevens Public Interest Fellowship Program provides financial assistance to students who volunteer in public interest summer jobs. Stevens returned to deliver the Northwestern Law convocation address in 2011 and donated his Supreme Court chair to the school. (Read our 2009 profile on Stevens, "A Justice for All.") He is survived by two daughters, Elizabeth and Susan; nine grandchildren; and 13 great-grandchildren. Photo by Joanna Wilkiewicz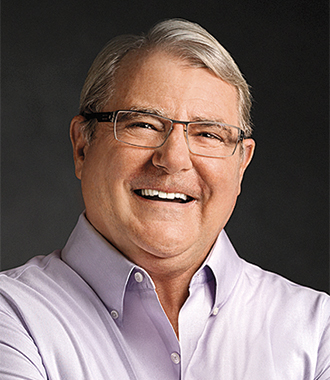 Henry D. Bullock '80 MBA, Palo Alto, Calif., July 9, at age 63. A commercial real estate expert, Bullock co-founded Menlo Equities, which invests in corporate office campuses in high-demand, technology-driven markets. Its first investment was Apple's original headquarters. He began his career at Wells Fargo in San Francisco and later became a managing partner at the Shidler Group. In support of Northwestern, Bullock served as the inaugural chair of the Kellogg Cornerstone Circle and volunteered for Kellogg School of Management admissions, the school's campaign committee and his reunion committee. Bullock was an avid golfer who believed in living every day to its fullest. He is survived by his companion, Sonia; a son, Benjamin; a daughter, Christine Bullock Wendell '17 MBA; a grandson, Brooks; his mother, Mary; siblings Page, Sarah and Madelene; and the mother of his children, Terri.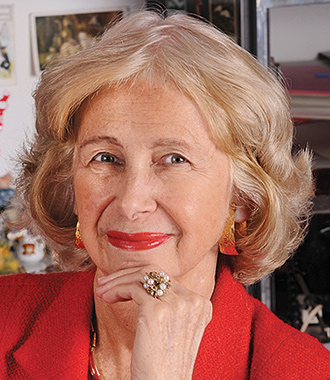 Georgie Anne "Gee Gee" Geyer '56, '93 H, May 15, 2019, Washington D.C., at age 84. A foreign correspondent and columnist, Geyer covered international politics and interviewed some of the most controversial world leaders, from Fidel Castro to Saddam Hussein. Geyer started her career at the Southtown Economist and later worked at the Chicago Daily News. She moved to Washington, D.C., in the mid-1970s to write a column for the Los Angeles Times before joining Universal Press Syndicate in 1980. She focused on international affairs in a column that was published in more than 120 newspapers. Geyer, who spoke Spanish, German, Russian and Portuguese, published 10 books, including Buying the Night Flight: The Autobiography of a Woman Foreign Correspondent (1983). She was a frequent guest on weekly political news programs. In 1997 Geyer was inducted into the inaugural class of the Medill Hall of Achievement. Photo courtesy of Northwestern University Archives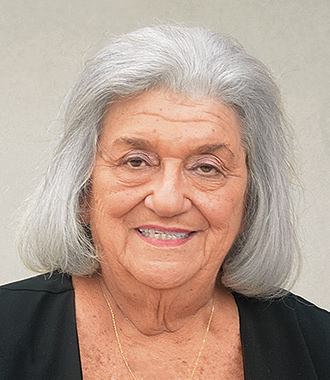 Ralla Klepak '57, '59 MS, Chicago, April 25, 2019, age 82. A powerful advocate, Klepak worked with clients from the Chicago LGBTQ community throughout the 1960s and '70s. She represented gay clients in entrapment and public indecency trials and defended gay bars in liquor license confiscation cases. She represented gay partners in same-sex adoption and estate cases, offered services for transgender clients in changing birth certificates and legal names, defended gay service members in court-martial cases and provided estate planning for those dying from AIDS. Klepak drew up the charter and did pro bono work for the gay rights organization Mattachine Midwest. In 2017 she was inducted into the Chicago LGBT Hall of Fame as a Friend of the Community. Klepak also campaigned with Sister Margaret Traxler for women's rights in the 1960s. Klepak taught at Chicago-Kent College of Law. Photo by Israel Wright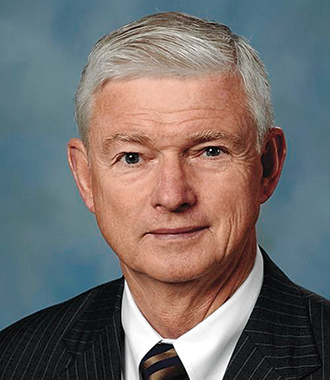 John F. Carney III '64 MS, '66 PhD, Cambridge, Mass., April 24, at age 77. An expert on highway safety, Carney designed and ­developed impact attenuation devices, or crash cushions, that help reduce the impact of auto accidents. He also worked to improve safety on passenger trains. Carney held 10 patents and chaired the executive committee of the American Society of Civil Engineers' highway division. From 2005 to 2011 he was chancellor of Missouri University of Science and Technology, where he led a name change to improve the institution's reputation. Earlier in his career, Carney was provost and vice president for academic affairs at Worcester Polytechnic Institute. He is survived by his partner, Sarah; daughters Anna and Catherine; four grandchildren; and a sister, Judith.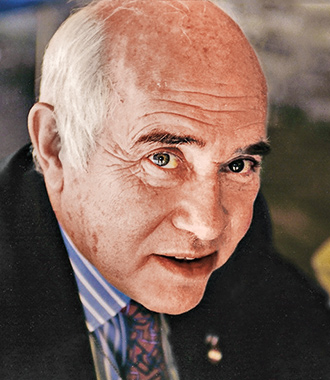 Robert J. "Bud" Korengold '51, March 15, 2019, Vernon, France, at age 89. After four years in the U.S. Navy during the Korean War and a stint with the Army Times, Korengold worked for United Press International as a Paris and London correspondent and bureau chief in Geneva and Moscow, where he met American defector Lee Harvey Oswald in 1959. After a Nieman Fellowship in 1964, Korengold returned to Moscow as Newsweek's bureau chief, a role he later held in London. He joined the U.S. Information Agency in 1973 and worked as a public affairs counselor at U.S. embassies in Europe. He was the White House coordinator of public diplomacy for President Ronald Reagan's meeting with Mikhail Gorbachev at the 1985 Geneva Summit. Korengold was inducted into the Medill Hall of Achievement in 2006. He is survived by his wife, Christine; sons Kevin and Emlyn; and four grandchildren.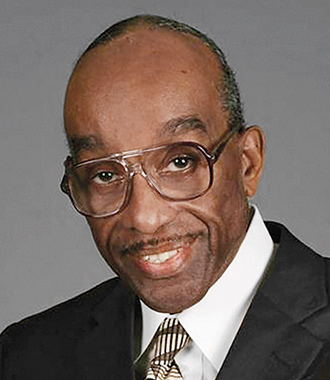 Oswald P. Bronson '65 PhD, Port Orange, Fla., Feb. 17, 2019, at age 91. A dedicated educator, Bronson served as president of Bethune-Cookman College from 1975 to 2004. (The institution became a university in 2007.) Under his leadership, the college expanded its programs of study from 12 to 37 majors and constructed 15 new buildings, most notably the 2,500-seat Mary McLeod Bethune Performing Arts Center. The Bethune-Cookman alumnus oversaw a 950% increase in the school's endowment, and enrollment increased from 1,520 students in 1975 to 2,794 in 2003. An ordained Methodist minister, Bronson was also pastor of several Methodist churches. He is survived by his wife, Helen Williams Bronson; daughters Josephine and Flora; son Oswald; five grandsons; and three great-grandchildren. Photo courtesy the Daytona Beach News-Journal