In Memoriam
In memoriam is a page to read featured obituaries of Northwestern alumni, faculty and staff. Visit Remembrances to read memorials of Northwestern community members submitted by their family or peers. Please send obituaries to alums@northwestern.edu.
Filter alumni by decade:
Narrow to: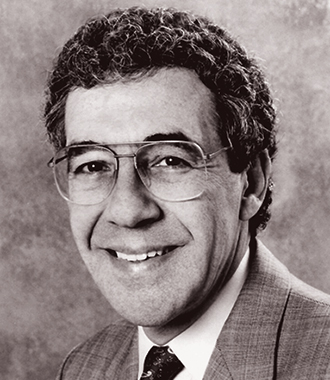 Les Crystal '56, '57 MS, Manhattan, N.Y., June 24, 2020, age 85. Known as a kind and reassuring leader, Crystal oversaw network news at both NBC and PBS. After college he began writing for TV and radio station KDAL in Duluth, Minn., then joined NBC's Chicago affiliate in 1963 as a producer for its nightly news program and Dateline Chicago documentary series. He served as executive producer for NBC Nightly News from 1973 to 1976 and as president of the network's news division from 1977 to 1979. One of his most influential roles began in 1983 when he took over as executive producer of what became known as The MacNeil/Lehrer NewsHour, guiding its efforts to deliver in-depth reporting as the country's first hourlong newscast. Crystal led the program for more than 20 years, before becoming president of MacNeil/Lehrer Productions in 2005. He retired in 2010. Crystal is survived by his wife, Toby Lee; three children, Bradley, Alan and Elizabeth; three grandchildren; and a sister, Elaine.
Photo: Courtesy of PBS NewsHour Productions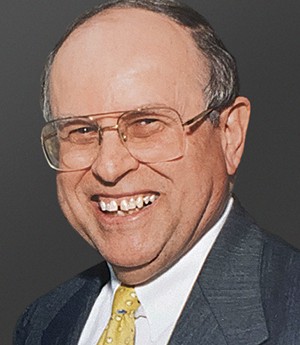 Michael Heuer '56 DDS, Naperville, Ill., June 4, age 88. As dean of the Northwestern University Dental School from 1993 to 1998, Heuer restructured its curriculum and added programs in oral pathology, general dentistry and geriatric dentistry. After beginning his career in the U.S. Navy Dental Corps, Heuer returned to his dental school alma mater in 1960 as an assistant professor. Following a stint on the Loyola University Chicago faculty, he rejoined Northwestern as chair of endodontics. He went on to become associate dean of academic affairs in 1983 and senior associate dean in 1988 before serving as the dental school's pen- ultimate dean. In that role Heuer was tasked with announcing the school's closure, which occurred in 2001, the same year he was honored with the Northwestern Alumni Association's Alumni Merit Award. He is survived by two daughters, Kristan and Katrina; seven grandchildren; and two sisters.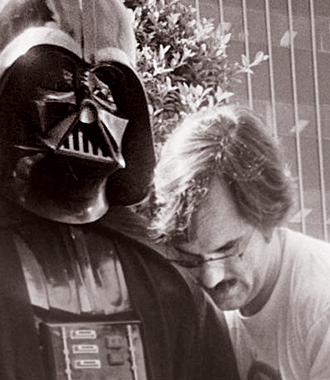 Charles Lippincott '61, Vermont, May 19, age 80. A pioneering publicist, Lippincott is credited with helping transform George Lucas' original Star Wars film into a legendary worldwide brand. After switching from law school to film school, he met Lucas at the University of Southern California, and in 1975 he joined Lucasfilm as vice president of advertising, publicity, promotion and merchandising. Before the 1977 release of Star Wars (later subtitled Episode IV: A New Hope), he attracted the interest of science fiction and comic book fans with a presentation at the San Diego Comic-Con and a series with Marvel Comics. In addition to advocating for individual character trademarks, Lippincott arranged to feature the Star Wars brand on television as part of The Richard Pryor Show and in a now-infamous CBS holiday special. He left Lucas' team after the first film, going on to promote movies such as Alien and Flash Gordon and to produce Judge Dredd. Lippincott is survived by his wife, Geraldine, and a sister, Janet.
Photo: Courtesy of Lucasfilm Ltd.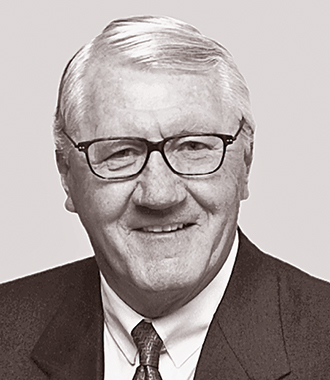 Ray Farley '51, '62 CERT, Racine, Wis., May 2, 2020, age 95. Awarded a Bronze Star for heroism on the Italian front in World War II, he went on to play football at Northwestern. After graduation he joined the sales staff at S.C. Johnson & Son, beginning a 39-year career that culminated in his 1988–90 tenure as president and CEO. He was only the second CEO in the company's history from outside its namesake family. Elected director of the U.S. Chamber of Commerce in 1984, Farley chaired its Spirit of Enterprise Fund capital campaign and was a U.S. chair of its Canada-U.S. Relations Committee. For his alma mater, Farley endowed the S.C. Johnson & Son Chair in International Marketing, served on the Kellogg Graduate School of Management Advisory Council and was a life trustee on the University's Board of Trustees. In 2007 he received the Northwestern Alumni Medal. Farley is survived by his sister, Helen; daughter, Gwen; son-in-law, Jason; and two grandchildren.
Photo: Mark Hertzberg, (Racine, Wis.) Journal Times file photo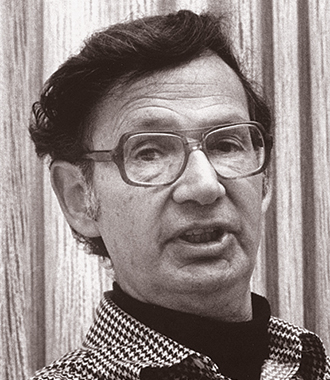 Henry Geller '49 JD, Washington, D.C., April 7, 2020, age 96. In a career that helped shape the course of broadcast television, Geller was general counsel at the Federal Communications Commission from 1964 to 1970. He was instrumental in removing cigarette advertisements from television by proposing that an antismoking message be aired for every tobacco ad that did not include a health warning; Congress eventually banned tobacco ads from TV. In 1975, after leaving the agency, he successfully petitioned it to allow the broadcasting of presidential debates, arguing that the equal-time rule, which would have allowed the inclusion of minor-party candidates, did not apply to such an event. He later led the new National Telecommunications and Information Administration and also argued for a cap on advertisements during children's programming. Geller is survived by his wife, Judy; his children, Peter and Kathryn; and a grandson.
Photo: Barco Library, The Cable Center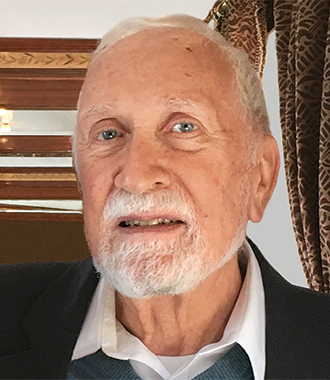 John LaPlante '62 MS, Chicago, March 22, 2020, age 80. The first commissioner of the Chicago Department of Transportation, LaPlante enjoyed a 30-year career with the city, which included helping straighten Lake Shore Drive's S-curve in 1982 as chief traffic engineer. His work in Chicago continued with the engineering services firm T.Y. Lin International, where he retired in 2015 as director of traffic engineering. Recipient of the 2010 Theodore M. Matson Memorial Award from the Institute of Transportation Engineers, LaPlante was principal author of the American Association of State Highway and Transportation Officials' Pedestrian Guide. He is survived by his wife, Linda; daughter, Leslie; and two grandchildren, Elias and Sara.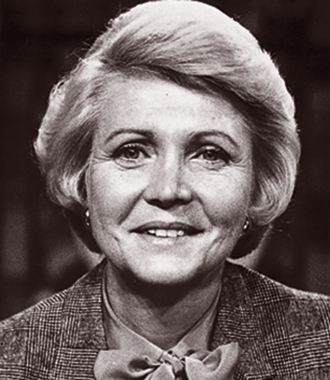 Lee Phillip Bell '50, Beverly Hills, Calif., Feb. 25, 2020, at age 91. Co-creator of The Young and the Restless and The Bold and the Beautiful, Bell expanded opportunities for women in broadcasting and revolutionized daytime television. For more than 30 years she hosted The Lee Phillip Show in Chicago, tackling rarely considered social problems, including the lives of prisoners, the struggles of runaways and the challenges of breast cancer. She also produced the groundbreaking documentary The Rape of Paulette. Bell and her husband, screenwriter William J. Bell, created The Young and the Restless by drawing storylines from topics discussed on her talk show. She received the Daytime Emmy's Lifetime Achievement Award in 2007. A member of the University's Board of Trustees, Bell received the Alumnae Award in 1976 and a Northwestern Alumni Association Merit Award in 1961. She is survived by her children, William, Bradley and Lauralee; and eight grandchildren, including Caroline Bell '18.