In Memoriam
In memoriam is a page to read featured obituaries of Northwestern alumni, faculty and staff. Visit Remembrances to read memorials of Northwestern community members submitted by their family or peers. Please send obituaries to alums@northwestern.edu.
Filter alumni by decade:
Narrow to: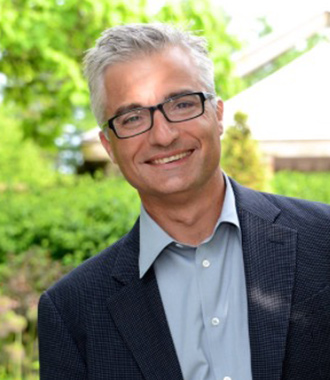 Justin C. Heyman '95 MBA, Chicago, Feb. 09, 2018, at age 50.
Born in South Africa, Mr. Heyman and his family moved to the East Coast. He earned his bachelor's in economics from the University of Pennsylvania. After graduating he worked briefly for a large law firm in Israel and competed as a professional cyclist.
When he returned to the United States, he took a job at Ernst & Young, then earned an MBA at the Kellogg School of Management. When he was still in his 20s, Mr. Heyman orchestrated a series of buyouts that resulted in the creation of Morey's Seafood International. Under Mr. Heyman's leadership, Morey's Seafood became one of the largest seafood companies in the country.
Mr. Heyman was a partner in the Chicago-based private equity firm Acuity Capital Partners as well as an active member of Chicago's Young Presidents Organization. He died in a snowmobiling accident in Wyoming while on a trip with the organization. He was a cyclist and an avid outdoorsman and adventurer.
Mr. Heyman was also a philanthropist, following in the footsteps of his sister, Anne, a prominent New York philanthropist who died in a horseback riding accident in 2014. After her passing, Mr. Heyman devoted himself to fundraising for an orphanage she founded in a Rwandan village.
He is survived by his parents, Sydney and Hermia; his sons, Austin, Chase and Hunter; and siblings Dan and Lauren.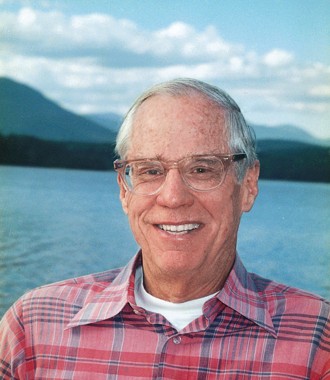 Walter Dill Scott '53, Evanston, Feb. 8, 2018, at age 86. The grandson and namesake of former Northwestern president Walter Dill Scott, Mr. Scott capped off his career in business and government with a quarter-century stint as the Kellogg School of Management's first clinical professor. After earning his MBA from Columbia University in 1958, Mr. Scott went to work at Lehman Brothers, first in New York and later as a senior partner running the Chicago office. In 1973 he moved to Washington, D.C., to serve as an associate director of the federal Office of Management and Budget during the Nixon and Ford administrations. Two years later he moved to Minneapolis to become chief financial officer at Pillsbury (now General Mills) for five years. He went on to become president and CEO of IDS Financial Services (now Ameriprise Financial) and chairman and CEO of Grand Metropolitan USA (now Diageo). Mr. Scott returned to Kellogg in 1988 to teach classes focused on corporate strategy and leadership. He co-founded Kellogg's Center for Executive Women. Survivors include his wife, Barbara; three sons, Tim, David and Gordon C. Scott '89; a daughter-in-law, Anne Nelson Scott '89; and eight grandchildren.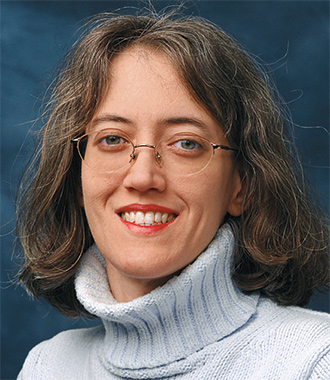 Kathryn N. Farrow '05 GME, Chicago, Feb. 07, 2018, at age 46.
A neonatologist at the Feinberg School of Medicine faculty since 2005, Dr. Farrow dedicated her life to advancing the field of newborn medicine and teaching the next generation of physicians.
Dr. Farrow completed a fellowship in neonatal-perinatal medicine at the Ann and Robert H. Lurie Children's Hospital of Chicago before joining the Northwestern faculty in 2005. She rapidly rose through the ranks to professor of pediatrics in 2017. Her medical practice at Lurie Children's Hospital and Prentice Women's Hospital focused on intensive care for premature babies.
Dr. Farrow devoted her career to solving lung diseases that affect premature infants. Her work — funded by the National Institutes of Health for more than 10 years — included a rethinking of how oxygen is used to support neonatal respiratory failure. She received the Young Investigator Award from the American Heart Association and Dr. Farrow was elected to the American Pediatric Society, the highest honor society for pediatricians.
Dr. Farrow is survived by her wife, Rachel Hegarty; her children, Daniel and twins Maggie and Liam; her mother Joyce; and her brother, Andrew.
Erving Wolf '46, '50 JD, Palm Beach, Fla., Feb. 6, 2018, at age 91.
An oil and gas pioneer and art collector, Mr. Wolf practiced law in Cheyenne, Wyo., but was soon drawn to the oil and gas industry. In 1951 he founded the Wolf Land Co., which later became the Inexco Oil Co. Under his leadership, Inexco discovered Wyoming's 4 trillion-cubic-foot Madden Gas Field, one of the largest natural gas reserves in the United States, and the Key Lake Uranium Mine in Saskatchewan, Canada, which once produced 15 percent of the world's uranium.
Before attending Northwestern, Mr. Wolf served as an officer in the U.S. Navy while stationed in Guam during World War II. He later attended Notre Dame and earned a law degree from Northwestern.
Mr. Wolf and his wife, Joyce, assembled an art collections that includes 18th- and 19th-century American paintings, drawings, sculpture and furniture, as well as Chinese porcelains. In 1980 they endowed The Erving and Joyce Wolf Gallery at New York's Metropolitan Museum of Art. The gallery, located on the first floor of the American wing, is for the display of special exhibitions of American art. In 2001 the museum made Mr. Wolf an honorary trustee.
The couple also loaned and gifted sculpture to the Denver Art Museum and to the National Gallery of Art in honor of their late daughter, Diane. Mr. Wolf and his brothers were the lead donors for the Leon and Dora Wolf Law Building, named in honor of their parents, at the University of Colorado School of Law.
In addition to his wife, Mr. Wolf is survived by two sons, Daniel and Mathew; five grandchildren; and a brother, Marvin E. Wolf '52.
Madeleine Brodie Berman '48, Franklin, Mich., Feb. 5, 2018, at age 90. A prominent Detroit philanthropist, Mrs. Berman served on the Detroit Arts Council and the Michigan Council of the Arts. She later joined Bill Clinton's President's Committee for the Arts and Humanities and held the same post under President Barack Obama '06 H.
Mrs. Berman, who earned a degree in music from Northwestern, was also a member of the national arts advocacy organization, Americans for the Arts, from which she received the prestigious Legacy Award in 2014.
In addition to her efforts in the arts, Mrs. Berman also supported the Detroit Institute of Arts, the Michigan Opera Theatre and the Detroit Zoo, where she established the Madeleine Berman Academy for Humane Education.
Mrs. Berman is survived by her son, Jonathan; her daughter, Ann; and three grandchildren.
James A. Dunlap '43, '47 MS, New Wilmington, Pa., Jan. 16, 2018, at age 95.
A longtime newspaperman, Mr. Dunlap helped advance journalism and social justice in Pennsylvania.
After serving three years in the U.S. Army Air Force and Army Counter Intelligence Corps during World War II, he worked at the Philadelphia Inquirer and the Des Moines Register before joining the staff of the Herald in Sharon, Pa. During 35 years on staff he worked his way up from teletype editor to editor, a post he held for 16 years. He was a founding member of the Pittsburgh chapter of the Society of Professional Journalists/Sigma Delta Chi.
Mr. Dunlap was also an avid scout. He earned the rank of life scout and eventually became president of the Mercer County Boy Scout Council. He received the Silver Beaver in 1964 for distinguished service to youth. In 2000 Mr. Dunlap resigned his council membership in protest of the Boy Scouts' exclusionary policy towards gay scoutmasters.
Mr. Dunlap is survived by his wife, Mary Lou Ellis Bromley; a daughter, Julia; a stepson, David; two grandsons; a granddaughter; and a great-grandson.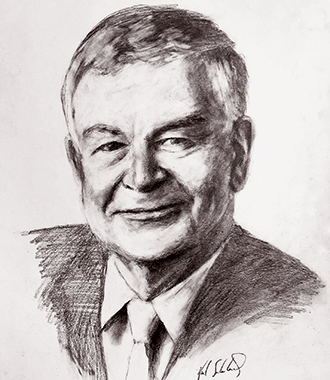 James R. McManus '56 MBA, Fairfield, Conn., Jan. 10, 2018, at age 84. A Northwestern life trustee, Mr. McManus revolutionized the marketing world, creating Marketing Corporation of America, the first-ever integrated marketing services firm positioned to serve Fortune 50 consumer product companies.
After graduating from the Kellogg School of Management in 1956, Mr. McManus worked for Procter & Gamble and Glendinning Companies. In 1971 he set out on his own, founding MCA with just $25,000 in savings and a $50,000 loan.
Over the next 26 years, it grew to be a $500 million enterprise whose clients included PepsiCo, Frito-Lay, IBM, Quaker Oats, Lipton and Dunkin' Donuts. Its services included strategic consulting, market research, advertising, sales promotion programs and venture capital. Mr. McManus' enterprise also included auto dealerships, Business Express Airlines and the Hotel Jerome in Aspen, Colo.
In 1989 the Northwestern Apartments, a seven-story complex in downtown Evanston for Kellogg students and their families, was renamed the McManus Center in honor of his leadership gift to the Campaign for Kellogg. He also supported the John C. Nicolet Football Center, the Ryan Field headquarters for football staff and players. He was a loyal Northwestern football fan.
Survivors include his wife, Betty; four children, Robert, Melissa McManus '87, Mitchell McManus '97 MBA and Stuart McManus '89, '95 MBA; three stepchildren, Karl, Kurt Soderland '90 MBA and Eric Soderlund '96 MBA; and 12 grandchildren, including Northwestern students Nicolette McManus, a junior, and Graysen McManus, a first-year student.
Illustration courtesy of Karl Soderlund