In Memoriam
In memoriam is a page to read featured obituaries of Northwestern alumni, faculty and staff. Visit Remembrances to read memorials of Northwestern community members submitted by their family or peers. Please send obituaries to alums@northwestern.edu.
Filter alumni by decade:
Narrow to: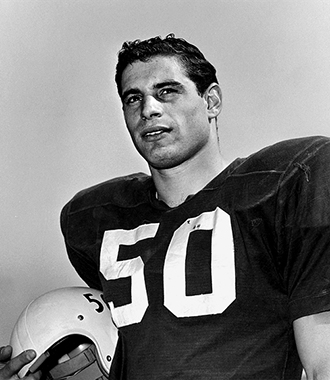 Lawrence J. Onesti '62, Bloomington, Ind., July 9, 2018, at age 79. Mr. Onseti enjoyed a distinguished athletic and academic career. An All-American linebacker at Northwestern, Mr. Onesti also earned Academic All-America honors during his senior season in 1961. He was inducted into the Northwestern Athletic Hall of Fame in 1996. After graduating from Northwestern, Mr. Onesti played four seasons for the Houston Oilers before returning to graduate school. He earned his doctorate from the University of Wisconsin–Madison and later joined the faculty at Indiana University Bloomington, where he taught for 23 years, eventually becoming a full professor in the Department of Earth and Atmospheric Sciences. He received fellowships from NASA, the Jet Propulsion Laboratory at Caltech and the Goddard Space Flight Center. A geologist who specialized in hydrology and sedimentation, Mr. Onesti presented research and pursued projects in Russia, China, Mexico, Japan and throughout the United States, including consulting the Navajo Nation on mine restoration in Tsaile, Ariz., and evaluating avalanche activity for the Alyeska Pipeline Service Company in Anchorage, Alaska. Mr. Onesti is survived by his wife, June Skowronski Onesti '61; their children, Nina, Alex, Nick and Anthony; a sister, Brenda Copenharve; and brothers Paul and Frank. Photo courtesy of University Archives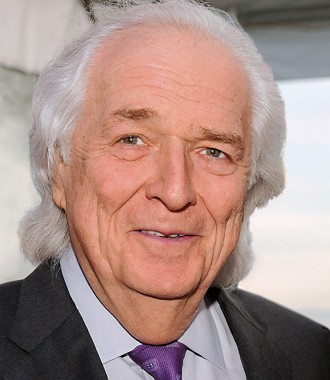 Mitchell L. Slotnick '63, '64 MBA, '68 PhD, Northbrook, Ill., May 10, 2018, at age 76. A longtime financial consultant for PepsiCo, Mr. Slotnick taught in the MBA program at Loyola University Chicago for more than 20 years. He developed metrics for Pepsi that led to a shift in the bottling business model from a volumetric focus to a focus on marginal contribution ­dollars. The concept became a core part of the company's financial management system and was taught in more than 100 countries. In 1969 Mr. Slotnick and his wife, Valerie, launched Educational Tours Inc., which at its peak brought more than 50,000 students each year to Washington, D.C., and other historic U.S. sites. The pair also started two smaller travel companies: Ridgebrook Travel and OmniTours. Mr. Slotnick led philanthropic and foundation work focused on fostering interfaith dialogue and enriching the lives of people who have disabilities. He launched the Northern Suburban Special Recreation Association Foundation and served on the board for the Center for Enriched Living. Mr. Slotnick was a passionate fan and supporter of Northwestern Athletics. He and Valerie were charter members of the Otto Graham Society. In 2015 they made a $5 million gift to Northwestern Athletics to support the construction of the Mitchell and Valerie Slotnick Family Atrium, located inside the new Ryan Fieldhouse. In addition to his wife, Mr. Slotnick is survived by his sons, Barry '93, '00 MBA and Jay; a daughter-in-law, Natalie; a sister, Barbara; and grandchildren Ben and Carly.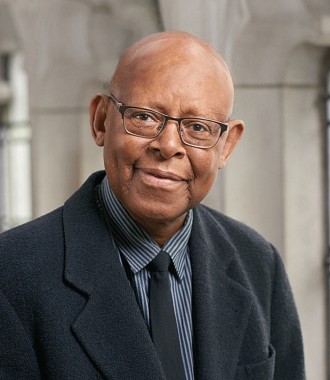 James H. Cone '63 MA, '65 PhD, New York City, April 28, 2018, at age 79. Rev. Cone was a founder of black liberation theology. He spoke out against racial inequality in the forms of economic injustice, mass incarceration and police shootings. In 1969 Rev. Cone wrote the first of his 12 books, Black Theology & Black Power. An African Methodist Episcopal minister, Rev. Cone joined the faculty at the Episcopal Divinity School at Union Theological Seminary in New York City in 1969. He was promoted to professor four years later. In April Rev. Cone was elected to the 2018 class of the American Academy of Arts & Sciences. Earlier this year he won the Grawemeyer Award in Religion for his latest book, The Cross and the Lynching Tree. His memoir, Said I Wasn't Gonna Tell Nobody: The Making of a Black Theologian, is expected to be published in late 2018. In 2010 Rev. Cone won the Eliza Garrett Distinguished Service Award from Garrett-Evangelical Theological Seminary. He is survived by his sons, Michael and Charles; his daughters, Robynn and Krystal; a brother, Charles, and two grandchildren. Photo by Filip Wolak. Ⓒ Union Theological Seminary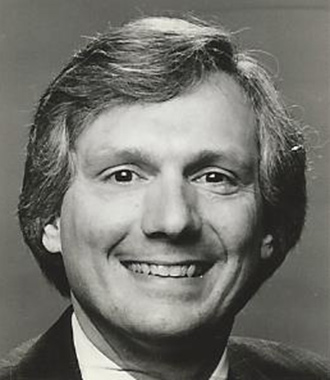 Kevin M. Moore '68, '71 MS, Wilmette, Ill., April 11, 2018, at age 71.
A celebrated journalist, Mr. Moore worked at Chicago's two largest newspapers for more than 30 years. He spent 12 at the Chicago Sun-Times, starting as editor of "Weekend Plus" in 1974. He was also the Sunday features editor and opinion section editor. In 1986 he moved to the Chicago Tribune, where he edited the Friday section and helped move the newspaper's entertainment coverage into the digital realm. He created the online "Beat Siskel" Oscar selection contest that pitted readers against famed movie critic Gene Siskel. Mr. Moore retired from the Tribune in 2008 as the paper's deputy entertainment editor.
Born in Cleveland, Mr. Moore grew up in Texas and Missouri and spent his summers working as an apprentice lion tamer and cotton candy vendor at a circus owned by his family.
He earned his bachelor's degree from the Medill School of Journalism, Media, Integrated Marketing Communications and enlisted in the U.S. Army. Mr. Moore served for two years in Vietnam, where he saw ground combat action and suffered a serious ankle injury. He was awarded a Purple Heart and the Combat Infantryman's Badge. Mr. Moore returned to Northwestern, where he earned a master's degree in journalism.
After his retirement Mr. Moore studied at Northwestern's Osher Lifelong Learning Institute. He is survived by his wife, Constance.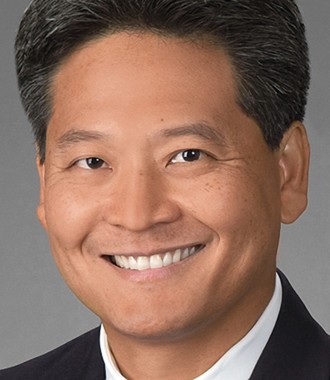 Han Chun Choi '88, Decatur, Ga., March 26, 2018, at age 52. Shortly after graduating from Northwestern, Mr. Choi joined the staff of then-Gov. Bill Clinton in Arkansas. He became a policy adviser to the governor in 1990–91, just prior to Clinton's bid for the White House. At Clinton's urging, Mr. Choi earned his law degree at Emory University in 1993 and later joined the public and corporate finance practice group of King & Spalding in Atlanta. He became one of the first Asian American office managing partners of a top-100 law firm, Ballard Spahr. Mr. Choi served on the board of the Korean American Bar Association of Georgia, which he co-founded. Born in Gangneung, South Korea, Mr. Choi immigrated to the United States as a toddler. He is survived by his wife, Catherine Abrams; their three children, Christopher, David and Hannah; his ­parents, Tom and Susie; and a sister, Angie.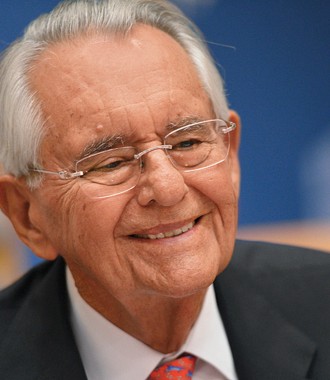 Peter G. Peterson '47, '80 H, New York City, March 20, 2018, at age 91. The son of a poor immigrant from Greece, Mr. Peterson became a billionaire financier and philanthropist. At 34 he was named president of Chicago-based manufacturer Bell & Howell. Two years later he became chairman and CEO, positions that he held until 1971. Mr. Peterson served as a presidential assistant on international economic affairs under President Richard Nixon before becoming secretary of commerce in 1972. The following year he left Washington, D.C., to become chair of Lehman Brothers. He led Lehman to five consecutive years of record profits. In 1985 Mr. Peterson co-founded the Blackstone Group with $400,000 in capital. It grew into a major player on Wall Street, managing more than $88 billion by 2007. A longtime critic of Social Security and Medicare, Mr. Peterson was the founding president of the Concord Coalition, a citizens group that advocated for budgetary accountability. In 1994 he was appointed by President Bill Clinton to a seat on the Bipartisan Commission on Entitlement and Tax Reform. Mr. Peterson was chairman of the Federal Reserve Bank of New York (2000–04) and chairman of the Council on Foreign Relations (1985–2007). Survivors include his third wife, Joan Ganz Cooney '12 H; a brother, John; five children from his second marriage, John, Jim, David, Holly and Michael; two daughters-in-law, Tara M. Peters '93 and Patricia; and nine grandchildren, including Steven C. Peterson '15. Photo by Kaveh Sardari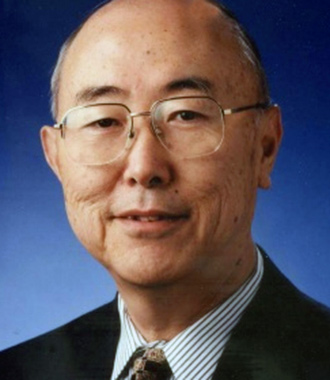 Kwan Rim '58 MS, '60 PhD, of Iowa City, March 4, 2018, in Seoul, South Korea, at age 83.
An accomplished mechanical engineer, Mr. Rim held numerous positions within the College of Engineering during his 35 years at the University of Iowa. He joined the faculty in 1960 and, with several of his colleagues, participated in and contributed to the U.S. space program.
In 1974 Mr. Rim founded one of the first biomedical engineering programs at a public institution in the United States and served as a professor and its department chairman in the years that followed.
With support from the National Science Foundation, he traveled to his native South Korea in 1976 and taught as a visiting professor at what is now the Korea Advanced Institute of Science and Technology. He returned to serve as KAIST's president and later the chair of the board of directors. In recognition of his efforts, Mr. Rim received several Order of Civil Merit awards from the South Korean government.
In 1995 Mr. Rim took an extended leave of absence from the University of Iowa and returned to South Korea to become president of the Samsung Advanced Institute of Technology, the Samsung group's core research and development hub. He also chaired the Science and Technology Planning Committee and was a member of the National Science and Technology Council of the Republic of Korea.
In 2004 he was named an Honorary Commander of the Most Excellent Order of the British Empire by Queen Elizabeth II for his dedication to the improvement of relations between South Korea and the United Kingdom.
Mr. Rim retired in 2012 after serving as chairman of Sungkyunkwan University.
He is survived by his sons, Albert and Christopher; a daughter, Joanne; grandsons Paul and Michael; granddaughters Samantha, Kayla, Stella and Cecilia; his brothers, Kirk and Kurt; and his sisters, Jean and Kay.