In Memoriam
In memoriam is a page to read featured obituaries of Northwestern alumni, faculty and staff. Visit Remembrances to read memorials of Northwestern community members submitted by their family or peers. Please send obituaries to alums@northwestern.edu.
Filter alumni by decade:
Narrow to: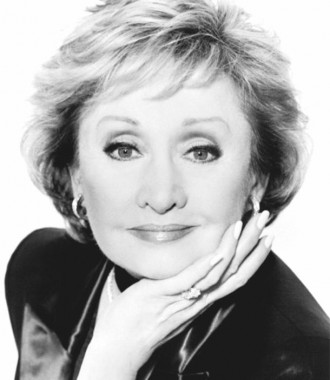 Marilyn Klecka Miglin '62, Chicago, March 14, at age 83. A cosmetics entrepreneur, Miglin was known for her Oak Street store in Chicago and Home Shopping Network (HSN) appearances. Born in Chicago, Miglin grew up dancing ballet. While attending Northwestern on a math scholarship, she continued dancing and participated in the chorus at Chicago's Chez Paree nightclub, performing alongside Frank Sinatra, Tony Bennett and Jimmy Durante. After modeling for Marshall Field & Co., she opened Marilyn Miglin Model Makeup in 1963 and eventually developed her own line of cosmetics and fragrances. In the late 1990s she began appearing as a pitchwoman on HSN for her products. Miglin founded and led the Oak Street Council, and Oak Street was named "Marilyn Miglin Way" in her honor. She also helped burn victims and people with facial disfigurement find makeup options. Her motivational memoir, Best Face Forward, was published in 2001. She is survived by her son, Duke; her daughter, Marlena Miglin '91; and six grandchildren.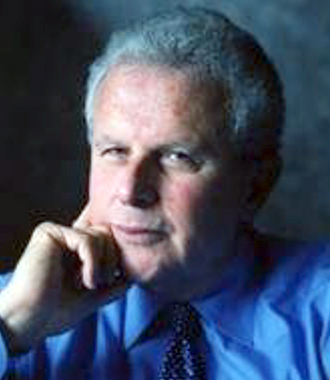 Sanford D. "Sandy" Horwitt '65, '70 PhD, Arlington, Va., March 12, at age 79. A talented political adviser, activist and author, Horwitt wrote biographies of significant figures such as Saul Alinsky, Russell D. Feingold and Abner Mikva '91 H. Horwitt's career in politics began when he volunteered on Mikva's 1974 congressional campaign. The two formed a long-lasting friendship. Horwitt served as an aide to Mikva until the Senate confirmed Mikva as a federal appeals court judge in 1979. Horwitt went on to advise several public interest campaigns on Capitol Hill including the National Coalition to Ban Handguns. His 1989 biography Let Them Call Me Rebel: Saul Alinsky: His Life and Legacy became an influential book in the political careers of Barack Obama '06 H and Hillary Rodham Clinton. Horwitt also contributed to the New York Times Book Review and co-produced the documentary Mikva! Democracy is a Verb. Horwitt attended Northwestern on a baseball scholarship. He played second base and co-captained the varsity team. After graduate school at San Francisco State University, he returned to Northwestern as a graduate teaching assistant in communications. He met his future wife, Joan Engel Horwitt '67, when she enrolled in his Group Dynamics course. They married in 1970. In addition to his wife of 51 years, Horwitt is survived by his two sons Dusty and Jeff '00; daughters-in-law Ann and Lauren; and two granddaughters.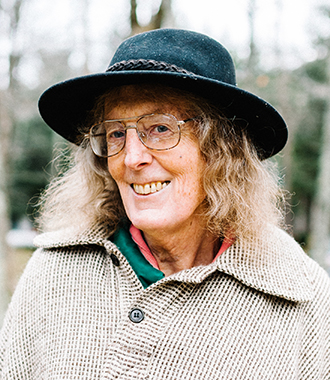 Rusty Mae Moore '63, Feb. 23, Pine Hill, N.Y., at age 80. Fluent in six languages, Moore taught international business for several decades at Hofstra University. Moore directed the Hofstra University Business Research Institute, was a Fulbright fellow in Brazil and taught in Russia and the Netherlands. In the early 1990s Moore transitioned as a trans woman and became a prominent transgender and LGBTQ rights activist. She taught the first gender studies class at Hofstra. Moore and her wife, Chelsea Goodwin, opened up their home in Brooklyn's Park Slope neighborhood to provide housing to transgender and other LGBTQ people in need of housing, including Sylvia Rivera, an important figure in New York's transgender history. Moore and Goodwin's home earned the affectionate nickname "Transy House." Moore and Goodwin were legally married in 2018 after spending nearly 30 years together. The couple ran a bookstore together in Pine Hill, hosted a radio show and founded a festival for people interested in the science fiction subgenre steampunk. Moore is survived by her wife; her children, Jonica, Amanda and Colin; her sister, Susan; and two grandchildren.
Photo Credit: Jonica Moore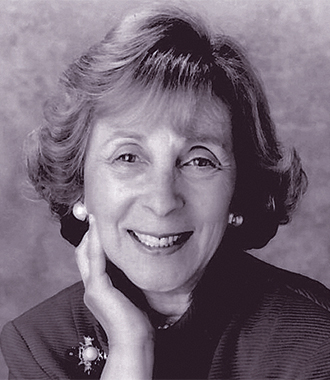 Josephine "Jo" Baskin Minow '48, Chicago, Feb. 17, 2022, at age 95. A Chicago philanthropist and civic activist, Minow co-founded the Northwestern University Women's Board in 1978 and served on the boards of the Juvenile Protective Association and Chicago History Museum, among others. While at Northwestern, she advocated against the exclusion of racial minorities from University housing. Minow later taught kindergarten and fifth grade at Francis W. Parker School in Chicago and wrote three children's books. She and her husband, former Federal Communications Commission chairman Newton Minow '49, '50 JD, '65 H, supported the Northwestern Pritzker School of Law for decades. The Newton N. Minow Endowed Fund was established in their honor and supports the Newton N. Minow Visiting Professorship and the Newt and Jo Minow Debate Series, a cherished Law School tradition. She is survived by Newt, her husband of 72 years; daughters Nell, Martha '12 H and Mary; and grandchildren Ben, Rachel and Mira.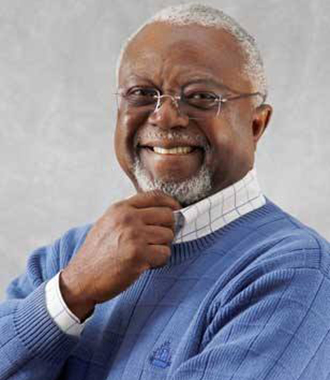 Amos Sawyer '70 MA, '73 PhD, Feb. 16, at age 76. An activist, academic and politician, Sawyer was a significant figure in Liberia's recent progressive age. After earning his doctorate in political science from Northwestern, he ran as an independent for mayor of Monrovia and founded the Liberian People's Party in 1983. Following the murder of President Samuel Doe, Sawyer was voted as the country's interim president. He served from 1990 to 1994. Sawyer was active outside his political work as one of the founding members of Movement for Justice in Africa. He taught political science at the University of Liberia, where he received his undergraduate degree, and in December 1980 he became dean of the College of Social Sciences and acting director of the university. Sawyer received the Gusi Peace Prize in 2011 for his work in Africa. He is survived by his wife, Comfort, and their children.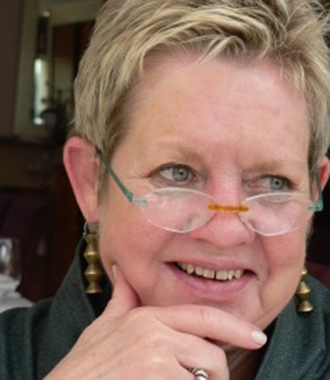 Sherry L. Jones '71 MS, Washington D.C., Feb. 14, at age 73. After receiving her master's degree in journalism from Northwestern, Jones got her start in the film industry working as a field producer for Oscar-winning filmmaker Charles Guggenheim. Jones then started her own production company, Washington Media Associates. Her films won many awards, and during her career she received eight Emmy Awards, three duPont-Columbia Awards, three Peabody Awards and three Edward R. Murrow Awards. Her 2008 documentary and one of her last films before retirement, Torturing Democracy, investigated the history of the George W. Bush administration's detention and interrogation program where detainees were subjected to various torture methods such as sleep deprivation and waterboarding. It received the Robert F. Kennedy Journalism Award. During retirement, Jones worked as a volunteer at an organic farm and screened her films at St. Mary's College of Maryland. She is survived by her husband of 43 years, Alan Stone, and her brother.
Photo Credit: National Security Archive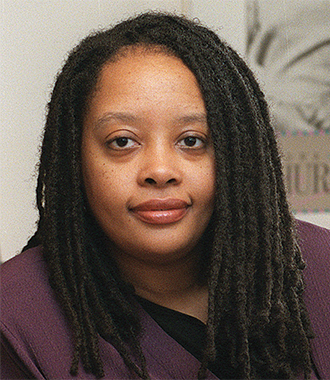 Valerie Boyd '85, Atlanta, Feb. 12, 2022, at age 58. An associate professor at the Grady College of Journalism at the University of Georgia, Boyd wrote the well-regarded biography Wrapped in Rainbows: The Life of Zora Neale Hurston. Boyd first discovered the Harlem Renaissance writer's work in an African American studies class at Northwestern. She spent several years as arts editor for the Atlanta Journal-Constitution before she began teaching in 2004. Boyd was named the Charlayne Hunter-Gault Distinguished Writer in Residence at the Grady College in 2007 and was director of the Giving Voice to the Voiceless Program. In 2017 she received a Governor's Award for the Arts and Humanities, and later this year she will be inducted into Georgia Writers Hall of Fame. Her most recent book project, Gathering Blossoms Under Fire, The Journals of Alice Walker 1965–2000, will be published this year. Her anthology Bigger Than Bravery: Black Writers on the Pandemic, Shutdown and Uprising of 2020 is also scheduled for publication. She is survived by two brothers.
Photo Credit: Atlanta Journal-Constitution