In Memoriam
In memoriam is a page to read featured obituaries of Northwestern alumni, faculty and staff. Visit Remembrances to read memorials of Northwestern community members submitted by their family or peers. Please send obituaries to alums@northwestern.edu.
Filter alumni by decade:
Narrow to: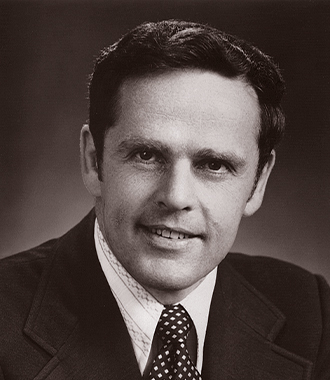 Ken Kraft '57, '59 MS, Evanston, Oct. 27, 2020, at age 85. A national wrestling icon, Kraft spent decades helping guide Northwestern athletics. A member of the Wildcat wrestling team from 1955 to 1957, he won a Big Ten championship as a senior. He then became the University's head wrestling coach. During his 22-year tenure, he coached 14 All-Americans and two national champions, including his brother, Art Kraft '60, '61 MS. Ken Kraft stepped down as head coach in 1979 and served as associate athletic director until 2004. The University's Ken Kraft Wrestling Complex is named in his honor. Kraft founded the prestigious Midlands Championships for amateur wrestling. Named USA Wrestling Man of the Year in 1976, he was inducted into the National Wrestling Hall of Fame in 1997 and the Northwestern Athletic Hall of Fame in 2003. He is survived by his wife, Marjo; a daughter, Sherry; and a sister, Diana.
Photo Credit: Northwestern University Archives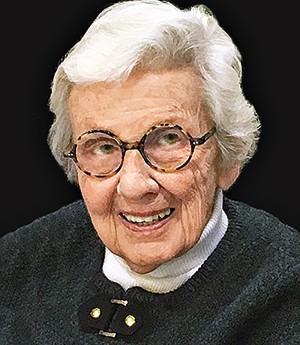 Margaret "Mickey" Gerber '39, '44 MD, Evanston, Sept. 23, age 103. An ophthalmologist, Gerber was among the first women in that specialty. She was one of only four women in her class at the Feinberg School of Medicine. Gerber received a four-year, full-tuition grant from the Kellogg Foundation and graduated at the top of her class. She opened a private practice in Evanston, served as a member of the surgical staff of Evanston Hospital and was the ophthalmologist for Northwestern University Student Health Services. She retired at age 66. Gerber self-published her memoir, My First 100 Years, at age 99. She is survived by her nephews, David, Bill and Stephen; and her niece, Julia.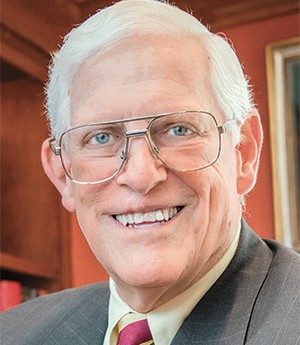 L. Edward Bryant Jr. '63, '67, JD, Evanston, Sept. 20, age 78. An avid supporter of student journalism and former opinion writer for the Daily Northwestern, Bryant served on the board of the Students Publishing Company, the Daily's governing body for 48 years. He was an influential supporter of the Daily's transition to a digital business model. Bryant worked as a partner at Gardner Carton & Douglas, where he founded the firm's health law department in 1979 and won numerous awards for his work in the field. He served on the faculty of the Kellogg School of Management and Loyola University Chicago's School of Law. A Northwestern football season ticket holder since 1963, Bryant is survived by three daughters, Laura, Diane and Emily; two grandchildren, Sydney and Miles; and brothers Mike, Tom and Jim.
Credit: Loyola University Chicago School of Law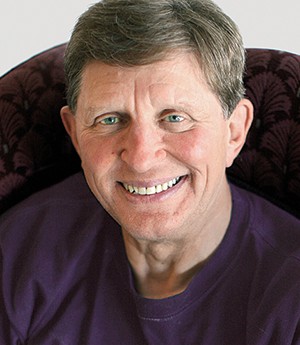 Joseph Ruklick '59, '90 MS, Evanston, Sept. 17, age 82. A Northwestern basketball star from 1956 to 1959, the 6-foot-10 Ruklick broke 16 school records while earning All-America honors in his senior year. He then spent three seasons with the Philadelphia Warriors and played alongside Wilt Chamberlain. Ruklick became part of NBA history when he assisted on the basket that gave Chamberlain 100 points in a single game, a record that still stands. Ruklick left the NBA in 1962 and began a 28-year stint at the National Merit Scholarship Corp. He later pursued graduate education in literature and journalism. In 1999 Ruklick joined the Chicago Defender as a reporter and became the Black paper's only white editorial staff member. He was inducted into the Northwestern Athletic Hall of Fame in 1984 as a charter member. Ruklick is survived by his sons, Grant and Charles. (See "Baskets and Bylines.")
Credit: Lauren Pond '09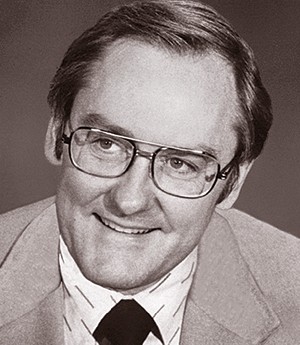 James R. Thompson '59 JD, '79 H, Chicago, Aug. 14, age 84. A tireless campaigner, Thompson served a record four terms as Illinois governor, from 1977 to 1991. After graduating with his law degree from Northwestern, he worked as a prosecutor in the Cook County state's attorney's office and also taught as an associate professor at the law school, where he co-wrote four textbooks on criminal law. In 1971 he was appointed U.S. attorney for the Northern District of Illinois, where he prosecuted anti- corruption cases. A moderate Republican, Thompson ran for governor in 1976, winning by the largest margin in state history. He pushed for enhanced infrastructure with the Build Illinois plan, created the Illinois Historic Preservation Agency and helped keep the Chicago White Sox in Illinois by advocating for the construction of a new stadium. After serving as governor, Thompson joined the law firm Winston & Strawn as partner. He also served on the National Commission on Terrorist Attacks Upon the United States, which investigated the 9/11 attacks. He is survived by his wife, Jayne; a daughter, Samantha; and a granddaughter.
Credit: Courtesy of Northwestern University Archives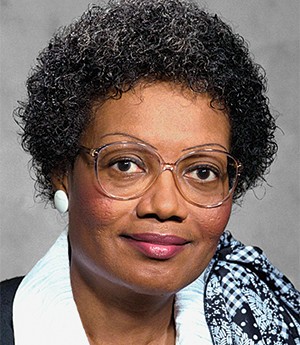 Irene Duhart Long '73, Merritt Island, Fla., Aug. 4, age 69. A trailblazing aerospace physician, Long spent 30 years overseeing health and safety at NASA. Long joined the organization in 1982 as chief of the Kennedy Space Center's Medicine and Environmental Health Office. In 2000 she became the first woman and first person of color to become NASA's chief medical officer, a position she held until she retired in 2010. Long also helped create KSC's Spaceflight and Life Sciences Training Program, which encouraged more women and minority undergraduates to pursue science careers. Her many accolades include the 1998 Women in Aerospace Outstanding Achievement Award and the 2005 Women of Color STEM Conference Lifetime Achievement Award. She is survived by her aunt, Estella; cousin, Delphine; and close friends Dorothy and Novella. (See "Space Doctor.")
Credit: NASA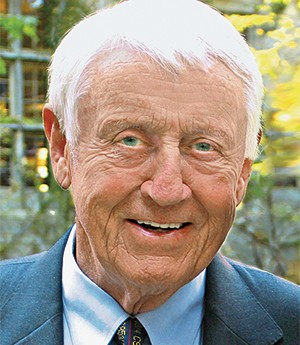 Charles Snorf '58 MD, '63 GME, Carmel, Calif., July 30, age 90. A longtime surgeon, Snorf was also a generous benefactor to the Northwestern community. He started his 33-year career in health care in the early '60s with a private orthopedic practice and work at the Community Hospital of the Monterey Peninsula. Snorf and his wife, Leslie, made significant philanthropic contributions to Northwestern, including creating the Snorf Medical Student Scholarship Fund at the Feinberg School of Medicine in 1997. They also established both the Dr. Charles and Leslie Snorf Professorship in Orthopedic Surgery and the Dr. Charles and Leslie Snorf Research and Education Fund. Snorf is survived by his wife; daughters Susan, Cynthia and Carolyn; stepsons Kevin and David; 13 grandchildren; and his first wife, Roberta.