In Memoriam
In memoriam is a page to read featured obituaries of Northwestern alumni, faculty and staff. Visit Remembrances to read memorials of Northwestern community members submitted by their family or peers. Please send obituaries to alums@northwestern.edu.
Filter alumni by decade:
Narrow to: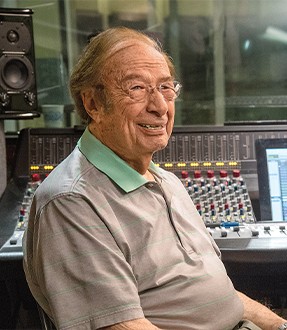 Alan R. Tripp '37, Bryn Mawr, Pa., Dec. 24, 2020, at age 103. An author, broadcaster and reporter, advertising executive and songwriter, Tripp remained active throughout his life. A U.S. Army veteran, Tripp graduated from Northwestern with an undergraduate degree in business. He went on to contribute to famous ad campaigns for Good & Plenty candy and Frank's Beverages. In 1946 he became president of the ad agency Bauer, Tripp, Foley and, two decades later, served as president and CEO of Product Resources International. Between 1992 and 2015 he published four books, and in 2019, at the age of 102, he released Senior Song Book, a collection of eight songs that went viral on YouTube. Tripp is survived by his son, Jeffrey, three grandchildren and eight great-grandchildren.
Photo: Lisa Schaeffer Photography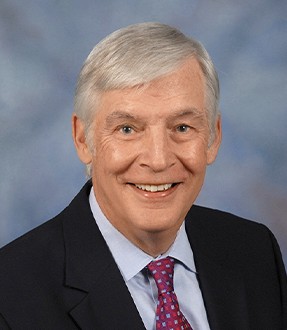 James B. Burns '67, '71 JD, Chicago, Dec. 11, 2020, at age 75. A basketball star, Burns was one of Northwestern's top scorers and earned third-team All-America honors in his senior year. After a brief pro basketball stint with the Chicago Bulls and the Dallas Chaparrals, Burns graduated from the Northwestern School of Law. In 1993 President Bill Clinton appointed Burns as U.S. attorney for the Northern District of Illinois, a post he held for four years. In 2000 Burns was appointed inspector general by the Illinois Secretary of State, a position he held for the rest of his life. Burns remained an active member of the Northwestern community, serving on the Board of Trustees and the Visiting Committee of the School of Law. He received a Northwestern Alumni Association Service Award and Alumni Merit Award. Burns is survived by his wife, Martha, and three children.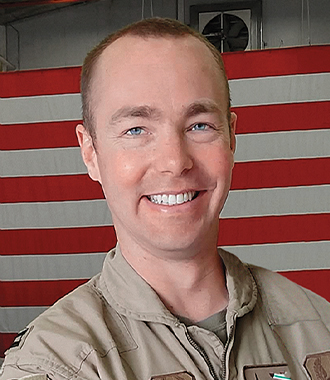 Durwood "Hawk" Jones '05, Albuquerque, Dec. 8, 2020, at age 37. A decorated Air Force pilot and combat veteran who served stateside and on deployments to Japan (2015), Korea (2017) and Afghanistan (2019), Maj. Jones died in an F-16 plane crash during a training mission in Michigan's Upper Peninsula. The Albuquerque native had joined the Air National Guard in 2011 and graduated from F-16 basic qualification training in 2015. His awards included two Air Medals, earned for heroism or meritorious achievement while participating in aerial flight. Jones is survived by his wife and two young sons.
Photo Credit: Courtesy of the 115th Fighter Wing of the Wisconsin National Guard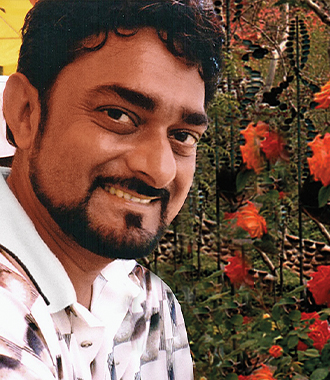 Akbar Virmani '80 MA, '96 PhD, Glenview, Ill., Dec. 1, 2020, at age 64. Virmani was born in Uganda to parents of Indian descent. The family settled in the United States in 1973 after South Asians were forcibly displaced from Uganda. Virmani came to Northwestern for graduate study in political science. As assistant and associate director of Northwestern's Program of African Studies from 1986 to 2003, Virmani administered research programs and maintained PAS's alumni and international ties. He also taught and mentored graduate and undergraduate students.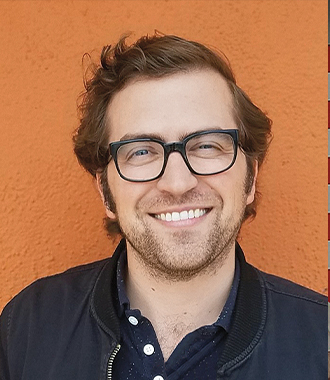 Ryan Brady '08, Los Angeles, Nov. 26, 2020, at age 34. A self-described "marketing maverick" who launched "culture-defining artists and media projects," Brady was interested in the music industry from an early age. The Chicago native wrote music, performed with local bands and eventually served on Northwestern's Sound Arts and Industries Advisory Board. With his degree in economics and minors in music technology and sound design, he joined Atlantic Records in 2008 as a digital marketing coordinator and eventually became vice president of marketing. He pioneered Atlantic's artist development department, helping to launch new artists including Ty Dolla $ign and Meg Meyers and promoting established acts like Cold Play and Weezer. He co-founded and co-hosted the hit podcasts Take It Away: The Complete Paul McCartney Archive and Now Hear This. He is survived by his wife, Annabel Jones; parents Terry and Suzan; brothers Brett and Tyler; grandmothers Paula Brady and Ricky Schlossberg; and many extended family members.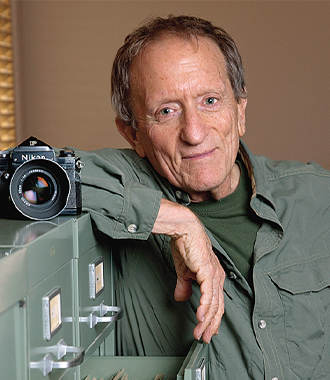 Baron Wolman '59, Santa Fe, N.M., Nov. 2, 2020, at age 83. As Rolling Stone's inaugural staff photographer, Wolman captured iconic images of Janis Joplin, Tina Turner, the Who and the Rolling Stones — before they were legends. His best-known photos include those of Jimi Hendrix performing at San Francisco's Fillmore Auditorium in 1968. In shooting Grateful Dead guitarist Jerry Garcia, Wolman noticed — and later broke the story — that the musician was missing a finger, a previously well-kept secret. Wolman later worked as a photographer for the Oakland Raiders and founded a publishing company. He is survived by his sister, Susan, and brother, Richard.
Photo Credit: © Tony Bonanno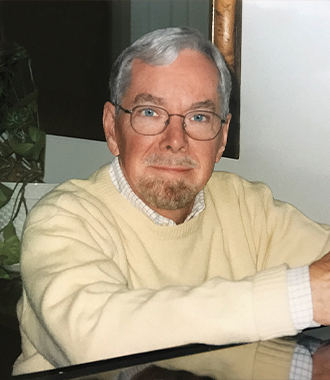 Wilson E. Stone '49, East Hampton, N.Y., Nov. 2, 2020, at age 93. A composer, lyricist and piano accompanist, Stone wrote songs for the Waa-Mu Show beginning in his first year at Northwestern and continuing after he graduated. For the 1951 show, he wrote "Back in the Old Routine," which was later recorded by Bing Crosby and Donald O'Connor. Stone worked at Paramount, where he wrote music and lyrics for films including Shane, Sabrina and War and Peace. His wife, Dorothy Aull, acted in some of his industrial musicals, a genre of musicals created specifically for corporations that featured lyrics about their products. He was inducted into the Waa-Mu Hall of Fame in 2006, the show's 75th anniversary year. Stone is survived by his daughter, Susanna Stone, and a sister, Elizabeth Harris.