In Memoriam
In memoriam is a page to read featured obituaries of Northwestern alumni, faculty and staff. Visit Remembrances to read memorials of Northwestern community members submitted by their family or peers. Please send obituaries to alums@northwestern.edu.
Filter alumni by decade:
Narrow to: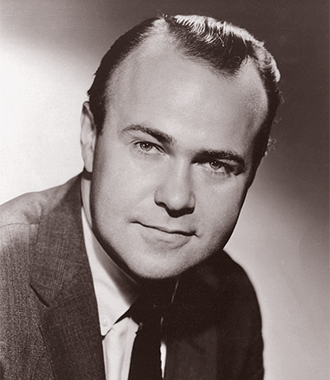 Sander Vanocur '50, Montecito, Calif., Aug. 16, at age 91. A prominent reporter for NBC, Vanocur covered civil rights, assassinations and the Vietnam War. He was one of the panelists on the first televised presidential debate in 1960 between John F. Kennedy and Richard Nixon. (See "TV Debates: The Heart of the Presidential Race," fall 2012.) Vanocur went on to cover the Kennedy White House. He also conducted one of the last interviews with Sen. Robert Kennedy before his assassination and sat down with Martin Luther King Jr. less than a year before his death. In 1984 Vanocur moderated the vice presidential debate between George H.W. Bush and Geraldine Ferraro. Vanocur served in the U.S. Army after graduating from Northwestern. He had planned to attend law school until a piece that he wrote appeared in a London publication and he saw his name in print — an experience that changed his life. Vanocur is survived by his wife, Virginia Backus; his son, Christopher Vanocur '82; his stepdaughter, Daphne Wood Hicks; and two grandchildren. Photo courtesy of University Archives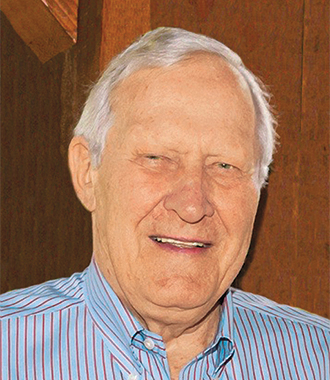 Robert LeBuhn '54, Snowmass Village, Colo., and Murray Hill, N.J., Aug. 9, at age 87. An expert in investment management, LeBuhn became managing director at Rothschild Inc. and then president and chairman of Investor International Inc. He served on the board of US Airways for more than 37 years, helping to guide the airline during a period of growth, deregulation and consolidation in the industry. For a decade he chaired the Geraldine R. Dodge Foundation. A member of the Northwestern men's basketball team in the early 1950s, LeBuhn played in the first game at McGaw Hall in December 1952. He returned in 2018 for the dedication of the newly remodeled Welsh-Ryan Arena. LeBuhn, a lieutenant, represented the Navy on the gold medal–winning U.S. men's team at the 1955 Pan American Games in Mexico City. He is survived by his wife, Elaine; children Anne, Ellen, Robert, Richard and Jason; 10 grandchildren; and a brother, David.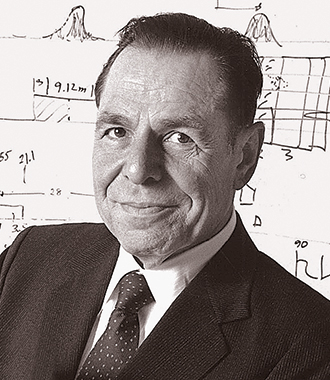 Jerome "Jay" Singer '53 MS, Berkeley, Calif., July 30, at age 97. A pioneering physicist, Singer helped develop the technology for MRI scanners. During 25 years at the University of California, Berkeley, Singer created a device to measure blood flow in mice and then in human fingers and arms. He was nominated for a Nobel Prize for his work, and 2003 Nobel winner Paul C. Lauterbur credited Singer for creating "an early predecessor to MRI" in his acceptance speech. Singer, who taught and conducted research in electrical engineering and computer science and biophysics at UC Berkeley, came to higher education after working as a furrier, an electrician and machinist. He spent a few months at Boeing, where he unsuccessfully tried to make jetliners quieter. Singer, who founded or co-founded several high-tech software and MRI technology companies, is survived by his two children, Martha and Sam; and four grandchildren.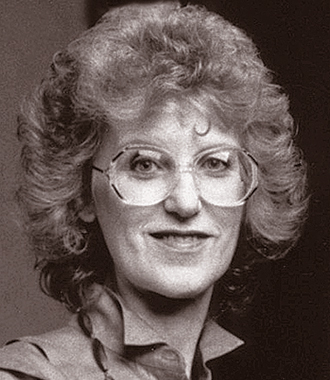 Lois Kroeber Wille '53, '54 MS, '90 H, Chicago, July 23, at age 87. A fearless investigative journalist and editorial writer, Wille earned two Pulitzer Prizes during her 34-year newspaper career at Chicago's three major dailies. She joined the Chicago Daily News in 1956 as an assistant to the fashion editor and eventually became one of two female news reporters at the paper. Her five-part series on the city's policy of denying low-income women access to birth control earned the paper the 1963 Pulitzer Prize for public service. When the paper folded in 1978, she joined the Chicago Sun-Times and led its editorial page. Six years later she left for the Chicago Tribune and went on to win the 1989 Pulitzer Prize for editorial writing. She retired in 1991. Wille, a former managing editor of the Daily Northwestern, also wrote two books about Chicago. She is survived by her husband, Wayne Wille '52, '53 MS; and two nephews. Photo: Chicago Tribune/TCA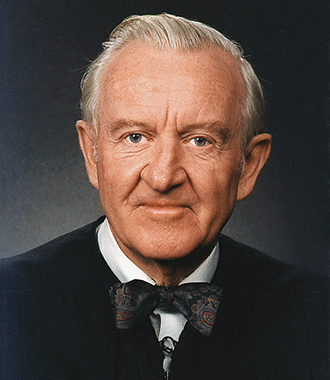 John Paul Stevens '47 JD, '77 H, Fort Lauderdale, Fla., July 16, at age 99. Stevens, one of the U.S. Supreme Court's longest-serving justices, was a moderate Republican when President Gerald Ford nominated him to the Supreme Court, but he came to be seen as a leader of the court's liberal wing. Stevens spent three years as a U.S. Navy intelligence officer stationed at Pearl Harbor. After the war he graduated magna cum laude from Northwestern Law in 1947 and spent one year as a clerk for Supreme Court Associate Justice Wiley Rutledge. Stevens returned to Chicago and went to work in antitrust law. President Richard Nixon appointed Stevens to the U.S. Court of Appeals for the Seventh Circuit in 1970, and he joined the Supreme Court in 1975. He retired in 2010. He was honored by former classmates with the establishment of the John Paul Stevens Professorship at the Pritzker School of Law in 1992. The school's Justice John Paul Stevens Public Interest Fellowship Program provides financial assistance to students who volunteer in public interest summer jobs. Stevens returned to deliver the Northwestern Law convocation address in 2011 and donated his Supreme Court chair to the school. (Read our 2009 profile on Stevens, "A Justice for All.") He is survived by two daughters, Elizabeth and Susan; nine grandchildren; and 13 great-grandchildren. Photo by Joanna Wilkiewicz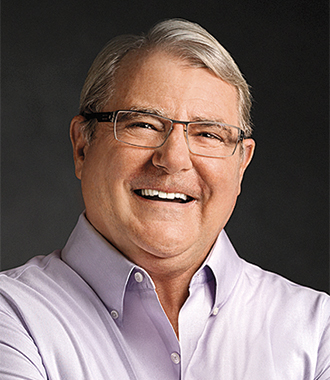 Henry D. Bullock '80 MBA, Palo Alto, Calif., July 9, at age 63. A commercial real estate expert, Bullock co-founded Menlo Equities, which invests in corporate office campuses in high-demand, technology-driven markets. Its first investment was Apple's original headquarters. He began his career at Wells Fargo in San Francisco and later became a managing partner at the Shidler Group. In support of Northwestern, Bullock served as the inaugural chair of the Kellogg Cornerstone Circle and volunteered for Kellogg School of Management admissions, the school's campaign committee and his reunion committee. Bullock was an avid golfer who believed in living every day to its fullest. He is survived by his companion, Sonia; a son, Benjamin; a daughter, Christine Bullock Wendell '17 MBA; a grandson, Brooks; his mother, Mary; siblings Page, Sarah and Madelene; and the mother of his children, Terri.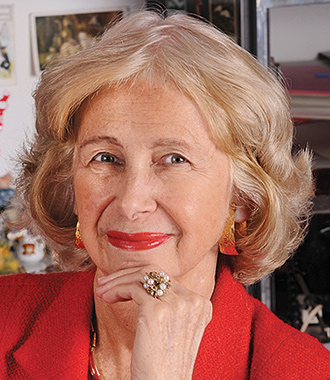 Georgie Anne "Gee Gee" Geyer '56, '93 H, May 15, 2019, Washington D.C., at age 84. A foreign correspondent and columnist, Geyer covered international politics and interviewed some of the most controversial world leaders, from Fidel Castro to Saddam Hussein. Geyer started her career at the Southtown Economist and later worked at the Chicago Daily News. She moved to Washington, D.C., in the mid-1970s to write a column for the Los Angeles Times before joining Universal Press Syndicate in 1980. She focused on international affairs in a column that was published in more than 120 newspapers. Geyer, who spoke Spanish, German, Russian and Portuguese, published 10 books, including Buying the Night Flight: The Autobiography of a Woman Foreign Correspondent (1983). She was a frequent guest on weekly political news programs. In 1997 Geyer was inducted into the inaugural class of the Medill Hall of Achievement. Photo courtesy of Northwestern University Archives