In Memoriam
In memoriam is a page to read featured obituaries of Northwestern alumni, faculty and staff. Visit Remembrances to read memorials of Northwestern community members submitted by their family or peers. Please send obituaries to alums@northwestern.edu.
Filter alumni by decade:
Narrow to: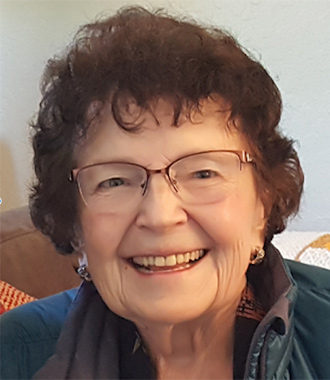 Beatrice "Anne" Arbogast Stanaway '52, Boulder, Colo., Oct. 5, 2017, at age 86.
A passionate environmentalist and social justice activist, Ms. Stanaway began working in public television after raising four children. She worked at WITF-TV in Hershey, Pa., as an executive producer, writer and reporter. She created social and political segments for a statewide audience and later covered national and international issues in programs that aired nationwide.
Ms. Stanaway held a single-engine and glider-rated pilots license. She helped found a YMCA and helped organize a country juvenile probation system. She fought for environmental causes, organizing opposition to incinerators and nuclear waste dumps in populated areas. She volunteered as a naturalist in Boulder County
For more than 35 years Ms. Stanaway led the Ersa S. and Alfred C. Arbogast Foundation in support of women's leadership and environmental organizations.
She studied and worked to protect petrogylphs and rock art as president of the advisory board for the Center for the Study of the First Americans. She received two Fulbright Scholarships in Tokyo and Okinawa and a National Endowment for the Humanities fellowship at the University of Michigan. Ms. Stanaway earned an Emmy Award nomination for her documentary Closing the Gap: Vietnam, a documentary that introduced Vietnamese refugees to the American public after the fall of Saigon.
Ms. Stanaway is survived by her daughters, Susan and Robin; a son, John; and six grandchildren.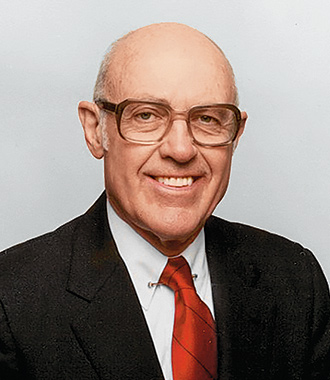 William C. Jakes '44, '47 MA, '49 PhD, Stowe, Vt., Sept. 30, 2017, at age 95. Known for his lifetime commitment to the communication sciences, Mr. Jakes is credited with laying down the basic physical and systemic principles that helped make possible the mobile cellular systems.
After graduating from Northwestern, Mr. Jakes served in the U.S. Navy aboard the USS Boxer. After completing his doctorate, he joined the AT&T Bell Labs, where he spent a decade researching microwave antennas and propagation. He designed and operated Bell Labs' station for participation in Project Echo, the first successful satellite communication experiment bouncing microwaves from coast to coast off an orbiting 100-foot diameter balloon.
In the following years, Mr. Jakes became a department head charged with studying mobile radio. He led research propagation, antennas and systems to characterize and with the hostile mobile radio environment.
In 1987 he was co-recipient of the Institute of Electrical and Electronics Engineers Alexander Graham Bell Medal, along with Richard Frenkiel and Joe Engel, for their fundamental contributions to the theory, design and deployment of cellular mobile communications systems.
Mr. Jakes is survived by his wife, Mary; his children, Robert and Elizabeth; and three grandchildren, Andrew, Emma and Hannah.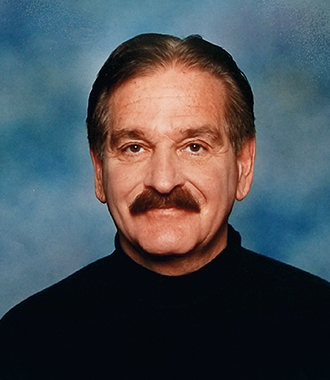 Michael Witwer '67 MD, '73 GME, Santa Rosa, Calif., Sept. 25, 2017, at age 76.
A battalion surgeon in the Vietnam War, Dr. Witwer received a U.S. Navy Commendation Medal with Combat "V" for providing medical support to his unit under fire. He also earned a reputation as a "battlefield stork" for delivering babies and providing medical care to local villagers.
After returning stateside, he began a medical career in infectious diseases. He ran a private practice and taught at the University of California, San Francisco.
Despite serious leg injuries from Vietnam, Dr. Witwer became a long-distance runner, completing more than 100 marathons and 50 ultramarathons. He also co-founded a charity run for cancer research that raised $300,000 over a decade.
He is survived by his wife, Carol; children, Julia, Michael, Vincent and Elizabeth; brothers Samuel and David; and a sister, Carole.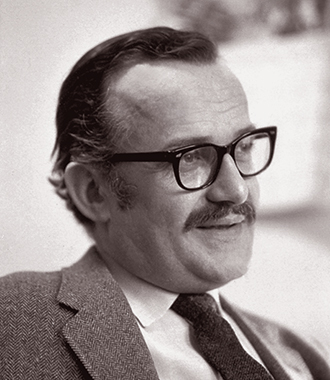 Richard Allen Willis '51 MA/MS, '67 PhD, New York City, Aug. 31, 2017, at age 90.
An actor, author and professor, Mr. Willis taught and directed theater at Northwestern and at Lewis & Clark College, where he served as chair of the theater department.
Mr. Willis appeared in several films. He moved to New York City, where he appeared off-Broadway. Mr. Willis also had roles in several soap operas, including One Life to Live. He published several short stories and wrote Long Gone (2007), a memoir about his childhood on a small farm in rural eastern Iowa during the Depression.
He is survived by his wife, Linda.
Photo courtesy of Northwestern University Archives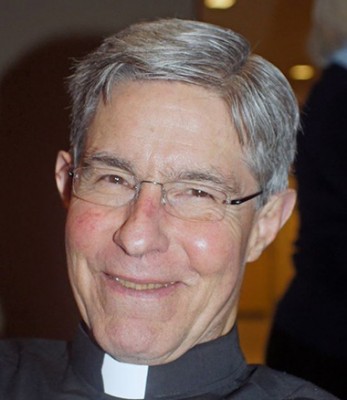 Robert Cotton Fite '81 PhD, Aug. 15, 2017, Glenview, Ill., at age 79.
An Episcopal priest, clinical psychologist and activist, Rev. Fite was known for his dedication to peace, justice and service through his preaching, counseling work and advocacy in support of the Palestinian cause.
Rev. Fite was priest associate at St. Luke's Episcopal Church in Evanston for almost 40 years. He was also board chair of the Seraj Library Project, an organization created to build children's libraries in rural Palestinian villages.
After Rev. Fite made his first trip to Israel and Palestine in 2003, he pushed for a peaceful and just resolution to the Israeli-Palestinian conflict. He devoted himself to the Palestinian struggle for justice. He led workshops and spoke to congregations about the issue. He was the first convener of the Palestine Israel Network of the Episcopal Peace Fellowship and was a member of the Chicago Faith Coalition.
Ordained as a priest in the Episcopal Church in Philadelphia, Rev. Fite entered a joint program at Northwestern and Garrett-Evangelical Theological Seminary to train as a pastoral counselor. He then joined the clinical staff at the Pastoral Counseling Center at Lutheran General Hospital in Park Ridge, Ill., in 1979. He served as the center's director from 1985 to 2002.
Rev. Fite is survived by his wife, Diane; two daughters, Katherine and Hunter; and five grandchildren.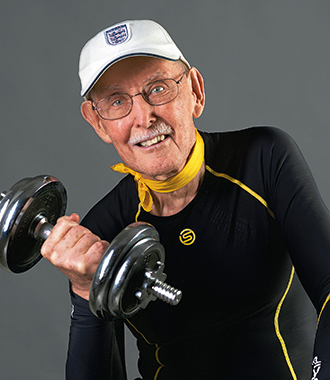 Charles M.E. Eugster '50 DDS, Zurich, April 26, 2017, at age 97. A retired dentist, Dr. Eugster took up rowing at age 63, started bodybuilding at 87 and became a record-breaking sprinter at age 95. "You are never too old to try something new," he wrote in his book, Age Is Just a Number: What a 97-Year-Old Record Breaker Can Teach Us About Growing Older (Little, Brown and Company, 2018).
Dr. Eugster set several world records into his late 90s. The world's oldest competitive rower, he won 40 gold medals in World Masters rowing and held multiple World Strenflex titles. At age 95, Dr. Eugster became the World Masters record holder in the 200-meter indoor and 400-meter outdoor sprinting events for his age group.
Born in London just after World War I, Dr. Eugster suffered a number of debilitating illnesses as a child, including scarlet fever and whooping cough. He served in the Swiss army and then ran a dental practice in Zurich.
He decided to get fit after he looked in the mirror in his 50s and realized he was a "balding, self-satisfied lump of lard," he told the Daily Telegraph last year. He started rowing competitively, training six days a week. He retired from his dental practice at age 75 and became a fitness blogger. In his mid-80s, he started working out with a former Mr. Universe to put on muscle. Inspired by vanity, Dr. Eugster admitted, he wanted an "Adonis body to turn the heads of the sexy young 70-year-old girls on the beach."
In recent years Dr. Eugster became a sought-after speaker on the benefits of staying active into older old age. His TEDxZurich talk, "Why Bodybuilding at Age 93 Is a Great Idea," has been viewed more than 800,000 times.
Dr. Eugster is survived by his two sons, Andre and Christian.
Photo by Terri Potoczna/Courtesy of Tarsh Consulting