In Memoriam
In memoriam is a page to read featured obituaries of Northwestern alumni, faculty and staff. Visit Remembrances to read memorials of Northwestern community members submitted by their family or peers. Please send obituaries to alums@northwestern.edu.
Filter alumni by decade:
Narrow to: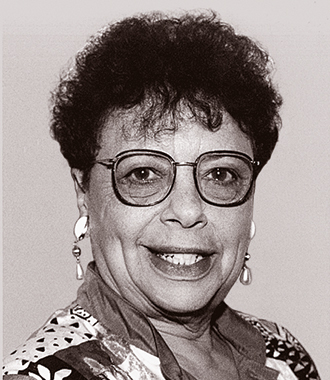 Constance Lorraine Hairston Morton '42 MA/MS, '08 H, Sept. 8, 2018, Evanston, age 99. A civil rights champion and a longtime educator, Morton became the first African American mayor of Evanston in 1993. She served four terms, retiring in 2009 as the city's longest-­serving mayor. After a brief stint in Tuskegee, Ala., Morton and her husband, James T. Morton Jr. '35 MA/MS, '42 PhD returned to Evanston in 1953. A public school teacher, Morton broke the color ­barrier at Nichols Middle School in 1957, when she became the first African American to teach at a ­majority-white Evanston school. After 36 years in District 65 schools, Morton was elected alderman for Evanston's 5th Ward in 1982. Evanston's city hall was renamed the Lorraine H. Morton Civic Center in her honor. In 2014 Morton donated her public papers to Northwestern University Archives. Morton, who died just three months before her 100th birthday, is survived by her daughter, Elizabeth Morton Brasher; and two granddaughters, Elizabeth and Constance. Photo courtesy of University Archives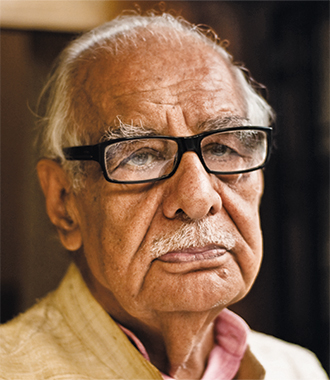 Kuldip Nayar '52 MS, Aug. 23, 2018, New Delhi, age 95. An esteemed journalist and activist, Nayar was a staunch supporter of press freedom, democracy and human rights. He studied journal­ism at Northwestern, then went on to lead various Indian newspapers, including the Indian Express and the Statesman. In the 1970s Nayar was jailed for protesting "the Emergency," a 21-month period during which Prime Minister Indira Gandhi curbed civil liberties, imprisoned political opponents and enacted widespread censorship. Nayar also worked to improve relations between India and Pakistan throughout his life. In the 1990s Nayar served as the High Commissioner of India to the United Kingdom and was nominated to Rajya Sabha, the upper house of the Indian parliament, in 1997. He is survived by his wife, Bharti; two sons, Sudhir and Rajiv; three grandchildren, Kanika, Mandira and Kartik; and three great-grandchildren. Photo by Jaskirat Singh
For more information on Nayar, see the Guardian's obituary.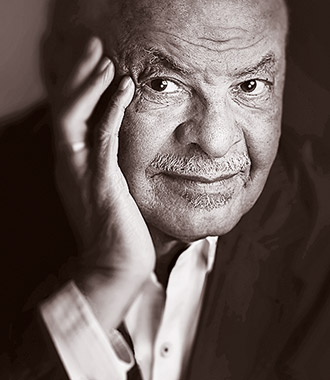 P. Sterling Stuckey '55, '68 MA '73 PhD, Riverside, Calif., Aug. 15, 2018, age 86. An acclaimed scholar, Stuckey transformed the field of African American history, reimagining the consequences of American slavery. His best-known work, Slave Culture: Nationalist Theory and the Foundations of Black America (1987), helped to inspire a generation of scholars. Born in Memphis, Stuckey worked as a civil rights organizer for the Congress of Racial Equality in Chicago during the 1960s and began his doctoral work at Northwestern shortly after the Freedom Summer in 1964. He started teaching history at Northwestern in 1970 and moved to the University of California, Riverside, in 1989. He held the UC Presidential Chair and taught courses in modern U.S. history before retiring in 2004. Stuckey is survived by his wife, Harriette; a daughter, Lisa Dembling; a son, Cabral Wiley-Stuckey; a granddaughter; and a great-granddaughter. Photo by Benoit Malphettes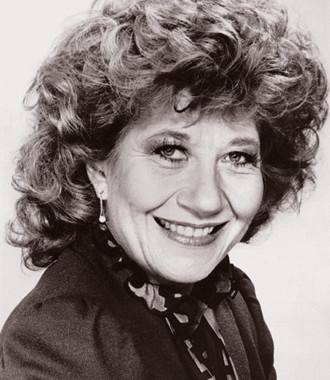 Charlotte Rae '48 Los Angeles, Aug. 5, 2018, at age 92. A beloved figure on Broadway and television for more than 60 years, Ms. Rae's performances were whimsical, heartfelt and poignant. "To think of Charlotte Rae," wrote one critic, "is to smile." At Northwestern she performed for three years in the Waa-Mu Show. After moving to New York City in 1948, she landed the lead role in the 1954 Broadway revival of The Threepenny Opera. That role helped launch her career, and she went on to earn Tony Award nominations for best actress in Pickwick (1966) and Morning, Noon and Night (1969). She would become best known as the matronly Edna Garrett on the sitcom Diff'rent Strokes and its spinoff The Facts of Life. Ms. Rae, whose earlier sitcom credits included Car 54, Where Are You?, earned two Emmy Award nominations. In addition to her work on the stage and screen, Ms. Rae published an autobiography, recorded a satirical album and made appearances in movies and on children's television. She is survived by a son, Larry; three grandchildren; and one great-grandchild. Photo courtesy of University Archives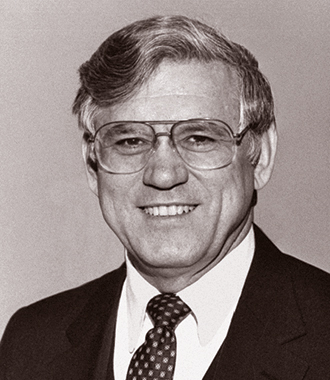 Victor J. Danilov '46 MS, Evanston, July 26, 2018, at age 93. After graduating with a master's degree in journalism from Northwestern, Mr. Danilov worked at newspapers in Ohio, Pennsylvania and Illinois, including a stint at the Chicago Daily News. He taught journalism at both the University of Kansas and University of Colorado and published 28 books. To Chicagoans, though, Mr. Danilov is best known for leading the city's Museum of Science and Industry. He joined the museum in 1971 and became its director in 1972. Under his guidance, MSI became one of the city's top attractions, welcoming millions of visitors each year. His success in developing hands-on exhibits, most notably a $10 million center devoted to the exploration of space, led Mayor Richard J. Daley to appoint him chair of the city's first arts council in 1974. Mr. Danilov continued his work on the council under three other mayors, including Harold Washington '52 JD. In 1987 Mr. Danilov retired and moved to Boulder, Colo., with his wife, Toni Dewey, though they returned to the Chicago area in 2005. He is survived by his two children, Duane and Denise, as well as a stepson, Thomas Dewey. Photo courtesy of University Archives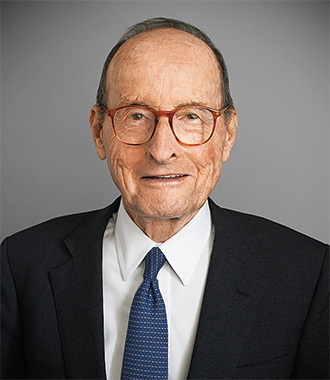 Richard Elden '56, Chicago, July 13, 2018, at age 84. Born and raised in Chicago by parents connected to the Esquire Inc. media empire, Elden began his career in journalism. He was a staff writer for the Daily Northwestern and in 1953 joined six other college reporters on a rare reporting tour of the Soviet Union. The experience led him to positions at International News Service and later the Chicago Sun-Times, where he worked as a business reporter. In his early 30s, Elden reinvented himself, earning an MBA at the University of Chicago and later founding Grosvenor Partners (now CGM Grosvenor), an asset management company, in 1971 with $500,000 in capital. During his three decades at the helm of Grosvenor — a period that spanned almost the entire history of the hedge fund industry — he created the first fund of funds in the U.S. and pioneered the diversification strategies that form the basis of modern portfolio theory. He also worked with some of the world's most prominent investors and managers, including Carl Icahn and Julian Robertson. Elden retired in 2005. In addition to his work at Grosvenor, he served on the investment committee of the Field Museum and was a member of the Council on Foreign Relations. Mr. Elden is survived by his wife of 57 years, Gail; his daughter, Cindy; his son, Thomas; and his sister, Joan Feitler.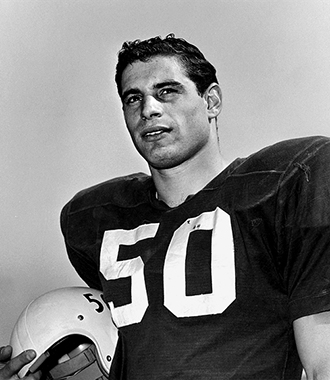 Lawrence J. Onesti '62, Bloomington, Ind., July 9, 2018, at age 79. Mr. Onseti enjoyed a distinguished athletic and academic career. An All-American linebacker at Northwestern, Mr. Onesti also earned Academic All-America honors during his senior season in 1961. He was inducted into the Northwestern Athletic Hall of Fame in 1996. After graduating from Northwestern, Mr. Onesti played four seasons for the Houston Oilers before returning to graduate school. He earned his doctorate from the University of Wisconsin–Madison and later joined the faculty at Indiana University Bloomington, where he taught for 23 years, eventually becoming a full professor in the Department of Earth and Atmospheric Sciences. He received fellowships from NASA, the Jet Propulsion Laboratory at Caltech and the Goddard Space Flight Center. A geologist who specialized in hydrology and sedimentation, Mr. Onesti presented research and pursued projects in Russia, China, Mexico, Japan and throughout the United States, including consulting the Navajo Nation on mine restoration in Tsaile, Ariz., and evaluating avalanche activity for the Alyeska Pipeline Service Company in Anchorage, Alaska. Mr. Onesti is survived by his wife, June Skowronski Onesti '61; their children, Nina, Alex, Nick and Anthony; a sister, Brenda Copenharve; and brothers Paul and Frank. Photo courtesy of University Archives