In Memoriam
In memoriam is a page to read featured obituaries of Northwestern alumni, faculty and staff. Visit Remembrances to read memorials of Northwestern community members submitted by their family or peers. Please send obituaries to alums@northwestern.edu.
Filter alumni by decade:
Narrow to: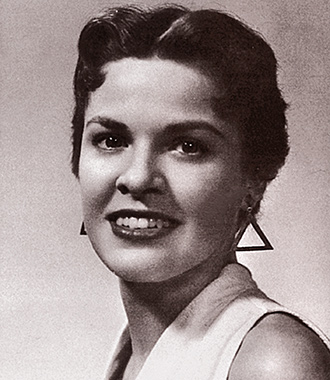 Donna Jean Gimbel Lane '52, Portola Valley, Calif., Nov. 18, 2017, at age 87.
A Weinberg College of Arts and Sciences graduate and lifelong patron of the arts, Mrs. Lane was a longtime and generous supporter of her alma mater.
The Jean Gimbel Lane Prize in Piano Performance was established in 2005 with a contribution from Mrs. Lane and her late husband, L. W. Lane Jr. In 2015 Mrs. Lane made a $5 million commitment to the Henry and Leigh Bienen School of Music to ensure the perpetuity of the $50,000 piano award, which honors pianists who have achieved the highest levels of national and international recognition. In recognition of her longtime support, Northwestern named a room in the Ryan Center for the Musical Arts the Jean Gimbel Lane Reception Room.
In 1996 Mrs. Lane and her husband established the Jean Gimbel Lane Humanities Professorship at Northwestern. The two philanthropists also established the Lane Fund for Environmental Studies at Northwestern.
After graduation, Mrs. Lane, an art history major, worked as an interior designer in Chicago before meeting her husband, who was publisher of Sunset magazine and served as U.S. ambassador to Australia during Ronald Reagan's presidency. Mr. Lane, former owner of Lane Publishing Co., passed away in 2010.
Mrs. Lane thrived in the communities that centered around her interests of nature, music and art. She was a member of the board of the National Tropical Botanical Garden and the Smithsonian's National Museum of Natural History. She was also a longtime docent and supporter of Stanford's Jasper Ridge Biological Preserve.
Mrs. Lane is survived by her children, Sharon, Robert, and Brenda; her brother Arthur D. Gimbel '55; and five grandchildren.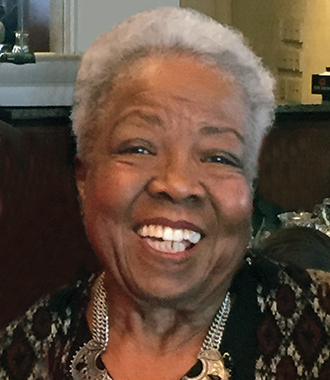 Jean Harvey Lightfoot '73 PhD, Chicago, Nov. 15, 2017, at age 81.
A powerful soprano with a wide vocal range, Ms. Lightfoot performed with the famed Fisk Jubilee Singers, an a cappella ensemble at Fisk University that has performed spirituals around the world since 1871.
She toured Europe with the singing group in 1956, performing 66 concerts in 56 days. The tour included a performance for royalty in Portugal and an eight-encore show in Rome.
Ms. Lightfoot continued to perform spirituals with the John W. Work Chorale in Chicago. She went on to earn a doctorate from Northwestern, where she studied education and urban anthropology.
She taught English and served as an administrator at Hyde Park High School, Kennedy-King College and the University of Illinois at Chicago. She retired as dean of students at Columbia College.
Ms. Lightfoot is survived by her daughter, Jaronda, and two granddaughters, Jaya and Jorie.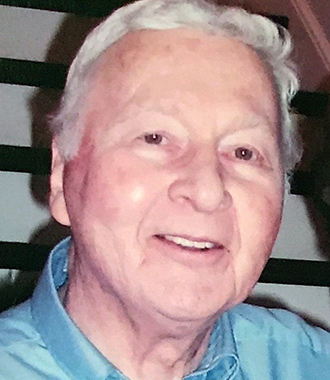 Norbert L. Gold '46, Winnetka, Ill., Nov. 13, 2017, at age 93.
When Mr. Gold was diagnosed as a Type 1 diabetic at age 16, his doctors did not think he would live past age 30. But Mr. Gold mastered his health by watching his diet and taking his insulin. He lived with diabetes for 77 years. In 2004 Eli Lilly honored him for being a diabetic on insulin therapy for more than seven decades.
After studying English and history at Northwestern, Mr. Gold earned a law degree from John Marshall Law School before embarking on a career as an attorney and real estate appraiser. As an attorney for the Illinois Highway Department, he bought farmland for the construction of Interstate 55. Mr. Gold then joined Litton Industries as an attorney and director. He purchased and sold more than 100 properties in the Midwest area.
Mr. Gold established his own real estate appraisal and brokerage firm. He appraised more than 20,000 properties and served as an expert witness on property values in county courts and federal bankruptcy courts.
He is survived by his wife, Mary Lou Bilder; three children, Carolyn, Tom and Bill; a stepdaughter, Marina; and seven grandchildren.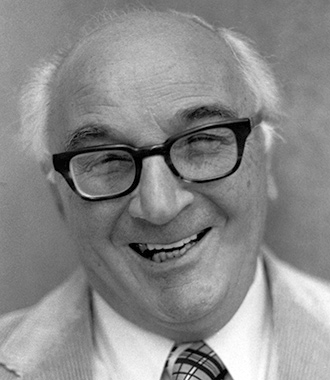 Raymond Simon '42 MS of New Hartford, N.Y., Nov. 7, at age 102. Known as the "father of public relations education," Mr. Simon earned international recognition as a pioneering public relations educator and textbook author.
After serving in the U.S. Army Signal Corps during World War II, the Medill School of Journalism, Media, Integrated Marketing Communications graduate was hired by Syracuse University to develop one of the first undergraduate programs in public relations at Utica College, then a Syracuse satellite campus, where he established one of the first chapters of the Public Relations Student Society of America. He wrote three textbooks on teaching public relations and several public relations handbooks.
He was the first member of the Utica College faculty to receive the Distinguished Teacher Award and he remains the only faculty member to receive it twice. Mr. Simon, who retired in 1985, was also named among the 20th century's 100 most influential people in public relations by PRWeek. The Public Relations Society of America honored him with its 1975 Outstanding Educator Award.
The alumni-funded Raymond Simon Institute for Public Relations at Utica College has awarded more than $250,000 in scholarships and awards and funds faculty projects and student activities. The Raymond Simon Convergence Media Center, which opened in honor of Mr. Simon's 90th birthday in 2005, is home to Utica College's public relations and journalism programs.
Mr. Simon is survived by his wife Lyn; two daughters, Melissa and Brooke; and a grandson, Daniel.
Photo courtesy of Utica College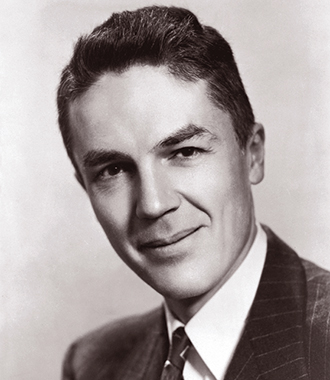 C. Knight Aldrich '40 MD, Charlottesville, Va., Nov. 3, 2017, at age 103.
A pioneer in integrating psychiatry into general medical practice, Dr. Aldrich became the first chair of the psychiatry department at the University of Chicago in 1955. He advocated for prioritizing psychiatric training in the medical school's curriculum and revolutionized how mental illness is taught to medical students.
After nine years at the University of Chicago, he took a break from academia to care for psychiatric patients at mental health centers in New Jersey and Virginia. He later taught psychiatry and family medicine for several years at the University of Virginia.
Dr. Aldrich is survived by his daughter, Carol; his son, Robert; eight grandchildren; and three great-grandchildren.
Photo courtesy of the University of Chicago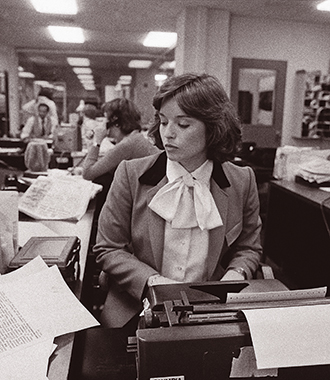 Michele M. Marsh '76, South Kent, Conn., Oct. 17, 2017, at age 63.
A five-time Emmy Award–winning newscaster, Ms. Marsh enjoyed a more than two-decade run as an anchor on nightly programs on CBS and NBC stations in New York City.
Ms. Marsh studied theater at Northwestern and participated in the Dolphin Show. After graduating in 1976, she landed her first assignment, at WABI-TV, the CBS affiliate in Bangor, Maine, where Ms. Marsh reported in the field and anchored the late-night newscast. She even ran the teleprompter with her feet while on the air.
Ms. Marsh moved on to KSAT-TV, the ABC affiliate in San Antonio, and then, in August 1979, to WCBS-TV in New York City. She started as a reporter and quickly became co-anchor of the 11 O'Clock Report. Ms. Marsh, then 25, was the youngest of five women who claimed anchor positions at the five New York TV stations with late-night news programs.
She worked as an anchor and correspondent for WCBS for 17 years until she was let go in 1996 as part of move to improve sagging ratings. Ms. Marsh quickly joined WNBC, where she anchored until 2003.
The pioneering news anchor won five local Emmy Awards for news programming and helped pave the way for women in television news.
Ms. Marsh is survived by her second husband, P.H. Nargeolet, and a son, John Paschall '14.
Photo: Michele Marsh in the WCBS-TV newsroom in New York City in 1980. Photo by Sara Krulwich/The New York Times.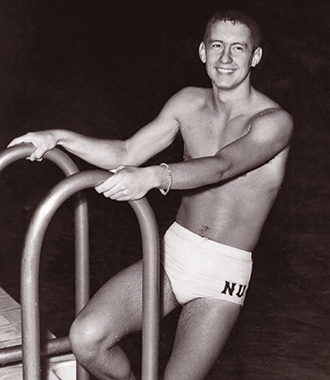 David S. Pemberton '58, Skokie, Ill., Oct. 17, 2017, at age 80.
A member of the Northwestern Athletic Hall of Fame, Mr. Pemberton was a two-time All-American swimmer and won the 1958 NCAA title in the 200-yard backstroke. He also placed second at the NCAA Championships in the 100 backstroke in 1958 and won the Big Ten title in the 200 backstroke in 1957. (See "Fifty Wildcat Greats," summer 2013.)
Mr. Pemberton went on to a career as a marketing executive at IBM, Telex and Tandem Computers.
He is survived by his wife, Sharee; daughters, Melissa, Linda and Deborah; sons, Greg, David and Matthew; and 10 grandchildren.