In Memoriam
In memoriam is a page to read featured obituaries of Northwestern alumni, faculty and staff. Visit Remembrances to read memorials of Northwestern community members submitted by their family or peers. Please send obituaries to alums@northwestern.edu.
Filter alumni by decade:
Narrow to: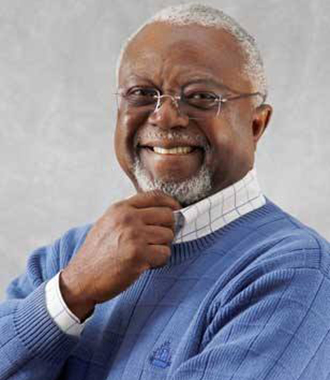 Amos Sawyer '70 MA, '73 PhD, Feb. 16, at age 76. An activist, academic and politician, Sawyer was a significant figure in Liberia's recent progressive age. After earning his doctorate in political science from Northwestern, he ran as an independent for mayor of Monrovia and founded the Liberian People's Party in 1983. Following the murder of President Samuel Doe, Sawyer was voted as the country's interim president. He served from 1990 to 1994. Sawyer was active outside his political work as one of the founding members of Movement for Justice in Africa. He taught political science at the University of Liberia, where he received his undergraduate degree, and in December 1980 he became dean of the College of Social Sciences and acting director of the university. Sawyer received the Gusi Peace Prize in 2011 for his work in Africa. He is survived by his wife, Comfort, and their children.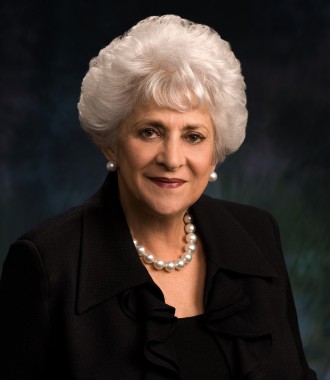 Betty Schlesinger Sembler '53, St. Petersburg, Fla., Feb. 16, 2022, at age 90. Sembler staged many anti-drug efforts over the course of her life. She and her husband, Melvin Sembler '52, whom she met at Northwestern, founded the now-defunct nonprofit drug treatment program Straight in 1976 and later the Drug Free America Foundation. Sembler met with first lady Nancy Reagan during the Reagan administration and helped launch the nationwide "Just Say No" anti-drug campaign. Sembler was active in local politics and served on the boards of numerous Florida-based organizations. In 2008 she received the Lifetime Achievement Award from the Drug Enforcement Agency Museum Foundation. In 2009 she was inducted into the Florida Women's Hall of Fame. In addition to her husband, she is survived by her children, Steve, Brent, Greg and Diane; 11 grandchildren, including Mark Sembler '10 MBA; six great-grandchildren; a brother, Victor Schlesinger '58; and a sister-in-law, Dodie.
Photo Credit: Florida Women's Hall of Fame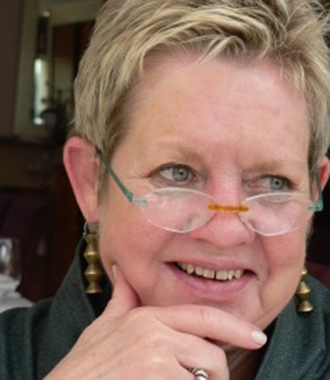 Sherry L. Jones '71 MS, Washington D.C., Feb. 14, at age 73. After receiving her master's degree in journalism from Northwestern, Jones got her start in the film industry working as a field producer for Oscar-winning filmmaker Charles Guggenheim. Jones then started her own production company, Washington Media Associates. Her films won many awards, and during her career she received eight Emmy Awards, three duPont-Columbia Awards, three Peabody Awards and three Edward R. Murrow Awards. Her 2008 documentary and one of her last films before retirement, Torturing Democracy, investigated the history of the George W. Bush administration's detention and interrogation program where detainees were subjected to various torture methods such as sleep deprivation and waterboarding. It received the Robert F. Kennedy Journalism Award. During retirement, Jones worked as a volunteer at an organic farm and screened her films at St. Mary's College of Maryland. She is survived by her husband of 43 years, Alan Stone, and her brother.
Photo Credit: National Security Archive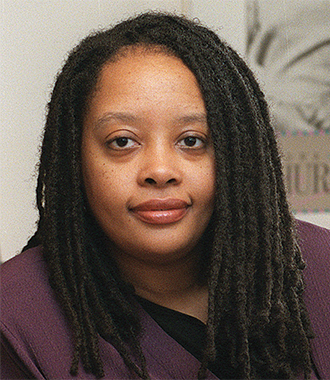 Valerie Boyd '85, Atlanta, Feb. 12, 2022, at age 58. An associate professor at the Grady College of Journalism at the University of Georgia, Boyd wrote the well-regarded biography Wrapped in Rainbows: The Life of Zora Neale Hurston. Boyd first discovered the Harlem Renaissance writer's work in an African American studies class at Northwestern. She spent several years as arts editor for the Atlanta Journal-Constitution before she began teaching in 2004. Boyd was named the Charlayne Hunter-Gault Distinguished Writer in Residence at the Grady College in 2007 and was director of the Giving Voice to the Voiceless Program. In 2017 she received a Governor's Award for the Arts and Humanities, and later this year she will be inducted into Georgia Writers Hall of Fame. Her most recent book project, Gathering Blossoms Under Fire, The Journals of Alice Walker 1965–2000, will be published this year. Her anthology Bigger Than Bravery: Black Writers on the Pandemic, Shutdown and Uprising of 2020 is also scheduled for publication. She is survived by two brothers.
Photo Credit: Atlanta Journal-Constitution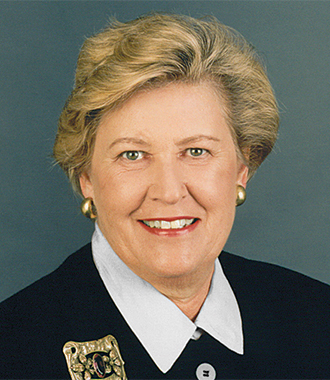 Phyllis Elliott Oakley '56, Washington, D.C., Jan. 22, 2022, at age 87. Fascinated by history and public affairs, Oakley joined the foreign service in 1957. When she married fellow officer Robert Oakley in 1958, she left the State Department. Women officers were discouraged from marrying at that time. Years later, when she learned that the issue was being challenged by other women officers, Oakley reapplied to the department and was rein-stated in 1974. She focused on Arab-Israeli relations and the Panama Canal Treaty. In 1986 she was the first woman to be appointed deputy spokesperson at the State Department. In the 1990s she served as assistant secretary of state for population, refugees and migration affairs and assistant secretary of state for intelligence and research. After retiring in 1999, she taught at the Johns Hopkins School of Advanced International Studies and Mount Holyoke College. She returned to Northwestern in spring 2002 as a visiting professor. Oakley is survived by her son, Thomas; her daughter, Mary; and five grandchildren.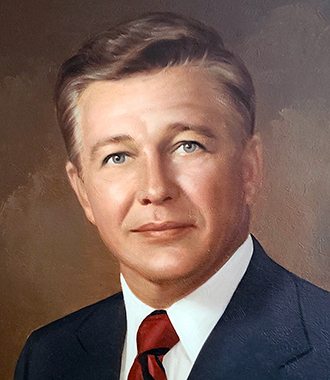 Norman "Norm" Howard Kragseth '53, St. Louis Park, Minn., Jan. 22, at age 91. Kragseth attended Northwestern on a football scholarship. He was a three-year letter winner as a punter, place kicker and offensive end, and earned an All-Big Ten Honorable Mention his senior year. After he earned his undergraduate degree in education, Kragseth was active in the Northwestern Alumni Association and served as president of the Northwestern Alumni Club of the Twin Cities. He received the University's Alumni Service Award in 1973. While at Northwestern, Kragseth participated in the Naval Reserve Officer Training Corps and later accepted an appointment to Navy Reserve Officer Candidate School. He served two years active duty during the Korean War. After he returned stateside, he started a teaching and coaching career in Minnesota. He officiated for 10 years for the Big Ten and then became the first NFL official from Minnesota. He officiated the first NFL game held in the Metrodome in Minneapolis and worked Super Bowl XIV before becoming an instant replay official in 1988 and, later, an NFL scout and observer. Kragseth was inducted into the Northwestern Athletic Hall of Fame in 2000. He is survived by his wife, Phyllis; children Susan, Steve and David Kragseth '81, '86 MA; grandchildren Connor, Taylor, Steven, Elias, Sheridan, Hartleigh and Atticus; and sisters Janice and Eleanor.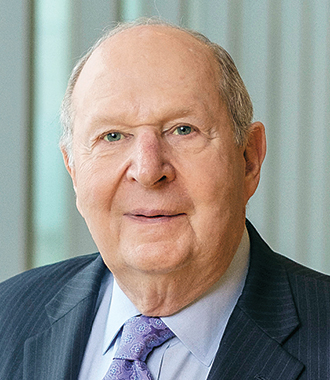 Louis A. Simpson '58, Naples, Fla., Jan. 8, 2022, at age 85. A trustee, benefactor and generous friend of Northwestern, Simpson and his wife, Kimberly Querrey, have provided support to the University in countless ways, including more than $250 million in total "We Will" Campaign giving. The Simpson Querrey Biomedical Research Center, named in recognition of their generosity, officially opened in June 2019. Also in 2019, the couple gifted funding to create the Querrey Simpson Institute for Bioelectronics, to facilitate collaborations at the intersections of engineering, science and medicine. Simpson joined Northwestern's Board of Trustees in 2006 and became a life trustee in 2010. In 2016 he was appointed senior fellow and adjunct professor of finance at the Kellogg School of Management. He received the Northwestern Alumni Medal in 2018. An expert investor, Simpson devoted more than 30 years of his career to Geico Corp. During his 17-year stint as president and CEO of Geico Capital Operations, Simpson produced portfolio returns that consistently broke industry records. In addition to his wife, Simpson is survived by his three sons, Irving, Kenneth and Edward "Ted" '96 MBA; his five grandchildren, Allie McGuire, and Tyler, Kennedy, Palmer and Beckett Simpson; his three great-grandchildren, Lachlan, Clementine and Hamish; his nephews Andrew and Robert Querrey; and his "naughter," Melissa Querrey, a student in the dual-degree Medical Scientist Training Program.
Photo Credit: Jim Prisching