In Memoriam
In memoriam is a page to read featured obituaries of Northwestern alumni, faculty and staff. Visit Remembrances to read memorials of Northwestern community members submitted by their family or peers. Please send obituaries to alums@northwestern.edu.
Filter alumni by decade:
Narrow to: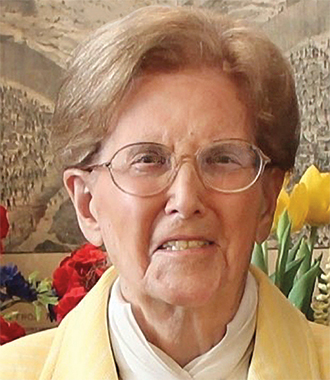 Theo Ahrends Kenyon '44, Peoria, Ill., Nov. 19, 2021, at age 99. Kenyon worked on her high school newspaper and developed a passion for journalism that turned into a lifelong career. She became the first woman edi- tor of The Daily Northwestern in 1943 and, after graduating from Northwestern, returned to her hometown in 1944 to work for The Peoria Star (later renamed The Journal Star), where she was on staff for 66 years. While many women journalists in that era wrote for the women's pages, Kenyon covered hard news, reporting on presidential visits and the local arts community. She played a key role in the newspaper's fight to unionize in the 1950s and served as president of the Peoria Newspaper Guild twice. Kenyon is survived by several cousins.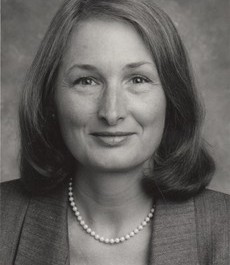 Louise Love '76, '79 MA, '84 PhD, Nov. 6, 2021, Evanston, at age 77. A lifelong learner with 30 years of experience working in higher education administration, Love began her Northwestern education as a part-time student, earning her bachelor's degree in philosophy and master's degree in English over the course of 17 years. She went on to earn her doctorate in English with a specialty in English Renaissance drama from Northwestern in 1984, after which she accepted a position at Northwestern's School of Professional Studies (SPS), then called the Division of Continuing Education. She spent 16 years working her way up to become vice dean of SPS before joining Roosevelt University as associate provost in 2000. She later joined Columbia College Chicago, where she held various positions until retirement. She received an Alumni Merit Award from the Northwestern Alumni Association in 2003 and was one of the founding members of the Association of Northwestern University Women. She is survived by her husband, Ernest Love '94 MA; daughters, Mary Love '94 and Sarah Love Penzell '90, '10 MA, an assistant clinical professor in the Pepper Department of Communication Sciences and Disorders; and granddaughters, Alex and Ella.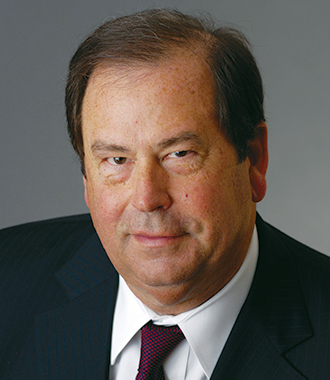 John Ruan III '67, Des Moines, Iowa, Sept. 11, 2021, at age 78. A shrewd businessman with a passion for philanthropy, Ruan deeply impacted Des Moines through generous donations and public beautification projects, including the renovation and expansion of the Greater Des Moines Botanical Garden. He earned degrees from Northwestern and Harvard Business School before joining the family businesses, Ruan Transportation Management Systems and Bankers Trust, in 1953, leading both to unprecedented success. He served as the chairman for the World Food Prize Foundation for 20 years and was inducted into the Iowa Business Hall of Fame in 2012. Ruan is survived by his wife, Janis; their two children, John Ruan IV and Rachel Ruan McLean '00, '03 MA, '05 PhD; and five grandchildren.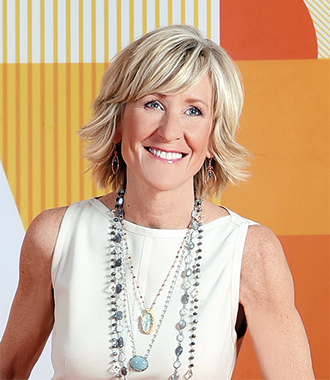 Joanne Smith '92 GME, Hinsdale, Ill., Sept. 6, 2021, at age 60. A faculty member at the Feinberg School of Medicine for 25 years, Smith transformed the field of physical medicine. In 1988 Smith completed her residency at what was then the Rehabilitation Institute of Chicago and never left, becoming president and CEO in 2006. She envisioned one of the first "translational" research hospitals, where scientists and physicians work in the same space as patients and apply (or "translate") research in real time. The Shirley Ryan AbilityLab, a 1.2 million-square-foot research hospital and the manifestation of Smith's vision, opened in March 2017. Smith was named to Modern Healthcare's 2021 Top 25 Women Leaders list. She is survived by her husband, Rory Repicky; children Claire and Michael; four sisters; and three brothers. Photo: Katrina Wittkamp
Robert Allen Gardner '54 PhD, Reno, Nev., Aug. 20, 2021, at age 91. A psychology professor at the University of Nevada, Reno, Gardner received worldwide acclaim for his groundbreaking research on cross-fostered chimpanzees (chimps raised by humans). With his late wife and research partner, Trixie, Gardner taught Washoe the chimpanzee American Sign Language in the 1960s. Washoe learned approximately 130 signs throughout his life. At their home laboratory, the Gardners created an enriching environment where they replicated their success with four additional infant chimpanzees. Their findings marked a new method for two-way communication between chimpanzees and humans and generated a wave of cognitive research. They gave lectures around the world and visited Jane Goodall in Tanzania to observe chimpanzees in the wild. Gardner continued to publish scholarly articles after his retirement in 2010.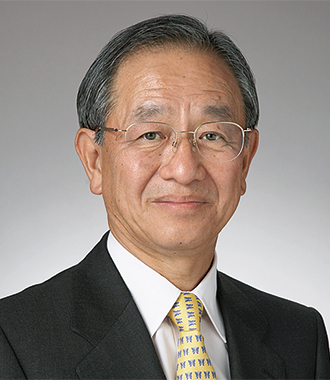 Teruaki Aoki '70 PhD, Tokyo, Aug. 17, 2021, at age 79. Serving for more than 30 years at Sony, including as president and chief operating officer, Aoki generated dozens of patents in the U.S. and Japan. He played a key role in the development of the DVD player, and in 1999 he accepted an Emmy Award for scientific and technological advancement on Sony's behalf. As the former president of the NU Club of Japan, Aoki hosted events in Tokyo for alumni and families. He served on the McCormick School of Engineering Advisory Council, the Materials Science and Engineering Advisory Board and the Kellogg Global Advisory Board. The Northwestern Alumni Association honored Aoki with an Alumni Merit Award in 2000 for his contributions to the University and to society. He is survived by his wife, Reiko. Photo: Courtesy of Friends of U Tokyo Inc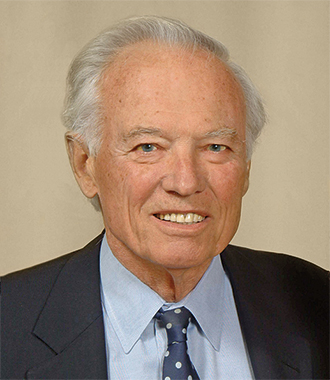 Howard J. Trienens '45, '49 JD, '95 H, Glencoe, Ill., July 26, 2021, at age 97. A life trustee and former chair of the Board of Trustees, Trienens generously supported Northwestern. After graduating in 1949, Trienens joined the law firm Sidley Austin as an associate. He served as law clerk to U.S. Supreme Court Chief Justice Fred M. Vinson before returning to Sidley, where he worked from 1956 until his death. In honor of his service, the partners at Sidley Austin established the Howard J. Trienens Visiting Judicial Scholar Program and the Howard J. Trienens Professorship, which have benefited the Northwestern Pritzker School of Law. He received Northwestern's Alumni Medal in 1996. He was the first recipient of the Law School's Distinguished Alumni Award in 2013 and was elected to the University's Athletic Hall of Fame in 2018. In memory of his late wife, Paula Miller Trienens '47, he created the Howard & Paula Trienens Fund to support The Robert H. Lurie Comprehensive Cancer Center of Northwestern University. He also supported the renovation of Welsh-Ryan Arena's practice facility, which is named the Trienens Performance Center in his honor. He is survived by his daughter and fellow Northwestern trustee Nan Trienens Kaehler '79 MA/MS; his son, Kip; nine grandchildren; and 14 great-grandchildren.