In Memoriam
In memoriam is a page to read featured obituaries of Northwestern alumni, faculty and staff. Visit Remembrances to read memorials of Northwestern community members submitted by their family or peers. Please send obituaries to alums@northwestern.edu.
Filter alumni by decade:
Narrow to: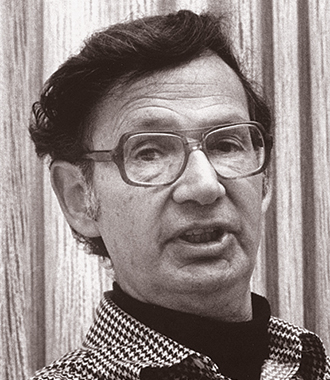 Henry Geller '49 JD, Washington, D.C., April 7, 2020, age 96. In a career that helped shape the course of broadcast television, Geller was general counsel at the Federal Communications Commission from 1964 to 1970. He was instrumental in removing cigarette advertisements from television by proposing that an antismoking message be aired for every tobacco ad that did not include a health warning; Congress eventually banned tobacco ads from TV. In 1975, after leaving the agency, he successfully petitioned it to allow the broadcasting of presidential debates, arguing that the equal-time rule, which would have allowed the inclusion of minor-party candidates, did not apply to such an event. He later led the new National Telecommunications and Information Administration and also argued for a cap on advertisements during children's programming. Geller is survived by his wife, Judy; his children, Peter and Kathryn; and a grandson.
Photo: Barco Library, The Cable Center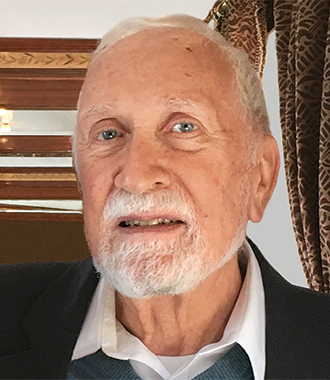 John LaPlante '62 MS, Chicago, March 22, 2020, age 80. The first commissioner of the Chicago Department of Transportation, LaPlante enjoyed a 30-year career with the city, which included helping straighten Lake Shore Drive's S-curve in 1982 as chief traffic engineer. His work in Chicago continued with the engineering services firm T.Y. Lin International, where he retired in 2015 as director of traffic engineering. Recipient of the 2010 Theodore M. Matson Memorial Award from the Institute of Transportation Engineers, LaPlante was principal author of the American Association of State Highway and Transportation Officials' Pedestrian Guide. He is survived by his wife, Linda; daughter, Leslie; and two grandchildren, Elias and Sara.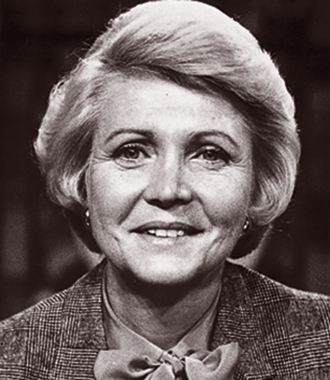 Lee Phillip Bell '50, Beverly Hills, Calif., Feb. 25, 2020, at age 91. Co-creator of The Young and the Restless and The Bold and the Beautiful, Bell expanded opportunities for women in broadcasting and revolutionized daytime television. For more than 30 years she hosted The Lee Phillip Show in Chicago, tackling rarely considered social problems, including the lives of prisoners, the struggles of runaways and the challenges of breast cancer. She also produced the groundbreaking documentary The Rape of Paulette. Bell and her husband, screenwriter William J. Bell, created The Young and the Restless by drawing storylines from topics discussed on her talk show. She received the Daytime Emmy's Lifetime Achievement Award in 2007. A member of the University's Board of Trustees, Bell received the Alumnae Award in 1976 and a Northwestern Alumni Association Merit Award in 1961. She is survived by her children, William, Bradley and Lauralee; and eight grandchildren, including Caroline Bell '18.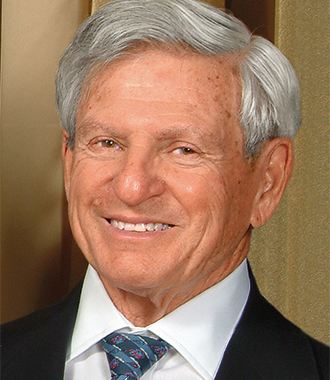 Judd Weinberg '47, Chicago, Feb. 20, 2020, at age 93. A generous benefactor, Weinberg joined the University's Board of Trustees in 1982 and was elected a life trustee in 1995. He received the Northwestern Alumni Medal, the highest honor given by the Northwestern Alumni Association, in 2000. Weinberg and his family gave a major gift to the College of Arts and Sciences in 1998. Their generosity was recognized with the naming of the College in their honor. A gift to the Feinberg School of Medicine established the Weinberg Medical Informatics Training Center. The family has also supported the School of Communication, the Donald P. Jacobs Chair at the Kellogg School of Management and the Arnold R. and Edna F. Weber Scholarship Fund. In 2007 Weinberg's three sons dedicated the Marjorie Weinberg Garden, on the south side of Deering Meadow, in honor of their mother, Marjorie Gottlieb Weinberg '50, who died in 1993. Weinberg is survived by three sons, David, Richard and Jack; eight grandchildren; and six great-grandchildren.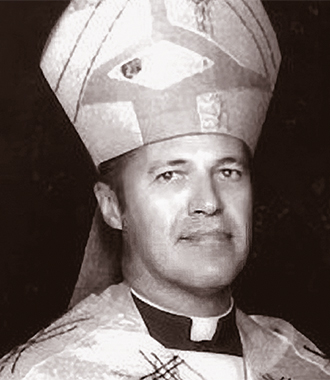 James W. Montgomery '43, Chicago, Oct. 23, at age 98. Ordained in 1949, Montgomery served as the ninth bishop of the Episcopal Diocese of Chicago from 1971 to 1987. He helped the diocese — and the city — navigate change. During the Chicago Freedom movement in the 1960s he chaired the Chicago Conference on Religion and Race and mediated discussions between Mayor Richard J. Daley and Martin Luther King Jr. These meetings, focused on housing issues and civil rights, took place in St. James Cathedral, the diocesan headquarters. Montgomery opened up the same cathedral for a national gathering organized by gay members of the church. When the Episcopal Church allowed women to become priests in 1976, Montgomery objected but allowed his assistants to ordain women. He also voiced his opposition to the nuclear arms race and abortion. Montgomery served in the U.S. Navy as a lieutenant during World War II. He is survived by four nieces and a nephew.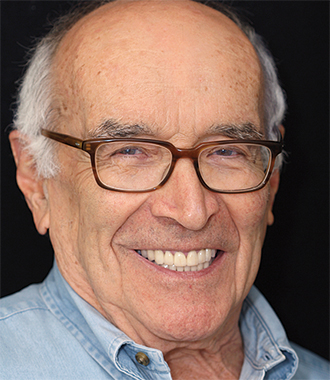 Robert Rechnitz '54, Middletown, N.J., Oct. 12, at age 89. A lifelong theater lover, Rechnitz co-founded Two River Theater with his wife, Joan, in 1994. It is now one of the most prominent companies in New Jersey. He taught literature and directed student productions at Monmouth University for 35 years. Rechnitz, Two River Theater's executive producer, was also a director and playwright. In 2016 the theater produced the world premiere of his playwriting debut, Lives of Reason, which he co-wrote. Rechnitz studied under the legendary Alvina Krause '28 '33 MA/MS at Northwestern and appeared in the 1954 Waa-Mu Show, See Here, with George Furth '54. Rechnitz and his wife had generously donated to support the arts, education, environmental stewardship and medical research. In addition to his wife, Rechnitz is survived by their children, Emily, Adam and Joshua; and three grandchildren.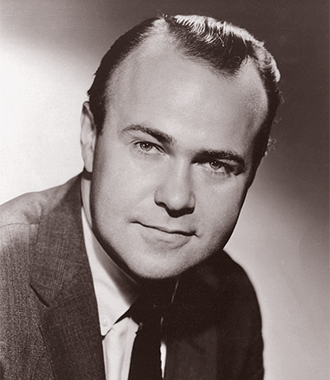 Sander Vanocur '50, Montecito, Calif., Aug. 16, at age 91. A prominent reporter for NBC, Vanocur covered civil rights, assassinations and the Vietnam War. He was one of the panelists on the first televised presidential debate in 1960 between John F. Kennedy and Richard Nixon. (See "TV Debates: The Heart of the Presidential Race," fall 2012.) Vanocur went on to cover the Kennedy White House. He also conducted one of the last interviews with Sen. Robert Kennedy before his assassination and sat down with Martin Luther King Jr. less than a year before his death. In 1984 Vanocur moderated the vice presidential debate between George H.W. Bush and Geraldine Ferraro. Vanocur served in the U.S. Army after graduating from Northwestern. He had planned to attend law school until a piece that he wrote appeared in a London publication and he saw his name in print — an experience that changed his life. Vanocur is survived by his wife, Virginia Backus; his son, Christopher Vanocur '82; his stepdaughter, Daphne Wood Hicks; and two grandchildren. Photo courtesy of University Archives